Save money and learn to make amazing wreaths from the comfort of your home!
Need help choosing color?

Have signs fall off, break, sag or squish?

Get confused on where to place flowers?

Wonder where to find the best materials?

Struggle with what ribbon combinations to use?

Get stuck when it comes to making fun looking bows?

Spend hundreds on supplies just to have them sit instead of putting them to use?

Want to perfect your wreath making skills so you can be confident and sell more?

Just want to learn how to make a professional, quality constructed wreath?
If you answered YES to any of these questions, you've come to the right place!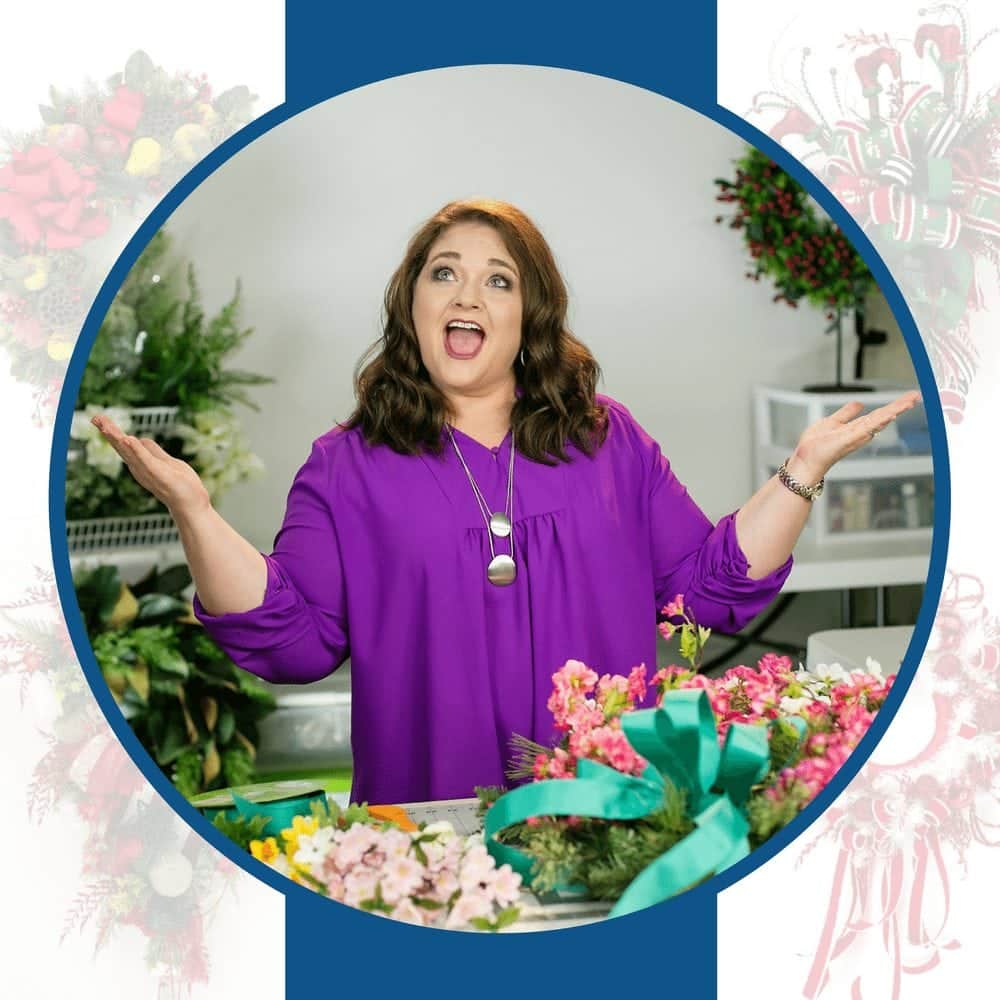 Hey there, I'm Julie Siomacco owner of Southern Charm Wreaths where we make beautiful handmade wreaths and teach you how to make and sell them.
I'm a self-taught, stay-at-home mom who learned to make beautiful simple designs out of my garage! If I can do it, so can you! 
And just like me, you have dreams worth achieving. You have the right to wake up everyday empowered doing what you love. Listen, I already educate hundreds of thousands through my blog, ebooks and ecourses. My passion is to teach you the art of wreath making and to make money with your creations if you choose.  Your success is more important than just a sale to me, it is my calling.
Over the past 10 years, I've taught HUNDREDS OF THOUSANDS of women and men how to make designer wreaths, and I know I can teach you too!! Don't take my word for it, scroll down below and see the success other club members are having with my training.
As part of your monthly membership, you'll receive...
Access to watch EVERY training video we've ever recorded for our Wreath of the Month Club group; plus bonus videos and freebies! That's over 150 videos total and still counting!
A new professionally recorded and edited feature video each month showing you how to make a beautiful wreath using different types of mediums you can save to watch forever. Featured training videos are now Closed Captioned for the hearing impaired.
A supply list to download for the featured training video for that month and where to buy.
Access to a private Facebook Live broadcasts of Julie making a different style of wreath and explaining how to make it.
A chance to be in the "hot seat"!  Julie will critique your creations giving you a group coaching experience.
Access to Julie and a community of other AMAZINGLY talented wreath makers to give you feedback, encouragement and ideas.
A list of commonly used vendors (both wholesale and retail).
A complete List of Tools of the trade and where to purchase.
A variety of wreath style forms including foam, grapevine, and deco mesh.
Access to videos, never seen before explaining the various wreath bases, tools of the trade, color selection and more.
PLUS... wreath selling tips in our Etsy, Pricing and Facebook tips.
You'll learn how to make lots of seasonal and holiday wreaths, garlands, arrangements and swags, as well as wreaths that can be displayed year-round.  Every month you'll have access to multiple new tutorials so you'll always learn something new to improve your skills!
Are you a flower making newbie? I welcome you! This club is for beginners and experts alike! Have you ever taken a class where you just didn't get it?  Don't worry! I teach in a very easy manner and I promise, you WILL get it! Just search on the word beginner, for all of our beginner tutorials.
Do you already make wreaths and arrangements? I welcome you too! Anytime you get around other creatives in your industry, you WILL pick up a tip or two, maybe learn about a new product or discover something you didn't already know.
Do you want to make wreaths and arrangements for an income? You are welcome here and this will keep you in the loop with new techniques, trends and styles as well as, start to build a portfolio of what you can accomplish.
You'll be a CONFIDENT MAKER in no time!
Preview of this month's featured tutorial...
Effective April 2018, Featured Training Videos are Closed Captioned!
Join today to learn to make all of these wreaths... and more!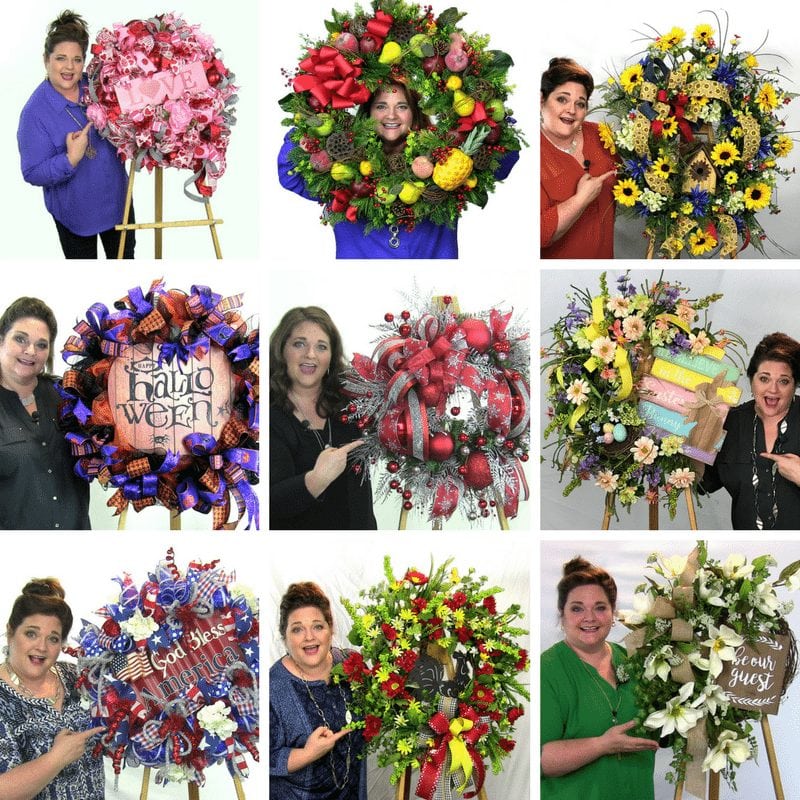 Just Some of the Previous Month's Training You Can Access NOW
I can't wait to get to know you better inside the group!  Don't delay in joining, another season is just around the corner and your door is screaming for a new wreath!  Plus, you deserve some fun and relaxing 'you' time creating.  I mean if God made you a creative spirit, He fully expects you to use it so then let's create!
ALL THIS CAN BE YOURS!
Join for the low monthly investment of $29.95 … $27
Click below to choose your payment plan!
(cancel anytime)
Payment Policy – By purchasing this product, you understand that this an automatic recurring membership.  You agree that your membership will automatically renew and charge your credit card on file unless a cancellation is made by either logging into your account at www.southerncharmwreaths.com/my-account or  by contacting us here .  No refunds will be made after 3 business days of the charge date.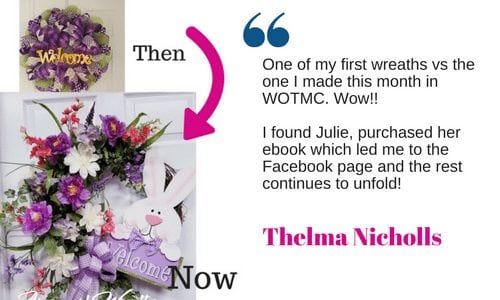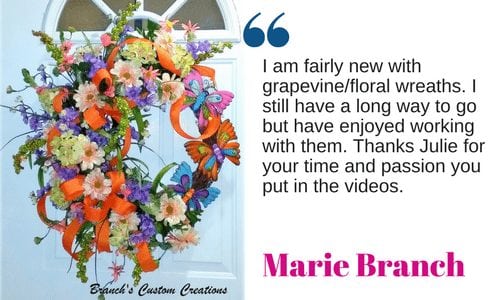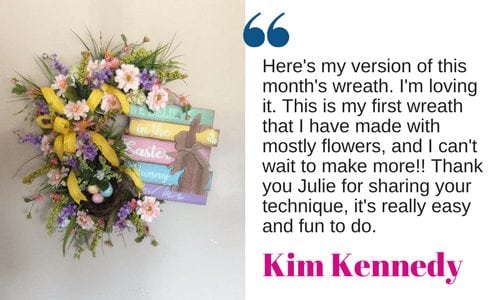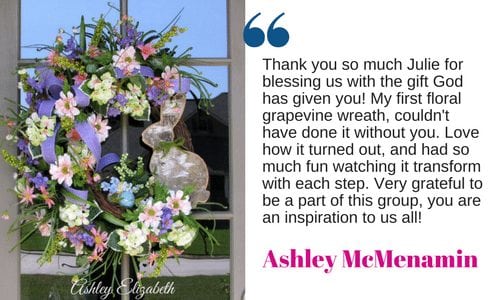 &copy Southern Charm Wreaths, LLC