Thank You!
You have successfully purchased the 2023 Income & Expense Tracker!
Click the blue button below to DOWNLOAD the Income & Expense Tracker!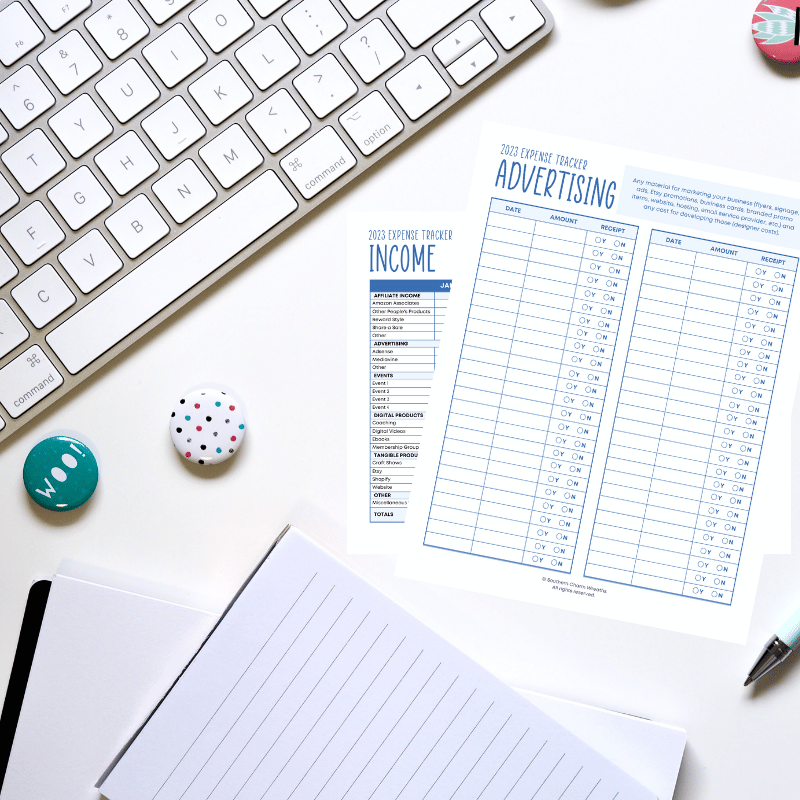 How to Use this Expense Tracker
This 2023 Income & Expense Tracker contains a list and sheets of the common tax deductions for your business. Hopefully, you've been keeping good records of your business income and expenses! I suggest everyone have a separate checking account for their business to help with tracking. Even if it's not a business checking due to high fees, just a separate personal checking account in your name and DBA your business name below it works great.