Designer Silk Flower Christmas Wreath Training Video
$9.97
Two hour downloadable video showing you how to make a professional Silk Flower Christmas Wreath.
Description
Spruce up you door with a Designer Christmas Wreath Made by YOU..
My PROVEN Techniques will have You Designing Professional, Jaw-Dropping Christmas Wreaths by the End of the Day!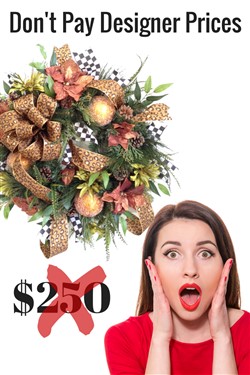 Are you Sick of Paying Top Dollar Prices for your Christmas Wreaths?

Are you Tired of Purchasing Ordinary Christmas Wreaths from your local Craft Store?

Do You Desire Professional Training to put your Wreath Making Skills OVER THE TOP?
I used to be JUST LIKE YOU!! I was just so tired of giving my hard earned dollars to a designer at a local craft store to get a fabulous Christmas Wreath for my front door. Even worse; when I selected a wreath "off the shelf", you know the ones made in China, it was either misshapen, not in my color scheme or cheaply made! No, I wanted something spectacular for my home!
This is my story for how I stumbled into the wreath making business. Like you, I wanted nice holiday decor for my home but didn't want to pay a lot. So I started making my own and ten years later, acquired all the techniques top florist use in making showstopper, designer wreaths. I learned all about how to form the shape of a wreath, flower placement, wiring a stem, types of glue, how much glue to use, bow making, types of ribbon to use, etc.
Now I AM THE PROFESSIONAL! Most of my Silk Flower Christmas wreaths consistently sell for over $200!
I want to share all my learned information with YOU today in this video tutorial! Below is a list of what this video covers and scroll down the page for a free wreath making tip!
How this Video will Help You…
2 Hour video showing detailed instructions how to make a Stunning Silk Christmas Wreath!
Professional tips to achieve that designer, jaw dropping look – that "Wow" factor!
How to securely attach signs to a wreath without the fear of them falling off.
How to place flowers, greenery, ornaments and ribbon without the fear of over doing it.
How to add ribbon without the skill of tieing a bow.
Downloadable list of supplies needed to make this style of wreath for ANY SEASON!
With quality construction, you can display your wreath for many years!
_________________________________________________________
Why learn from me, Julie Siomacco?
I'm the owner of SouthernCharmWreaths.com and considered one of THE leading designers in wreath design. I've been making and selling wreaths and decorations for over ten years. My goal is to share my God-given talents and to teach others how to make their own designer quality wreaths. That is why I sell e-books, e-courses and how to videos like this, teaching the art of wreath making.
I have already taught thousands my secrets for making jaw dropping and professional looking wreaths EVERY time! I even have people turning to me for guidance in starting their OWN wreath making business. I know I have found my life's calling when I receive emails weekly from e-book customers thanking me for sharing my secrets and showing them how they too can help provide for their own families. Teaching and encouraging others to succeed with making wreaths means more to me than just a sale; it's my passion!
I held nothing back in the making of this video and my techniques are easy for all to understand!
_________________________________________________________
Fabulous and Stunning Silk Flower Christmas Wreath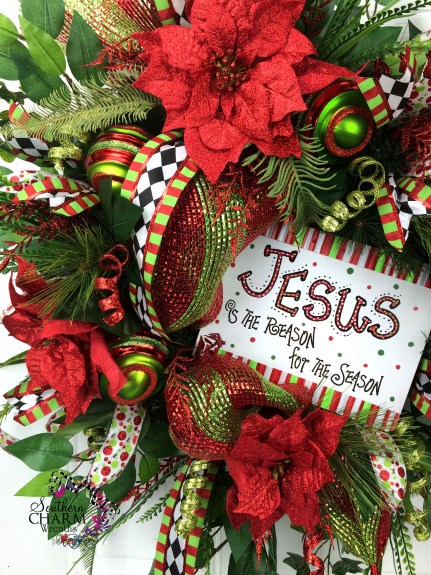 CHECK OUT THIS "SNEAK PEEK" FULL OF TIPS FROM THIS
2 HOUR LEARNING VIDEO! IT IS FILLED WITH
CREATIVE IDEAS, DETAILED INSTRUCTIONS, AND CLOSE-UP SHOTS OF
EACH AND EVERY STEP JUST FOR YOU!
I DON'T LEAVE OUT A SINGLE STEP!
THIS IS EXACTLY HOW I MAKE MY SILK FLOWER CHRISTMAS WREATHS!
MAKE SURE YOU DON'T MISS THIS AMAZING VALUE TODAY!!
A finished wreath like this would retail for over $200 in my wreath shop, but you will SAVE MONEY BY MAKING IT YOURSELF!
This video is of excellent quality and the information you receive is filled with my very best ideas!
THIS IS A DIGITAL video and will be accessible to you IMMEDIATELY– which means:
*Download it if you choose to watch over and over;
*Or you can access it as often as you like online from any computer, smart phone or tablet;
*100% mobile ready developed using Adaptive Responsive Technology (fits all mobile device screens);
*And, I did not want you to have to order a DVD and then wait to receive it;
Unfortunately, a DVD is not available.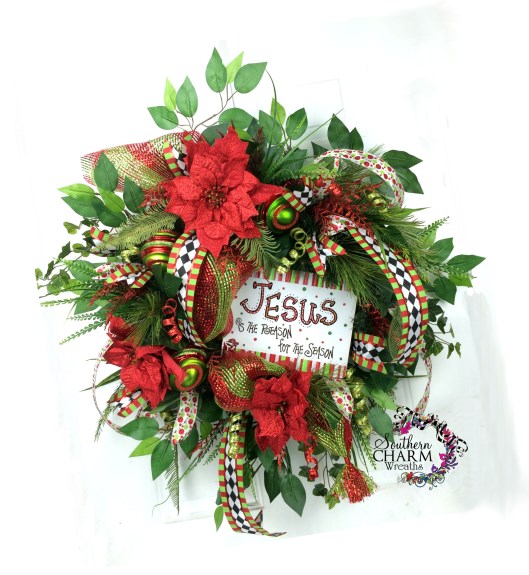 >>>>>Testimonials I've already received from buyers of this video:
"Julie, I Love love love this video. I was using some greenery in my wreaths but this allows me to take it to a whole new level! Thanks again." -Diane
"Julie, thank you for another great tutorial. I can't wait to try out what I have learned from you today. Your attention to detail is wonderful as is your finished wreath. Have a Merry Christmas and God bless you and yours." – Donna
"Thanks for the detailed and thorough tutorial. There is so much to learn here. Thanks for sharing all your knowledge." – Patrick
"Julie, U absolutely WOW me every time I see u do something new. Love it You truly have a gift and thank you so much for teaching me how to use my gifts. It is gorgeous and just breathtaking!!!" – Betty
"I am still learning wreath designing and have been making wreaths for a few months. I've been searching for ways to make my wreaths look like those designer wreaths. I couldn't believe how easy it was to do with the step-by-step instructions Julie provides in this video. It was like Julie and I were in the same room creating the same wreath side by side. I like the tips showing how to take the wreath up a notch and giving the WOW factor! I started applying these techniques to my wreaths and it made a huge difference. Thank you for sharing your talents, secrets and tips." – Anne
"I am a retired teacher and was looking for something to do with my time. Love crafting and when I came upon your website I was hooked on creating wreaths. Your ebook is so helpful but then your videos…WOW! I am a visual person and found your step-by-step instructional videos very easy to follow. Thanks for sharing your ideas. You are a great inspiration to us all. Wishing you and your beautiful family a wonderful Christmas. May God bless you." -Ann
"I just want to thank you for sharing your secrets and tips. This is very generous of you. I also follow another wreath designer and her videos are expense to purchase. This video was well worth the price. I love that it is broken into steps so that I can refer back to just a portion instead of searching the full video." -Beth
::::::This 2 hour long video sells for the low price of $29.97!:::::::
For a limited time, I am able to sell this high-quality, detailed, 120 minute video at this low price.
I really wanted "SILK FLOWER CHRISTMAS Door Wreath" to be an excellent resource and DIY video for you!
The amazing comments you will receive on your completed wreath will be worth it every penny!
All of this detailed information for less than $30! Another holiday is just around the corner and you can use your newly learned techniques to make a wreath for any season!
Save
Save
Save
Save
Save
Save
Save
Save
Save
Save
Save
Save
Only logged in customers who have purchased this product may leave a review.