Sale!
Wreath Making 101 – How to Start a Wreath Making Hobby
Description
Wreath Making 101
Imagine making wreaths to give away as gifts this holiday season, and have fun doing it!
Imagine walking into a craft store and knowing exactly what to buy, saving you time & money!
Imagine making a wreath to hang on your door for EVERY holiday and be proud of it, instead of hiding it in a closet.
Where do you even start?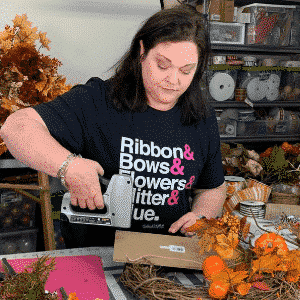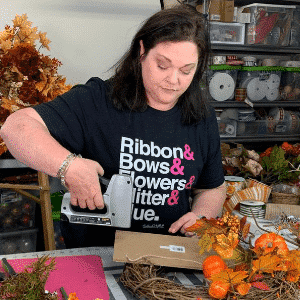 Don't worry, I get asked this question every week, so you're not alone!
If you're confused about where to start with your wreath making journey, you're in the right place!
If you want to make amazing wreaths for your door, the kind your neighbors will envy but don't know the first steps, you're in the right place!
If you're looking for places to buy supplies or what to buy when you're at craft stores so you don't waste money, you're in the right place!
I'll answer these wreath making 101 questions and more swirling around in your head on how to start a wreath making hobby, buying supplies, tools, understanding florals, etc.
What You'll Learn…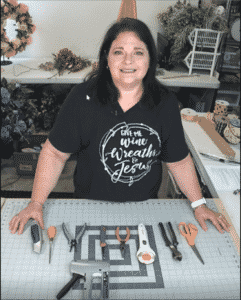 Mechanics
The most important tools to have in your toolbox and everything needed to make a quality wreath that doesn't fall apart.
Elements
Everything that makes a wreath pretty! Learn about flower sizes and types, greenery, ribbon, mesh, and all the things I'm addicted too!
Workstation
Review pro tips to have when setting up your wreath making area in your own home.
How to Start
Learn where to begin the process when making new wreath design.
This is a simple guide to get you started and excited about the amazing art of wreath making!
Only logged in customers who have purchased this product may leave a review.