HOW TO MAKE
Three-Ribbon Spring Wreath Bow
Step-by-step Tutorial on making a Spring 3-Ribbon Bow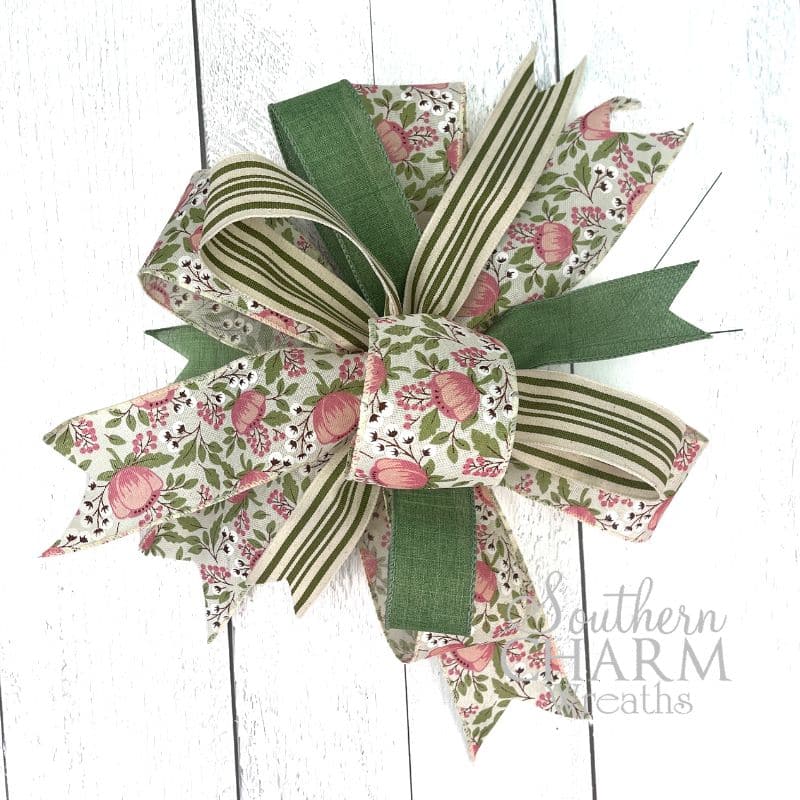 How does Julie make her three ribbon wreath bows?

How to coordinate ribbon colors and patterns?

How to hand tie or use a bow maker for making a multi-ribbon bow?

How many yards are needed for a multi-ribbon bow?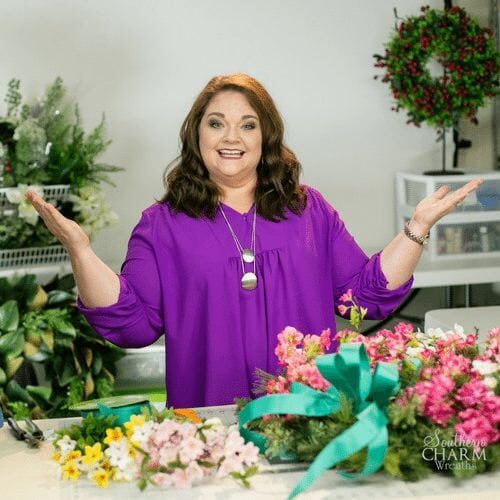 Julie started creating wreaths to make her home warm and inviting while being a stay-at-home mom of three.  In 2009 she turned her hobby and passion for wreath making into a full-time business after having her neighbors wanting to buy her wreath creations off her door.
She's now the queen of wreath making and do-it-yourself holiday decorating.  A master of producing quality works of art on the fly with the heart of a teacher.  Julie has turned her passion of floral design and holiday decorating into Southern Charm Wreaths, a thriving faith-based business that inspires hundreds of thousands of crafty people every day. She's trained in several product lines and stays up-to-date on trends, products, techniques, and online selling strategies in her industry to give her audience the best advice possible.
With her expertise and amazing eye for color and texture, Julie is rejuvenating the holiday decorating and wreath making industry, showing her audience how to be more confident in their creations and teaching creative business owners how to grow a six-figure business using the talents God gave them.
Julie's encouraging and welcoming personality, along with her foolproof tips, has gained her a loyal online following.  She offers coaching programs, classes, decorative door wreaths and inspiration to help her audience create a festive holiday environment for their homes.
What You'll Learn from this Tutorial
How to coordinate colors and patterns for your ribbons

How to hand tie AND use a bow maker for creating a 3-ribbon spring bow

How many total yards are needed for each loop
What to do if you are left-handed
Enter your email and I will send you my
Spring 3-Ribbon Bow Tutorial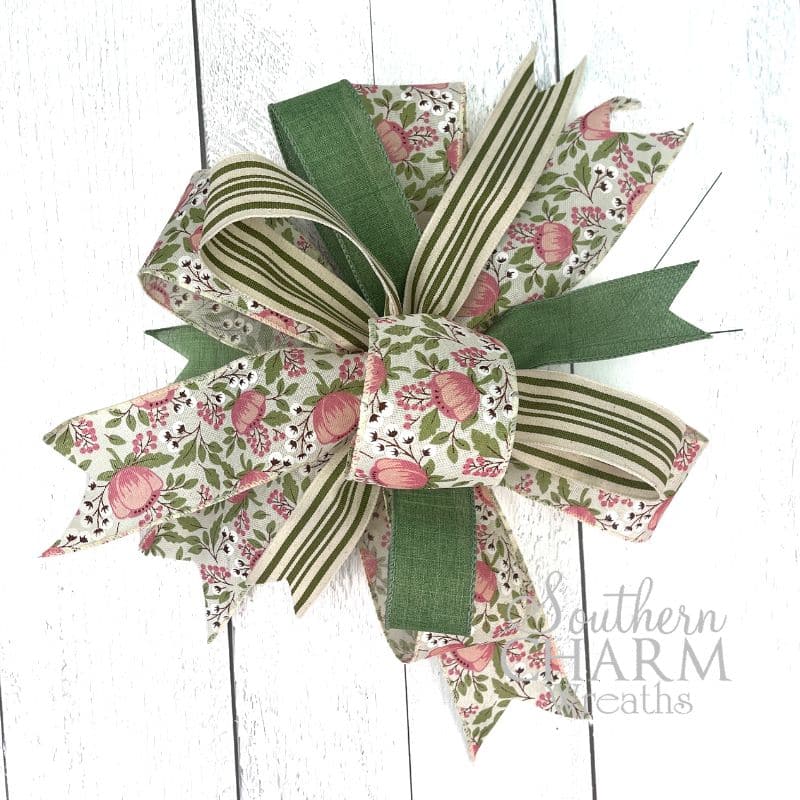 Enter your email below and I will send you the video right NOW delivered to your inbox.
As an additional gift, you'll also receive other DIY & How to wreath making and selling tips!