WAIT YOUR ORDER IS NOT YET COMPLETE
Exclusive Special One Time Offer for You!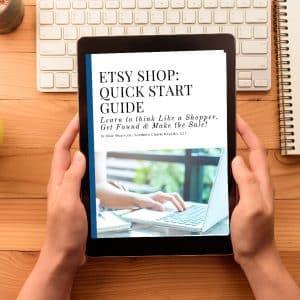 Etsy Shop: Quick Start Guide
Special Offer Price
$27 $9.97
There's nothing worse than having views, favorites and hearts on Etsy but then no sales. 
This guidebook is designed to take you step-by-step through the process of finding keywords and tags shoppers are already using. It comes with a detailed instruction guide on how to make the most of Etsy and explains the proper method for creating a listing on Etsy that sells.
Etsy is a marketplace, meaning shoppers log into their app every day with credit cards ready to make a purchase. But if you can't get found in searches, you're missing out.
This is a downloadable quick start guide to help your Etsy listings get found in both Etsy and Google searches. 
Top Etsy SEO tips
What does SEO mean?
SEO = Get found and seen online.
Learn the top 7 photo angles to use when listing Etsy products.
Print the included Etsy keyword listing cheat sheet to use over and over for each new listing.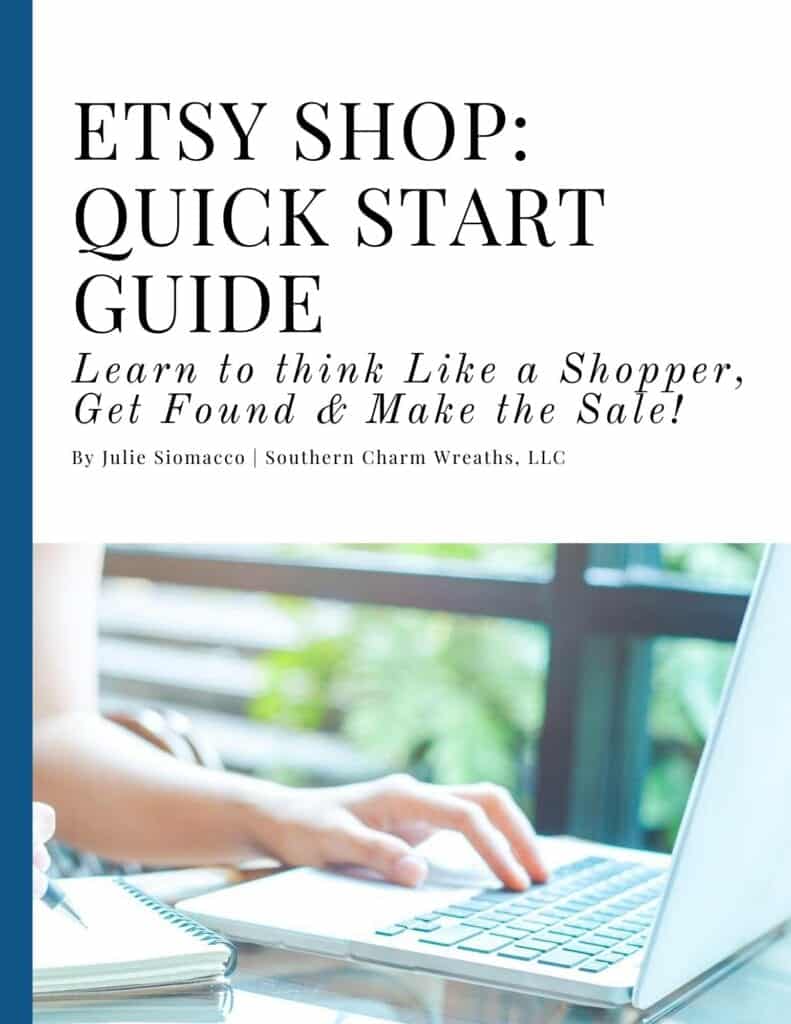 The Etsy Shop Quick Start Guide is a 36-page reference guide containing links, photos, worksheet and video of my very own Etsy shop and includes the following:
✔ Branding
✔ Etsy Shop Setup
✔ Listing An Item in Your Shop
✔ Quick SEO Overview
In this quick start guide, learn to get started with optimizing your shop for Etsy and Google search.
The various types of photos, Etsy prefers.
A detailed system for finding Etsy keyword phrases with a worksheet to help narrow down your competition and make future listings quicker.
Google search SEO. What is SEO? SEO stands for Search Engine Optimization and uses complex algorithms based on shoppers' past search criteria. It is very, very important to the success of your online business. But don't worry, there are a few strategies and techniques to get improved traffic. SEO is what helps your search result rankings so that you get found.
And overall best practices.
Whether you're thinking of opening a new Etsy shop or already selling on Etsy, this guide was made for you. I've been selling wreaths on Etsy since 2009 and I've had to learn, the hard way, of how to set up an Etsy shop and optimize it for better search results. I've done a tremendous amount of research and have learned so much from it and I'm putting my quick tips in ONE PLACE… and now in the palm of your hands!