HOW TO SELL HANDMADE
2022 Design Planner
Helping you stay organized in your handmade business and plan for 2022 when you're short on time.
DOWNLOAD YOUR COPY TODAY!
NOTE: This is a digital download. You will not be mailed a hard copy.
After purchase, you will receive an e-mail with a link to download this planner.
If you do not see the e-mail, please check your Spam folder or contact us here.
Are you confused on when to start production on your handmade products for every holiday or season?
Are you wondering how often to post on the various social media platforms in order to be effective with social media marketing?
Are you struggling to get your followers to engage with your brand?
Not sure what tasks to complete for your handmade business monthly, weekly, daily?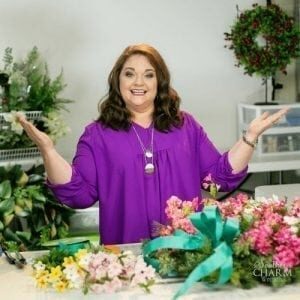 I'm Julie Siomacco, owner, founder and lead designer of Southern Charm Wreaths, LLC and owner, co-founder of Wreath Makers Live, LLC. Having served 10 years in the financial sector as a business executive, I stepped away to be a stay-at-home mom of three. #Familyfirst!
In 2009, I took my passion for wreath-making and transformed it from hobby to full-time crafty corporation. Since then, I've grown my handmade business to multiple six-figures.  And one of the first things I learned when starting my business was the importance of product production deadlines in order to maximize sales.
Today I want to share my planner with you.
One of the most common questions I get asked is when to start making holiday or seasonal items to sell in an Etsy shop. It's sooner than you think!
When selling handmade items, staying ahead of the buyer is crucial to increased sales. Think about it…
Most buyers are researchers

- they're savvy and do research online before making a purchase

Most buyers like options

- having a full inventory ready helps with buyers decisions

Most buyers are planners

- they plan for holidays and occasions in advance
And if the large craft stores put their inventory out in advance, that's a sign your Etsy shop should too!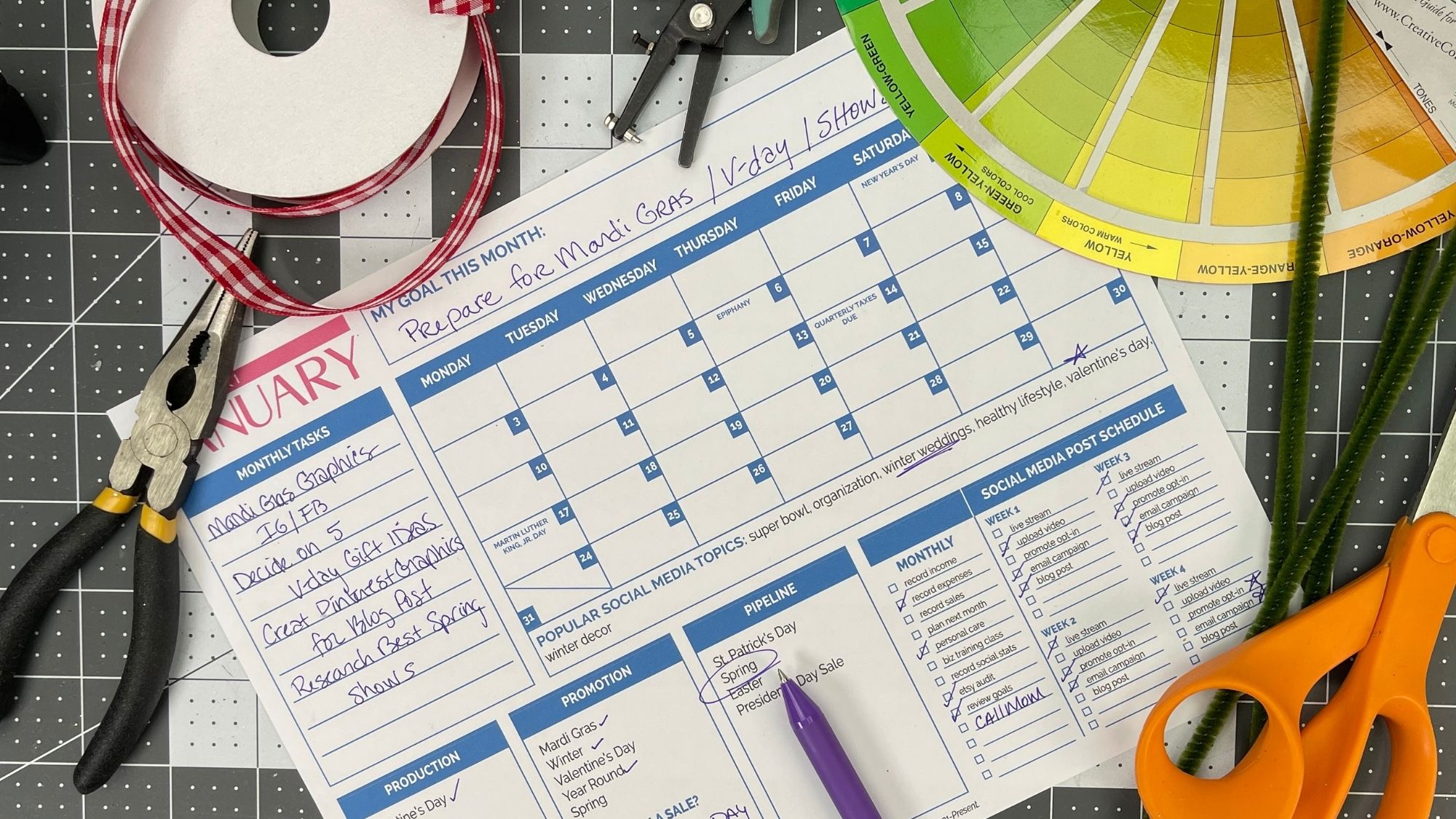 To help you plan for a productive 2022,
I've created a Design Planner to help you stay on track.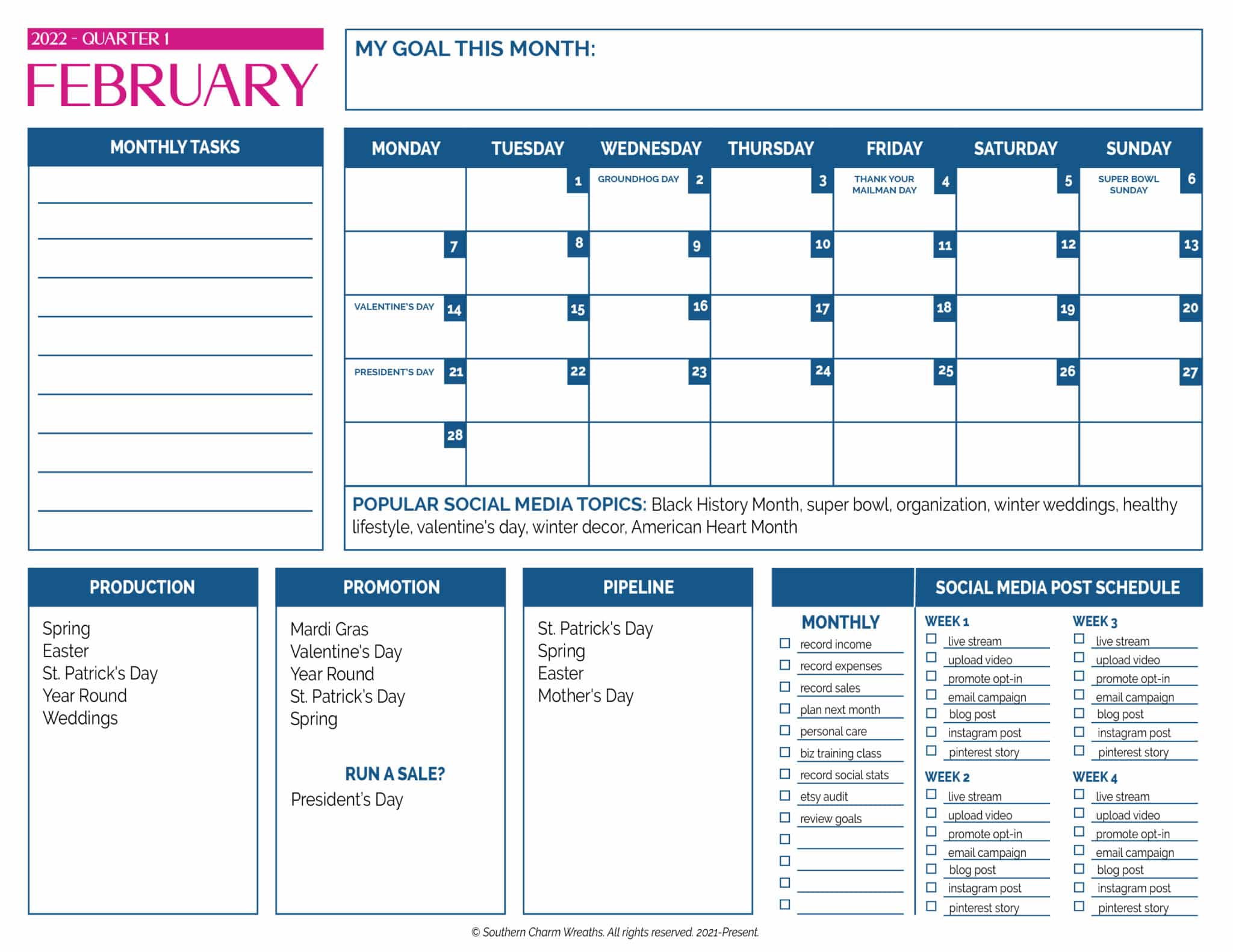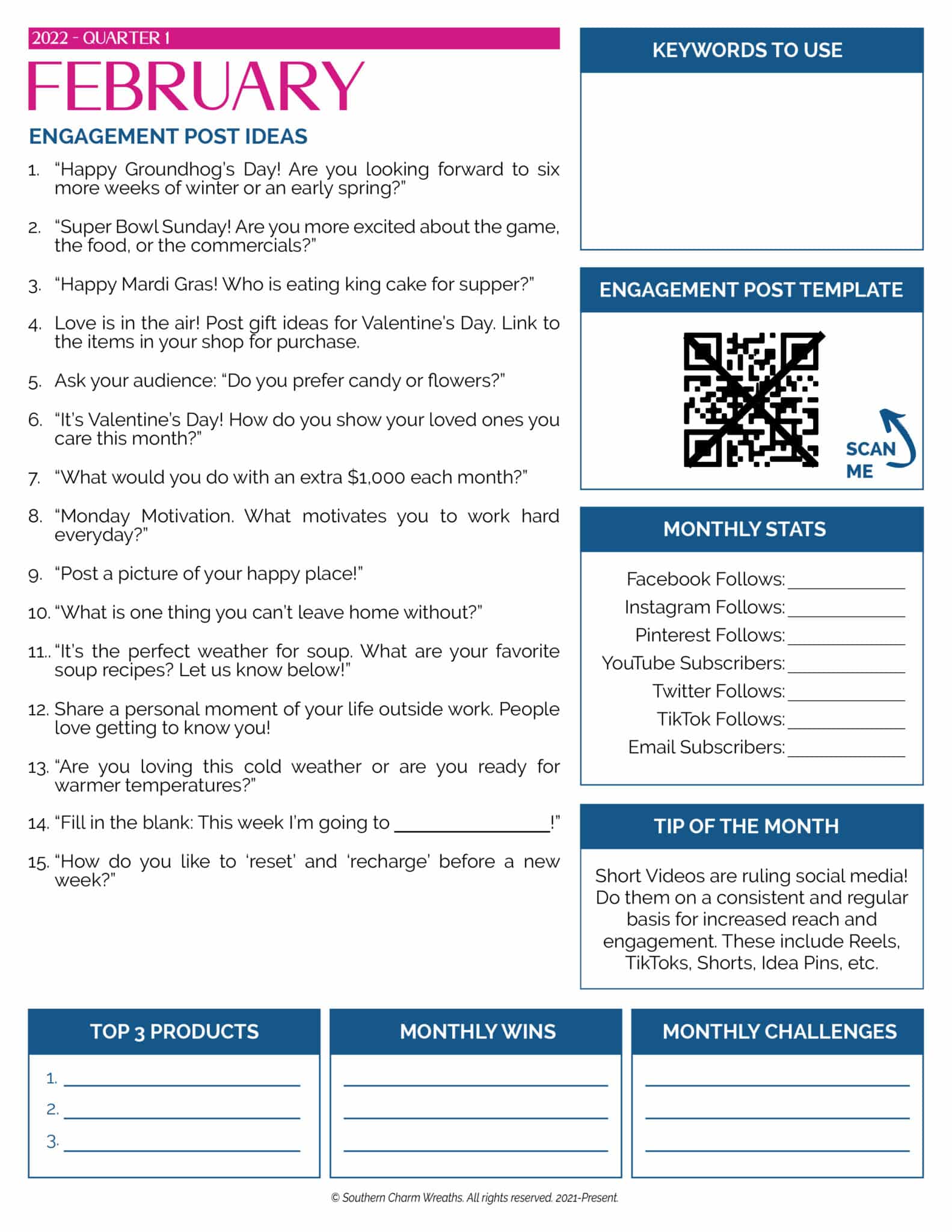 Design

PPP - Production, Promotion, Pipeline.

Each month what to be making, what to be promoting, and what to have on your radar for upcoming designs or sales.

A list of my most

popular e-commerce sales

to implement in your Etsy shop or handmade business
A

monthly calendar

including national holidays

Monthly Hot Topics

of discussion for your social media accounts
Notes area for writing

top SEO words

for the month (makes next year easier)
A

weekly checklist

of suggested social media posts to keep your brand engaged
15 of my most

engaging social media posts

for each month (180 total)
5-10 Canva Engagement Post Graphics for you to brand with your color and logo
Short Video Masterclass teaching you step by step how to make Reels and Tiktoks because they are the number one way to reach more people and the easiest way to grow your social media presence.
How to set Quarterly Goals you actually complete.

Expense Tracker

broken out using the IRS Business Expense Categories with l

ist of what can be included as a business expense for a handmade business

Mileage tracker

for easy reporting at the end of the year

Daily planner

to remind you of your top 3 tasks for the day, note your appointments, daily social media checklist, and even a place for your family reminders and meals
Monthly

Income tracker

And more!
I know growing a handmade business can be overwhelming but for 2022, you'll be much more equipped with this Design Planner.
NOTE: This is a digital download. You will not be mailed a hard copy.
After purchase, you will receive an e-mail with a link to download this planner.
If you do not see the e-mail, please check your Spam folder or contact us here.
Hallie Sue Wells
Julie this new 2021 Design Planner is awesome! It gives me ideas on what I should be making and when along with a great social media checklist with post ideas and keywords. I especially like the sheets for tracking all of my expenses and income for the whole year. I'm going to love using this planner for my business! 
Jamie Shahan
"This planner is just what I have been looking for!! I am relatively new to this wonderful crafting community and have had an Etsy shop for about a year. There's a lot to learn and this planner will help me stay on track. I plan on using it as my roadmap for the next year. To know that something so rich in content is so readily available to me, in the spirit of community over competition, is amazing! What other community of entrepreneurs shares so freely? None that I know of!! I'm excited to get started using this planner! Thank you Julie for this amazing tool!!"
Customer Testimonial
"Wow! Julie has thought of everything in her new planner for 2021!! From timelines for craft production to tracking your social media progress, I love that I can have all the "things" laid out in one place. If you are like me and wanting to be more productive in your creative business, this planner is a MUST HAVE!"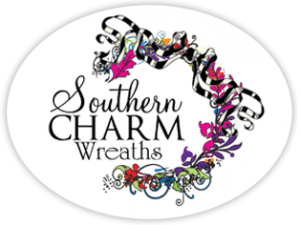 &copy Southern Charm Wreaths, LLC