2023 Handmade Design Planner
+ Income & Expense Tracker
NOTE: If you're an active member of either Success Circle or Wreath Making of the Month Club, DO NOT BUY THIS PLANNER HERE. Instead purchase inside the Course Portal for your member rate.
NO REFUNDS IF PURCHASED HERE.
Stay on Track in 2023!
One of the most common questions I get asked is when to start making holiday or seasonal items to sell in an Etsy shop. It's sooner than you think!
When selling handmade items, staying ahead of the buyer is crucial to increased sales. Think about it…
Most buyers are researchers - they're savvy and do research online before making a purchase
Most buyers like options - having a full inventory ready helps with buyers decisions
Most buyers are planners - they plan for holidays and occasions in advance
And if the large craft stores put their inventory out in advance, that's a sign your Etsy shop should too!
To help you plan for a productive 2023, I've created a Design Planner to help you stay on track.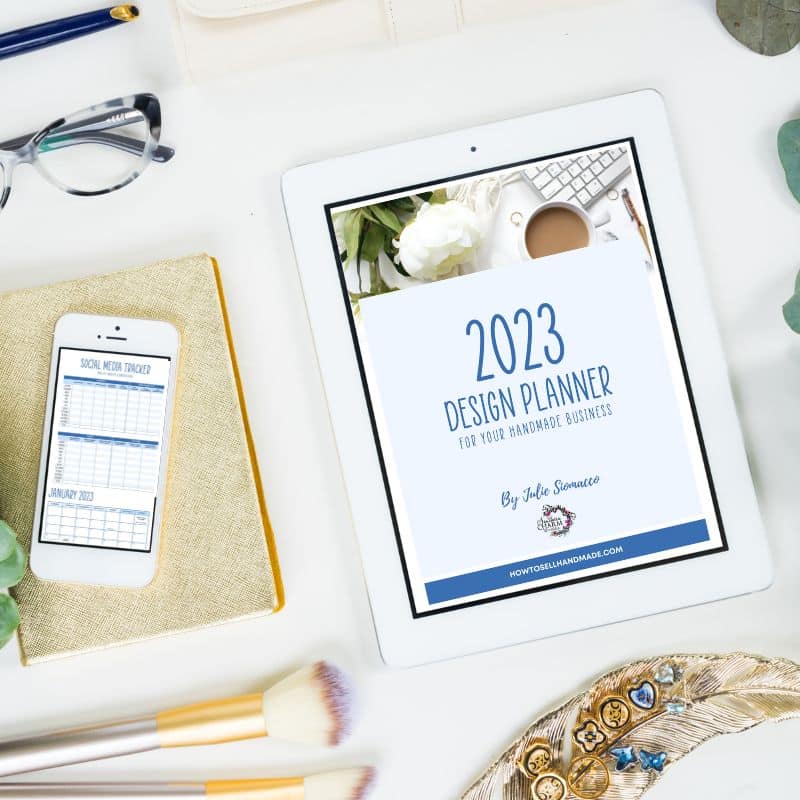 Payment Policy – You agree to this one-time payment of $14.50 for the 2023 Handmade Design Planner and a one-time payment of $10 for the Income & Expense Tracker. Due to the digital nature of this product, we offer no refunds.
After your purchase, you'll receive an email from us giving you access to the 2023 Handmade Design Planner AND a separate email for the Income & Expense Tracker. These emails will contain more information on how to download the design planner and your income & expense tracker.