Thank You for Joining!
Now, check your email -- We'll be sending you more information on the Wreath Making 101 Workshop which starts Sunday, August 16 in your email.
Note: if you don't see an email today, make sure to check your spam folder or email us here.
If you don't see a welcome email, check your spam or promotional folder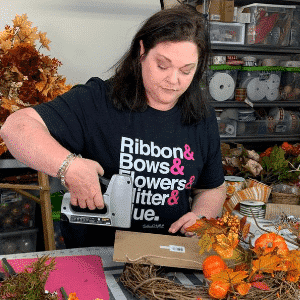 The workshop is available to view after the 4 days and I can't wait to introduce you to beginner wreath making!