An Exclusive 12-Month Program teaching you ways to scale your Creative Business by implementing additional revenue streams using your God-given talents so that you can have more freedom, flexibility, and money.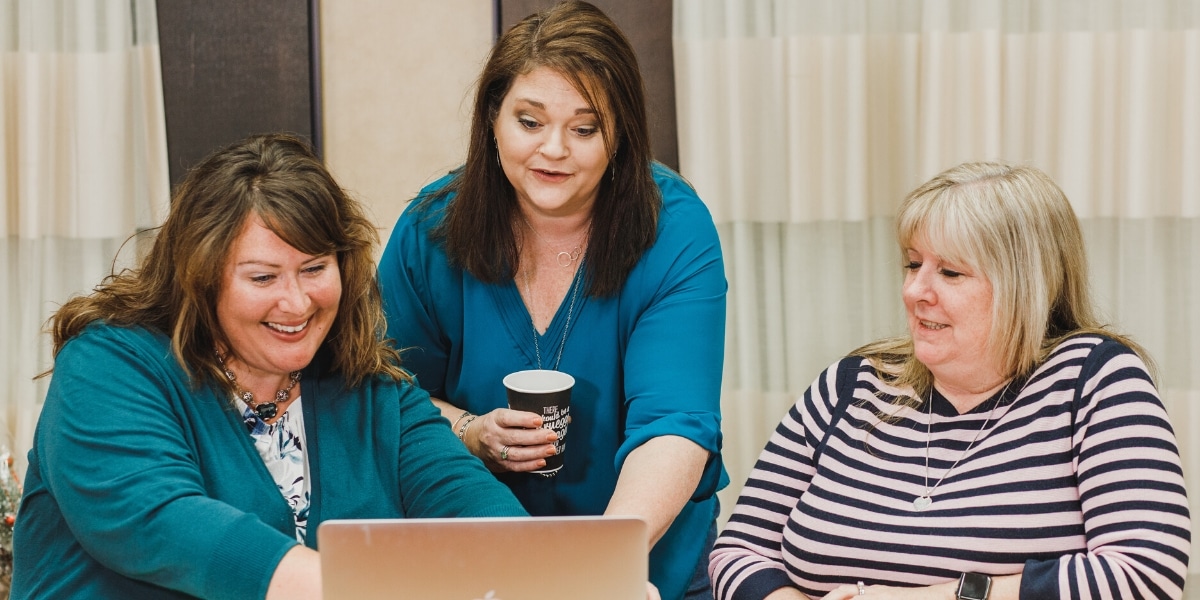 Instead of making one product for one customer, learn to make one product for thousands of customers.
APPLY TODAY. SEE BELOW FOR MORE DETAILS.
So you're ready to level up your business from mass-producing Etsy listings? Awesome.
I know from experience that cranking out handmade products all the time is exhausting, not to mention the inconsistency of the sales.
Once the holiday sales are done, the seasonal slump starts, and then frustration and the negative thoughts creep in.
"I'm never doing this again"
"I remember when I used to LOVE crafting."
"I'm going back to just doing this for friends and family."
It's men-ta-lly exhausting.
And then, you start to lose your passion for the craft. The passion and excitement you had when you first started. Remember those days? ...making to decorate your home...making gifts for friends and family...making for silent auction donations...
Looking forward to every season with joy!
But the time seems to disappear too fast now trying to fit in all the things "inventory, making, listing, photographing, customer support, social media", it can be overwhelming!
And you know something needs to change because you've seen others accomplish more from their Handmade Business.
There is a smarter way to make a living with your talents.
What if I said you can make MORE REVENUE,
while making a DIFFERENCE in the world, and WORK LESS!
More than anything - you can make money, and LOVE CRAFTING AGAIN!
I can teach you how I took my Etsy shop from hobby crafter to having financial security and giving back more than I ever dreamed to charities in my community.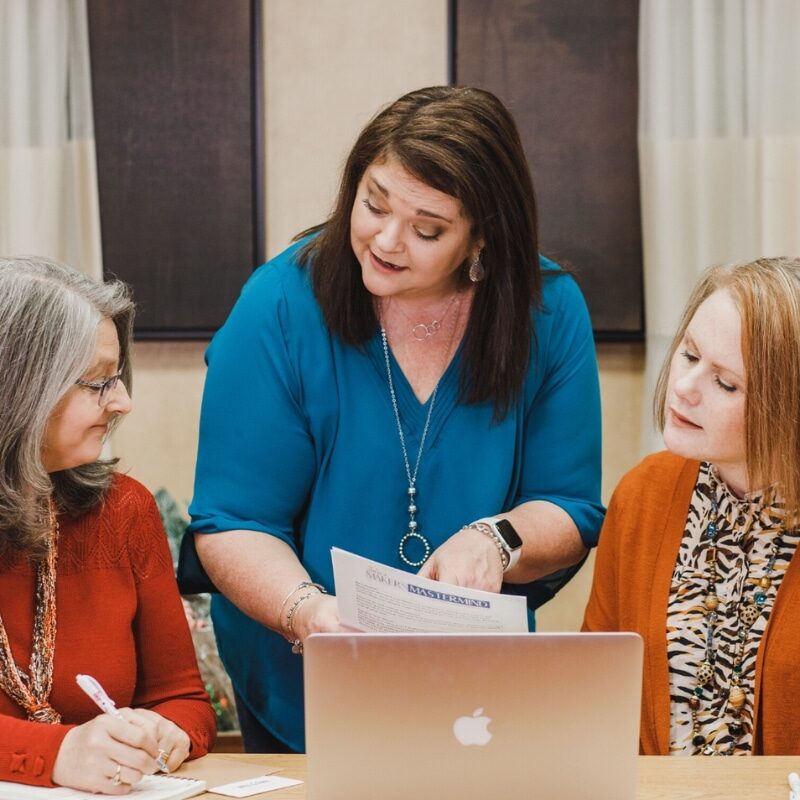 I'm Ready to Teach You How to Bridge the Gap with Strategies that Work!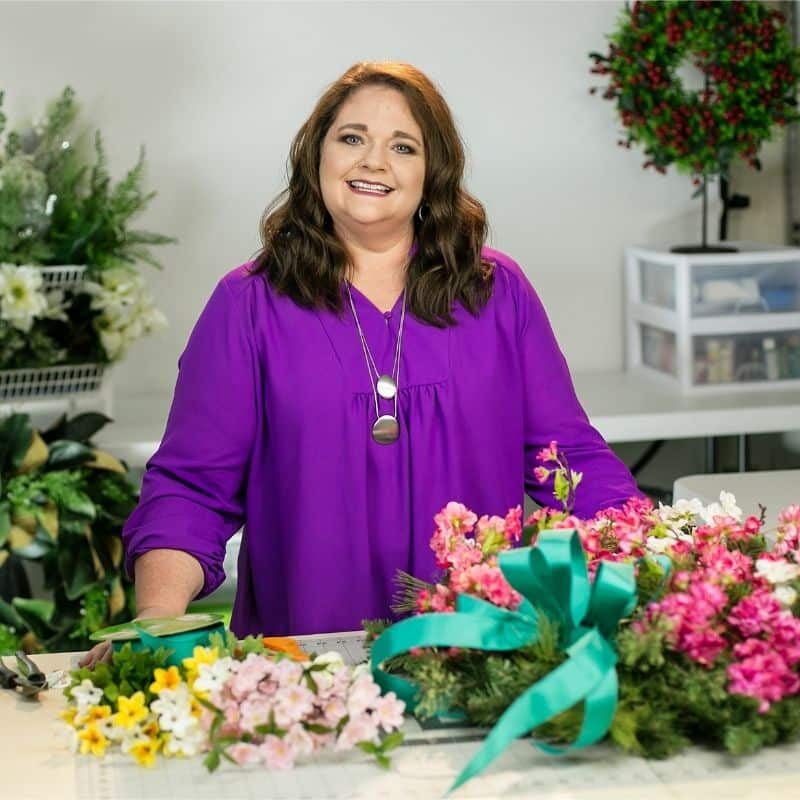 I'm Julie Siomacco, owner, founder and lead designer of Southern Charm Wreaths, LLC and co-founder of Wreath Makers Live, LLC. Having served 10 years in the financial sector as a business executive, I stepped away to be a stay-at-home mom of three. #Familyfirst!
In 2009, I took my passion for wreath-making and transformed it from hobby to full-time crafty corporation. I'm self-taught with a natural gift for both color and design.
12 years ago when I started my business it was fun and I really didn't take it seriously. I mean it was nice to have extra money to buy a new roll of ribbon now and again. But my goal when I started was to afford to make designs to decorate my house because I couldn't afford a designer price tag. I'm sure you can relate.
Then the hubs lost his job and it devastated us. We weren't prepared and I was scared. Scared we couldn't pay the mortgage, scared the lights would be turned off, worried about how we would feed the kids.
After much prayer, yes I'm a God girl, and my research superpowers learned from my financial industry days, it came to me. I could teach my craft!
And off I went to the races turning my crafting into a BUSINESS right on my kitchen table... But sales didn't happen right away.
In fact, crickets. You know what crickets sound like? It happens right after holiday sales and before spring sales begin. Deafeningly loud.
But through lots of trial and error, I discovered a strategy for marketing, converting sales and turning my customers into raving fans!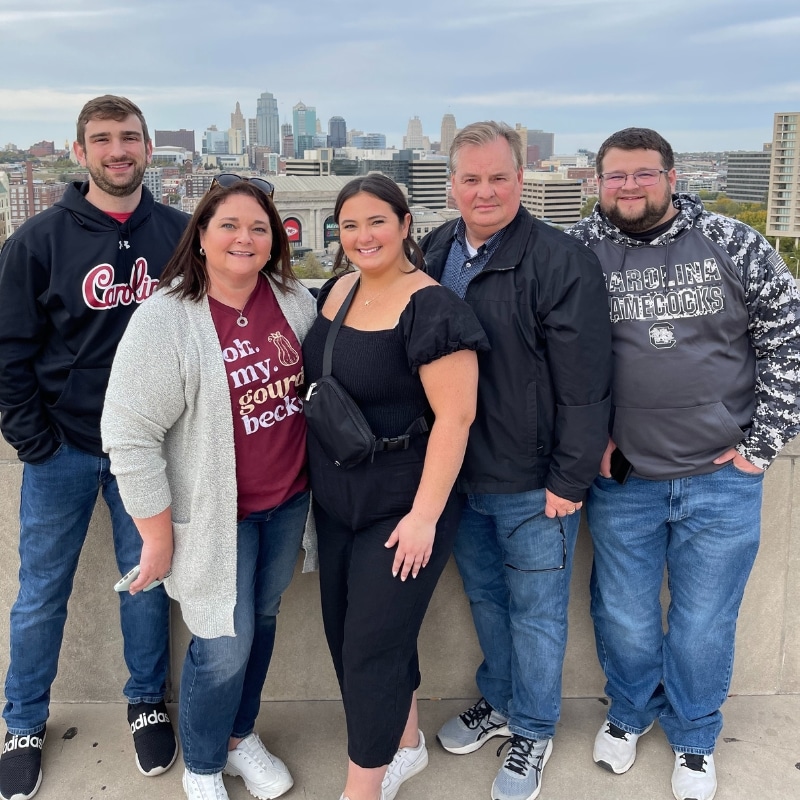 In just a few short years, I've built a thriving business that not only helps pay the family bills but enables me to donate more than I've ever dreamt and a community that I love who inspires me more than I inspire them!
After the success of my business plan, my inconsistent sales situation went away. We were able to pay the mortgage again and breathe... but more importantly, we've been able to hire employees and donate more than ever to charities making a difference in the world all because of my (not so little anymore!) handmade business.
You're a creative and you deserve to be paid for your knowledge.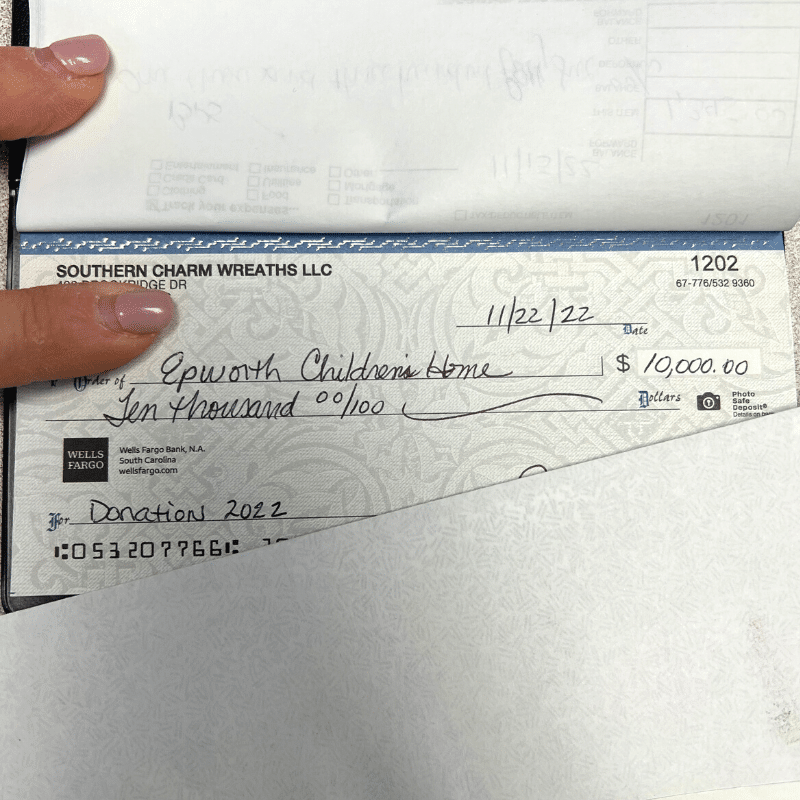 While I'm known as the "queen of wreath making" in the industry - I've been coached by some of the top names in the online sector and now a certified corporate consultant, which means I've helped THOUSANDS of artisans, like you, create a business plan of action.
No more:
Confusion about your next steps or what to sell
Losing money on too much inventory
Feeling slimy asking for the sale
I want to help you validate your business ideas, create sustainable and scalable systems, and increase profitability, all while developing a meaningful journey with your customers.
But the REAL TRANSFORMATION came when my customers would send me letters in the mail and emails telling me how I've impacted their lives. Giving them courage and confidence to make life-changing decisions that had nothing to do with wreath-making.
Helping to Overcome Alcoholism
Helping to get over Major Losses or fight Depression
Courage to leave an abusive relationship
Courage to Start their Own Business
We are all wired to take action but there's nothing scarier than having an idea or dream and not knowing how to turn it into a reality or find the confidence from within.
But you don't have to do it all alone.
I can guide you and save you from the mistakes I made.
That's why I'm inviting you to my exclusive 12-month program,

APPLY TODAY. SEE BELOW FOR MORE DETAILS.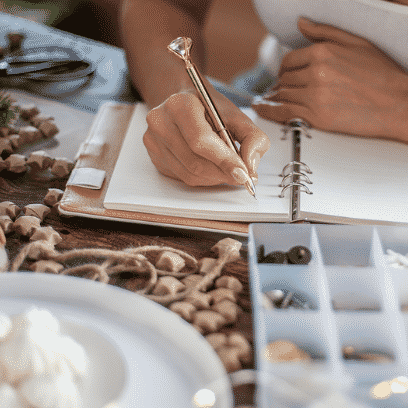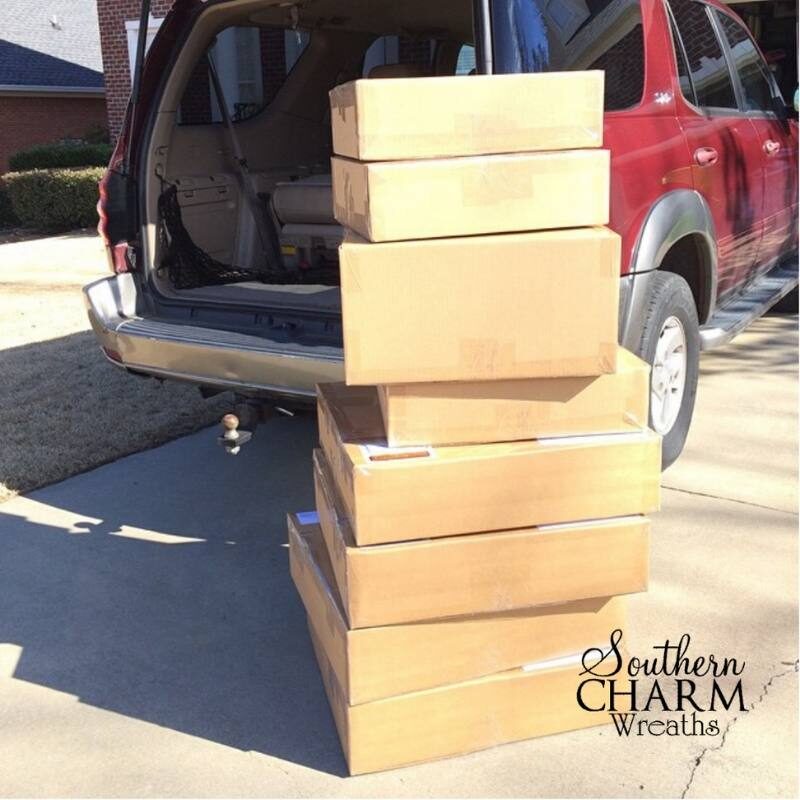 How is this different from Success Circle?
Success Circle is a place to learn how to market your Etsy shop or craft show. Makers Mastermind takes you beyond Etsy to teach you specific strategies to scale your handmade business.
Organization & Systems Setup ($3000 Value)
In-depth Implementation Help with developing your customer's journey with products to take your online craft business beyond Etsy (aka business plan)
Helping you to develop a Meaningful Purpose for your business to help keep you motivated, engaged and inspired
Assistance with setting your 2023 yearly, quarterly, and monthly goals and action steps needed to complete them
Peer Group Support ($4000 Value)
Not only will you have more access to Julie, but you'll be joining a supportive network of talented individuals with similar goals and dreams.
A safe learning environment where members share what helps their businesses grow and to Brainstorm ideas
Receive Accountability & Support in a small group setting to create the success you want.
Monthly Group Calls - on months that we're not meeting in person, we'll meet for monthly 60-90 minute group calls for additional training, hotseat, brainstorming, and implementation help (10 calls)
Coaching with Julie ($7,800 Value)
Up to 24 40-Minute 1:1 calls with Julie full of strategic strategies and clarity for your next steps. Calls are your responsibility to schedule and can't exceed 2 per month.
"Julie in Your Pocket" Access to Julie individually through Voxer app and group support.
2-day in-person meetings held in our offices located in Columbia, SC on February 2-3 and September 14-15, 2023
And More ($950 Value)
12-Month Access in Julie's Success Circle
Exclusive coupons for supply shopping to various online shops
Speaking Role or Designer Role top consideration inside Julie's groups, blog, Facebook Page, and at future events
Limited to 8 Invite Only Members
Mastermind Total Value is $15,750 when added up individually, but you only pay $3709 or $309 per month.
With a small group, you'll learn which goals to set and be held accountable for accomplishing them.  You'll be able to get to where you want to be at the end of the year faster in order to:
"Save Time"
"Prevent Overwhelm"
"Make Progress"
Stop waiting for CONFIDENCE, confidence comes FROM DOING!!!
APPLY TODAY. SEE BELOW FOR MORE DETAILS.
This Mastermind is FOR YOU if...
You know deep down you're ready for more, ready for the next level in business, but you don't know how to move forward.
You've had some success in your business, but you're ready for more growth even though you have some fear of what that looks like or how to go about it.
You've gotten to a place where you need customized advice not more group coaching.
You long to be surrounded by other higher-level entrepreneurs who can understand the successes and struggles of a creative business.
This Mastermind is NOT FOR YOU if...
You're not making consistent sales in your business.
You don't have the time to commit to the group. The group needs you just as much as you need the group.
You want to keep doing what you've always done because it's comfortable.
I would not be anywhere close to where I am in my business without the help of the amazing masterminds I've had over the years and the ones I'm currently in.
You're not destined to be stuck, frustrated, and alone. There's a way past this with effort and a willingness to try new things.
How will I know if I am Ready?
Makers Mastermind is for handmade business owners wanting to learn how to grow and scale a successful online business while making a difference in the world with their purpose and God-given talents. You have something special to offer, the world is waiting and this year you're going to make it a reality. I'm excited to help you through this journey.
Makers Mastermind training begins on January 1, 2023 and runs through December 31, 2023.
Each member is asked to sign a contract committing to one year's worth of group support.
What if I am worried my secrets will be shared?
Each member is required to sign a non-disclosure agreement to protect the information shared within the group.
Yes, we will host two in-person meet ups on February 2-3, 2023 and September 14-15, 2023 in Columbia, SC.
Can you guarantee I will have increased sales?
The knowledge we provide is just that. What you choose to do with it is up to you. I've seen people learn and not implement using many excuses but then I've seen implementation with significant income growth from members. Obviously, nothing is a guarantee but Julie does everything she can to make sure you know exactly what steps to take next in order to scale to the next level.

READY TO MAKE A REAL DIFFERENCE IN YOUR CREATIVE BUSINESS?
This exclusive 12-month program requires an investment in you, an investment in the whole group, and an investment in your business. The cost is twelve equal installments of $309 or a one-time payment of $3,709.
ENROLLMENT IS CURRENTLY CLOSED FOR THE 2023 MAKERS MASTERMIND SESSION.
Payment Policy – By purchasing this product, you understand that this an automatic recurring membership. You agree that your membership will automatically renew and charge your credit card on file unless a cancellation is made by either logging into your account at www.southerncharmwreaths.com/member-login or by contacting us here.  Due to the nature of this product, we offer no refunds.
After your purchase, you'll receive an email from us giving you access to Julie's Makers Mastermind and Success Circle. You can also log into your
account here
 and download a pdf version of the email. If you have any problems or questions, please 
contact us by clicking here.
Teri Smith
aDOORable Deco Decor
If you are reading this, you are likely just like I was when I first found Julie years ago. I was wanting to up my wreath making skills to make a little extra money on the side. I ran across her ebook. Always suspicious of offers on the internet, I wanted to buy it but had been scammed before. I kept checking Julie out over several days. Something about her words drew me in. And I have never looked back! Julie is the "real deal!" Her expert knowledge and guidance coupled with genuine interest in my progress, has led me to be able to build my wreath business to where it is today. Since joining the mastermind group, I have changed my wreath making hobby into a growing business. My sales have grown exponentially and with her encouragement, I have started my own wreath making group, Teri's Wreath Works. If you are wanting to take your business to the next level, I highly recommend joining Julie's Mastermind Group!
Cindy MacDonalds

Whenever I would hear the word, "funnel", I would automatically think, "Funnel Cakes". After taking Julie's Mastermind, I now think of other things besides food when I hear the word, "funnel". I now think of business strategies, ways to increase customer engagement, opt-ins and many things that lead to sales as well as keeping your customers. It does not matter in what stage of your business you are. Whether you are an Etsy shop owner hoping to further your reach, OR a brick and mortar entrepreneur looking for advanced strategies on how to grow your business, OR someone who has three business ideas and wants to either narrow it down to one or figure a way to incorporate all three (yikes . . . that was me), The Mastermind is for you.
One thing that helped me during this Mastermind, was the encouragement and "push" that I needed to put "old" ideas and former business plans into action. The one-on-one calls with Julie cleared my spinning brain and got me on a realistic path. For the first time, my "business" has a roadmap. I have direction! The unit trainings were created to make us think, brainstorm, sharpen our skills, and to actually see our plan, implement our plan, and to grow in our journey. Unfortunately, I was not able to attend the meet-up, but I could tell that it was a tremendous learning session that was personable and fun. She even offered a few surprises, which is just like Julie!
Laurie Anne Coxe
Plum Blessed Y'all

If you want to take your business to the next level, Julie's Mastermind can certainly help you get there. Her in-depth training, hard-work and dedication to YOU will help you build your business to succeed. And, more importantly, you will see REAL results before the 12 months even ends.
Marsha LeNeveu

If you have been in Julie's success circle and have been working your business with consistent sales and feel you need guidance for the next steps... this is for you. If you already have a FB page, an online selling platform, and are working on your business consistently but want to take it to the next level.... this is for you. This isn't a get-rich-quick plan, this is coaching on how to run a successful, attainable, lifelong business. If you are willing to do the work, I feel there couldn't be a coach who's more knowledgeable and passionate about helping other business owners succeed. Julie has changed us in so many ways.