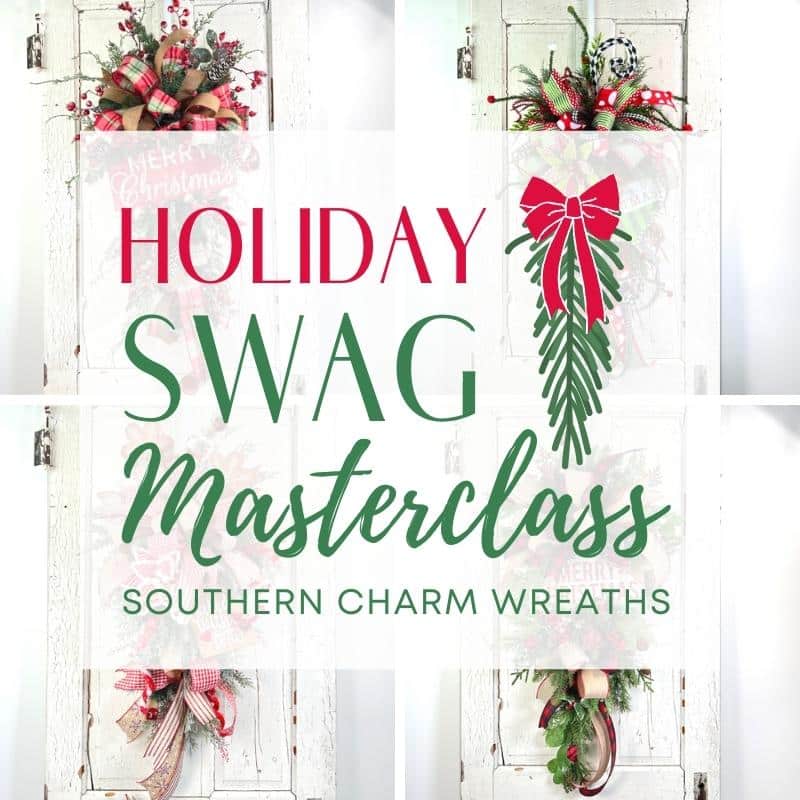 Holiday Swag Wreath Masterclass
First, we'll start with the Foundation - just like a house, you need a firm foundation in which to construct your masterpiece! We'll review tools needed, mechanics and components to use so that you have confidence knowing your swag wreath will last for years.
Second, we'll review the Fundamentals - how to choose colors, understand the basic principles of a swag wreath design, and making a trendy, whimsical bows.
Next, we'll Focus on multiple design styles with detailed instructions on making rustic, traditional, glam, whimsical, boho and other style swag wreaths.
Then we'll help you Find Your Joy by teaching you various ways to use swag wreaths in your holiday decorating.
And lastly, in order to help you Flourish with your newly developed skills, we'll teach you how to price swags to sell, how to box them and how to list them online in an Etsy shop.
By the end of this masterclass, you'll be "swag ready" for all your holiday decorating this season!
Holiday Bow Making Masterclass
We start with the basics of buying quality ribbons, coordinating patterns, and then making simple then more advanced bows.
I developed this class so that my students could be more confident in their wreath making but in all honesty, we use bows for decorating all year long. For years, I've been sharing my talent of making bows to my church family, neighbors, friends, school, and sports functions, you name it... it can use a bow!
In order to make sure you're "bow ready" for all your decorating and DIY projects for this upcoming season, I want to personally spend the weekend with you virtually, inside a private Facebook Group, teaching you how I make various bow styles. If you're not on Facebook, you'll have online access.
You'll learn how to make lots of seasonal and holiday bows and how to use them in your holiday decor. The skills learned can be applied year round. You'll have access to multiple bow tutorials so you'll learn something new to improve your skills making you more confident!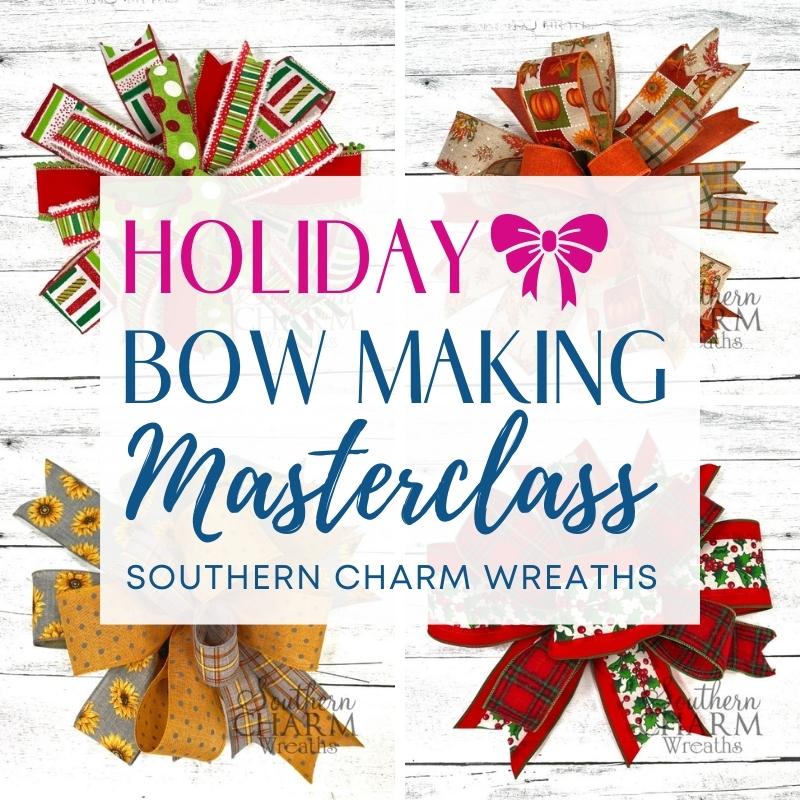 You'll be a CONFIDENT MAKER in no time!