Spring Bow Making
Masterclass Replay
Spring Bow Making Masterclass Replay Below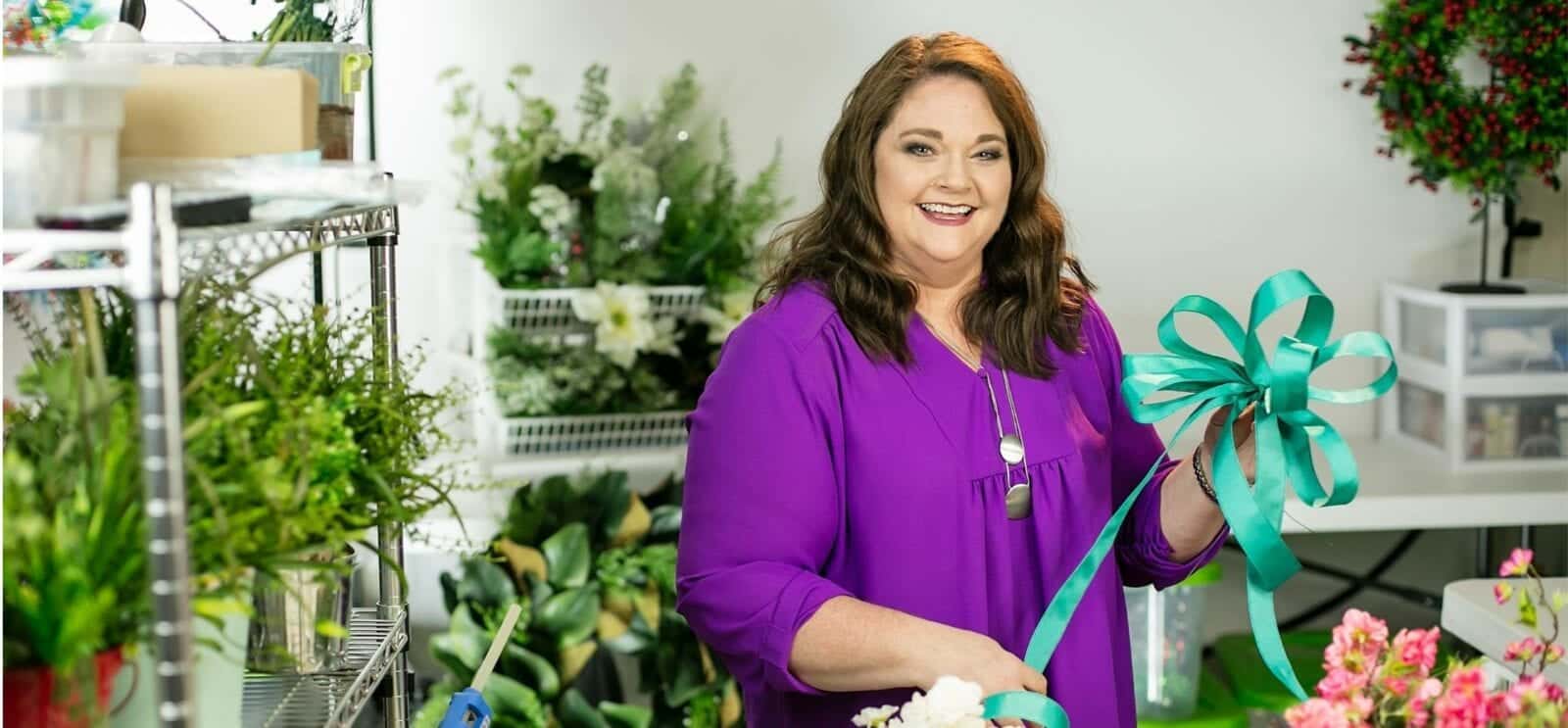 What is the Spring Bow Making Masterclass?
An in-depth virtual training class dedicated to all things bow making. It doesn't matter if you're a beginner or a more advanced crafter, this class has something for everyone.
We start with the basics of buying quality ribbons, coordinating patterns, and then making simple then more advanced bows.
I developed this class so that my students could be more confident in their wreath making but in all honesty, we use bows for decorating all year long. For years, I've been sharing my talent of making bows to my church family, neighbors, friends, school, and sports functions, you name it...it can use a bow! 
In order to make sure you're "bow ready" for all your decorating and DIY projects for this upcoming season, I want to personally spend the weekend with you virtually, inside a private Facebook Group, teaching you how I make various bow styles. If you're not on Facebook, you'll have online access.
I can't wait to share my expert tips, chat, and get to know you better!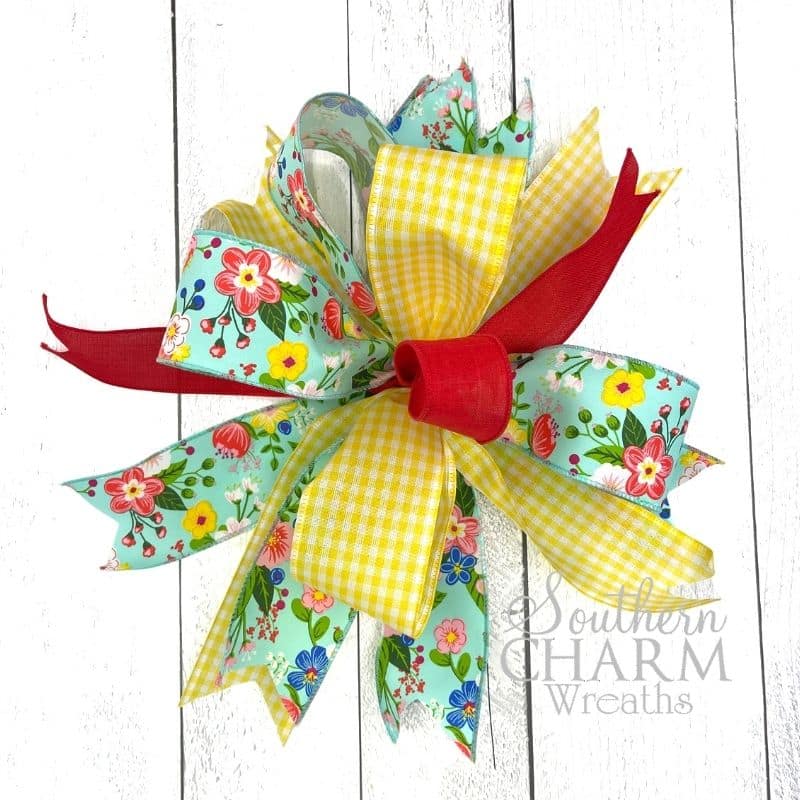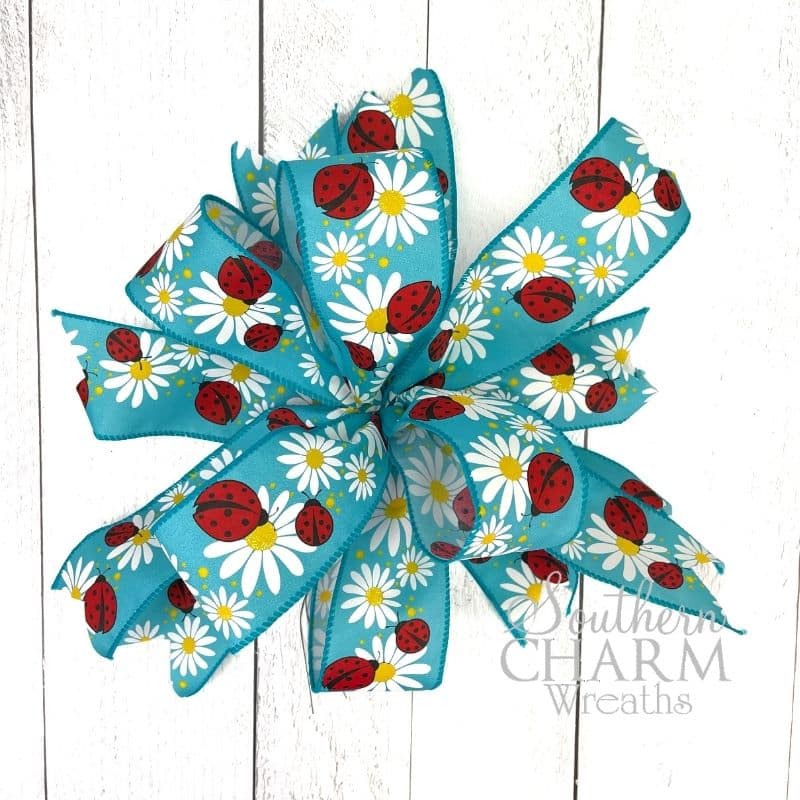 How to Tie a One & Two Ribbon Bow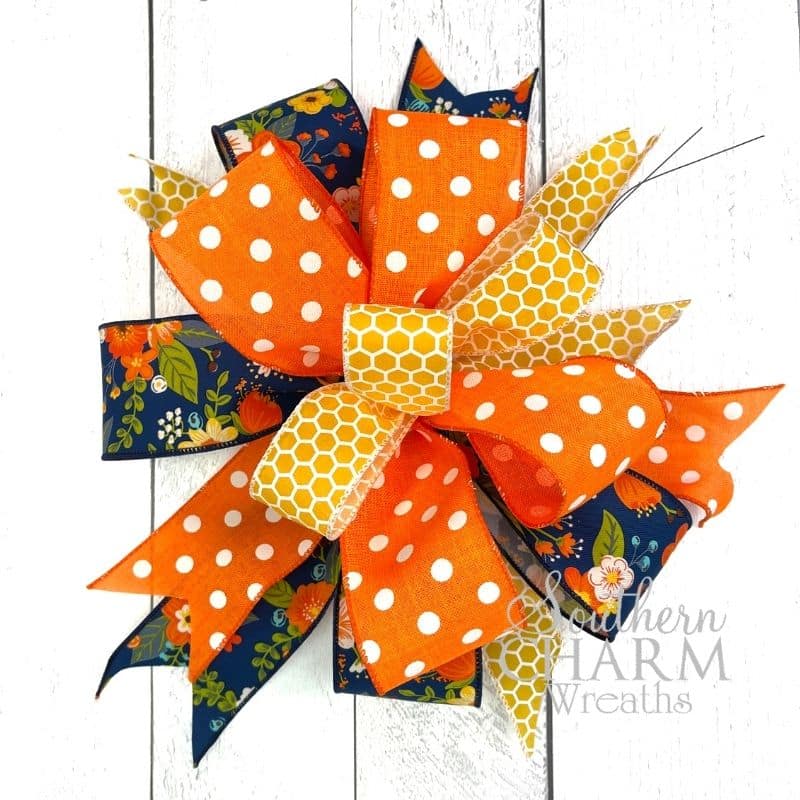 How to Tie a Three & Four Ribbon Bow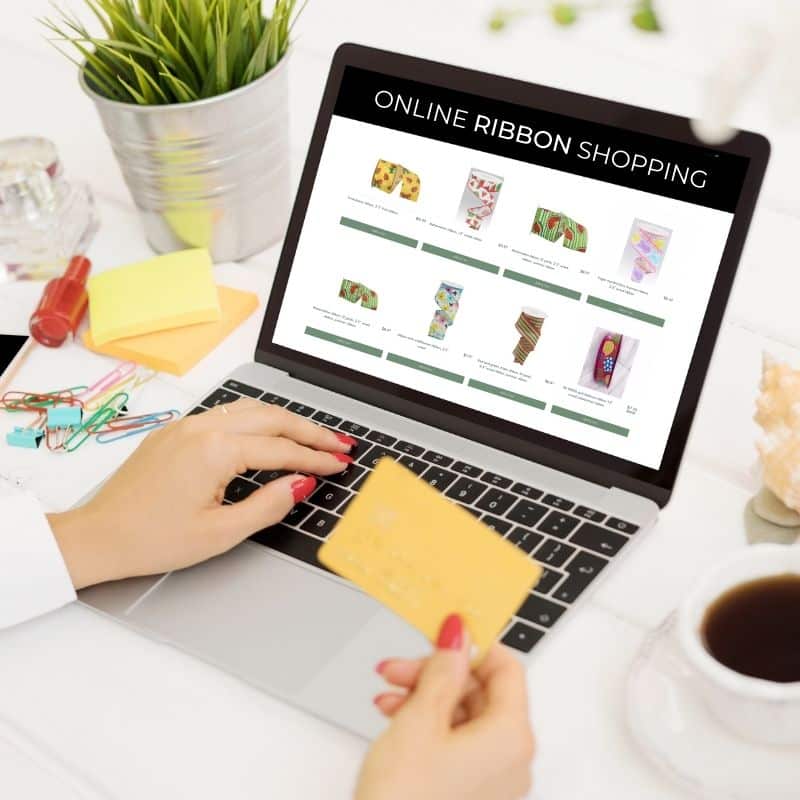 How to Buy Ribbon Online & In-Stores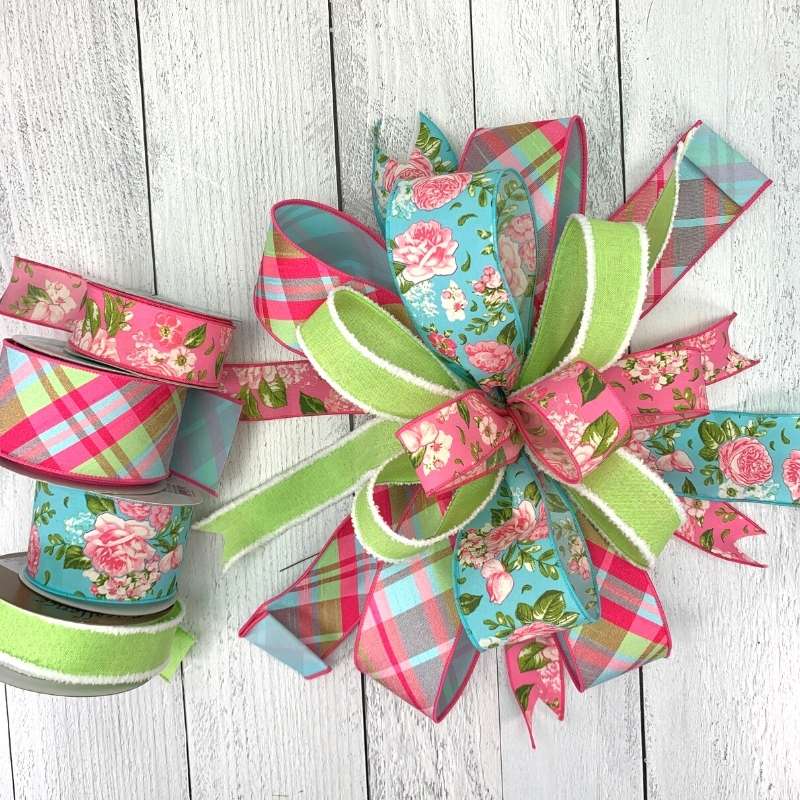 Julie's Secret for Coordinating Colors & Patterns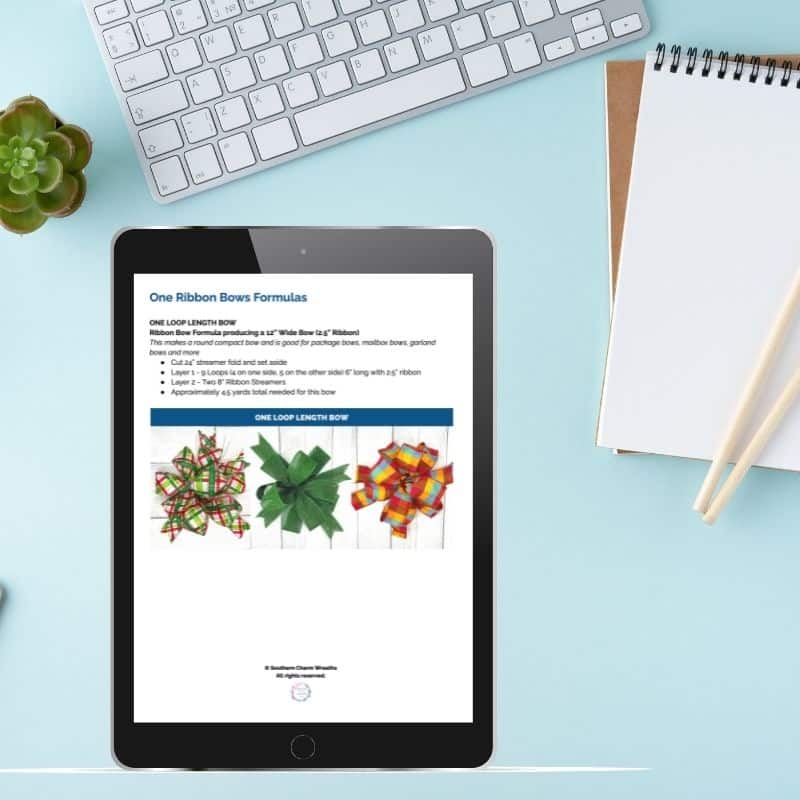 Downloadable Bow Making Recipe Book with total yards used for each bow style.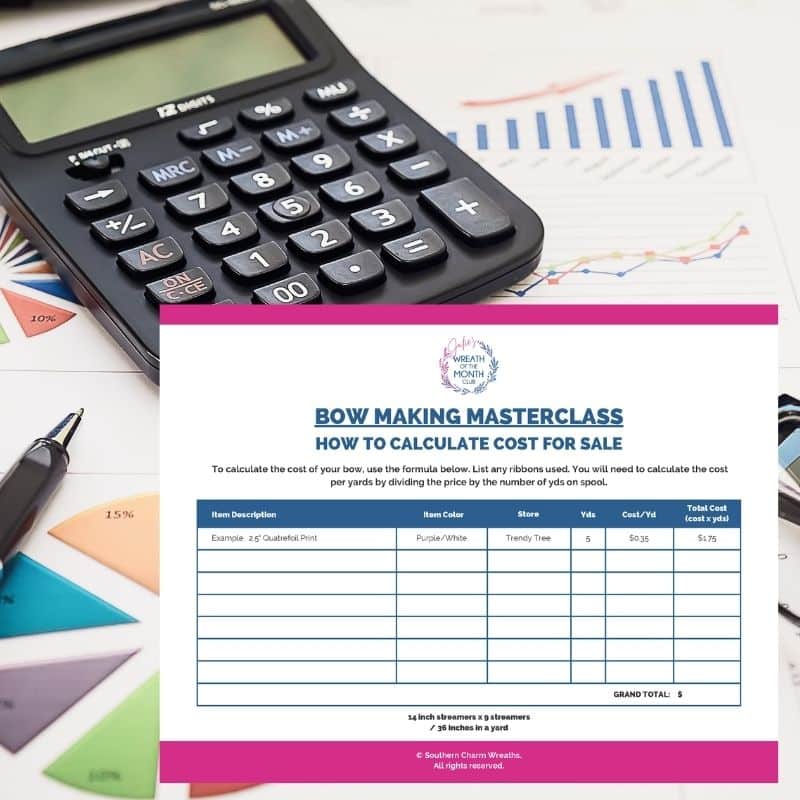 How to Price & Box Bows for Resale
We'll Answer These Questions and More
What type of bow style is best for each type of decor? (grapevine wreath, garlands, mailboxes, lanterns, etc.)

What size bow to use?

How to keep ribbon from sinking into wreaths?

What to do if you're left-handed?

How to price and box bows for resale?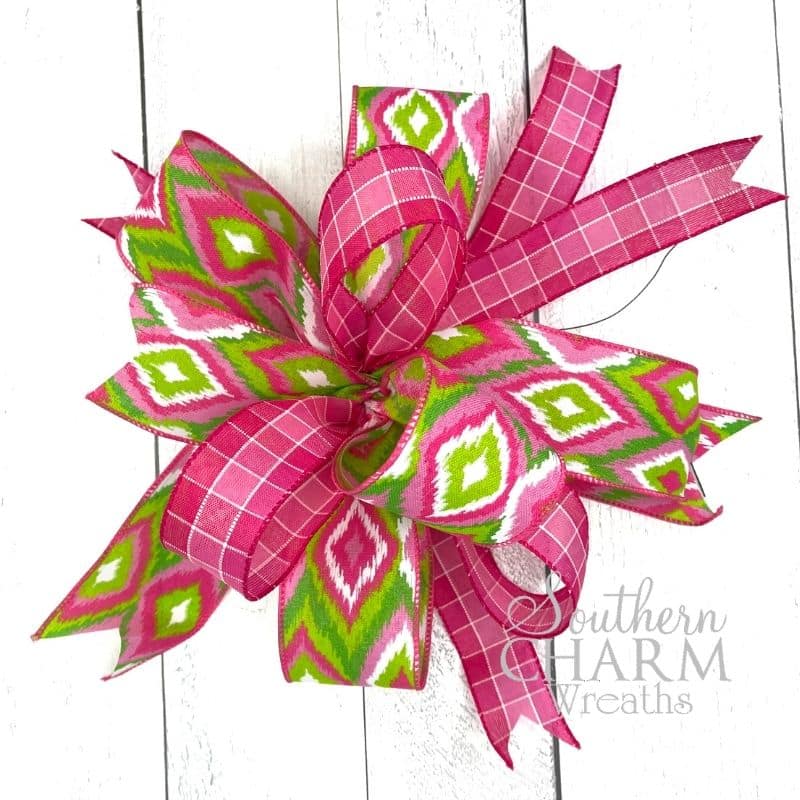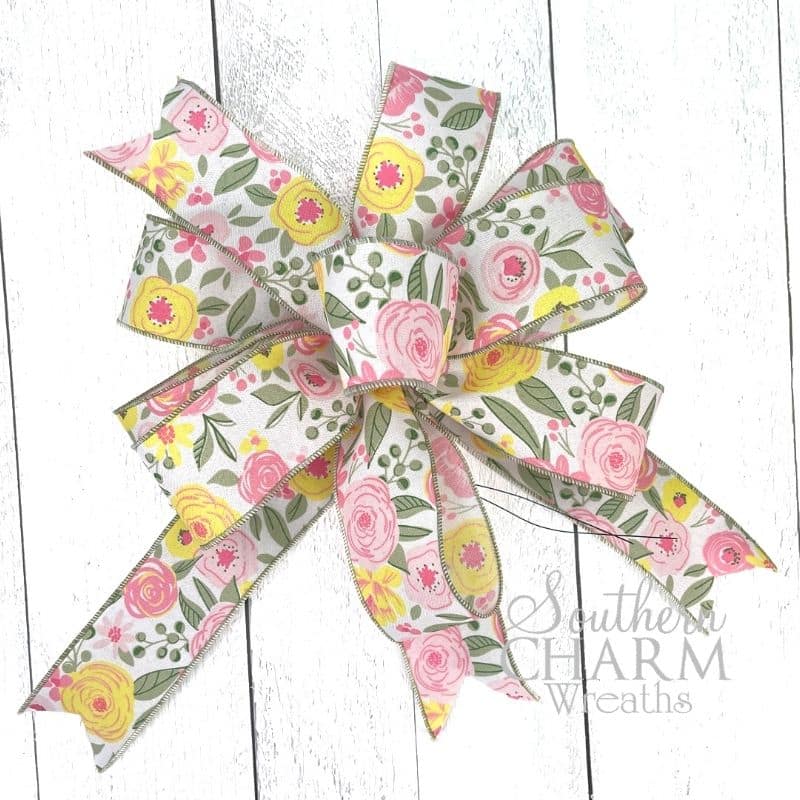 No supplies are needed

If you would like to practice, you can purchase 1.5" and 2.5" wired ribbon (vendor list provided, Southern Charm Wreaths does not sell ribbon)
scissors
pipe cleaner or florist wire (22 gauge)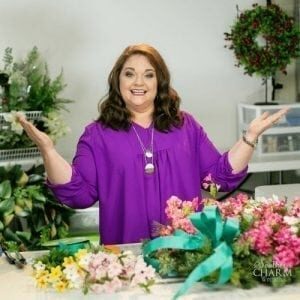 Julie Siomacco started creating wreaths to make her home warm and inviting while being a stay-at-home mom of three. In 2009 she turned her hobby and passion for wreath-making into a full-time business after her neighbors purchased her wreaths off her door. 
She's now the queen of wreath making and do-it-yourself holiday decorator. A master of producing quality works of art on the fly with the heart of a teacher. Julie has turned her passion of faux floral design and holiday decorating into Southern Charm Wreaths, a thriving faith-based business that inspires thousands of crafty people every day. She's trained in several product lines and stays up to date on trends, products, techniques, and online selling strategies in her industry to give her audience the best advice possible.
She's been featured online at Martha Stewart Living, Better Home & Gardens, and BloomTV and is the co-founder of Wreath Makers Live, a conference dedicated to educating wreath makers all over the world.
With her expertise and amazing eye for color and texture, Julie is rejuvenating the holiday decorating and wreath-making industry, showing her audience how to be more confident in their creations and teaching creative business owners how to grow a business using the talents God gave them.
Julie's encouraging and welcoming personality, along with her foolproof tips, has gained her a loyal online following. She offers coaching programs, classes, decorative door wreaths, and inspiration to help her audience create a festive holiday environment for their homes.
She's a Southern girl, born and raised in the South, and has been a resident in South Carolina, USA since 1999.
Take the Spring Bow Making Masterclass Today!
After your purchase, you'll receive an email from us giving you the information you will need to access to the Spring Bow Making Masterclass course portal on our website.
You can also log into your account here. If you have any problems or questions, please contact us by clicking here.
TONI ROSITA
"Julie goes above and beyond! I came into this class only knowing how to make one bow and have left it armed with an arsenal of knowledge and confidence. She truly and genuinely wants you to learn and she is an amazing teacher! I will be taking any classes she offers in the future!"
CONNIE CANTERBURY PAULEY
"Julie, I can never Thank You enough for all I have learned in your class…You are absolutely the best, taking your time to show us step by step…Most teachers don't do that they just want to rush through it…Again Thanks so much, I have enjoyed every minute of your class…Have a wonderful summer…"
SUE ROSETTI
"This class is fantastic. Julie's method of teaching allows the student to see and hear the process of making the bow. It also gives the guidance the less experience need regarding color, quality, pattern and size when choosing ribbon. And, of course, her experience in overall wreath design as to bow placement is essential. The class is such a great experience for all skill levels."
DEBBIE ROBERTS
"Love this class. For the first time I feel confident in making a bow that actually looks like a bow a professional would make. Can't wait to make all kinds of bows. Thank you for all the valuable information."
LINDA PAULK STEINBAUGH
"Julie is so good at making beautiful bows and she makes it look so easy. She reminded us often to practice, practice to become more proficient ourselves. Julie is enthusiastic and wants her students to succeed. She is a really good teacher. I learned so much! Thank you Julie!"
NANCY KELLY
"Even after making wreaths and other designs for the last few years, I still learned new things. From choosing ribbons to new styles of bow that I haven't learned! Julie does an excellent job of explaining and demonstrating all the tips and tricks you will need! So worth the investment!"
LYNN ZUZZOLO
"This class is fantastic. Julie is a wonderful teacher with a great personality. She not only takes you from the beginning logic of how to pick out ribbons, match colors using a sign or the color wheel. She covers the quality of different ribbons, suppliers, and then starts to teach how to make the bows. She goes over each style of bow in great detail making them both by hand on a bow master. She answers all the questions students ask and is just a great teacher. I've made bows in the past, but learned new techniques and how to correct bad habits I picked up. Anyone taking the class will be delighted and feel that the cost was well worth it. I can't say enough good things about Julie and the class."
SALLY HUNT MEARS
"This is an awesome bow making marathon and well worth watching! Julie is a good teacher, explains everything in detail, and shows you hot it's done. She goes above and beyond to make sure everyone understands the process. I appreciated the beginning videos explaining how to choose ribbons and colors as well. The close up video of Julie's hands showing exactly how she hand ties her bows in invaluable. If you missed this, jump on it, you definitely won't be sorry. Thanks again Julie for such a terrific bow making master class!!"
MARY HEMMER
"I can make a bow, but Julie showing us how she makes them really brings it up a notch. I cannot believe how good my bows look now. Love how she gives you the recipe for a good bow. I will now be making the 2 and 3 ribbon bows. If you are new to bow making or know how to make one, Julie takes you step by step and answers you personally. Well worth the money spent. No question was a bad question. Just ask! Would really recommend this to anyone. Thank You for helping me."
DOREEN HAROLD
"I really enjoyed how you go through every step in the process and using the bow maker and by hand. You are so amazing for sharing your talent with us. Thank you!!"
NINA ELIZABETH McDANIEL
"As a long-time bow maker, I decided to take this class just for fun. It was fun, but I learned so much more, during these sessions! The inside tips and tricks will be invaluable in my bow/wreath making - which I make for seasonal decorations around my home. I SO enjoyed Julie's joyful Spirit in teaching and her willingness to say "well, I've never done this, but let's try…" It's very refreshing to know that mistakes can be turned into something beautiful and that confidence can create something priceless within oneself."
SUSAN RAY-PAGAN
"Julie is so talented and explains bow making so clearly that anyone can learn how to make a bow. Well worth the $$$. And what makes it even better is that the videos where she explains everything are available for 1 year so if you don't get it the first time you can watch it over and over again until you do. Very professionally done. Love it!"
CATHY ADAMS
"I struggle with making the trendy bows. After this class I am much more confident. Still need to practice but I feel like I will get it! I have learned some tricks and now can see why my bows were not as professional as I would like them to be. Julie carefully explained the steps and put in so much time making the handouts. This was well worth the money spent. I have learned many tips from her for the short time I was in the WOMC and now I am learning more in her Success Circle. I feel blessed that our paths have crossed life. She and her talents are a great inspiration. This class was perfect!!!"
MICHELLE TURK
"This class was amazing, I learned so much and I am very glad that I signed up for it and I am looking forward to using what she taught. Thank you so much for taking the time to teach us your talent. I would highly recommend this to anyone that wants to learn how to make bows."
JUDY TAYLOR BRASWELL
"This has been a great class. I have learned so much. You are a very good teacher and you have such an easy manner in the way you teach. It is amazing how just the placement of your fingers can affect the way your bow looks when you are pinching the ribbon. I joined the wreath of the month club. Thanks for sharing your talent."
Frequently Asked Questions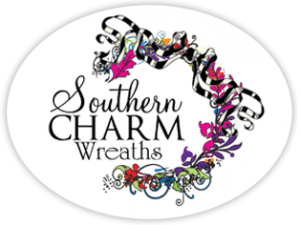 &copy Southern Charm Wreaths, LLC