Ways To Make Extra Money
Online with Your Creative Business
Learn to Increase Profits with Your Creative Business
while Creating Raving Fans!
Overwhelmed with all the ways to market your biz and not sure where to focus?
Does using social media for your biz freak you out?
Looking for ways to create consistent money from your creative biz?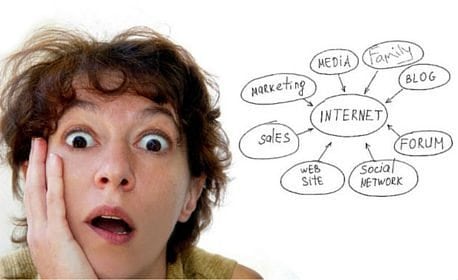 Hi! I'm Julie Siomacco, owner of Southern Charm Wreaths. I've been making
money online with my creative business for almost ten years and I'm here to
teach you my successful strategies!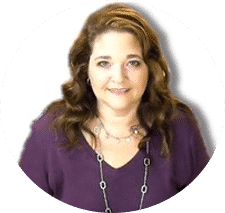 It's time to Work Smarter Not Harder!
You love what you do.  You make beautiful things with your hands! You're using your God-Given talent and making people happy with your creations! You've taken a lot of time to master your trade and you can create your products in your sleep!
Now you want to sell your crafts or your creative services online but you're not sure where to start.  There are so many options and so much to learn!
Overwhelmed?
I get it! It's overwhelming and frustrating when everywhere you turn another "good willing" seller is telling you different strategies to learn, a new gadget to buy, a new social media to join, a new whatever… in order to increase your sales.  Then, with each new search for help, reveals yet another something you need to learn! Am I right?
Afraid?
Or maybe you're afraid.  Afraid because you don't have the confidence, afraid that you might fail or afraid because there's already so much competition!
"Don't Be Afraid,
Instead Take That Leap of Faith
Create Different
Ways To Make Extra Money."
YES, that's right. I'm here to tell you that not only can you make money by selling your crafts or services but you can also make EXTRA money by selling your knowledge with how-to videos, ebooks or with affiliate income.
Have you ever dreamed of quitting your day job?
Have you ever dreamed of making enough money with your creative business to pay a car payment, pay off medical bills, your mortgage, or maybe dance or sports lessons for your child?
Or maybe you want to be able to give more, donate more and provide more to others?
Yes, you have!! I know, because creative thinkers are BIG dreamers! But what if I were to tell you that not only can you pay for these items once or twice a year, you can pay them consistently all year long or pay them off?
This year I was able to pay cash for a new car for my daughter!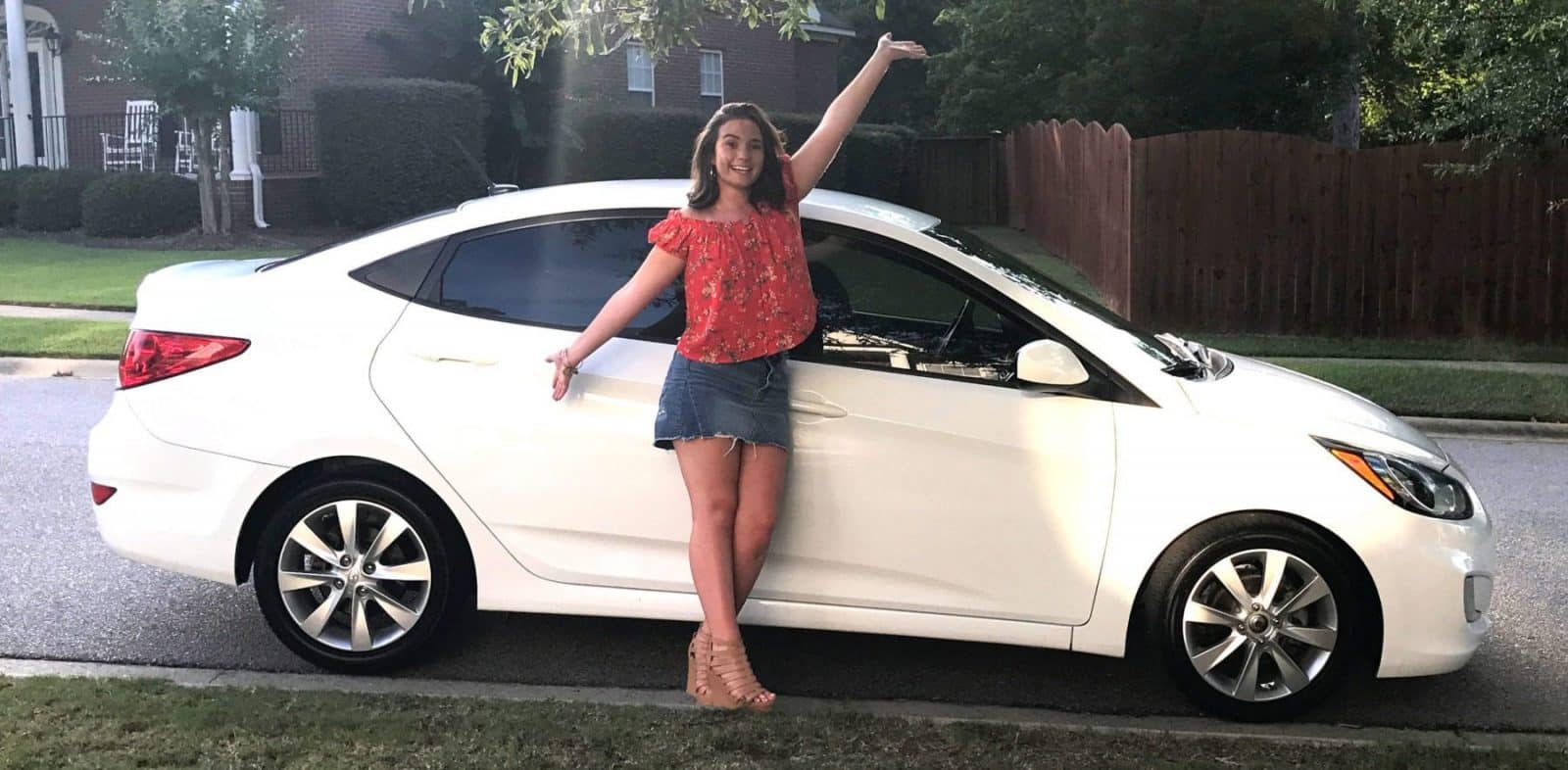 You Need Guidance, You Need Strategies, You Need
I'm ready to teach you!! I'm ready to teach you EVERYTHING that I know about running a successful online creative business with my Success Circle Membership group. In my group, I'll teach you ways to make extra money such as how to master social media marketing, ways to build a raving fan base, and how to create additional income streams, in turn, making you a true "Entrepreneur" or should I say Creative-preneur. I want to help you determine the best ways to take your knowledge and your God-given talent to generate more money.
I've learned proven techniques over the years on ways to consistently grow my social media reach to over 100K and my email list to over 35K. And I've used these same techniques to gross over $100,000 annually from my creative business multiple times. I've increased my profits every year since I've started selling online and you can too.
If you're sick of giving your work away for next to nothing, or spinning your wheels and getting no where, or you're ready to focus your efforts and increase your profits this year, then I am here to help you sort through all the madness.
How does the Success Circle Membership work?
Using a Private Facebook Group, each month I will post a detailed Training Video giving you my very best knowledge on a specific topic. Topics are ways to make extra money online, ways to market yourself and grow your social media. I will teach you everything you need to know about these topics in order to start making it work for your creative business.
A Question & Answers video where you will post your questions in the group and I will respond and answer with video.
At the end of the month I will have a LIVE conference call with the group so that you can ask me any questions on this topic. I promise to give you Personal Attention, Support and Guidance!
And, since most topics take a lot longer than a month to master, I will also be recommending Additional Resources and Guest Speakers who have helped me learn the topic and to grow my creative business so that you can keep learning even after the month is over.
Who can benefit from this Monthly Course?
Etsy Sellers, Amazon Sellers, Bloggers, Wreath Makers, Jewelry Makers, Quilters, Doll Makers, Potters, Graphic Designers, Shopify Sellers, Small Business Owners, Mom & Pop Shops…anyone who is in the creative business!
Answers to your Struggles, each month I ask you what you're struggling with and I answer you individually in video giving you screen shares too if needed.
Each Month a New Lesson on Ways to Make Extra Money
Examples of Lesson Topics
Building a Facebook Page: Detailed instructions for creating a Facebook Page for your Business generating continued engagement and driving traffic back to your shop. Including post ideas, post frequency, call to actions, understanding insights, videos, and much more.
Pinterest: Detailed instructions for creating a Pinterest account for your business and how to use it to grow your sales. Including, set up, rich text pins, understanding target market, creating pin worthy pins, boards, keywords, visual arrangement and much more.
Blogs: How a blog will help your creative business and how to use it for generating income. Ways to create a blog, posts ideas, capture emails, SEO, and much more.
Email List Building: Creating an email list, how to get people to join, how often to email, what to email and much more.
Instagram for Business: Detailed instructions for quickly growing a targeted following and strategies to make sales on Instagram.
Videos: Detailed instructions on how to make great videos, why video is important for your business, ways to use videos to grow your business.
Etsy Success: Detailed video instructions of how to use Etsy to sell your crafts, services and digital products. Learn about SEO, branding, beating the competition, getting sales, networking and more.
Additional Lessons such as making ebooks, affiliate marketing, how to videos, coaching classes and more.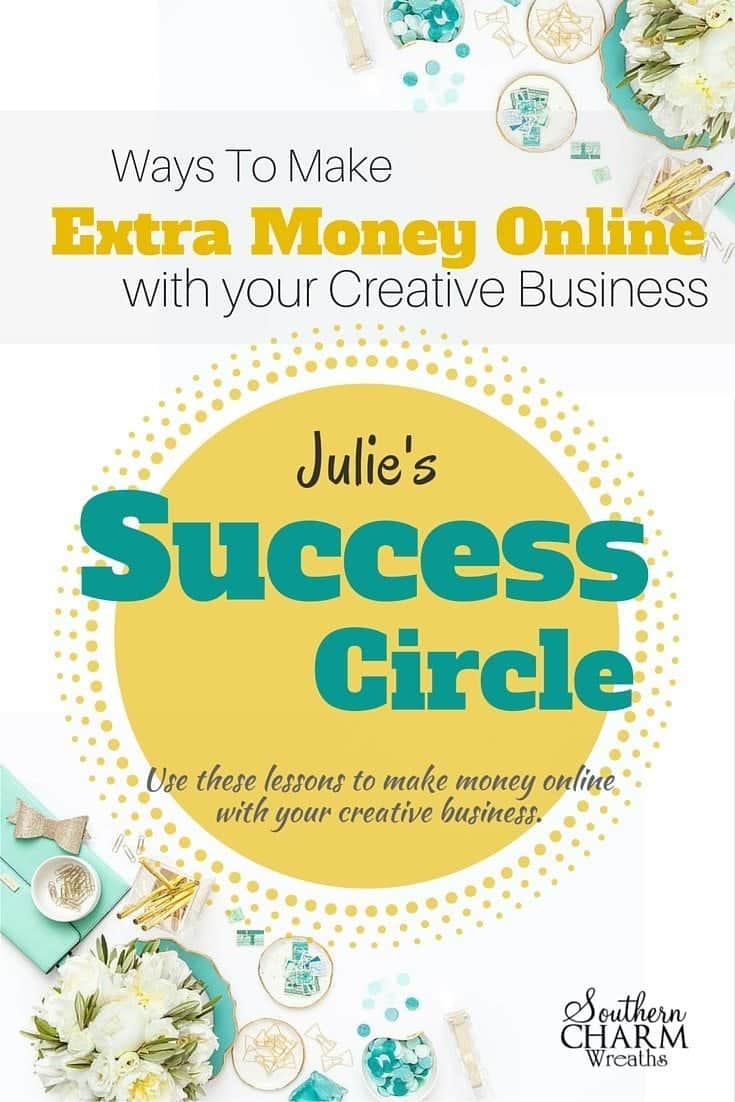 What People Are Saying About Julie's Success Circle
"I don't feel alone in this..."
"Julie's Success Circle has helped me so much. Now that I work out of my home I don't feel so isolated and alone in this endeavor. Her weekly sessions have helped me create a newsletter list and create one that I sent out announcing my business was now open, streamlining my holiday craft shows and holiday sales. She is there to answer our questions when we need them answered. Wonderful ideas and tips to help us grow and stretch our comfort zone. I truly appreciate all her time and energy she puts in to this in helping all of us succeed"
Trina
"I'm glad she's my business coach..."
"I have been taking Julie's training since the beginning and can't say enough about how much she and her courses have helped me start to grow my business, getting it to the next level. She's one of the most generous, fun, caring persons I've come across. Her training is superior and she takes the time to go the extra mile if you need more explanation of a topic. Her videos are easy to follow, she's entertaining to watch, and is willing to go above and beyond to find something out for you if she doesn't know off the top of her head. The live video calls at the end of each month are fantastic! There is so much to be learned and I'm glad she's my business coach! If you are on the fence about her courses, It's definitely worth it! I can say that I've learned so much more than what I previously knew, and I thought I knew a lot. Each month is a new topic and I get excited to watch her video's to see what more there is to learn and implement into my business. I am always looking forward to learning more with Julie! Thanks for sharing your knowledge and guiding us to help grow our own businesses in a very affordable way!"
Christina
Start Making More Money with your Creative
Business Today!
I know you're ready to grow your creative business and to make a real difference in your family's income. So why not start right now! Join my membership program now by clicking the buy it button below.
How much does this cost?
1 monthly investment of $37, billed every 30 days
By clicking the Buy It Now button below, you understand that this is a monthly membership. Your membership will run for 30 consecutive days. You agree that your membership will automatically renew unless a cancellation is made by either logging into your account at southerncharmwreaths.com/my-account or  by contacting us here. If your cancellation is made within 3 business days of your automated billing, a refund will be issued. No refunds will be made after 3 business days of the charge date.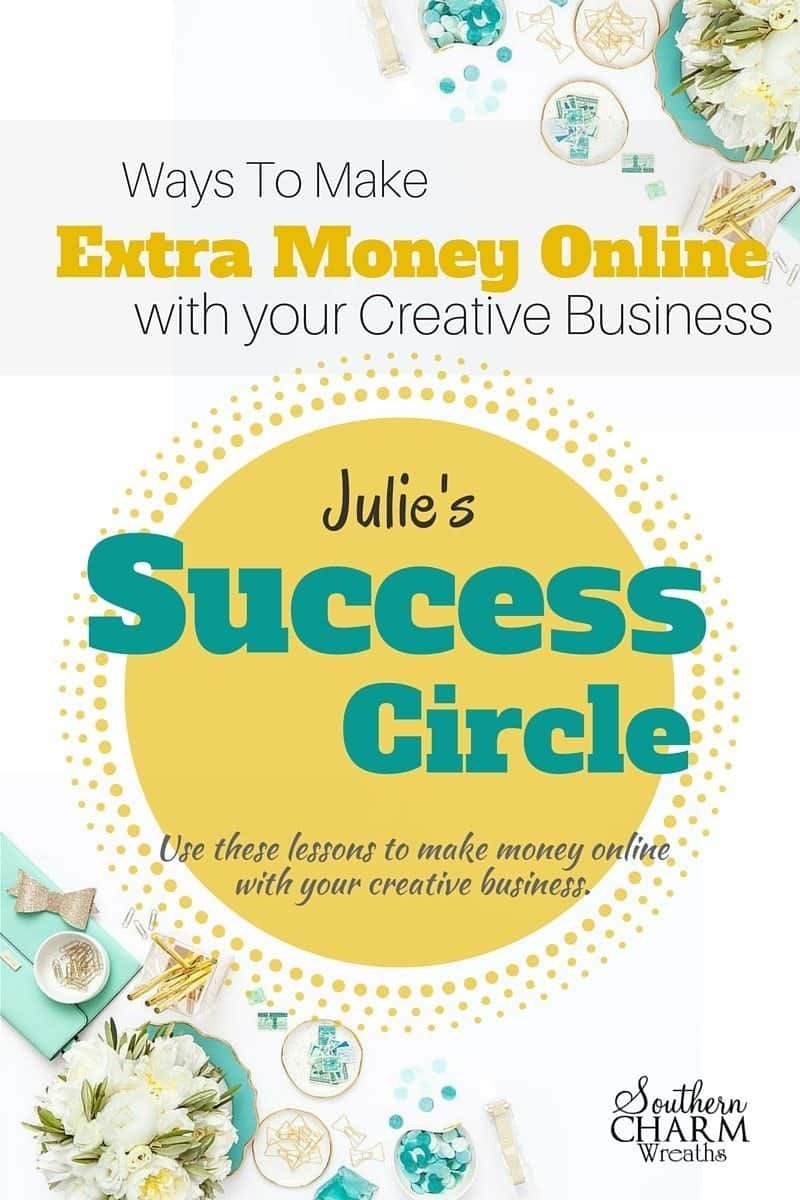 What People Are Saying About Julie's Courses
"Where does she find the time..."
"Julie's Success Circle is not just for new sellers, but for anyone in ecommerce – from Day 1 to Year 15 who is ready to move forward, whether needing "what do I do first? guidance or looking for new ideas and motivation. Many times I have wondered where she finds the time to do all that she does for the group – she is tireless. She has given me so many ideas for new things to not only market my business, but in almost every other facet as well. Somewhere along the way, she even managed to add to my confidence to implement the marketing strategies that were harder for me, and I saw the same thing happen to others. I was excited for the people in the group when I watched them conquer their fears and saw the success in their business! "Thank you" does not seem sufficient enough for what she has done for me. The topics are always centered to move your business forward, but somehow many things that are said and learned end up being great life lessons as well. 5+ Stars – Highly Recommend."
Shellye
"You go ABOVE and BEYOND..."
"IMO you go ABOVE and BEYOND what any customer would ask or expect when purchasing your products!! The wealth of information you offer in soooo many different ways plus inviting us into this very valuable and supportive community far exceeds any purchase I've ever encountered. Yet it isn't surprising...not only are you extremely talented and a wonderful business woman who cares about her customers, you have the HEART of a teacher!! For me, that's all that really matters. Thank you for ALL that you've given...what a real BLESSING you are to so many of us!!."
Laurie Coxe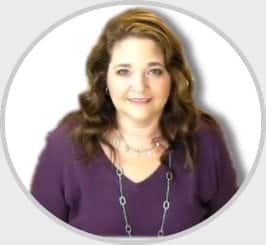 Julie Siomacco
Creator of Success Circle
Membership
Hey there, I'm Julie Siomacco owner of Southern Charm Wreaths where we make beautiful handmade wreaths and teach you how to make and sell them.
Just like me, you have dreams worth achieving. You have the right to wake up everyday empowered doing what you love. I already educate thousands of creative entrepreneurs, like you, through my blog posts, ebooks and ecourses. You see, my passion is to teach you to make money with your creative knowledge and your success is more important that just a sale to me, it is my calling.
Afraid Money Doesn't Make Money!
You have to think of this purchase as a business expense in order to expand, it can be written off.  Before any business purchase, I always ask myself; how many items do I need to sell in order to pay for this course?  Can you sell the amount of items needed to cover the cost of this course? If no, then I know you need this course! If yes, get ready to take your business to the next level.
You CAN do this just LIKE ME!
If you think you can't do this, think again! When I first started my wreath making business, I knew NOTHING about selling online. Honestly, I barely knew how to make a decent wreath! But I spent countless hours researching so that I could learn to market my business. I can help you cut to the chase.
I'll walk you through the steps. You'll watch over my shoulder as I give detailed instructions. You can ask me questions if you don't "get it". If you've seen any of my videos, then you know I explain in detail why I do what I do. Don't be afraid to take a chance on yourself, on your business and on your families income potential!
Courses Are Compact Saving You Time!
I know your time is valuable and so is mine. I promise not to waste your time by keeping to the main topic for that given month. We as a group stay very focused, making the most of our time together.
Take a Break Whenever You Need To!
I promise to cover a lot of information making sure that you get your monies worth. But I also understand that not everyone is in the same place in their business. Some of you are new business owners and some have been struggling for a while. Therefore I plan on covering it all in hopes you get the correct way to set it up and because I don't plan on teaching the topic again, want to make sure ALL questions and answers are covered.
But if you feel that the month's topic is not a good fit for your business yet, you can cancel at anytime and start back up when a topic becomes more relevant at a later time. Just follow my Facebook Page on the new monthly lessons offered for that month.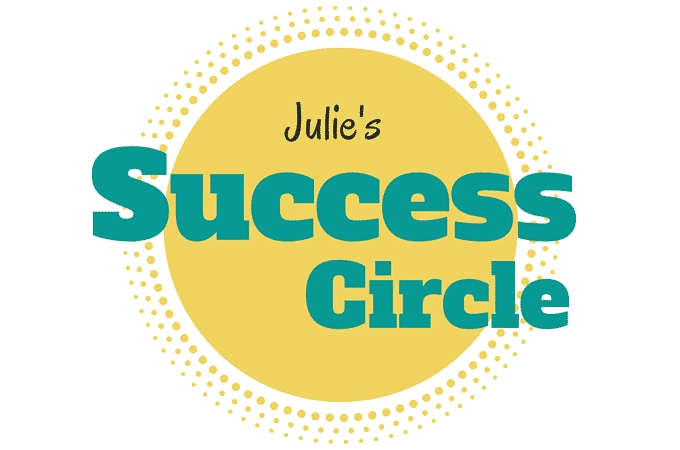 "What's Covered? A Blend of..."
Facebook Business Page Techniques
Pinterest for Business Techniques
Etsy Success Tips
Using Videos in Business Tips
Affiliate Marketing Tips
A community of like-minded entrepreneurs to bounce ideas off of.
Ways to use Blogs to Grow Your Business
Email List Building Help
Instagram for Business Ideas
Digital Product Help
Monthly Training Videos
And more depending on class needs
By clicking the Buy It Now button below, you understand that this is a monthly membership. Your membership will run for 30 consecutive days. You agree that your membership will automatically renew unless a cancellation is made by either logging into your account at southerncharmwreaths.com/my-account or  by contacting us here. If your cancellation is made within 3 business days of your automated billing, a refund will be issued. No refunds will be made after 3 business days of the charge date.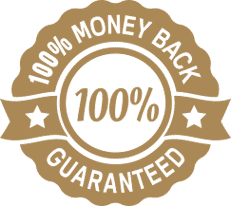 You are fully protected by my 100% Satisfaction-Guarantee. If you don't feel that you have learned anything new and you haven't grown your business reach within 30 days, just let me know and I will send you a prompt refund.
Frequently Asked Questions
P.S.:: I know it can be scary working with technology but its because of technology that we get to cultivate new relationships from people all over the world, we can get better acquainted with our customers from right inside their homes, and absolutely yes, we can make money for our families too. It's because of technology that I've been so successful. You will learn to love technology when you see how quick your business can grow with it. Don't worry, I'm here to help you. You will be watching over my shoulder as I take the steps you need to take. You can review the video as often as you need to even if you cancel your membership.
If you build it, they will come.
While your items are beautiful, they don't speak for themselves. When selling online, you can't just list an item in a shop and wait for the sales to come. You must use keywords, market, and "sell your story" so buyers know and trust you.
Too much competition is bad.
Competition is a great thing because it means that shoppers are buying what you're selling and that's half the battle, producing a product that sells. Don't hide by doing what everyone else is doing. Instead stand out from the crowd and be different than your competition in order to get noticed by buyers.
If my prices are lower then customers will buy.
Absolutely not true. Most shoppers prefer to buy from businesses and not hobbyist. If your prices are too low, shoppers will perceive a low quality product or service. You are an entrepreneur! You are creating to make money and you might as well get paid TOP DOLLAR for your valuable time. The trick is finding your target audience online, those willing to pay what you're worth, and then grow your engagement and sell there.
You have to pay to get noticed on Social Media.
While paying can help boost your presence on social media, you do not have to pay to get noticed. What you must do is create consistent engaging content, constantly interact with your followers and let your followers get to know the real YOU.
If I give away my trade secrets, I will lose business.
Not true. People who want to learn to make your product would never buy your product.  Think of it like this, there will always be people who mow their grass and there will always be people who pay someone to mow their grass.  So why not make money from the best of both worlds?
Months beginning with "J" = low sales (Jan., Jun., Jul.)
Nope. You just need to know how to market and learn what your audience is buying during those months.