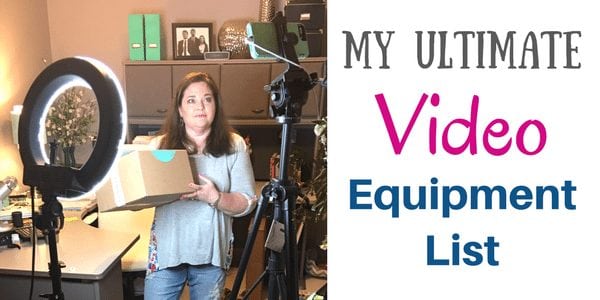 Video is where it's at and it's here to stay. If you intend to grow your creative business, you need to be incorporating video some way some fashion.  Purchasing gear can be confusing and believe me, I've wasted a lot of money on buying the wrong thing or trying to save money and buying poor quality in order to save money.  I've received many questions on what I use for my videos, my trainings, lighting, electrical, etc. So, I've compiled this list of my favorite equipment.
Just click the images to learn more about each one.
This post contains some affiliate links for your crafting convenience. Click here to read my full disclosure policy.