Instagram Shoppable Posts
What are Shoppable Posts?
Instagram now lets you tag your images with a link back to your Facebook shop so your IG followers can purchase from you. This is brilliant and right now…no fees, unlike Etsy who charges a fee for every sale made.  More information on Shoppable Posts and How do they work here –https://business.instagram.com/a/shopping-on-instagram 
In order to set it up, you need a Facebook Shop on your Facebook Page.  Watch this video below on how to add the Shop category to your page. You can either choose to checkout on your own website or have the sale process through Facebook, which will then go to your Paypal account. My sales run through my website for easy record keeping.
Once you have your Facebook shop up and items added, it will take a few hours for Facebook to approve your items.
Then after that, you'll need a Business Instagram Account – How to Setup Your Biz Account on Instagram–https://business.instagram.com/getting-started 
You'll need to link your IG account to your Facebook Page. To do that, click the gear icon on the top right…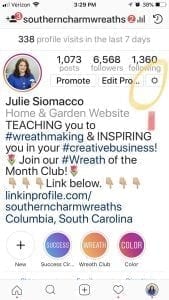 and scroll down and click linked accounts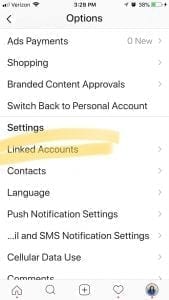 and click on Facebook and choose your Page.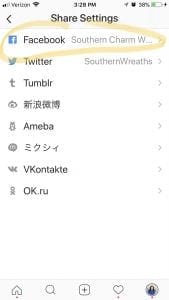 If it's done correctly, you should see the shopping tab in the settings.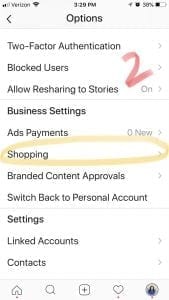 Then you'll see the option to tag your products when you use the tagging feature on your IG account.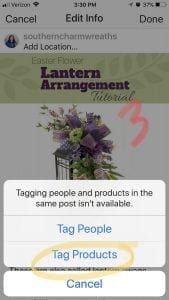 Here are more resources to help you:
– How to Set Up Your Facebook – https://www.facebook.com/business/help/912190892201033 
– Rules – https://www.facebook.com/policies/commerce 
– How to Enable Product Tagging –https://www.facebook.com/business/help/1108695469241257 
– How to Get Approved – https://help.instagram.com/1627591223954487?helpref=faq_content