Writing Copy for Facebook Posts
Understand more about writing good sales copy by watching this training first. Then below I talk about sales copy and Facebook posts.
There are two kinds of Facebook posts for your business page:
One type of post to build engagement and another type of post to get your followers to take action with you. This could be an email opt in, to buy from your shop, etc.
You need both. You need engagement on your page so that followers have a better chance of seeing your take action posts.
Engagement Post Example: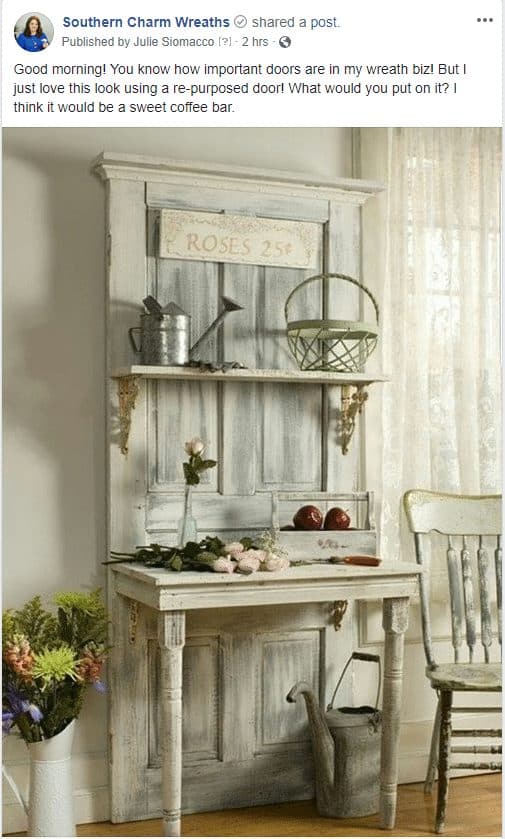 Action Taking Post Example:
Do not try to sell on Facebook. Instead try to divert followers off of Facebook to either an email list, sales page or Etsy listing.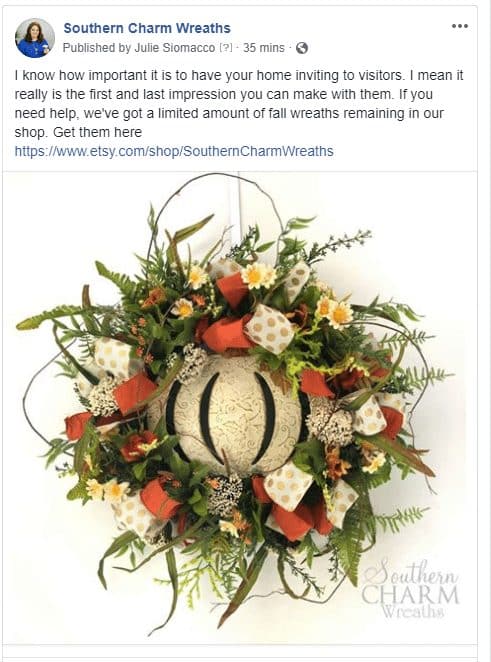 But in the video, I show you how I used a Facebook post to get to know my audience a little bit better so that I can try to tap into their emotions and feelings of why they like to hang wreaths on their doors. I can then use what they tell me and turn it around and use it on sales copy. For example, the answers in the post below, helped me to write the copy in the wreath picture post above.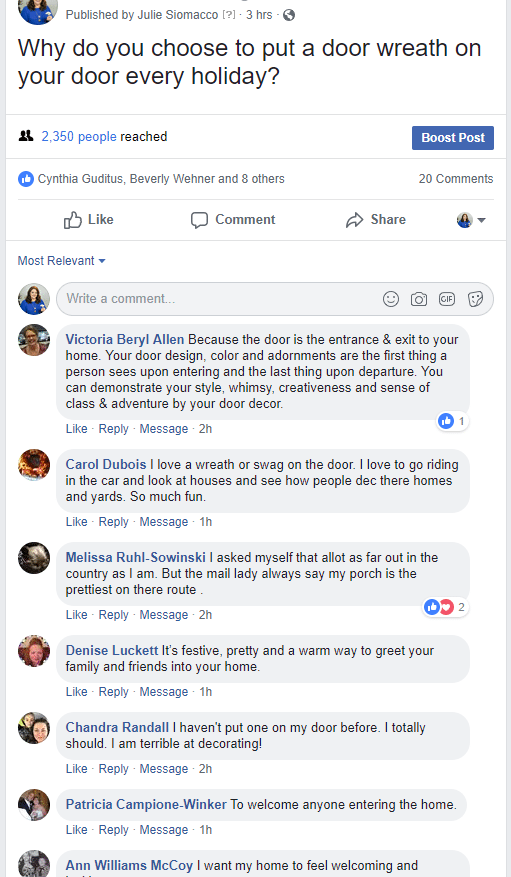 You can use a scarcity factor too in your post. For example, sale ends today, only 1 remaining, don't wait, limited time, etc.  When people feel like they are running out of time, they act faster.
Also FOMO is a selling technique. If people have the fear of missing out on something, they are quicker to take action.