Cookie Dough Cupcakes Recipe
Fudgy, chocolaty, doughy and oh so delicious these cookie dough cupcakes are going to become your go-to recipe this season.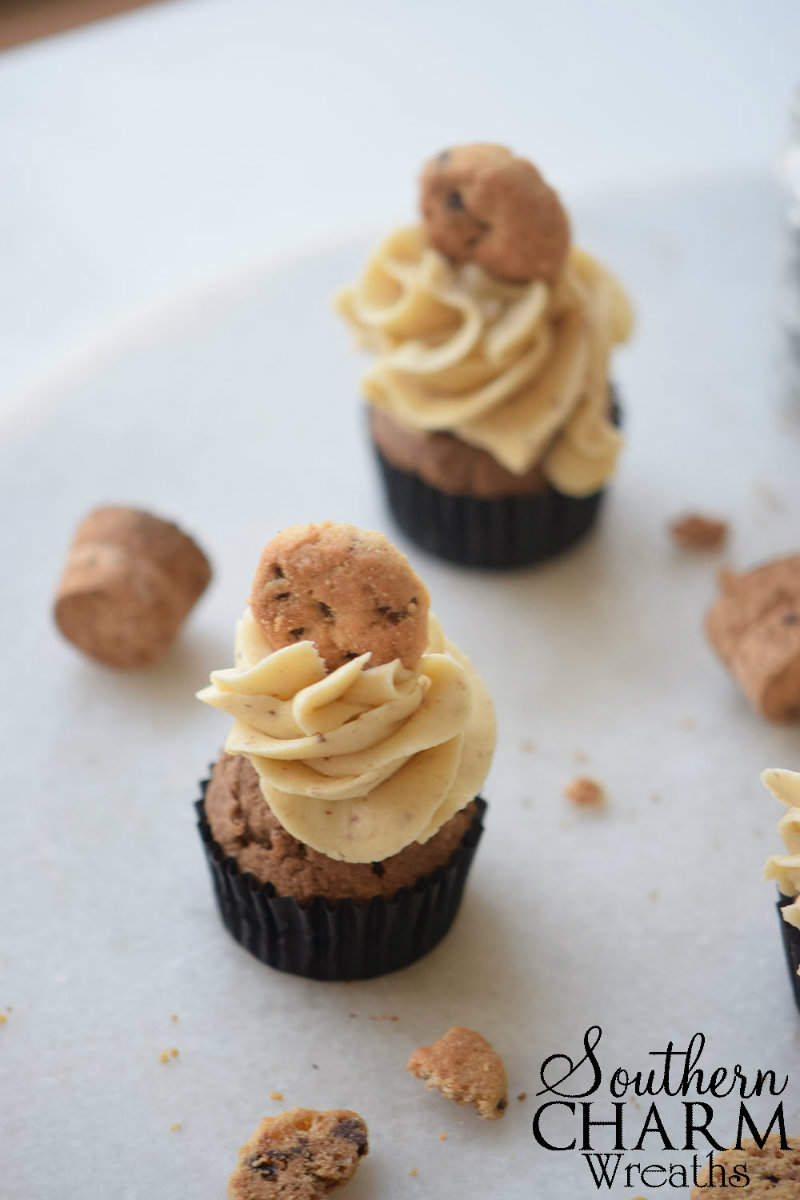 When it comes to desserts I have only one thing in mind, make them as delicious as possible. However, I usually find myself debating between making cookies or cupcakes. I mean both of them are just as delicious, and most of the times they are just as favorites by the crowd. So what a girl can do when she's craving both of them? Well, easy answer, she makes cookie dough cupcakes.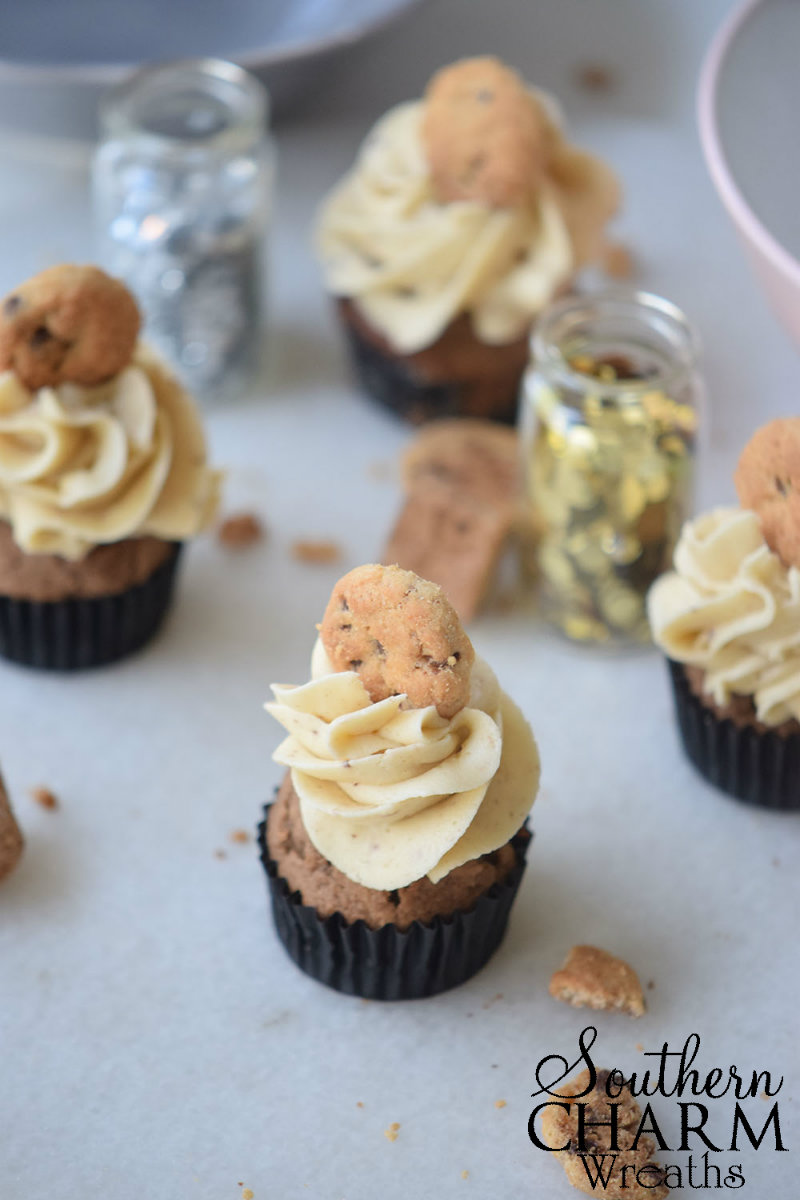 These cupcakes are a match made in heaven. They are jam packed with all the delicious things we love about cupcakes, like the fluffy frosting and the cupcake base that's perfectly sweet, and all the delicious things we love about cookies (ahem, about cookie dough) like little chocolate chips and buttery flavor.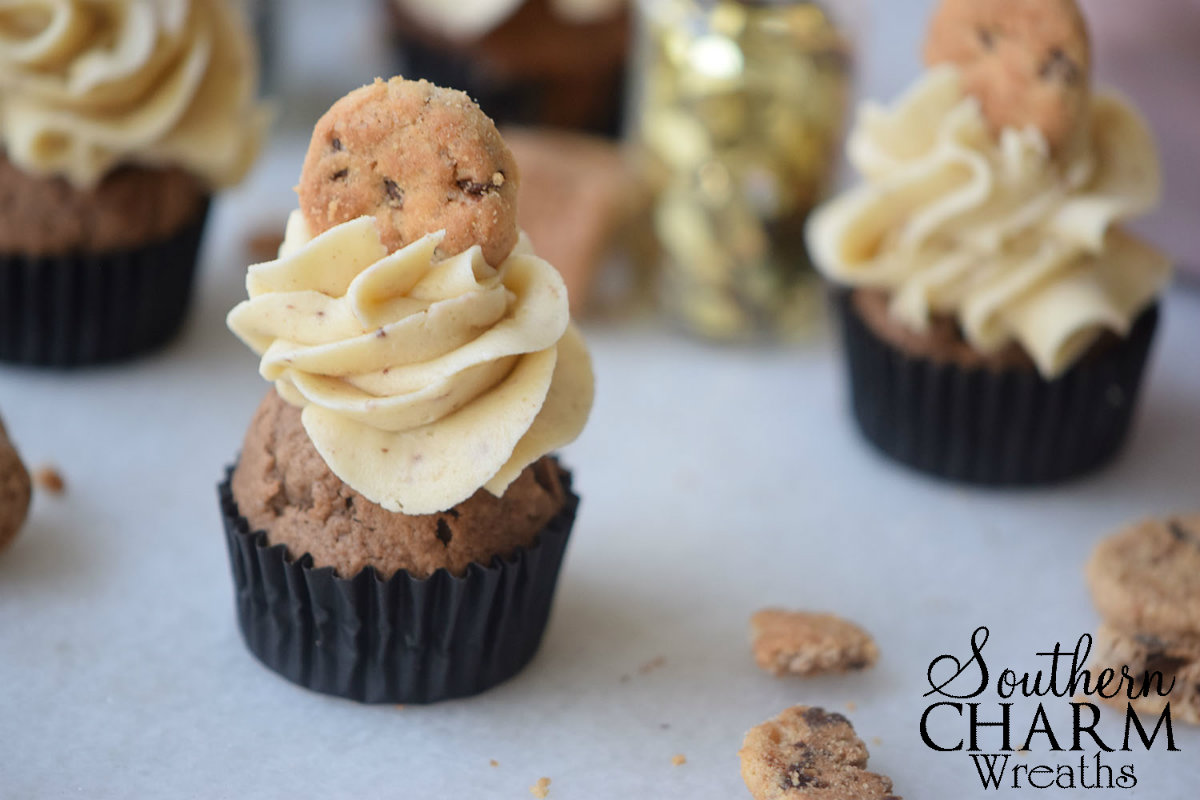 For me, the reason why this is so mind blowing good is because we are using real cookie dough for the frosting. I know I know I went a little bit overboard on this but trust me it makes such a difference and it's so delicious that it would be a shame not to do it. The only thing worth noting is that instead of using chocolate chips we are using chocolate shavings, the main reason being that piping chocolate chips out of your piping tip is impossible.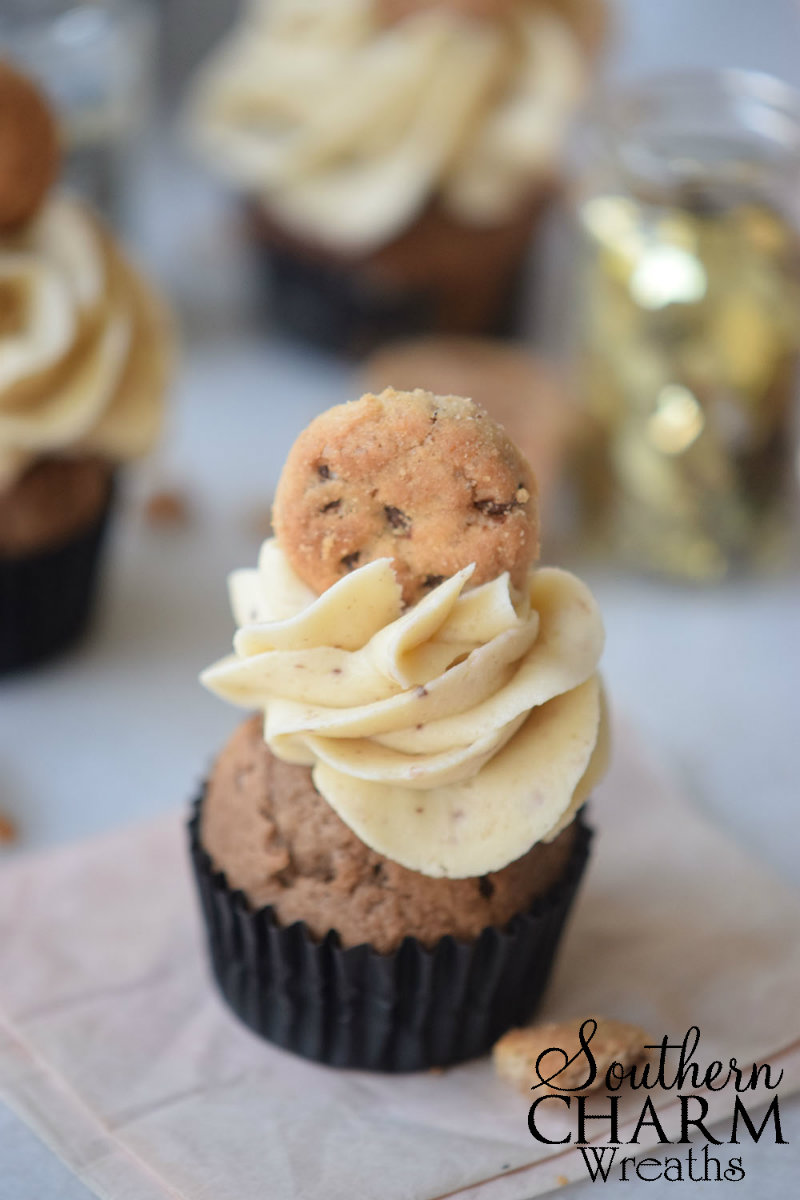 For the cupcake, I added a couple of cookie crumbs here and there just to make everything taste a bit more cookie like and then I topped all of them with a mini chocolate chip cookie just for the sake of adding even more chocolate chip cookie magic.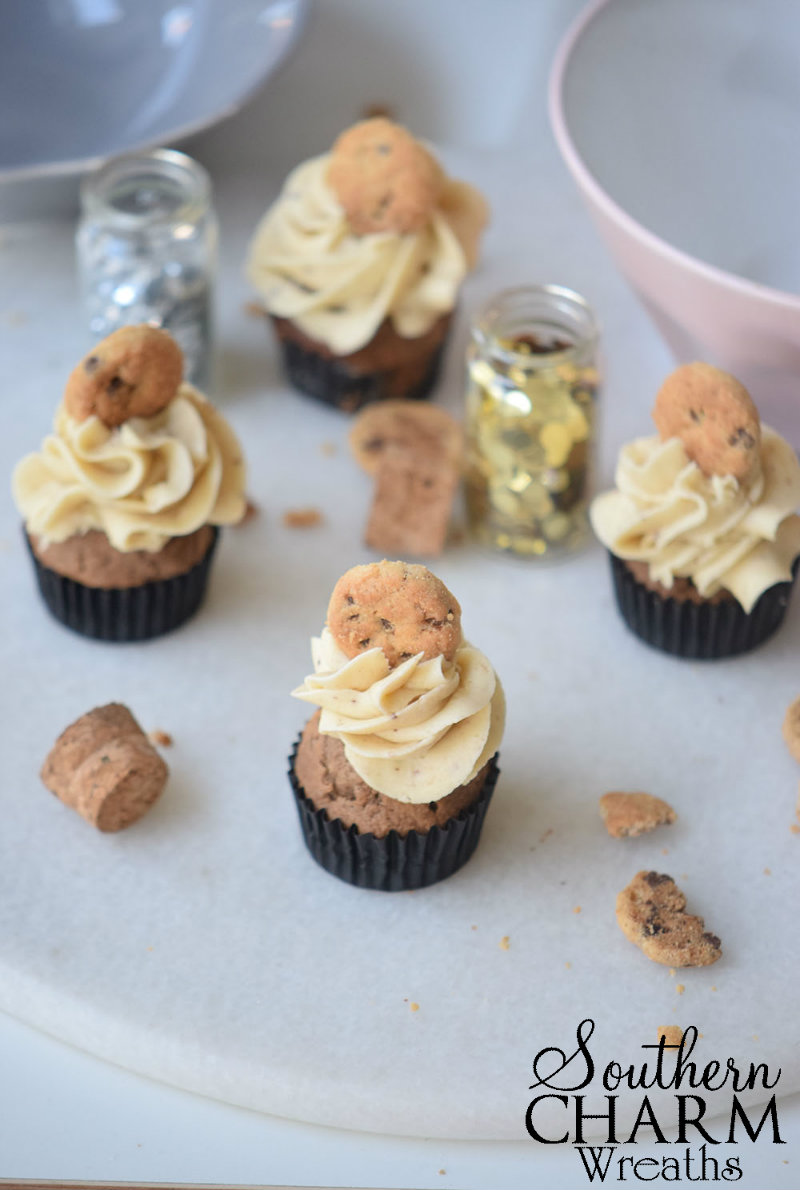 Oh and these are bite sized, so that makes them party ready and perfectly shareable, and honestly it makes it super possible to say "oh I just ate 5 cupcakes".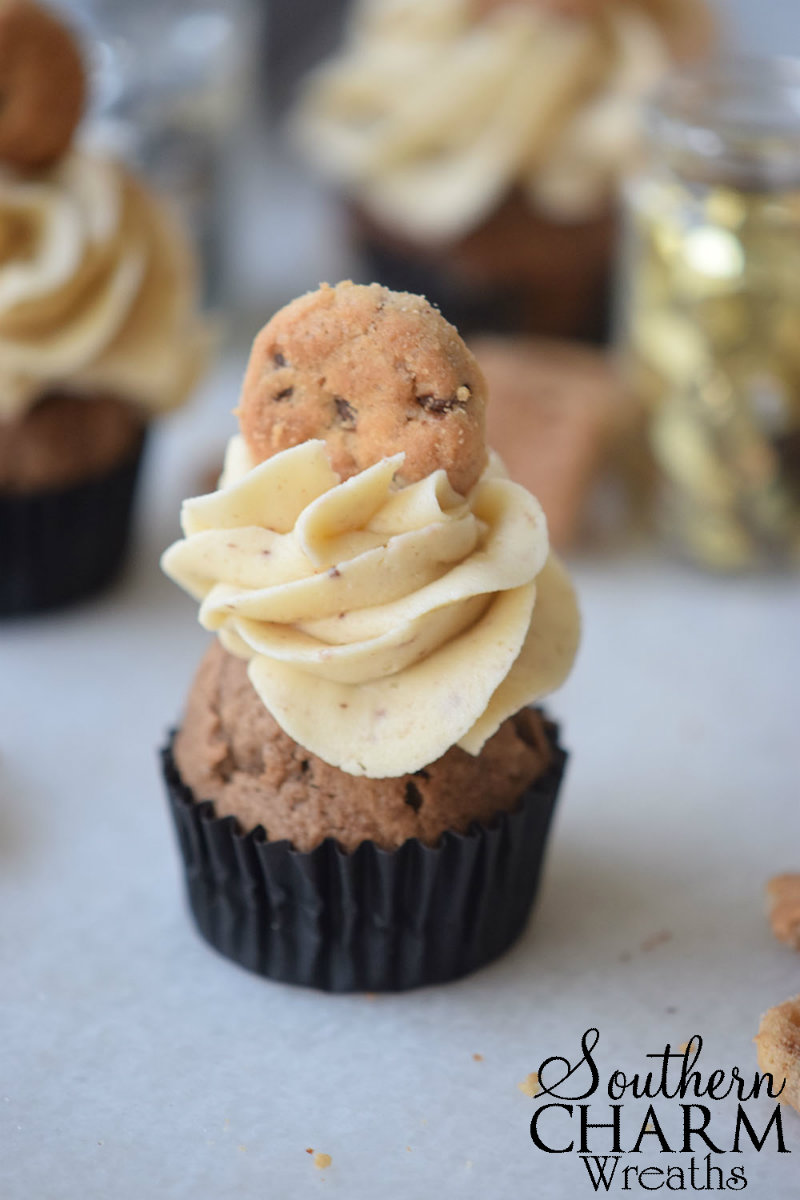 Cookie Dough Cupcakes
Ingredients
1 Tsp baking powder
⅓ Cup butter
1 Cup flour
½ Cup sugar
⅛ Cup crushed cookies
2 Eggs
½ Cup milk
1 Tsp vanilla
Bite size chocolate chip cookies
For the frosting
⅔ Cup butter, cold
2 ⅛ Cups powdered sugar
1 Tsp vanilla extract
4 Tbsps flour
3 Tbsps butter
2 Tbsps sugar
3 Tbsps chocolate shavings
Directions
Preheat oven to 350F and line a mini cupcake pan.
In a mixing bowl, mix the flour, sugar, baking powder, and crushed cookies.
Add the butter and mix for 2 minutes.
While mixing, add the eggs one at a time.
Stir in the milk and vanilla extract.
Scoop the batter into the cupcake liners and take to the oven for 10 minutes or until done, then remove from the oven and let them cool down for 15 minutes.
While waiting, whip up the frosting, in a bowl whip the cold butter for 30 seconds.
Add the vanilla and half the powdered sugar and mix for 1 more minute.
Add the remaining powdered sugar and mix until light and fluffy.
In a different bowl mix the butter and sugar, then add the flour while mixing.
Incorporate the chocolate shavings and transfer the cookie dough to the frosting and mix everything together.
Take to a piping bag and decorate the cupcakes.
Top each cupcake with a bite-size chocolate chip cookie.
Serve and enjoy.
Comment below and tell me how you liked this Cookie Dough Cupcake Recipe. What special occasion are you making cupcakes for?
If you liked this post, you might also like:
Southern Buttery Pound Cake Recipe