How to Make Faux Sugared Fruit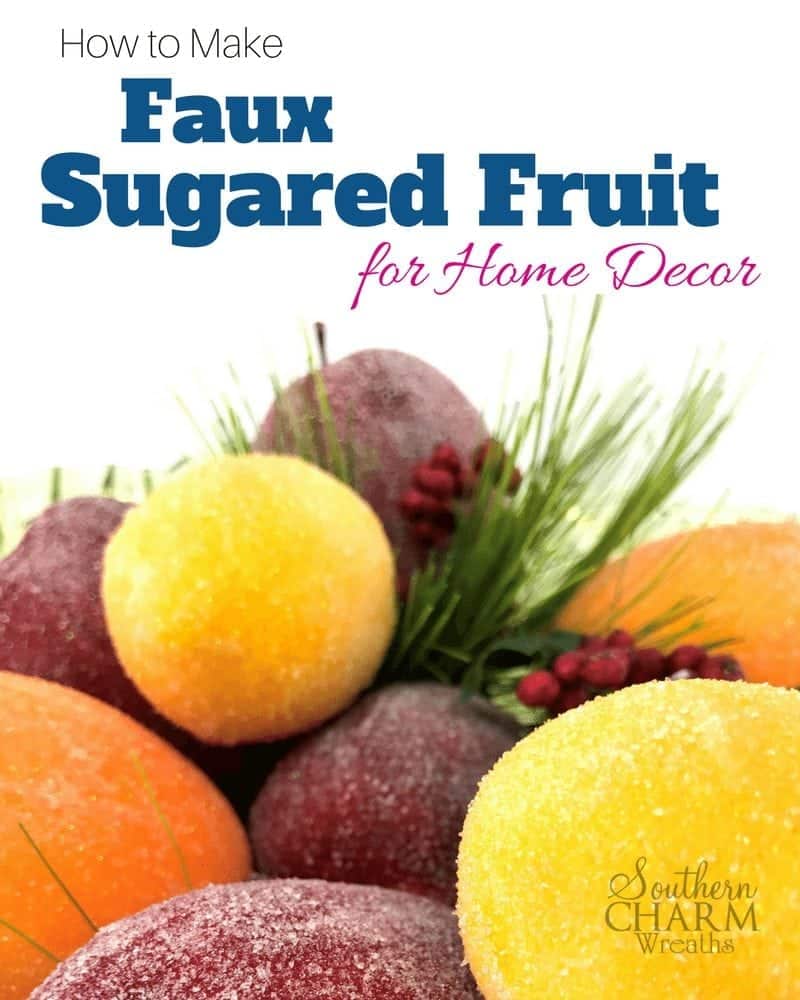 I am so excited about today's video – How to Make Faux Sugared Fruit! No, we're not going to eat them. 🙂 These are beautiful sugary artificial fruits for your home decor. This post contains some affiliate links for your convenience. Click here to read my full disclosure policy.
How to Make Faux Sugared Fruit for Home Decor
In today's video, we're making Faux Sugared Fruit! These sugared fruits are great in a bowl on your table as well as on a swag or wreath. As a matter of fact, I used these in my Williamsburg wreath which I just taught in my Wreath Making of the Month club! You can find these in many stores but they can get pricey, so why not make your own to get exactly what you want? Here's how to make your Faux Sugared Fruit for Home Decor:
Supplies needed
[Tweet "How to Make Faux Sugared Fruit for Home Decor"]
How to Make Faux Sugared Fruit for Home Decor:
I used Styrofoam as a prop to hold the fruit while I work on them. Make holes in the Styrofoam with your awl just large enough for a wooden floral pick to fit and it will be ready for your fruit when they are ready to dry.
Choose which fruit you want to do first and use your awl to pierce a hole in the bottom. Put a wooden floral pick in the hole. Tip: If you will be using this in a wreath, you can go ahead and put hot glue in the hole first and then place the floral pick in.
Using a sponge brush, put a thin layer of Mod Podge on your fruit. I prefer to work in sections. It will look white but will dry clear I promise! Tip: I find it easiest to pour out some of the Mod Podge onto a paper plate versus dipping my brush into the jar. This way you will also be sure not to transfer any of the powder or glitter into the Mod Podge bottle.
Next, sprinkle the Ultra Thick Embossing Powder over the Mod Podge and shake off any excess.
Sprinkle the Ultra Fine Glitter over the powder to give it a little extra shimmer.
Place the fruit in the Styrofoam to dry. I let it dry overnight. Tip: If you would like to add another layer of glitter, you can do this as soon as it is dry to the touch (Mod Podge will be clear).
Once fruit is completely dry (next day), spray with the Krylon UV-Resistant Sealant Gloss, being careful to follow the instructions and not spray too close to the fruit. Let dry. Apply a second coat and let dry.
Aren't they lovely and don't they look good enough to eat!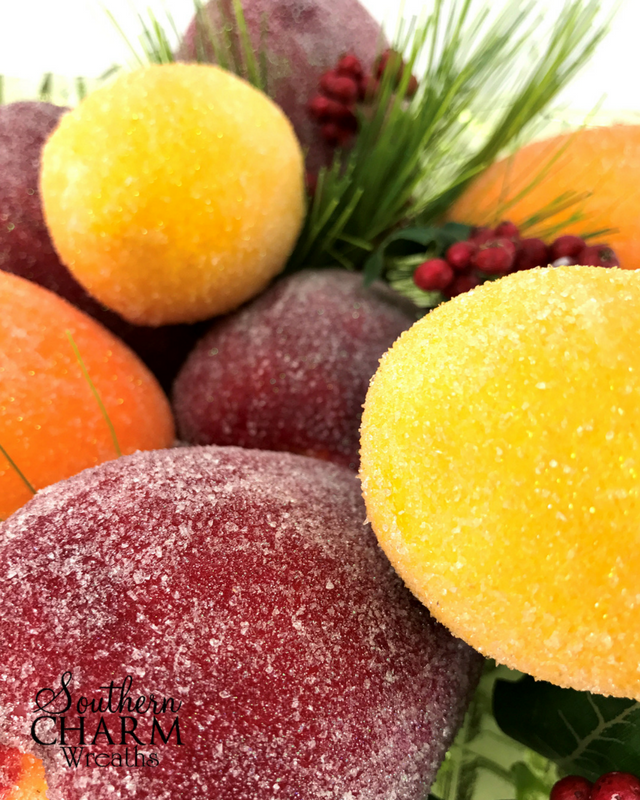 You can also see how pretty they are when used in a wreath like this Williamsburg Wreath.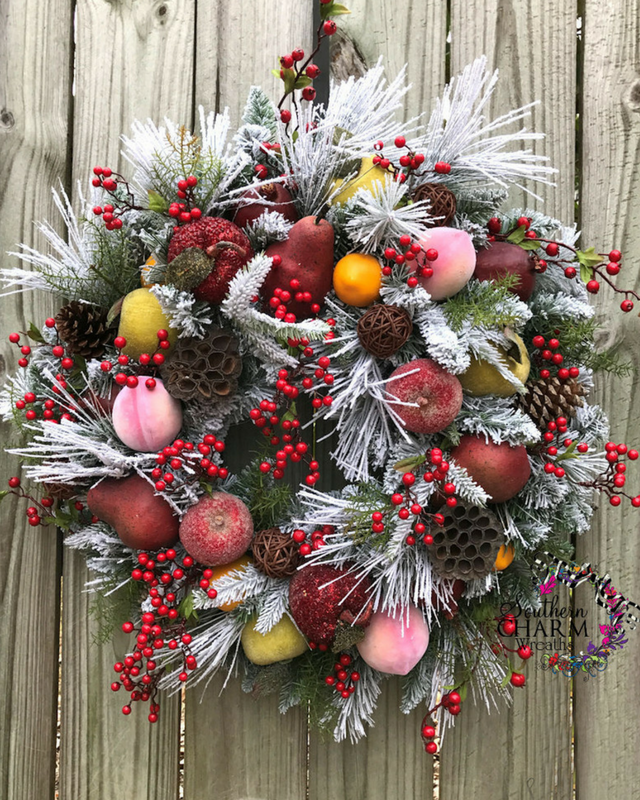 That's all there is to it! Now let's check out the video….
What else would look good sugared besides the fruit? Post your ideas in the comments!
In the video I mentioned my new Wreath Making of the Month club. Remember, if you join the month of December and use the coupon code WREATHLOVE you will get $8 off your subscription! For more information about the club and to subscribe, click here.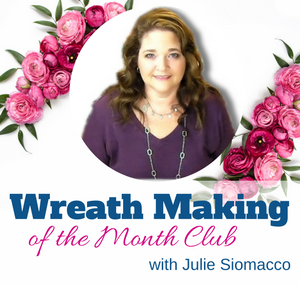 Join my mailing list and/or follow me on Facebook where I'm LIVE most Thursdays if you want to join in on the conversation  www.facebook.com/southerncharmwreaths.
Happy Wreathing,
Julie

If you enjoyed this post, you might also like:
Christmas Gift Wrapping with Silk Flower Scraps
How to Make Christmas Window Sill Swags
Top 10 Gift Ideas for Crafters and Creators
Save
Save