How to Make a Christmas Tree Topper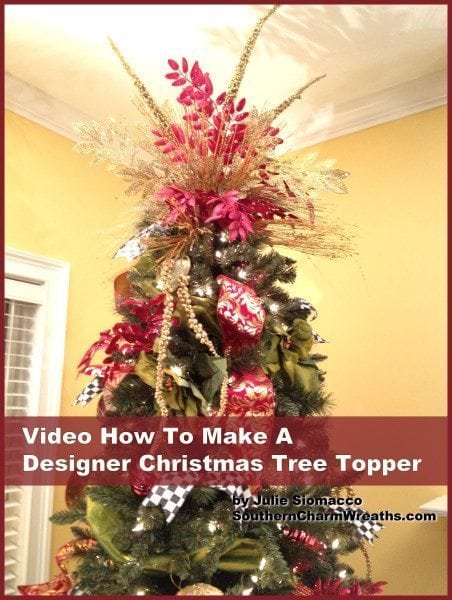 This is such a busy and hectic time of the year with all of the decorating, shopping and working to do; however, all the extra effort is worth it when you see your children's eyes light up when they see the Christmas tree or when your home transforms into this warm and magical place to receive family and guests for the holidays. To help you out, I created a short video I want to share with you on how I make my tree toppers for my Christmas Trees.
I like to use an odd number of picks. I also like it better when I bend the tree topper down towards the tree to help your eye flow continuously up the tree. If you don't have a lot of room due to ceiling height, move the tree topper down into the tree more and use longer picks on the base.
When packing up my tree at the end of Christmas season, I cut off the zip ties and store the picks flat.
So what type of tree topper do you put on your tree?
I hope this video was helpful to you, please let me know what you think by leaving me a comment below.
Merry Christmas
Julie 🙂