How To Make A Wreath Craft Show Display or Storage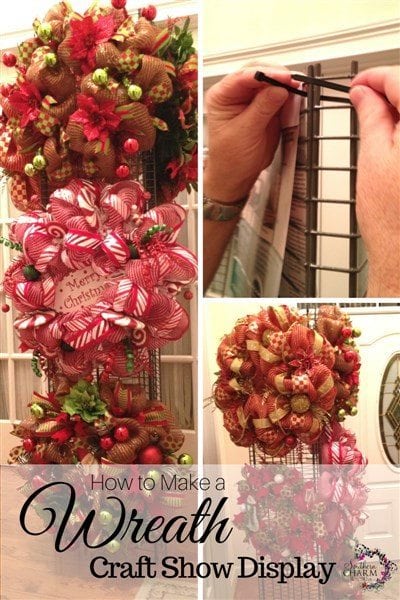 How to make a wreath craft show display is also a great way to store your wreaths. If you are a fellow wreath maker like me, then I know you crave more storage, crafting space and smarter storage solutions. I want to share with you my idea for storing my wreaths until I sell them. It's so easy and no tools are required! This display would also be perfect for displaying your wreaths in craft shows; you can easily disassemble and reassemble as needed because this requires no tools. This took me 15 minutes to construct and cost less than $50. I use four of these in my home which helps, I really need to make more and use only during the busy fall and Christmas seasons.
[Tweet "How to make a wreath storage/craft show display."]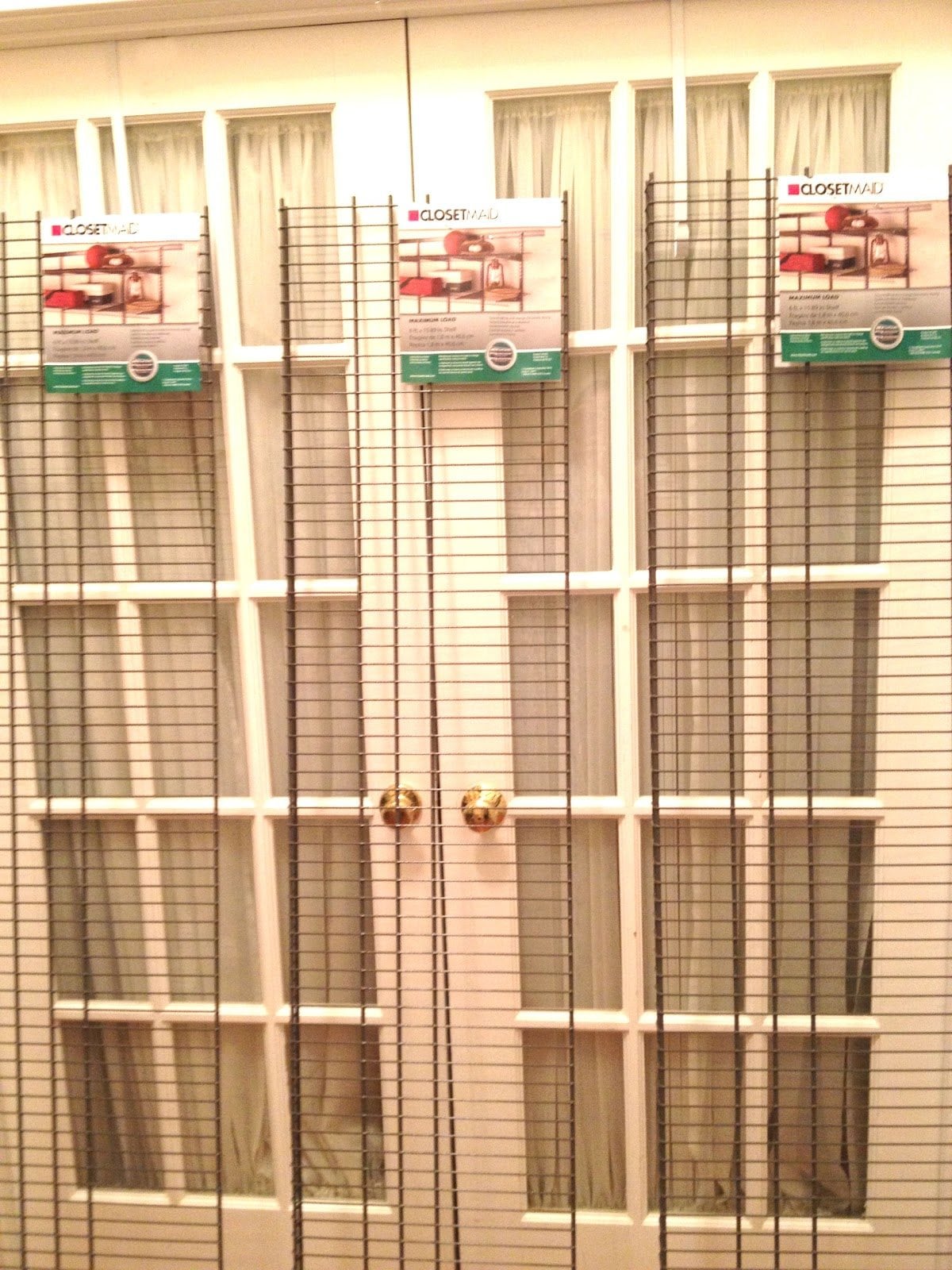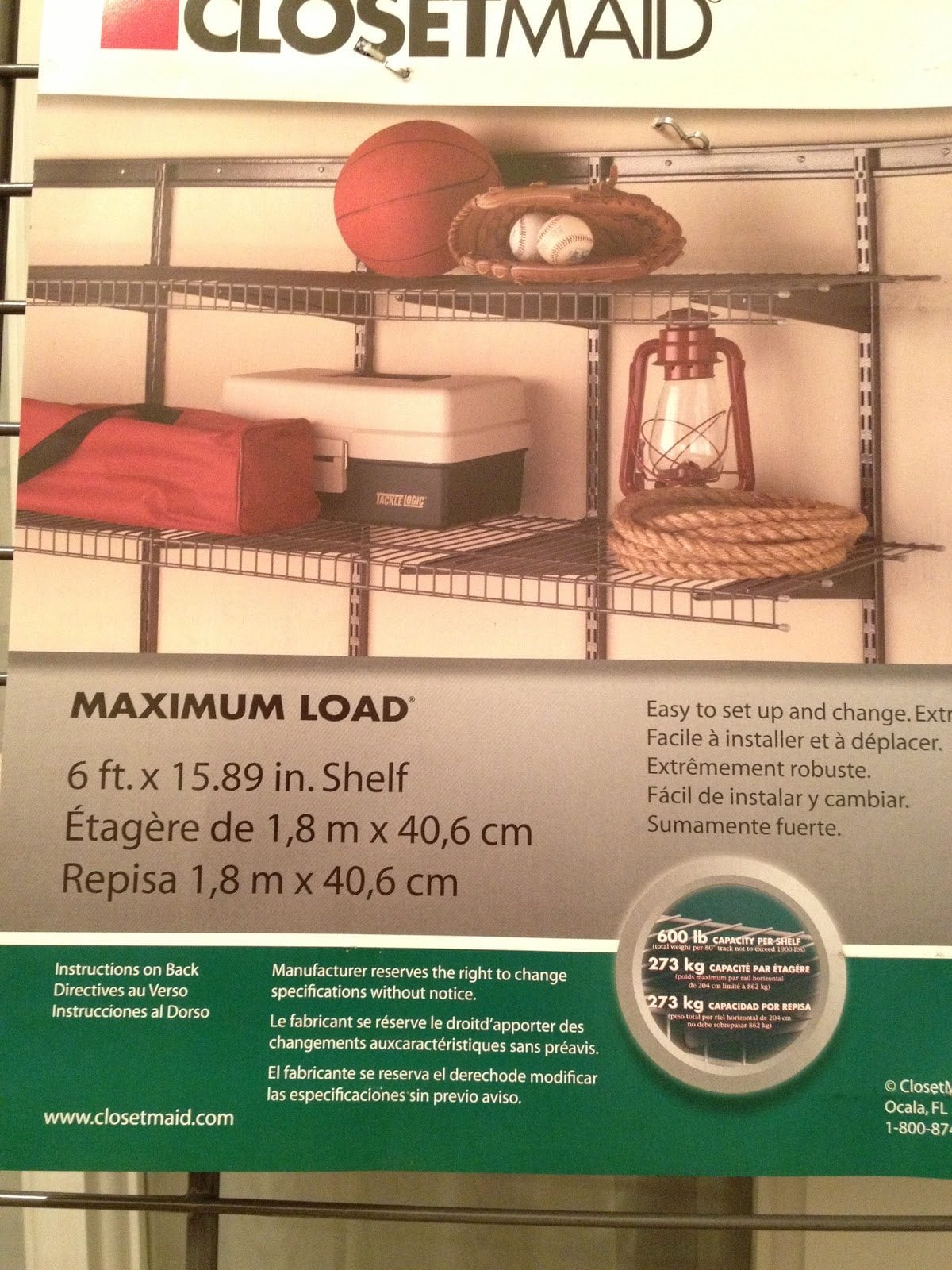 15 Heavy Duty Cable Ties

(I used TwistTail 14.5″)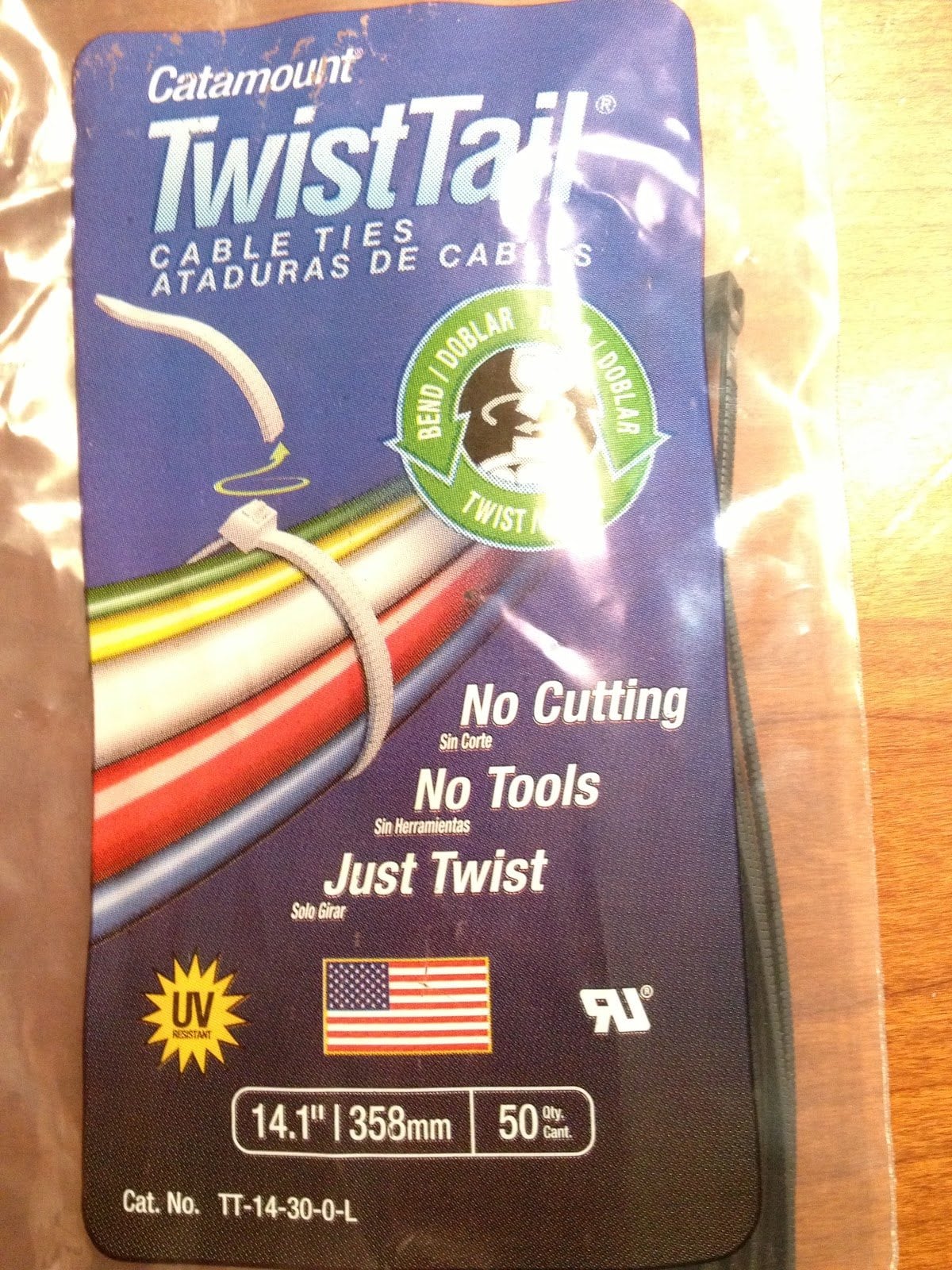 9-12 "S" Hooks (31 cents ea)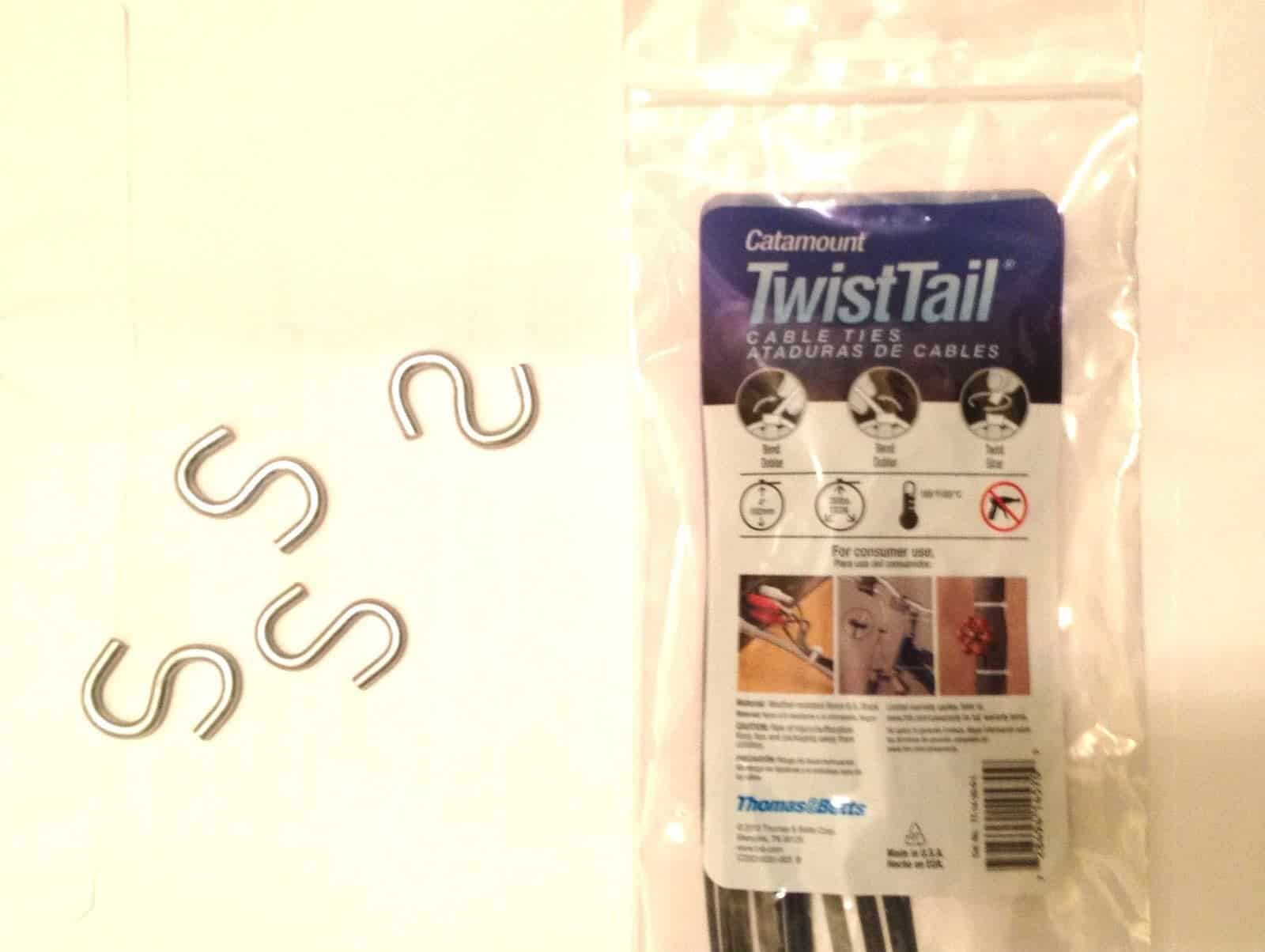 Assemble The Base
Line up two of the shelves vertically side by side and use cable ties to secure tightly in 5 places. I secured 1 on the top, 1 in the middle, 1 on the bottom, and then in between those areas for a total of 5 ties.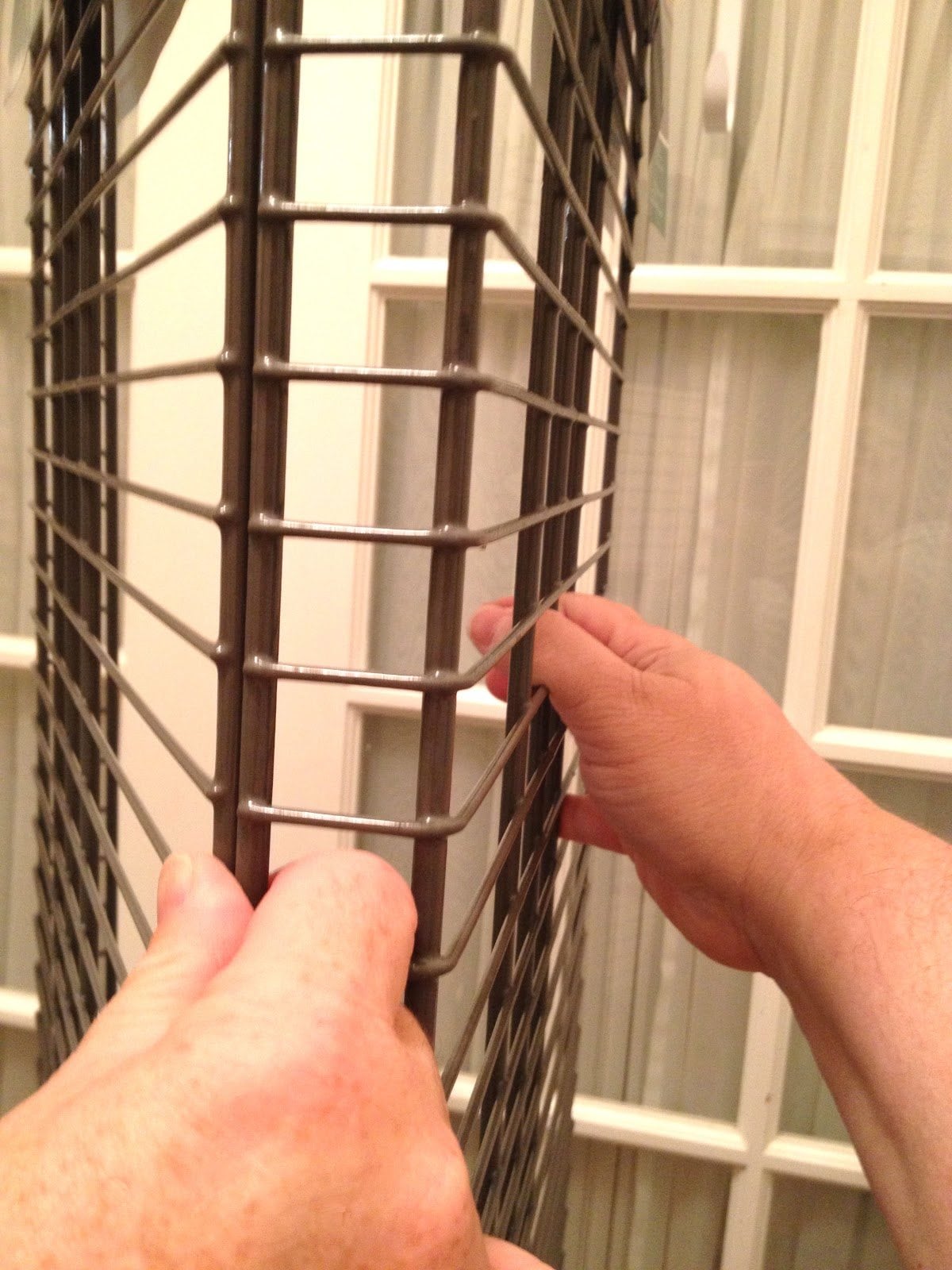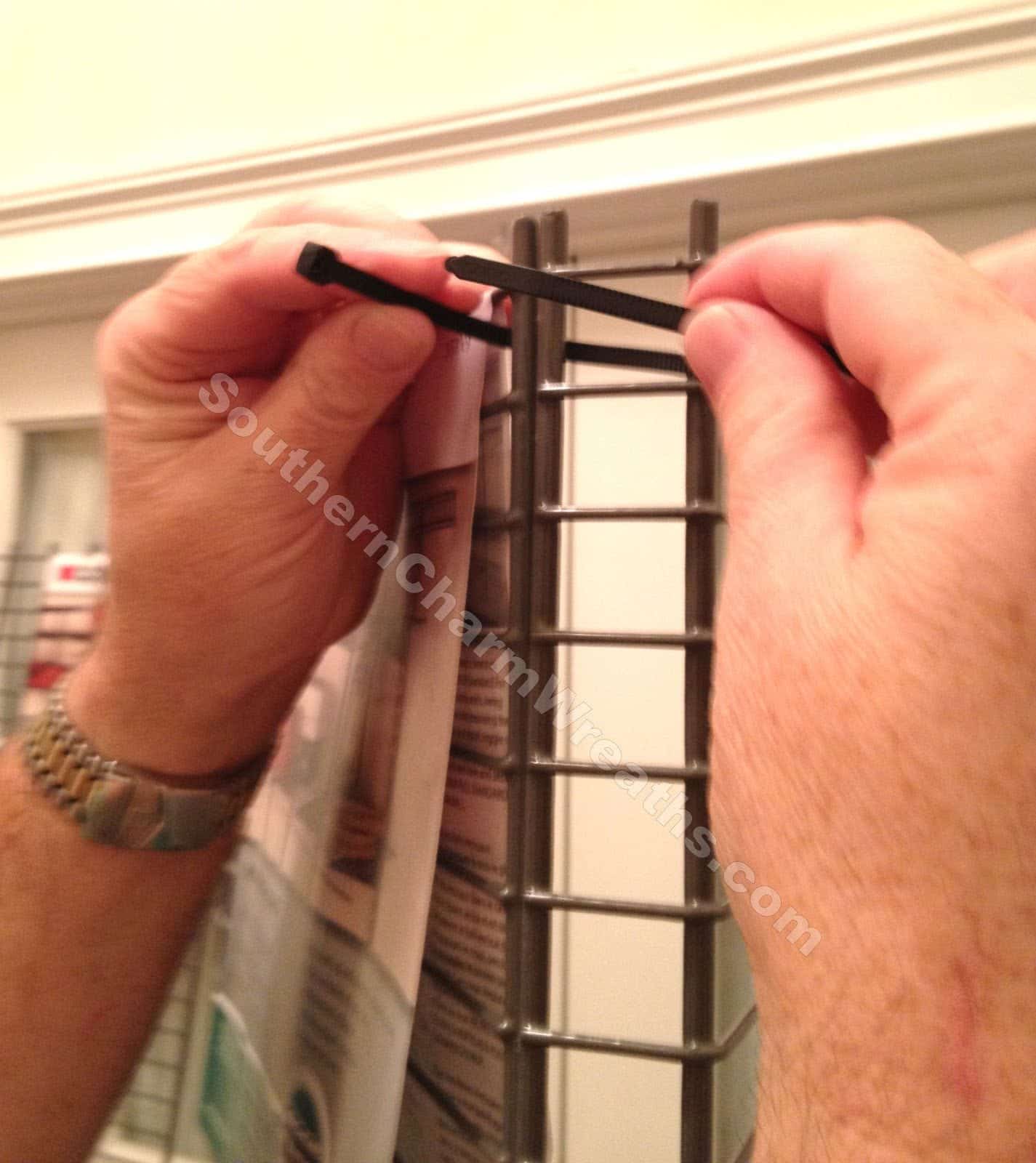 Side one should look like this.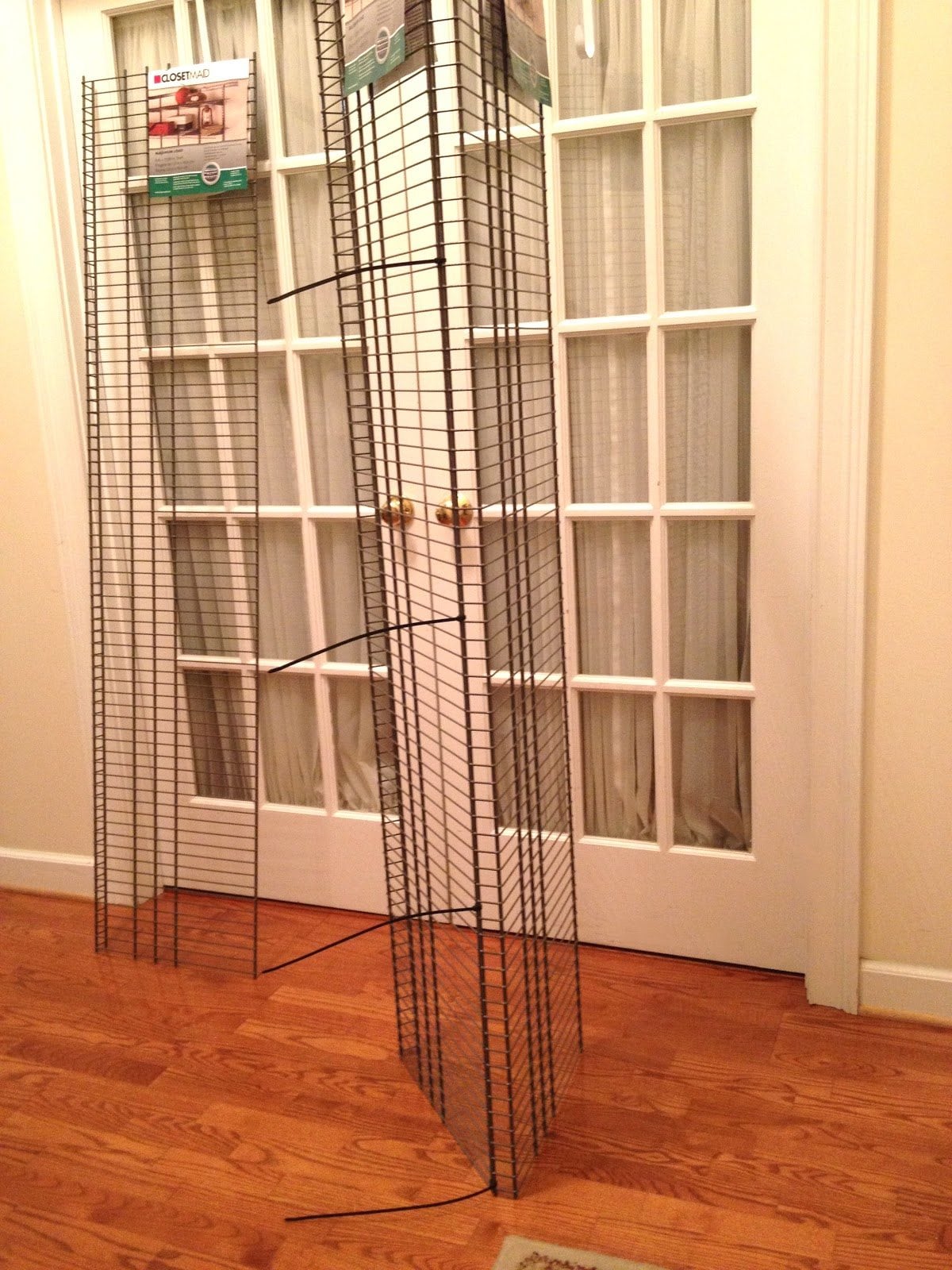 Now attach the third shelf to the two just connected, again secure in 5 places using cable ties. Note: I attached the cable ties in the same areas all the way around. Your display should now look like this.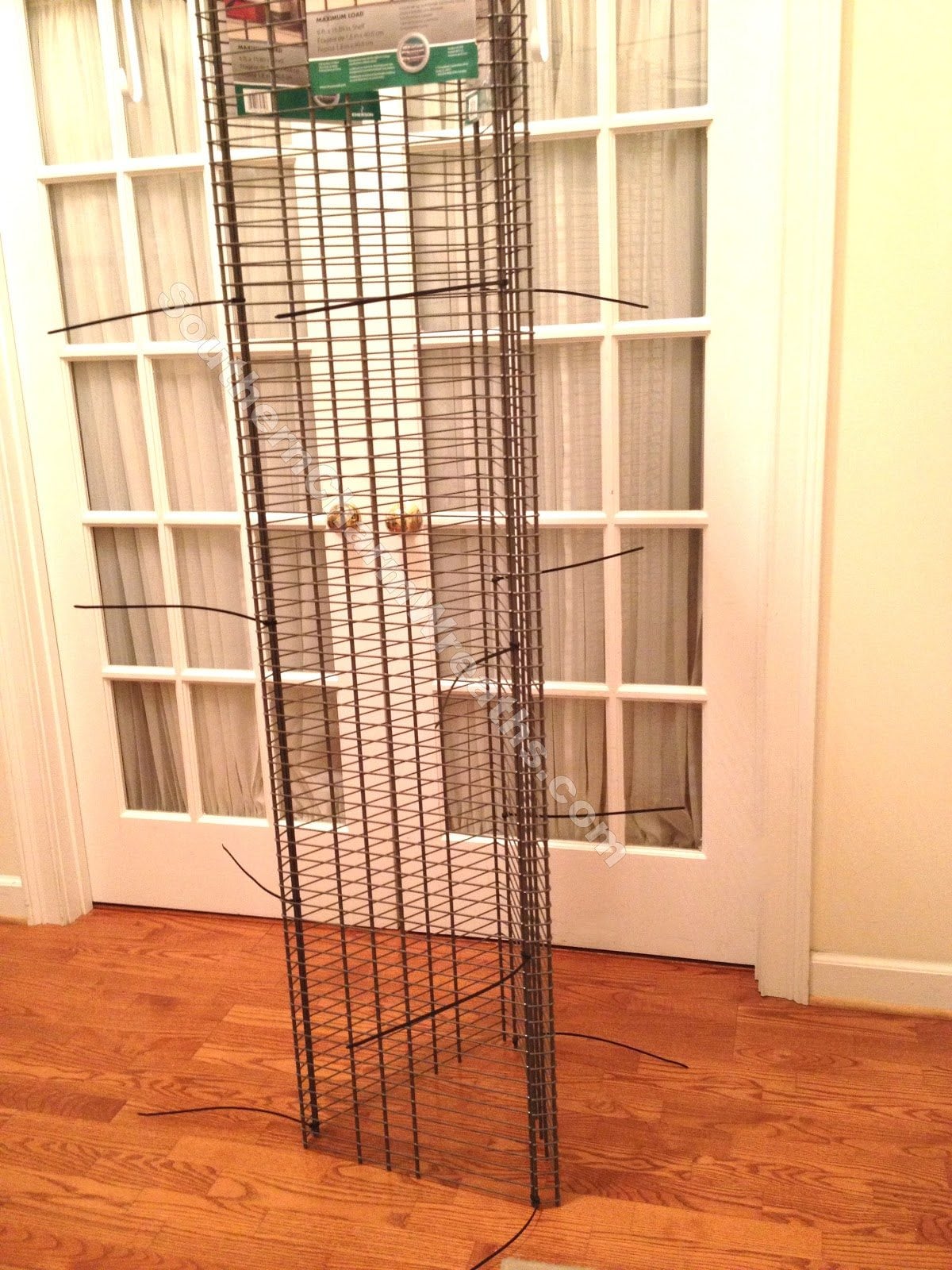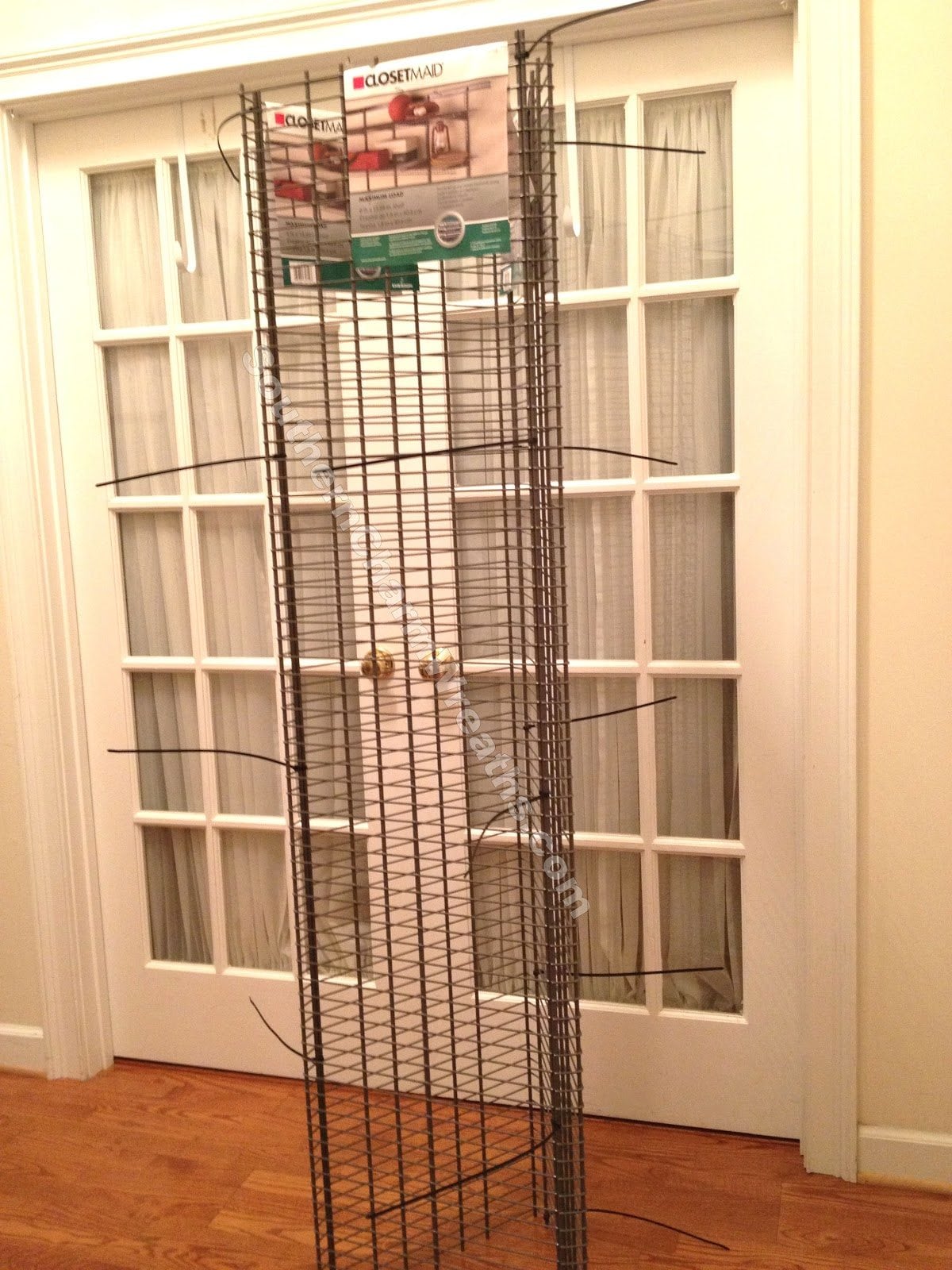 Now twist off the excess cable ties.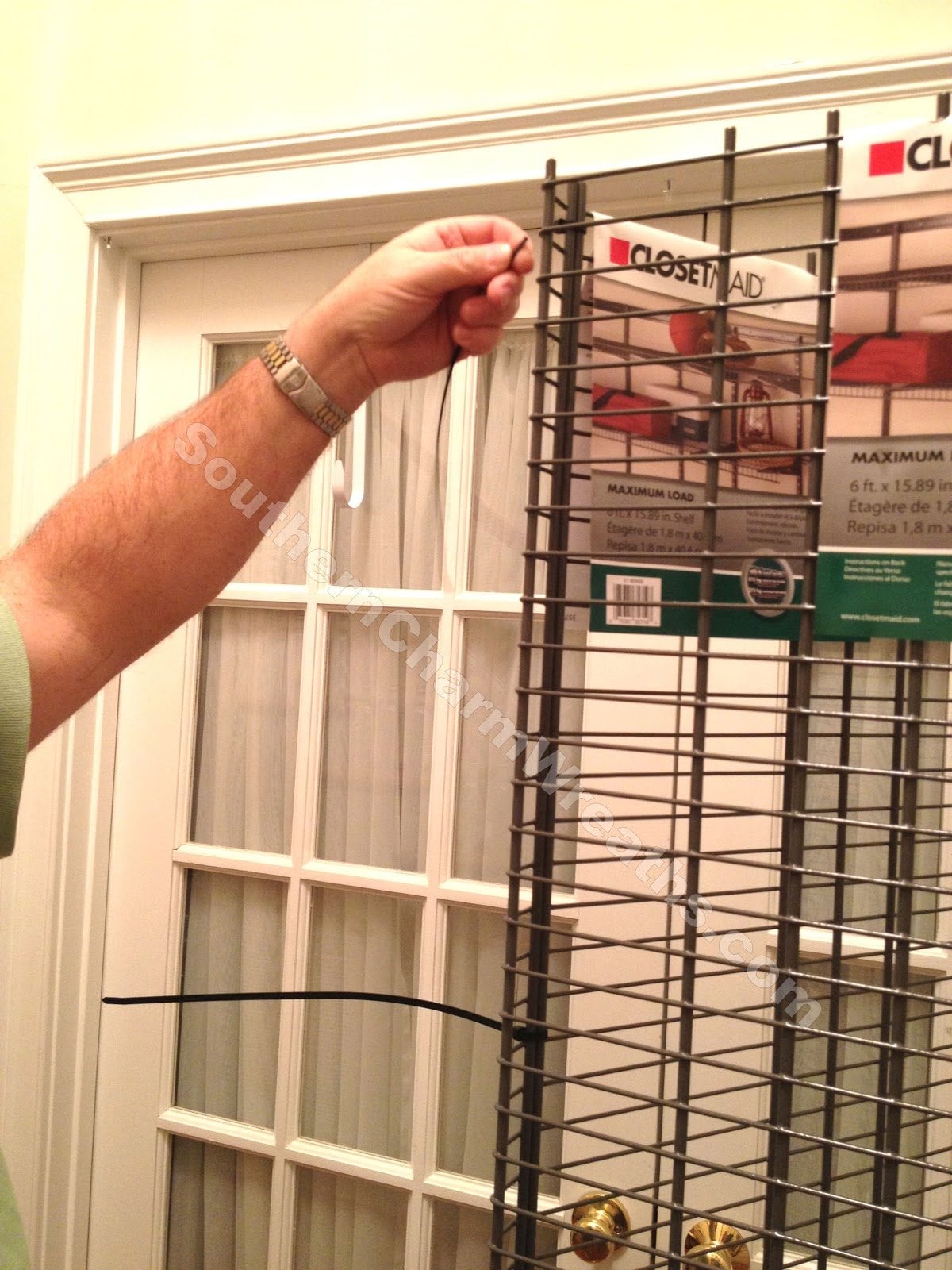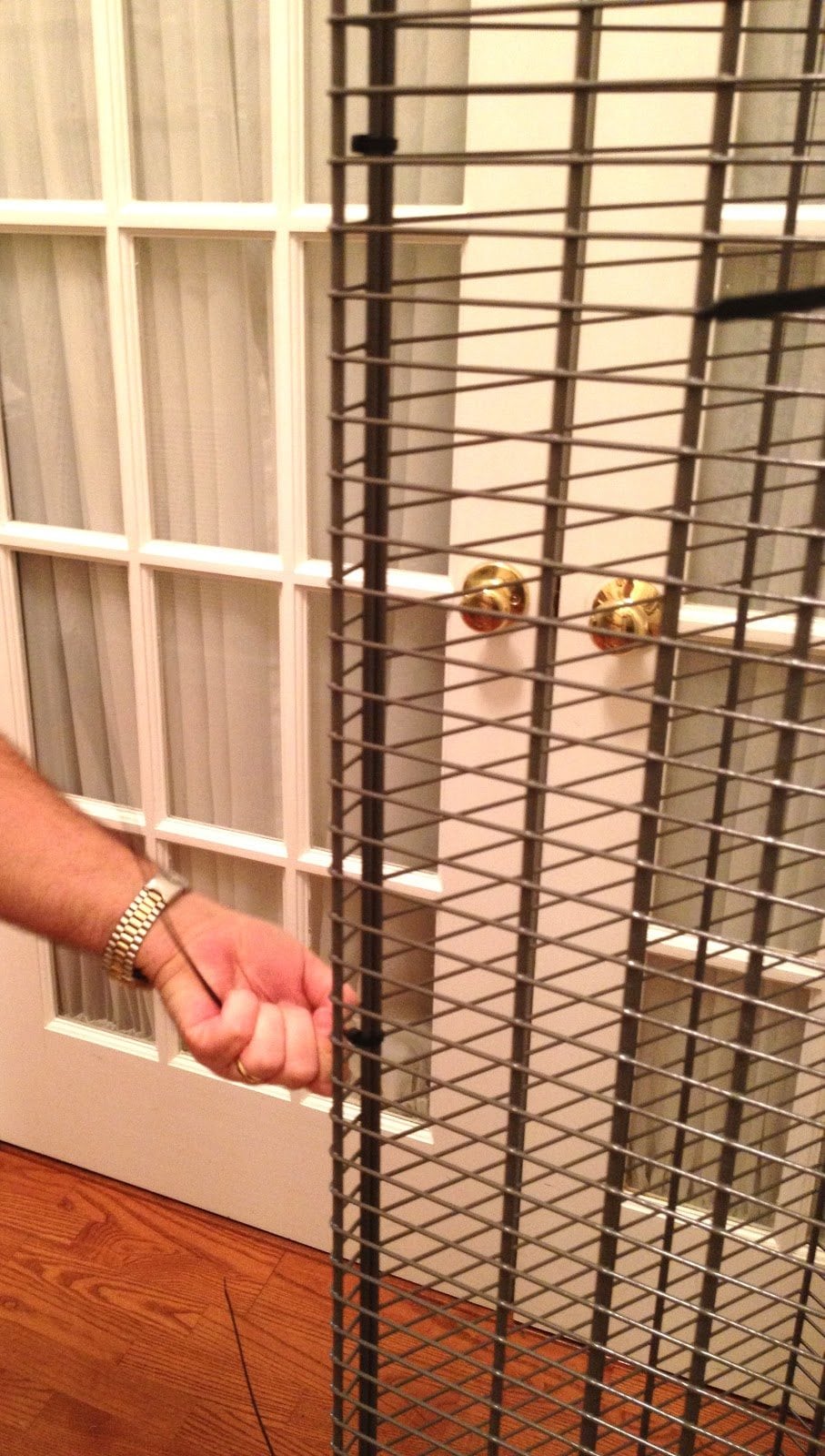 Hang Your Wreaths
Now you can use the "S" Hooks to loop onto your wreath hangers and attach to the shelving grids. The feet on the bottom of these shelves are already covered with protective coating from the shelving unit itself so it won't scratch the floors. I found this display to be very sturdy and level. I was prepared to use a 2′ x 2′ square piece of plywood and drill holes into in order to zip tie the display to that for a stable base, but I don't need to. It's sturdy on its own.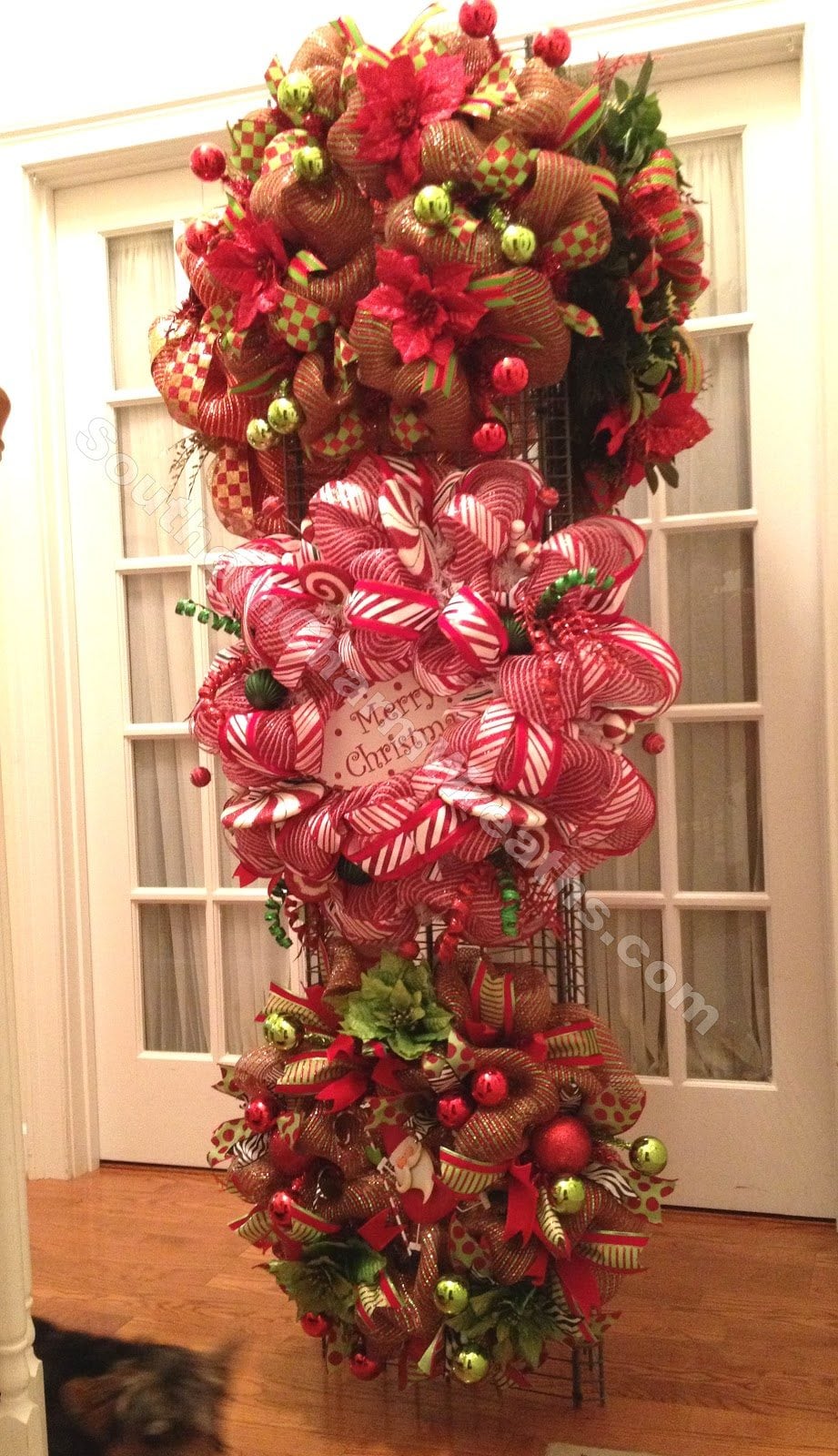 Like I said, these would be great for using during craft shows alone or combined with other display methods. If using for a craft show, you should weight the bottom so that the wind doesn't blow them over. To anchor the bottom, get a piece of 2′ x 2′ or 3'x3′ plywood and use screw clamps to attach to the wood.
What do you think? I hope this was helpful to you. I store my wreaths on these until they are sold. What are your wreath storage ideas?
Happy Wreathing,
Julie
If you enjoyed this post, you might also like…
How to Box a Wreath for Shipment
How I Set Up My Wreath Shop in my Garage
10 Ways to use QR Codes at Craft Shows
If you want to learn professional wreath making techniques, check out my ebook, Learn Deco Mesh Wreath Design