Sweet Potato and Turkey Dinner Recipe
Sweet Potato and Turkey is by far the perfect seasonal meal idea, and it's jam-packed with all the fall flavors we know and deeply love.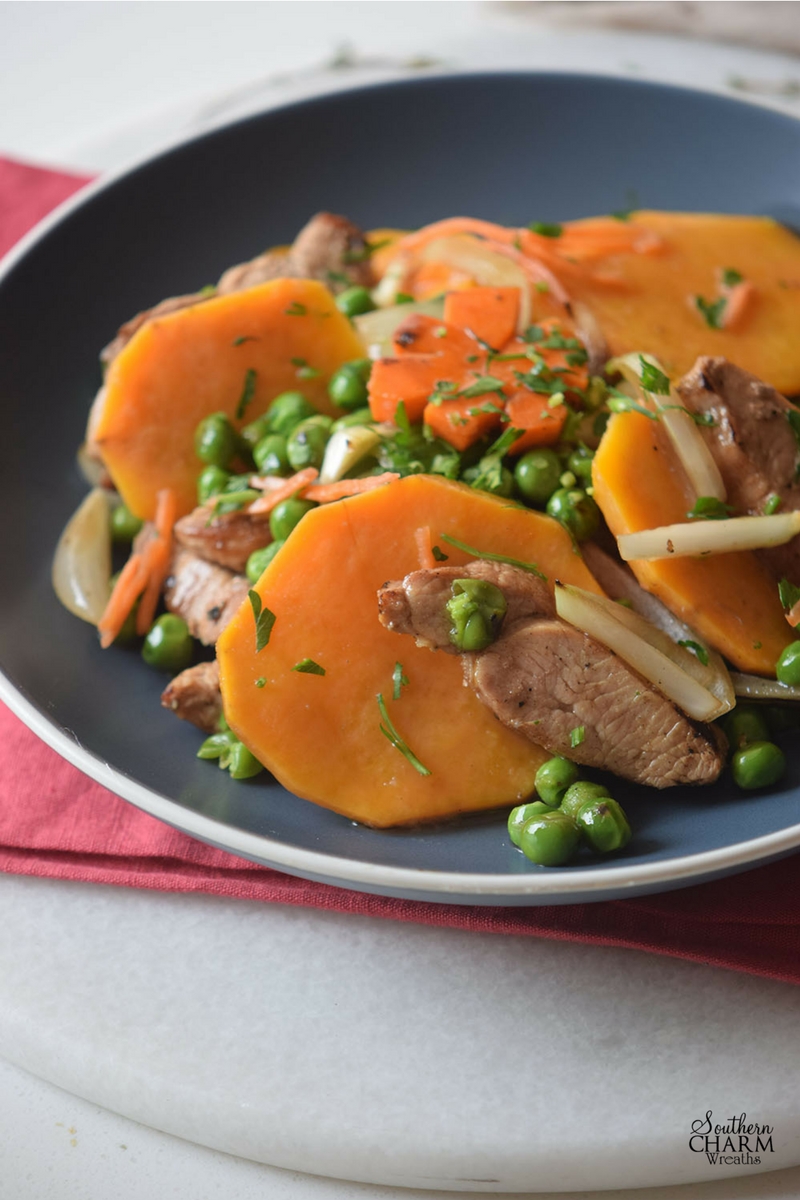 Ok my friends, this is one of those recipes that you should probably be making ASAP, as in really, don't even finish this post and just scroll to the recipe because it's amazing! Actually, it's way beyond amazing it's almost too good to be true!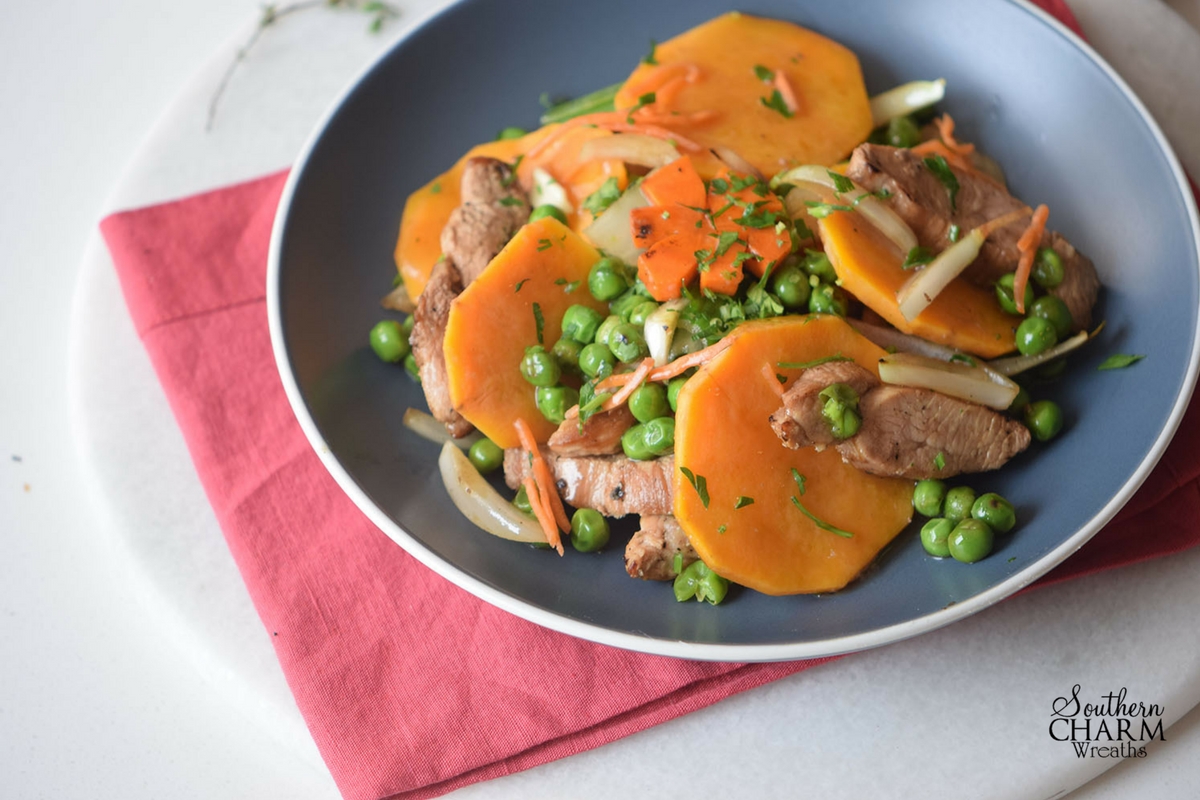 I love this recipe so much that I pretty much just want to eat this nonstop. This is packed with turkey, sweet potatoes (OMG I love sweet potatoes), peas, onions, carrots, and oh my. This is like a complete Thanksgiving dinner.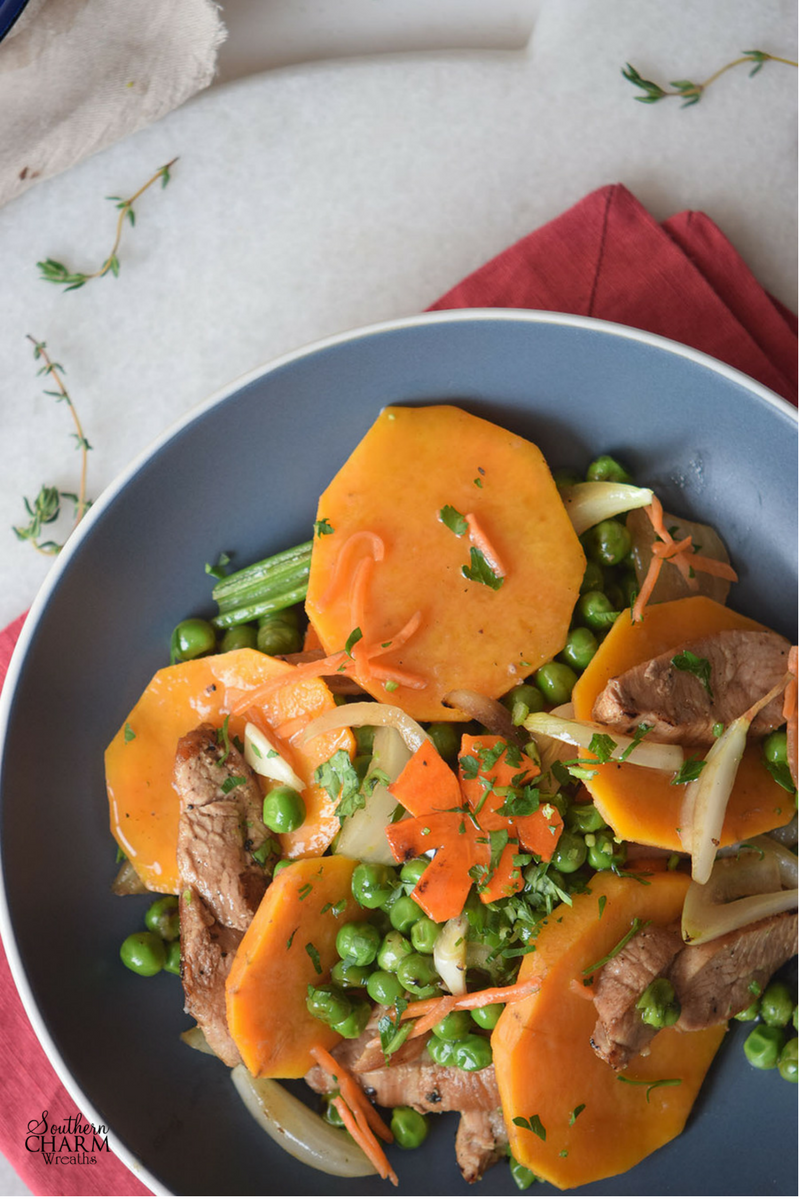 Just think about it for a second, it has the turkey (and hey you can go for leftover turkey if you prefer!), and then it has all the seasonings and extras (like the peas, onions, and carrots) that taste like turkey stuffing. All of that mixed with sweet potato slices that needless to say are the perfect side. It can't get any better than that, ok it probably could if you add some leftover cranberry sauce.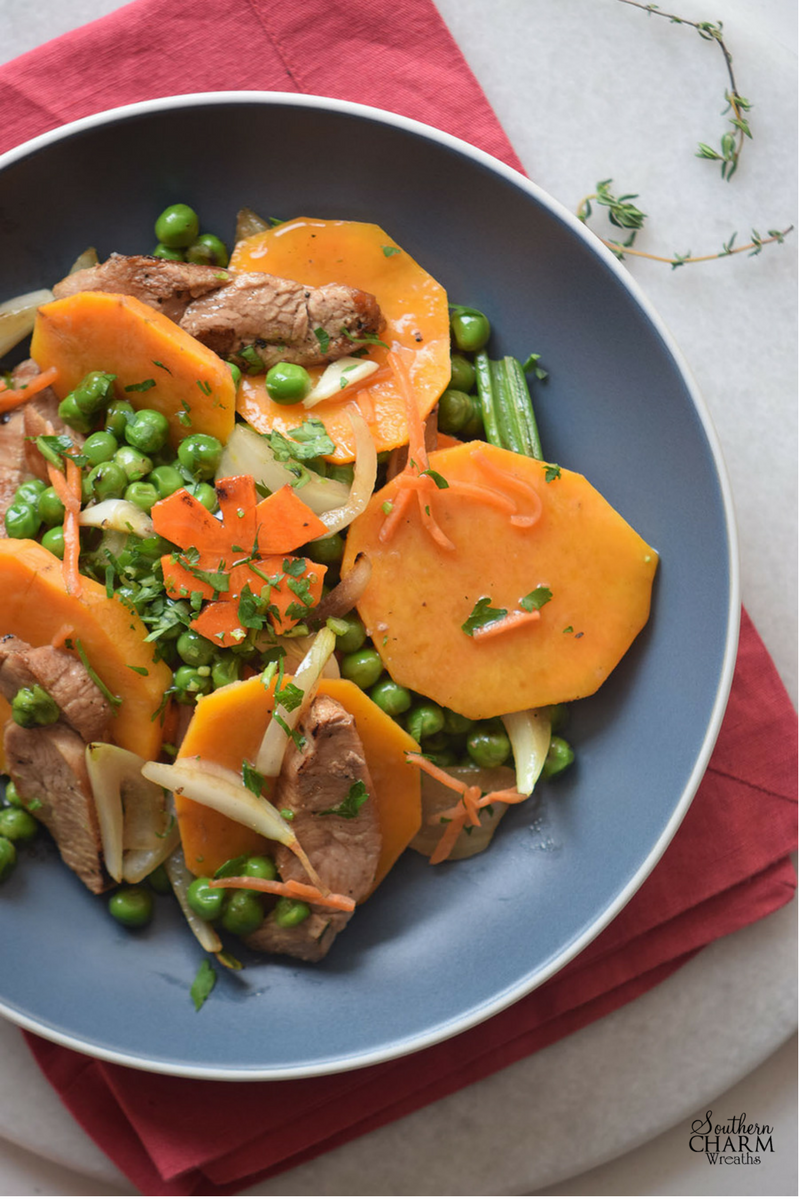 Oh, and can we please talk about how easy they are to make? In my experience, savory dishes usually take a bit more time to accomplish, but this Sweet Potato and Turkey is so easy and fast to make that is also the perfect weeknight meal for those hectic days when we have a packed to-do list with one too many things to accomplish.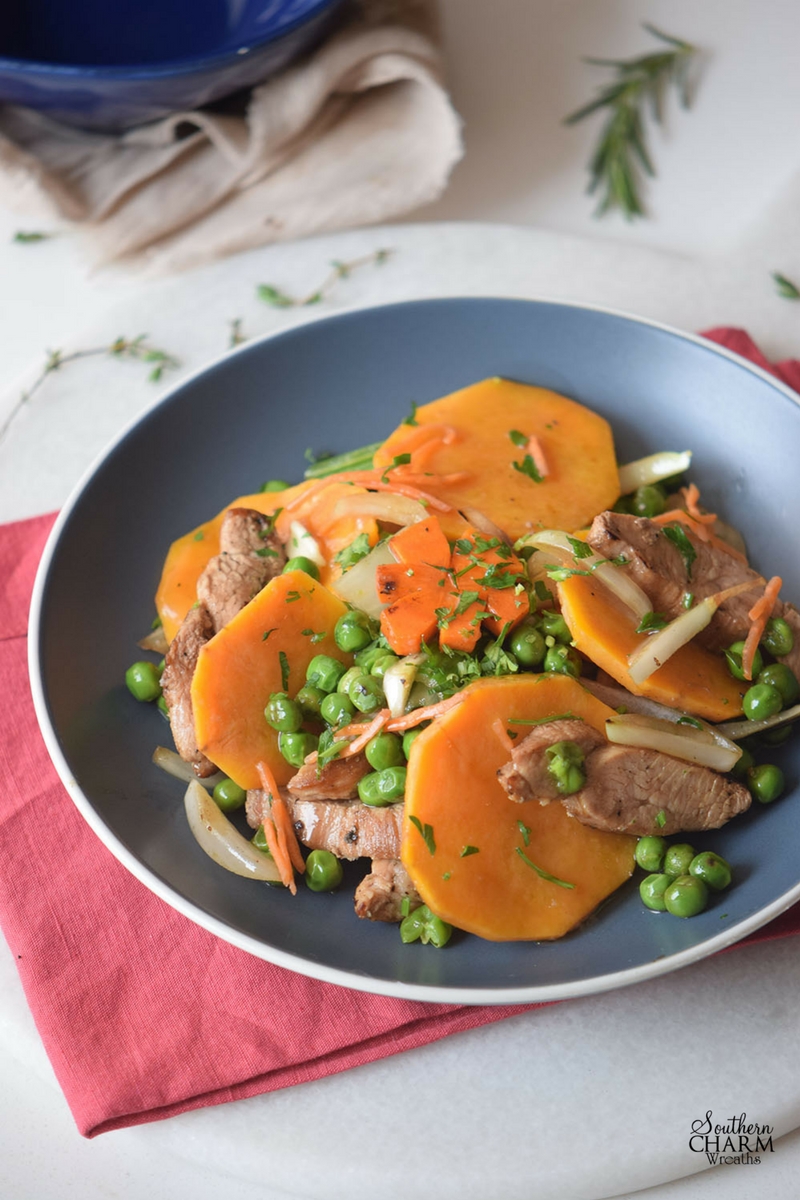 So, make a huge batch, because everyone is going to be asking for doubles and even triples. And share it with your friends and family because good things are meant to be shared and they are definitely going to love you!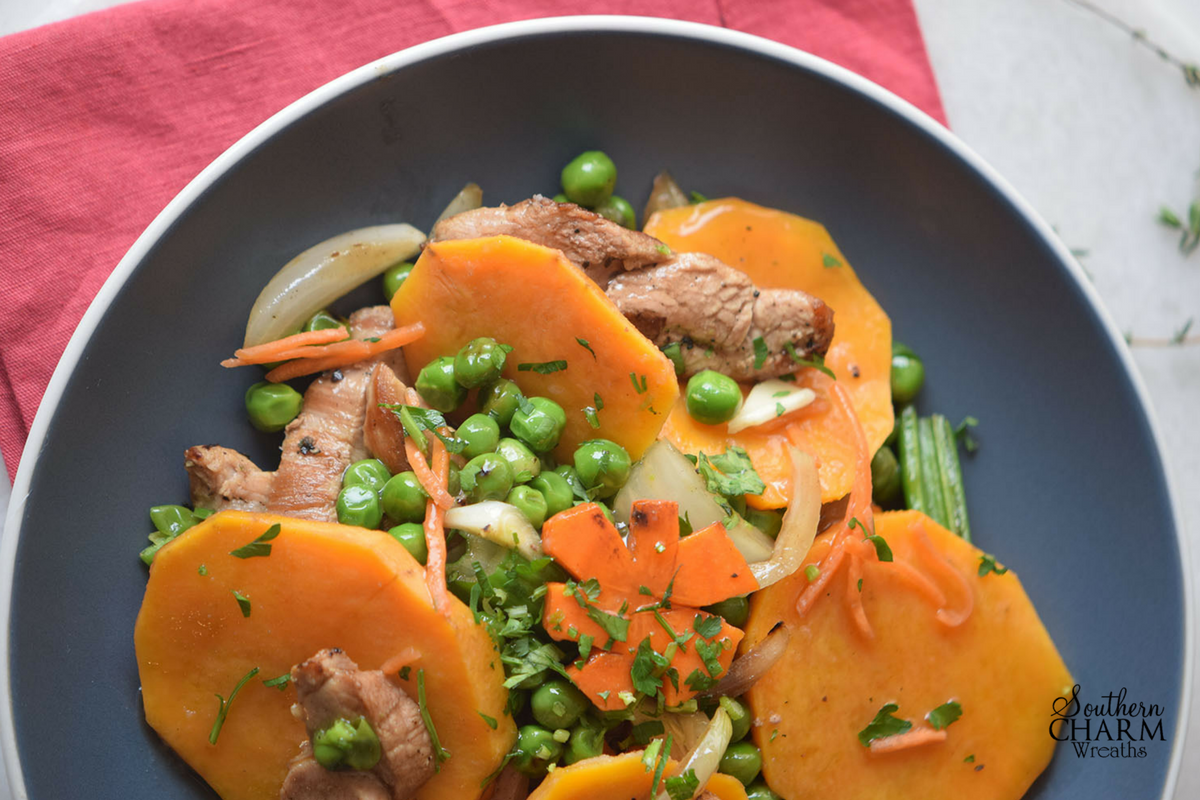 Sweet Potato and Turkey
Ingredients
3 Sweet potatoes
1 Cup cooked peas
1 Carrot, shredded
1 Pound turkey slices
1 Onion, sliced
2 Lemons juiced
2 Tsps onion powder
2 Tsps dried thyme
4 Garlic clove, minced
Salt and pepper to taste
Directions
In a cooking bag, marinate the turkey with the lemon juice, onion powder, thyme, salt, and pepper.
Take it to the fridge and refrigerate overnight.
In a pot, bring water to boil, then reduce, and place the sweet potatoes.
Cover the pot and cook until tender, for about 20 minutes.
Discard the water and slice.
In a pan over medium heat drizzle olive oil, place the garlic, and cook until fragrant.
Place the turkey and onion in the pan and cook for 4 – 5 minutes per side.
Remove the turkey from the pan, and transfer to a dish, mix with the sweet potato slices, peas, carrot, and onion.
Top with the parsley leaves.
Serve and enjoy.
Save