Understanding Various Wreath Styles
I see this confusion all the time! Wreath makers on Etsy using the wrong keywords to describe their products!
Not everything is farmhouse!!
If you use a keyword in your Etsy title and it's not relevant to your product, it's doing a disservice to your listing. Why? Etsy may show your item to a shopper using the keyword "farmhouse", but the shopper won't click through because the photo does not match the keywords.
Tips for Understanding the Various Styles for Wreath Making:
Bohemian (aka Boho)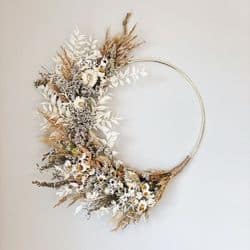 very trendy

brides are using them to decorate their venues and as an alternative to bouquets

mostly uses beige, browns, and tans paired with other muted colors

full of texture and dried or preserved florals and almost always includes grasses such as pampas and can include wheat, foxtail, bleached eucalyptus, etc.
Coastal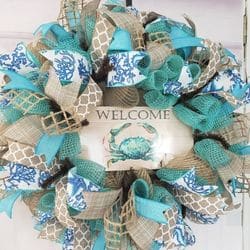 contains elements found near the coastline such as seashells, driftwood, sand dollars, sail boats, mermaids, etc.

colors in this wreath style are usually a shade or hue of blues and greens as well as tan to match the sandy beaches
Country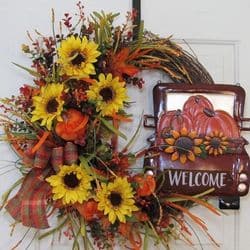 contains items found in the country such as sunflowers, fruits and vegetables, red trucks, roosters, cows, horses, chicken wire, barns, etc.

colors often reflect the colors of sunsets, fields of blooming flowers, picnics, garden style, etc.
Farmhouse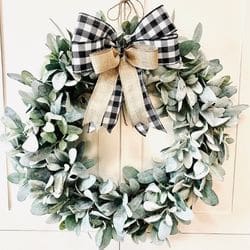 on a downward trend

wreaths for this style are mainly green and if color is used, it's usually muted

eucalyptus, white pumpkins ,and black and white buffalo check
Lodge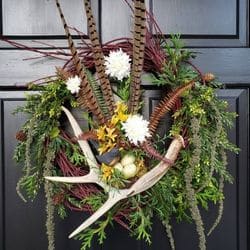 lodge style conjures up visions of a hunting cabin in the woods

lots of texture with pine cones, moss covered orbs, bark, evergreens, magnolia leaves and wild game such as deer, pheasant, bears, duck, etc

It can also include faux animal prints, feathers and antlers
Rustic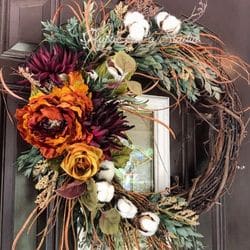 pip berries, pine cones, dried florals, cotton, chipped woods, wood slices, dried fruits, seeds, wood flowers, folk art, burlap, etc.
Shabby Chic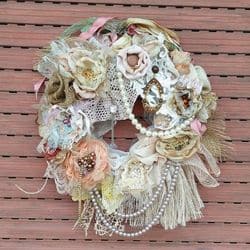 feminine with torn fabric textures, lace and pearls, beads and gemstones

feminine colors of pinks, whites, creams, golds, etc.
Minimalist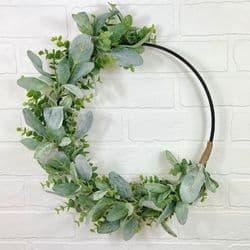 use a compact style with minimal product

hoop wreaths with eucalyptus, no ribbon or natural ribbon

one or two flower types, wood beads, etc.
While some of the elements used to make wreaths can overlap; for example a hoop wreath can be boho and minimalist, pine cones can be in a rustic, country and lodge wreath, hopefully this style guide will help you better discern which style to list on Etsy.