Monster Bites – A Spooky Recipe
Monster bites are a spooktacular appetizer for Halloween and they are also really easy to make.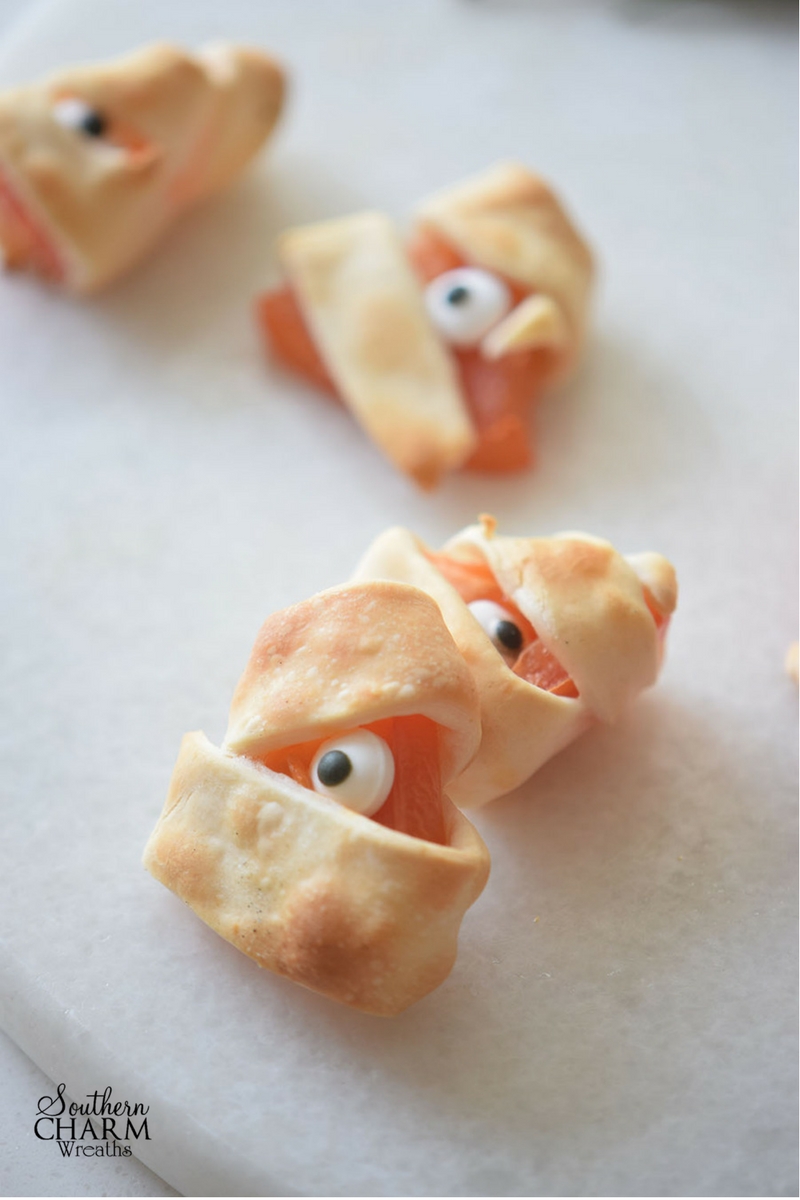 Halloween is one of those holidays that really excites me, we have all the decorations, and the party planning and the trick or treating. It's one of those holidays where going big is encouraged so I really enjoy to really make an effort and go the extra mile.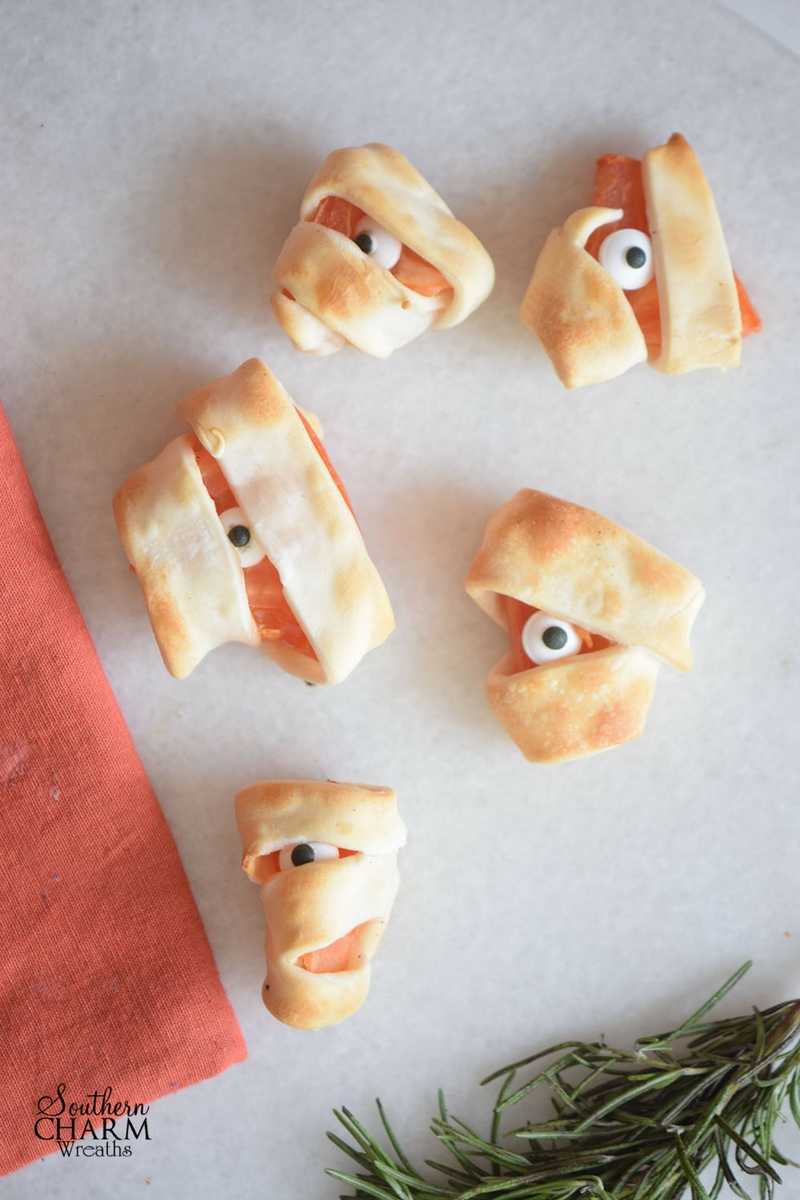 And my favorite way to go the extra mile is with food! Food is on of the most important aspects of a party, sure a nice decor and setting the right tone helps but we all love food and bonding over food is what we do best during this holiday season. Food is also a super easy way to take your party from beautiful to incredibly great.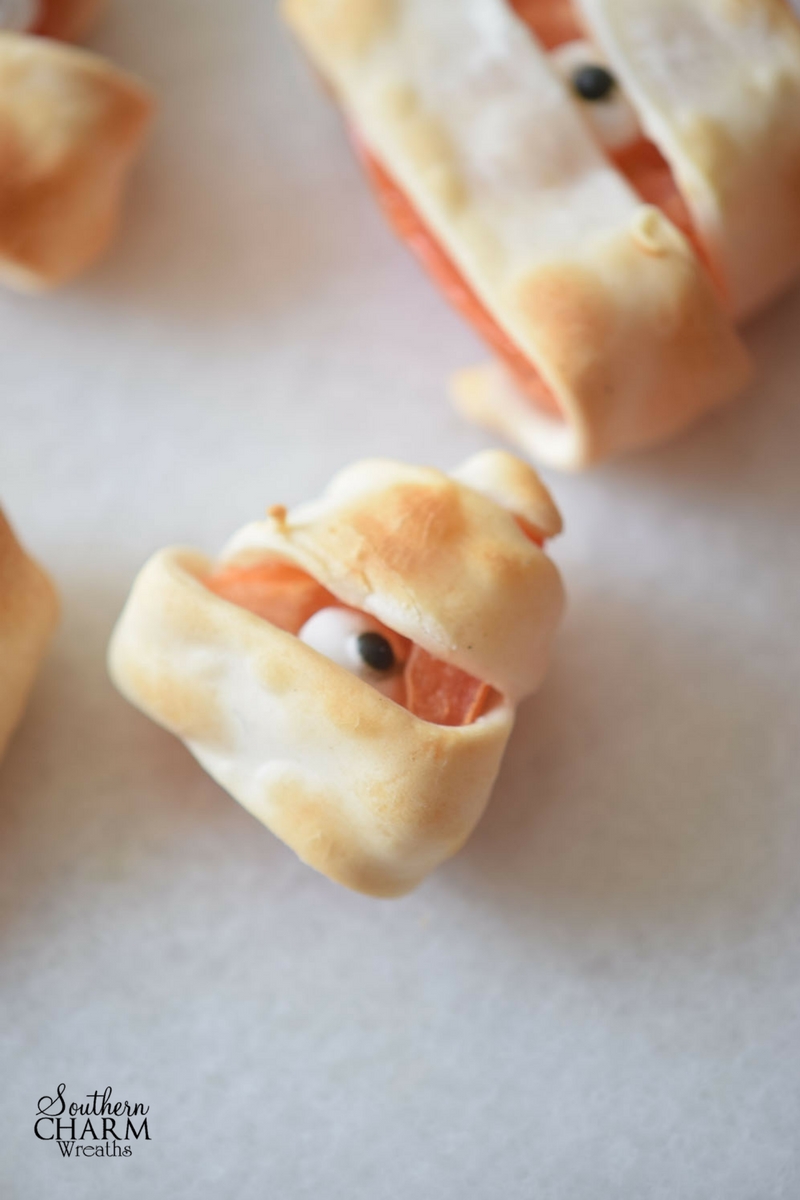 So needless to say I'm always on the lookout for Halloween recipes that are spooky, delicious, and that go the extra mile, like these monster bites do that and a lot more.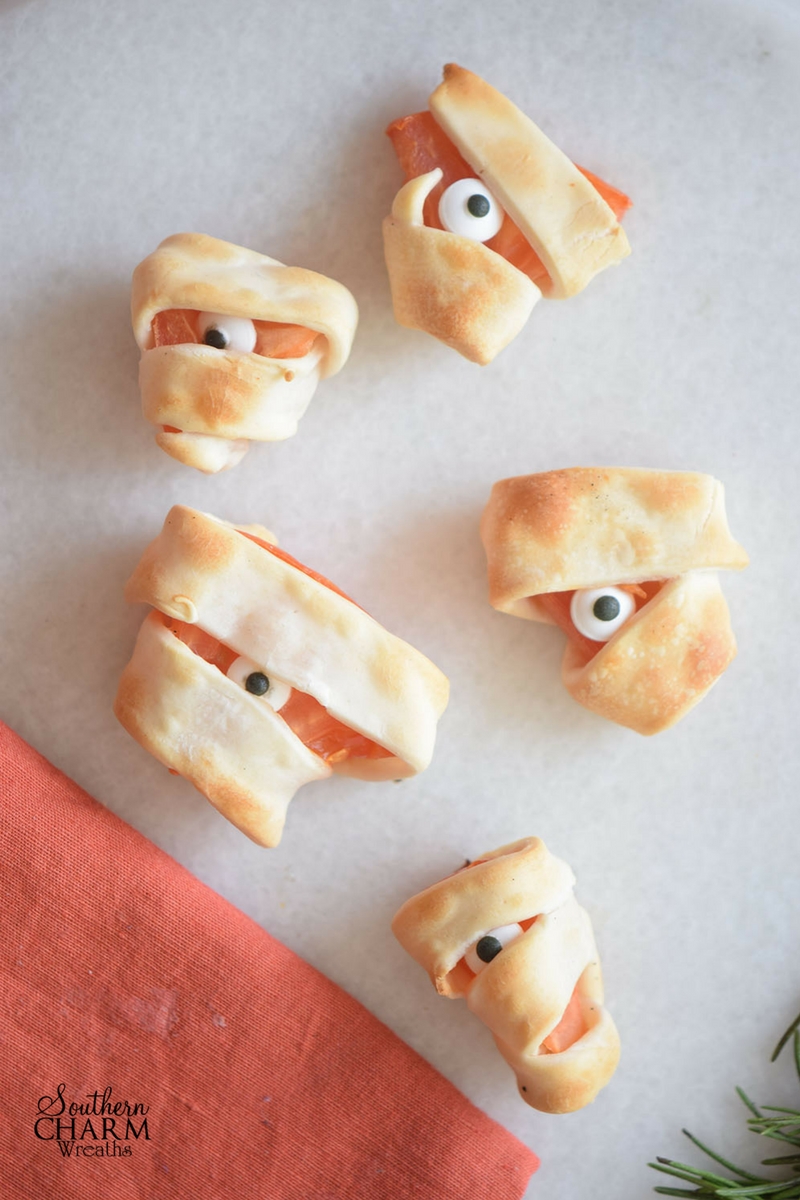 First, they are really easy to make. You don't need a ton of skills or a list of crazy ingredients. Actually, you can pick whichever filling you prefer, the must have? Edible eyes! You can find them in your local supermarket in the baking aisle, and they help you give any treat a dose of scariness.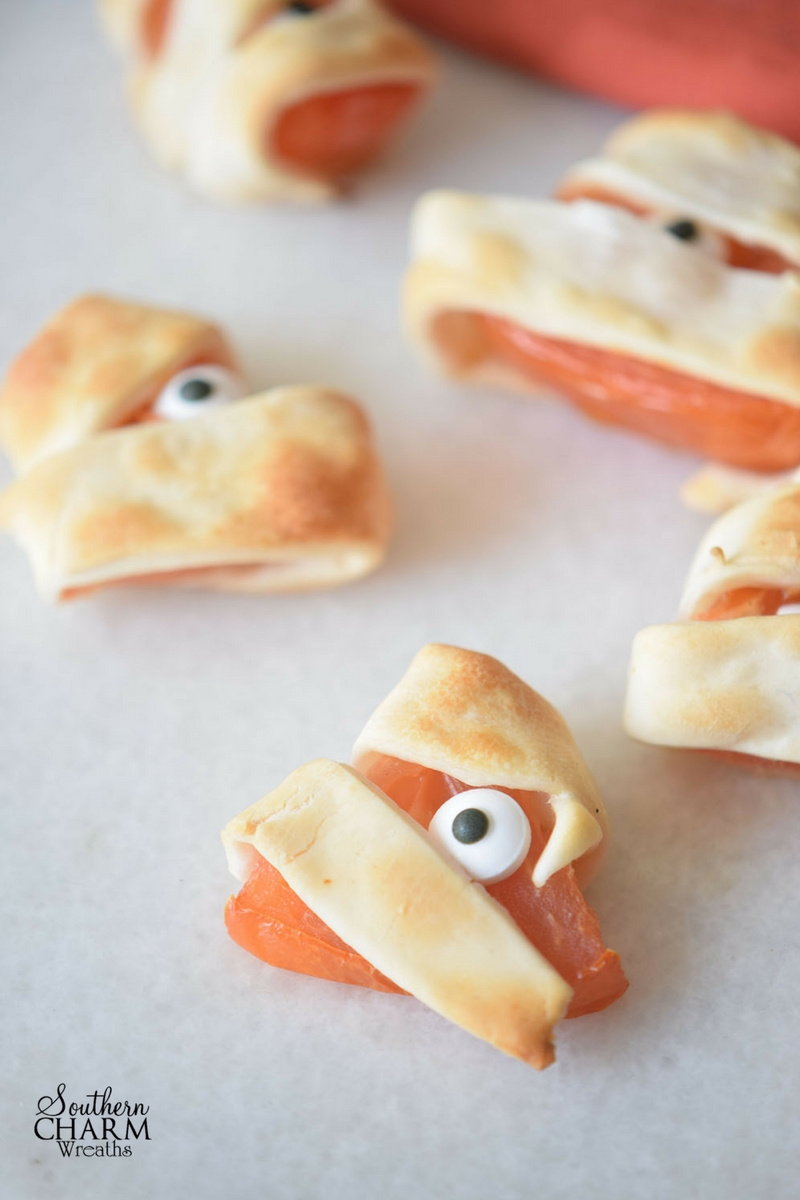 The other must have is puff pastry, the store-bought works just fine. Once you have it, just cut long strips and wrap whichever filling you prefer like it was a mummy. That's it! It's seriously easy and the result is really beautiful.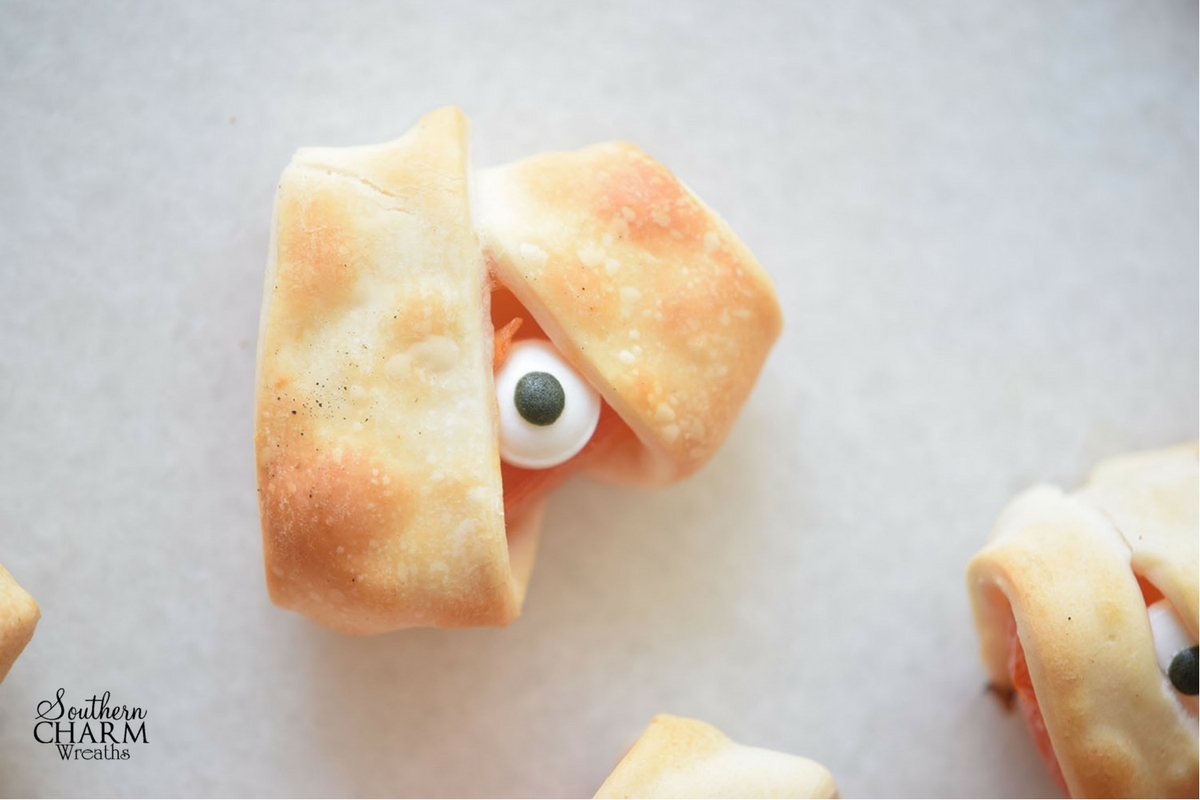 You can serve it as is or add a tomato dipping sauce (blood sauce anyone?) to complement it and finish up the look of your table. Scary treats never looked or tasted soo good.
Monster Bites
Ingredients
4 oz puff pastry sheets
1 Tbsp melted butter
2 Tomatoes
1 Tsp garlic powder
Salt and pepper to taste
Directions
Preheat oven to 350F.
In a bowl mix the butter, garlic powder, salt and pepper.
Cut the tomatoes into small triangles and cover with the butter mix.
Cut the puff pastry into 1 inch strips and wrap the tomato slices with it.
Prepare a baking pan with cooking spray and bake for 15 – 20 minutes.
Garnish with the eyeball.
Scare and enjoy.