Halloween Mummy Fingers Recipe
Mummy fingers are the perfect cookie for Halloween!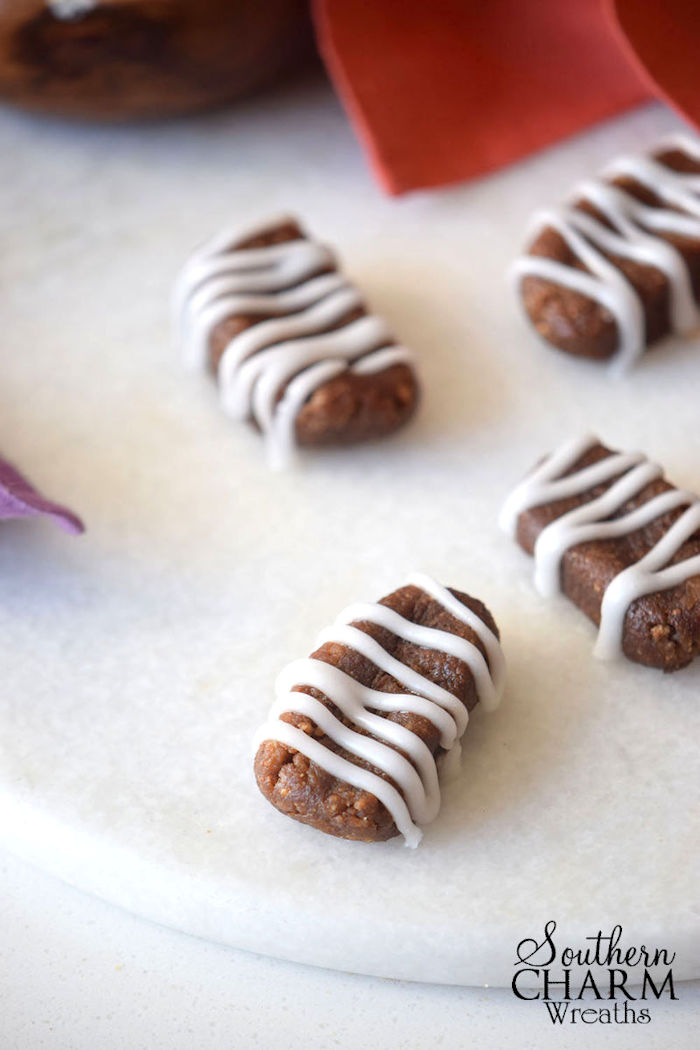 Anyone else excited for Halloween? Because I just can't contain my excitement for it! One of the things I love the most about this season and holiday is how much you can decorate. You can decorate your front door, you can create some beautiful centerpieces for your dining table, you can even go ahead and decorate your food. I mean if that's not the best, then I don't know what else can be.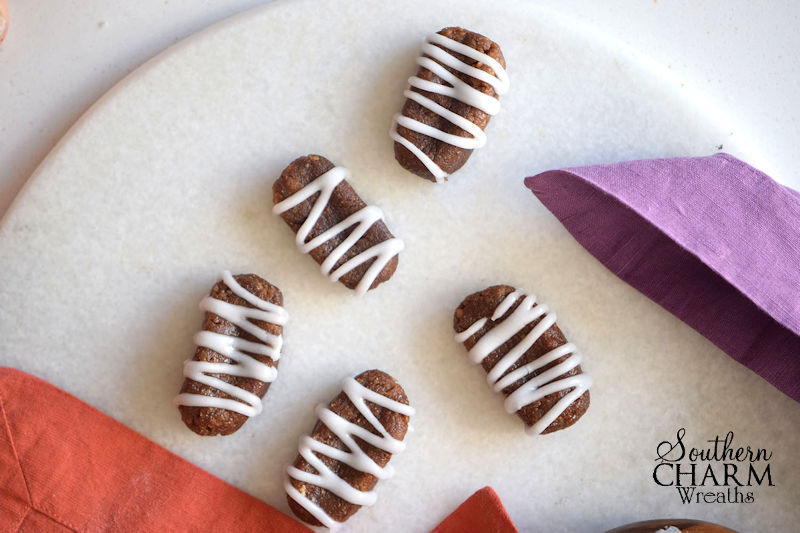 Over the time I have created a couple of tried and true favorites that I make year after year when Halloween rolls around. My total favorite of them all have become mummy fingers, they are basically chocolate cookies drizzled with vanilla glaze, but oh my they are SO DELICIOUS!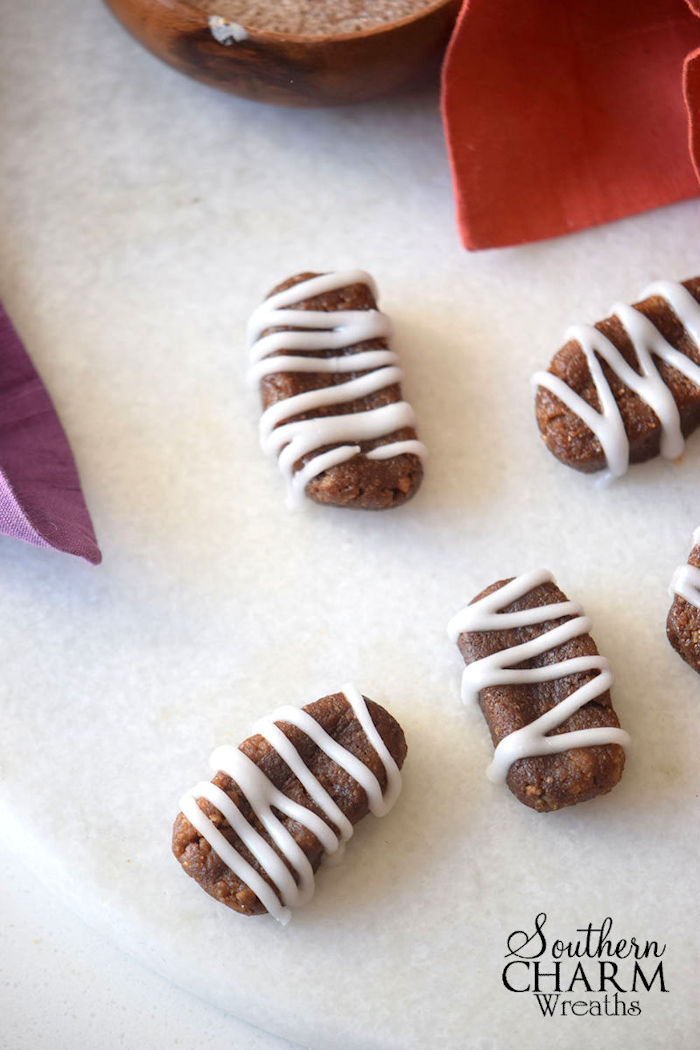 They are also spooky in a fun way. I prefer my Halloween treats to be fun and spooky and not disgusting, after all, it's food and I want it to look totally drool worthy. The other thing I love about this recipe is that's a crowd favorite.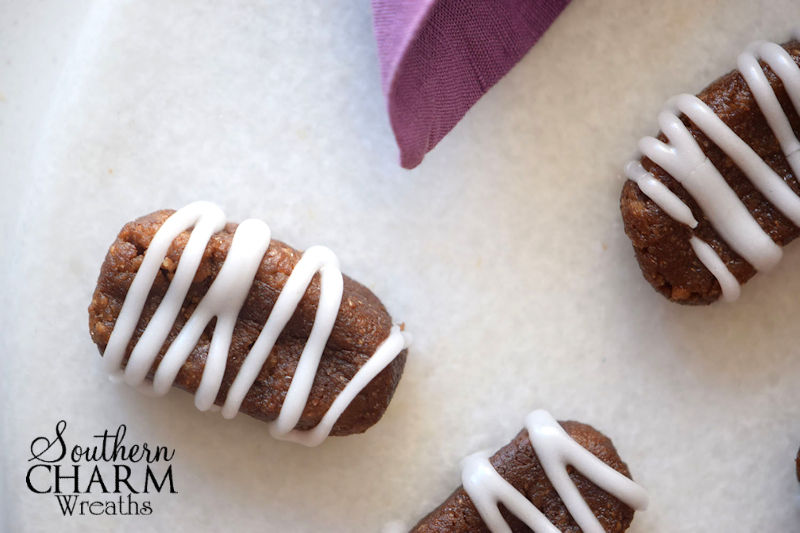 That's another one of the musts for me when baking for the holidays, I want to create something that everyone at the party loves and these mummy fingers are just that!
Finally, they are really easy to make! SO even if you are not an expert cookie decorator or an expert baker you can still whip them up and be sure that they are going to look like if a professional did them. And while you can also customize the flavor of the cookie, in my very humble opinion they look much more spooky with the chocolate base than with the vanilla one.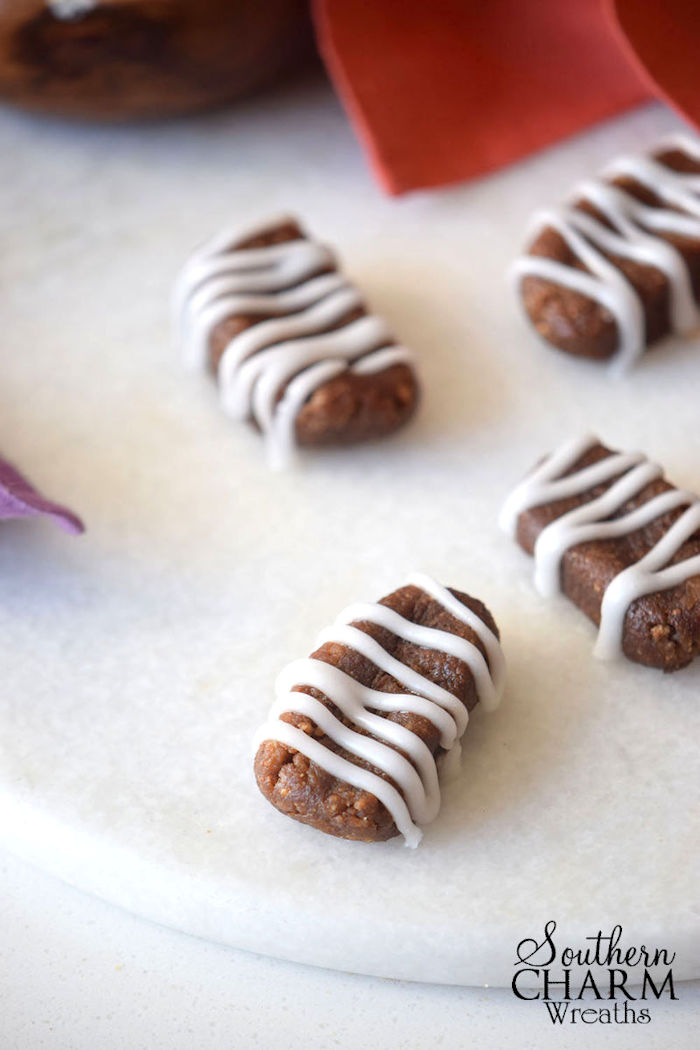 You can also add some little sugar eyes if you want to make little mummies instead of mummy fingers.
Mummy Fingers
Ingredients
1 Cup flour
¼ Cup brown sugar
½ Butter stick
2 Tbsps cocoa powder
¼ Cup melted chocolate
2 Tbsps nutmeg
1 Tbsp ground cinnamon
2 Eggs
Sugar glaze
Directions
Preheat oven to 370F.
In a bowl, combine with a hand mixer the butter, eggs, and chocolate.
In another bowl, add the flour, sugar, cocoa, nutmeg, and cinnamon. Carefully stir to combine.
Slowly incorporate the dry ingredients into the bowl with the liquid ingredients. Stirring while doing it.
Let set the dough for 1 hour.
Meanwhile prepare a baking dish with non-sitck cooking spray.
Divide the dough into small rectangular pieces.
Place them in the baking dish and bake for 10 minutes.
Remove from the oven, wait until the temperature of the cookies are manageable to taking them, and decorate with the glaze.
Serve and enjoy.
Save
Save
Save
Save