Packed Green Salad Recipe
This packed green salad it's going to become your go-to salad this holiday season (after all the heavy and comfort food meals) and your best companion when January comes around.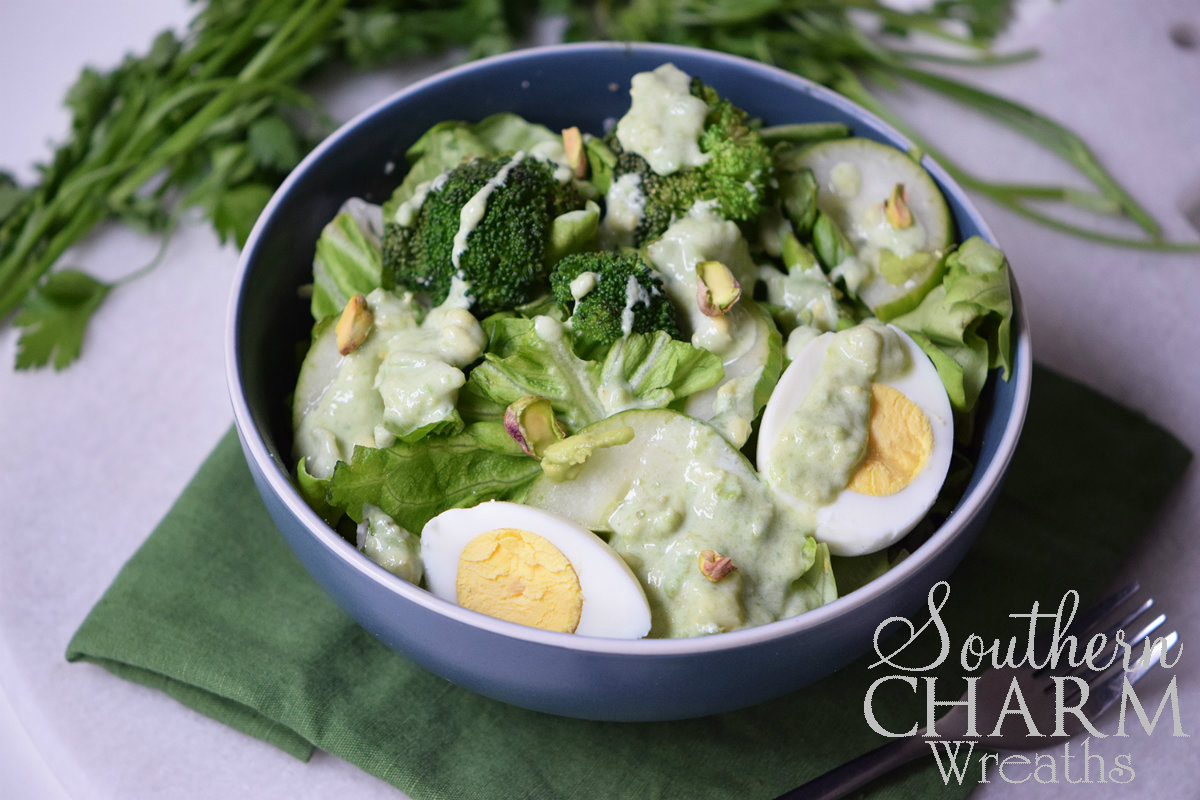 Can we just agree that salads are pretty much the best thing ever? I mean you can enjoy them as a dinner, lunch, snack, side dish, hey they are so versatile that you can pretty much have them for every meal!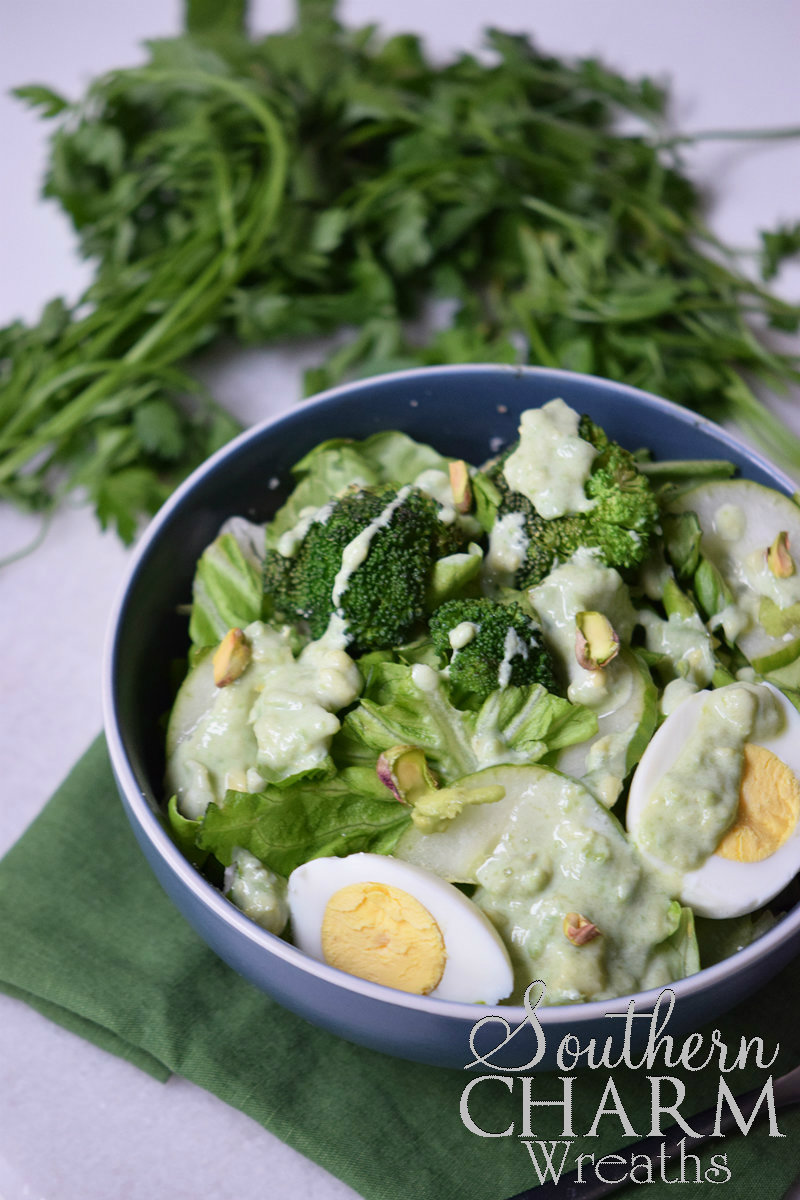 However, I'm also a firm believer that salads should be good, as in really jam packed with different flavors and textures and veggies and nutrients you know? They should be nutritious and delicious and hopefully easy enough to make on a daily basis. This packed green salad has all of those things. This is GOOD, as in so good you'll find yourself bringing it to every potluck and dinner party.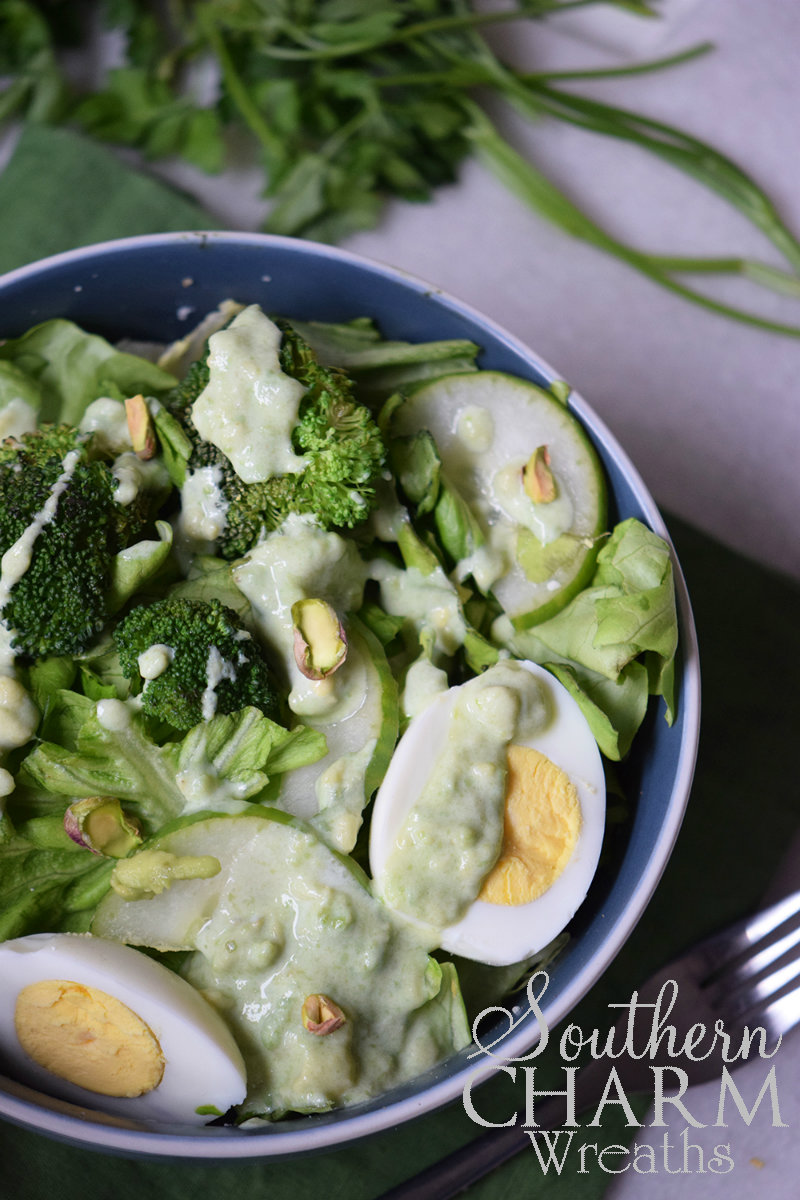 It's also incredibly nutritious, really my friend, this is packed with all the good nutrients our bodies crave this time of the year. The reason? It has different veggies, so each one of those provides a different nutrient to this mix. It has a protein packed dressing made with greek yogurt and a ton of delicious spices, and it has chopped pistachios on top that add an extra layer of flavor and texture and nutrients. This is a green machine. A really nutrient packed, deliciously looking green machine.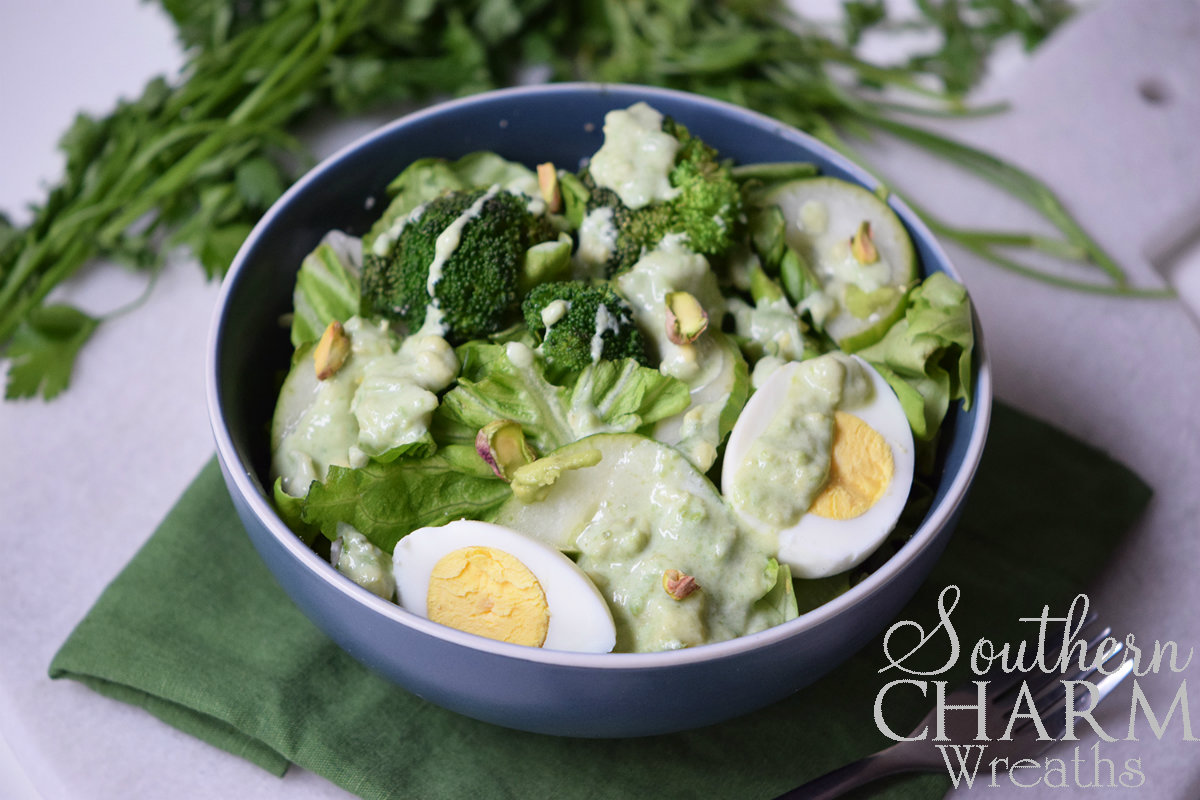 And the dressing, can we please talk about the dressing for a hot second? Becuase it's seriously mind blowing good! I made it with Greek yogurt and I couldn't advise it more, it's creamy and cool and tastes a million times better than the mayonnaise based dressings. I also added some cilantro and parsley and some lime juice and a bit of spice, salt, pepper, garlic, and onion. It's so good that it's also a delicious spread for sandwiches.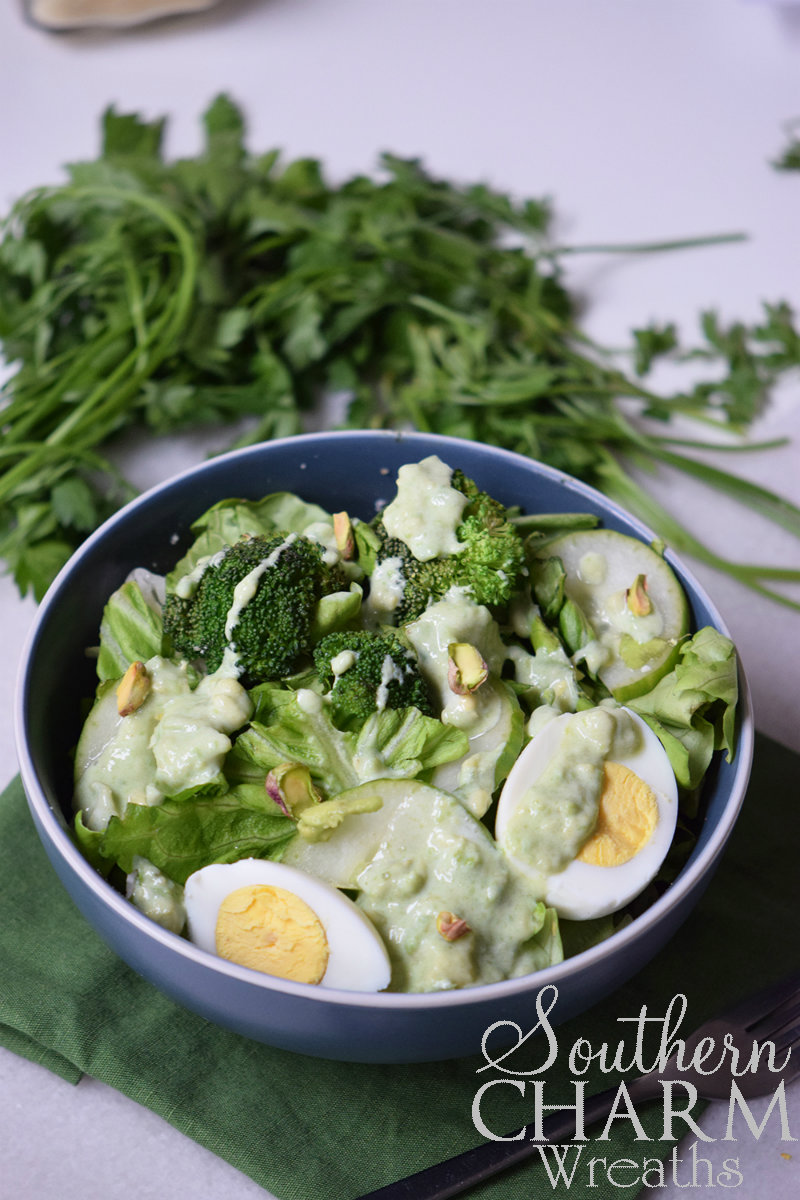 Seriously, make a big batch of this salad because it's going to become a crowd favorite.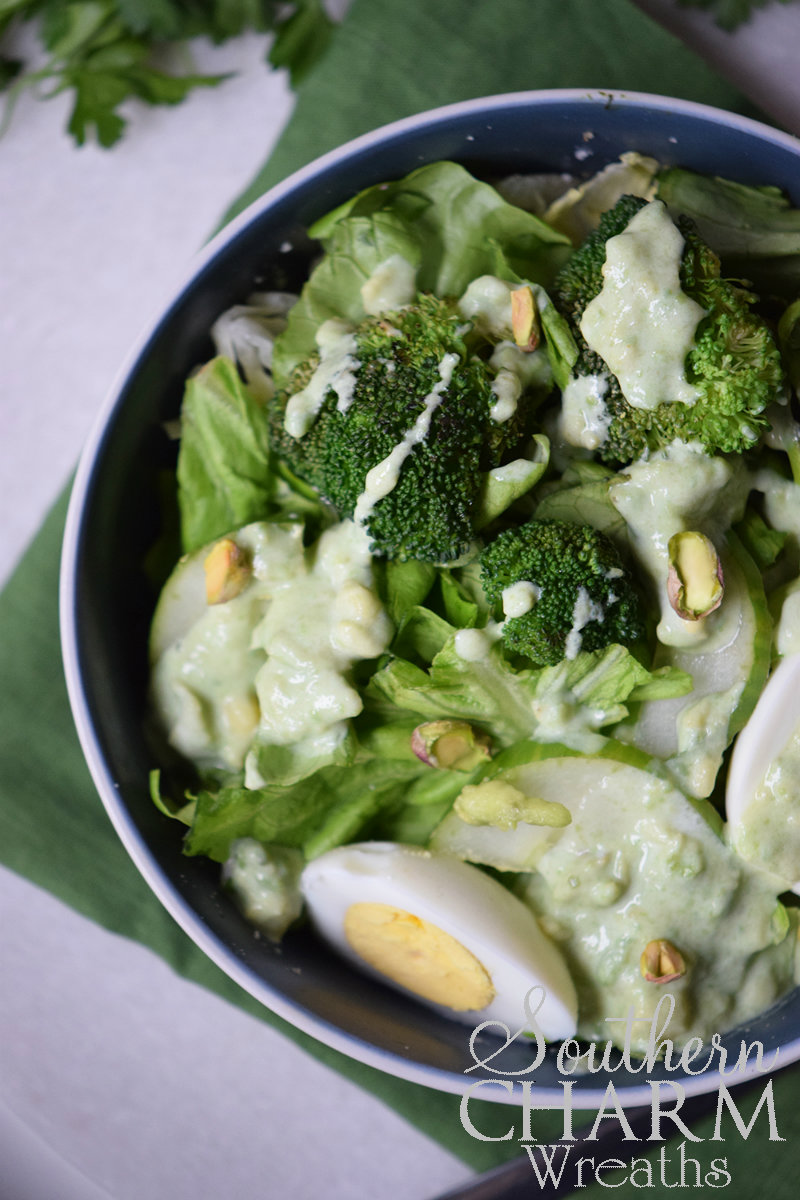 Packed Green Salad
Ingredients
1 Cup lettuce
½ Cup broccoli florets
1 Egg
¼ Cucumber, sliced
1 Tbsp pistachio
For the dressing
1 Tbsp mayo
½ Tbsp pesto sauce
1 Tsp Parmesan cheese
½ Tsp olive oil
Directions
In a small sauce pot, boil the eggs until they are well done. Remove from the heat, peel it, and cut it in half.
Steam the broccoli florets until they are well done. Remove from the heat and set them aside.
For the dressing, mix together the mayo, pesto sauce, Parmesan cheese, and olive oil.
Fill a bowl with lettuce, and place on top the broccoli florets, cucumber, hard-boiled eggs in halves, and pistachio.
Drizzle the dressing on top.
Serve and enjoy.
Tips
Combine the lettuce with spinach or kale to obtain a salad mix.
Let me know if you make this recipe! I want to know if you love it as much as I do!
If you enjoyed this post, you might also like:
Sweet Potato and Turkey Dinner Recipe
Save
Save