[WOTMC] Featured Fall Transitional Wreath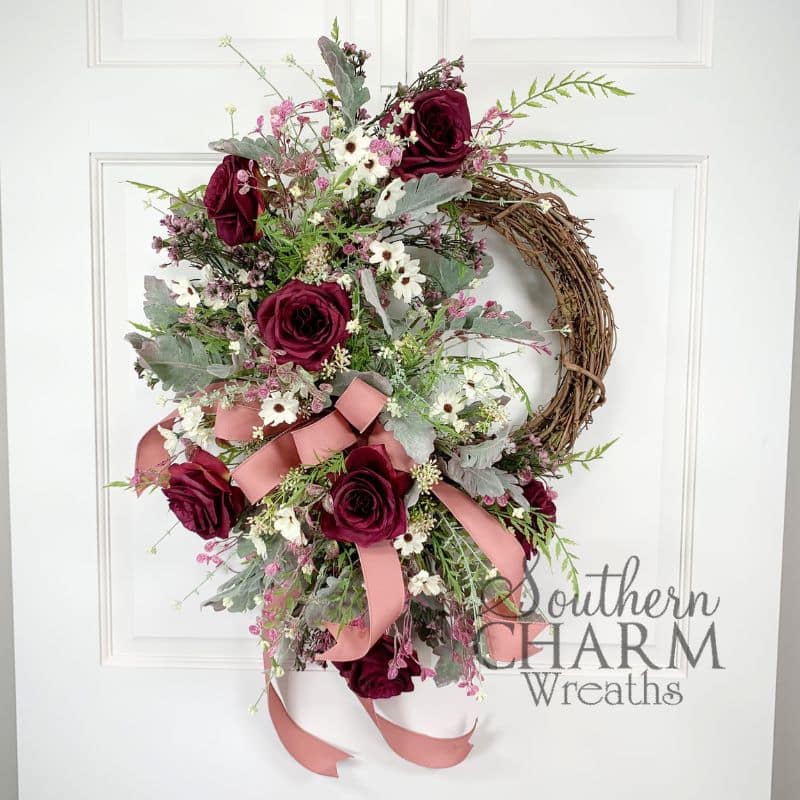 The inspiration for this wreath is the vibrant, dark purple Ashley rose bush. These rich colors pair perfectly with the dusty rose ribbon and purple accents of the dusty miller and wildflowers. This wreath is the perfect way to transition your summer door decor to fall.
Thank you to Greenery Market for bundling these supplies together for our members at a discounted rate.
Supplies from Greenery Market
1 – 13581GYGN – Dusty Miller Bush
2 – 63055BU21 – Wildflower Leaf Filler
2 – 13539PU – Plastic Waxflower
1 – 303399EGGPLANT – Ashley Rose
1 – RGE1202EH – 1.5" Dusty Rose Ribbon