[WOTMC] Featured Merry Christmas Plaid Deco Mesh Wreath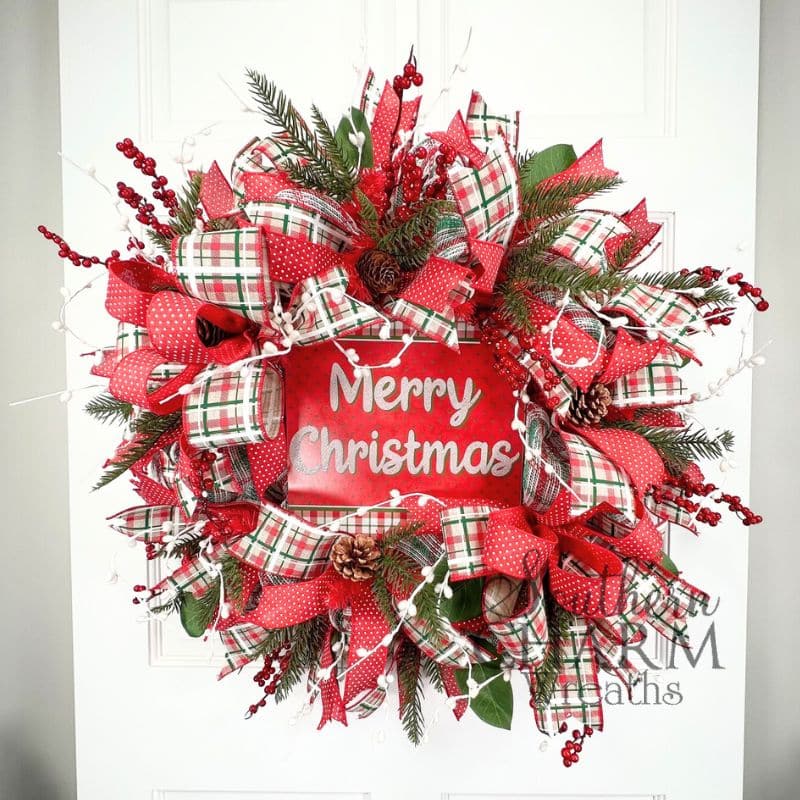 The inspiration for this Merry Christmas Plaid Deco Mesh Wreath is the Merry Christmas sign. The plaid deco mesh and coordinating ribbons pair perfectly with this Merry Christmas sign to create a traditional Christmas deco mesh wreath for your home.
Thanks to Trendy Tree for providing our members with a kit at a discounted rate! If you choose to purchase the kit from Trendy Tree, use customer code 1114233278 and receive a discount while supplies last. Your customer code is also your coupon code.
To purchase the kit, head to TrendyTree.com and enter this code into the search box: 1114233278
Once you place the kit or any items related to this month's kit in your shopping cart, use the same code as a coupon during checkout to receive 10% off your purchase. This code can only be used by you once and can't be combined with any other Trendy Tree discounts.
Supplies from Trendy Tree
1 – RG0165124 – 1.5" Raised Swiss Dot Ribbon

1 – RGC154INF – 2.5" Printed Plaid Ribbon

1 – RY8339R3 – 10.25" Faux Jute Check Mesh

1 – AP8844 – 10" Square Merry Christmas Sign

2 – XS2290 – Flocking Bead Spray

2 – XX2290 – Berry Pine Magnolia

1 – XX748824 – Red Work Wreath