[WOTMC] Featured Peach Blossom Arrangement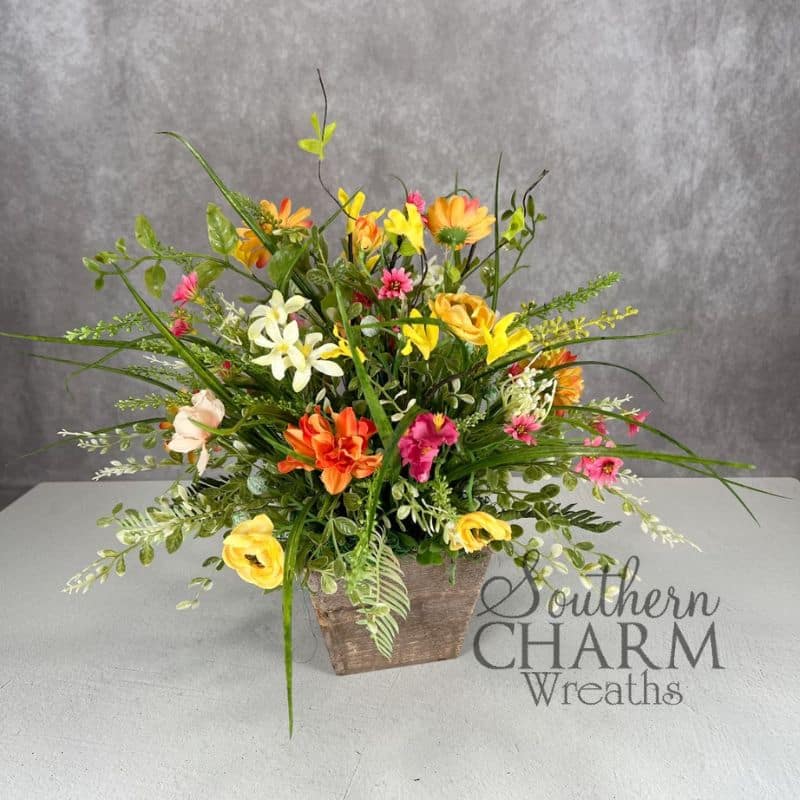 The inspiration for peach blossom arrangement are the vibrant, summer flowers in the peach blossom spray. The hot pink, orange, and lime green colors will make for a cheery arrangement to brighten your home all summer long.
Thanks to Trendy Tree for providing our members with a kit at a discounted rate! If you choose to purchase the kit from Trendy Tree, use customer code 52233278 and receive a discount while supplies last. Your customer code is also your coupon code.
To purchase the kit, head to TrendyTree.com and enter this code into the search box: 52233278
Once you place the kit or any items related to this month's kit in your shopping cart, use the same code as a coupon during checkout to receive 10% off your purchase. This code can only be used by you once and can't be combined with any other Trendy Tree discounts.
Remember, if you spend $129+ with Trendy Tree, you'll receive free shipping.
Please remember only one kit per order. No other items can be added to the discounted kits. Free shipping does not apply.
Supplies from TrendyTree
1 – KM105404 – 6" Square Tapered Pot

1 – 13149GN – 21" Green Grass Rice Bush

2 – 62494SP16 – 16" Peach Blossom

1 – 13137VAGN – 22" Plastic Boxwood

1 – 63318OR – 21" Daisy Spray

1 – 63323BT – 28" Petite Daisy Spray

1 – 63328YW – Ranunculus Spray