[WOTMC] Featured Snowman Winter Swag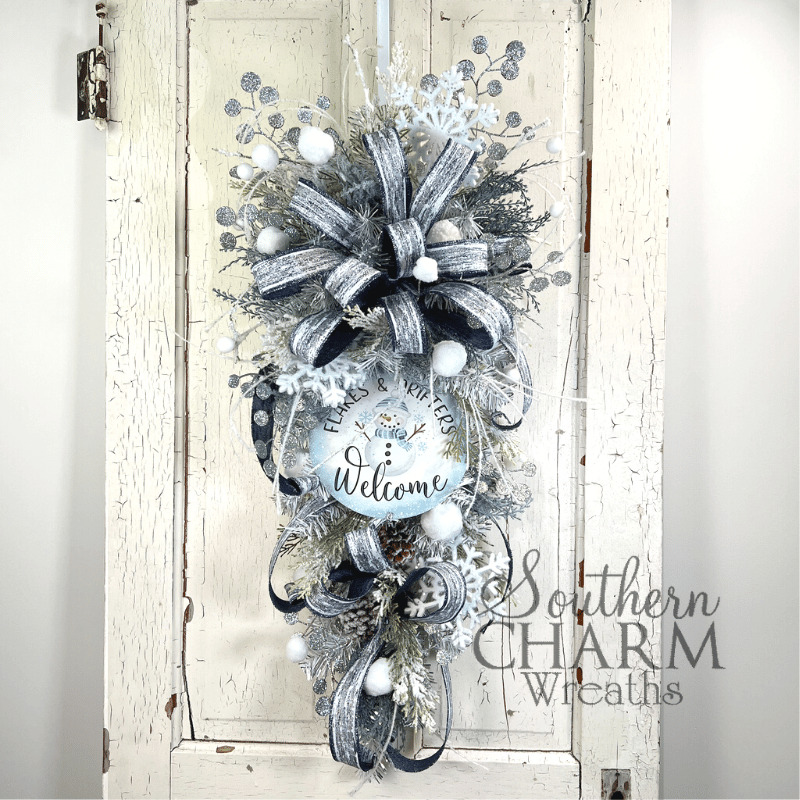 The inspiration for this wreath is the Flakes & Drifters Welcome sign. This cute and whimsical snowman themed sign is perfect to transition your front door decor from Christmas to Winter.
Thanks to Greenery Market for providing our members with a kit at a discounted rate! If you choose to purchase the kit from Greenery Market, please use the link below.
Click here to purchase while supplies last. Supplies are limited.
Only one kit per customer. Do not combine with other orders from Greenery Market as these kits ship separately from other items. Discounted kits are excluded from free shipping.
Supplies from Greenery Market
1 – MD0939 – 8″ Flakes Welcome Sign

1 – RGA191719 – 1.5″ Glitter/Metal Streaks Ribbon

1 – GB82877 – 30″ Tinsel Teardrop

2 – GB82678 – 24″ Christmas Leaf Spray

1 – GB61949 – 26″ Glitter Snowball

1 – 84614SNOW – Flocked Snowflake

1 – 26292 – Blue Wheat Spray

1 – GB82886 – 30″ Snow Cedar Pick