[WOTMC] Featured Winter Berry Swag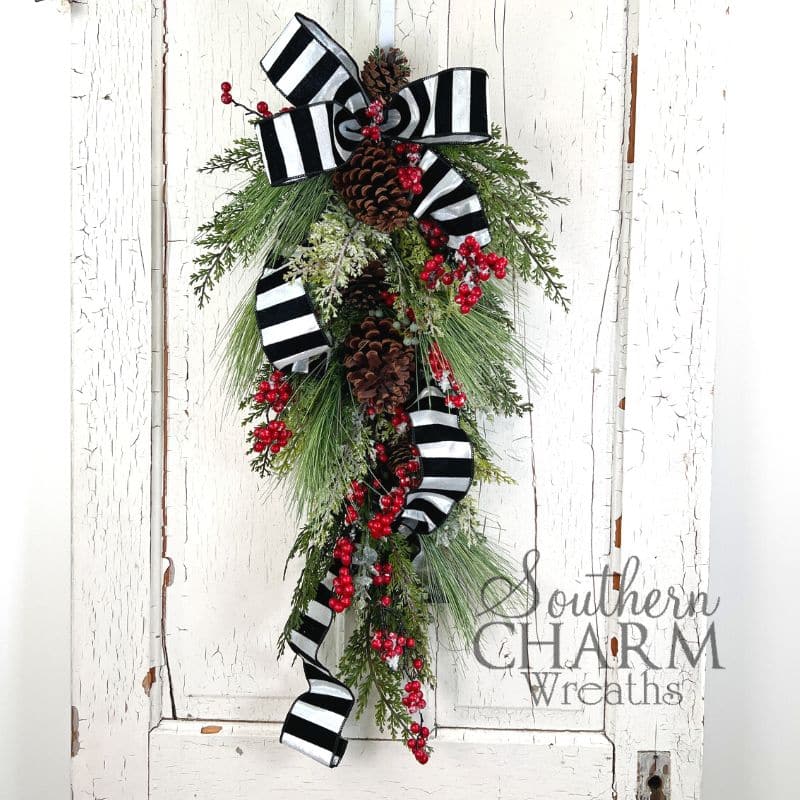 The inspiration for this wreath is the snow-covered, red berries. The snow-covered, red berries are the perfect accent color to transition your Christmas decor to winter. And then adding an elegant and classy wired ribbon bow really elevates this design from rustic to opulent.
Thanks to Trendy Tree for providing our members with a kit at a discounted rate! If you purchase the kit from Trendy Tree, use customer code 1130223278 and receive a discount while supplies last. Your customer code is also your coupon code.
To purchase the kit, head to TrendyTree.com and enter this code into the search box: 1130223278
Once you place the kit or any items related to this month's kit in your shopping cart, use the same code as a coupon during checkout to receive 10% off your purchase. This code can only be used by you once and can't be combined with any other Trendy Tree discounts.
Remember, if you spend $129+ with Trendy Tree, you'll receive free shipping.
Supplies from TrendyTree
1 – 84970TE30 – Angels Pine Swag
2 – 84971SP18 – Andrew Pine
2 – EC4009 – Snow Red Berry Branch
1 – RM995726 – 2.5″ Ribbon