The Secret to building Superfans in a Creative Business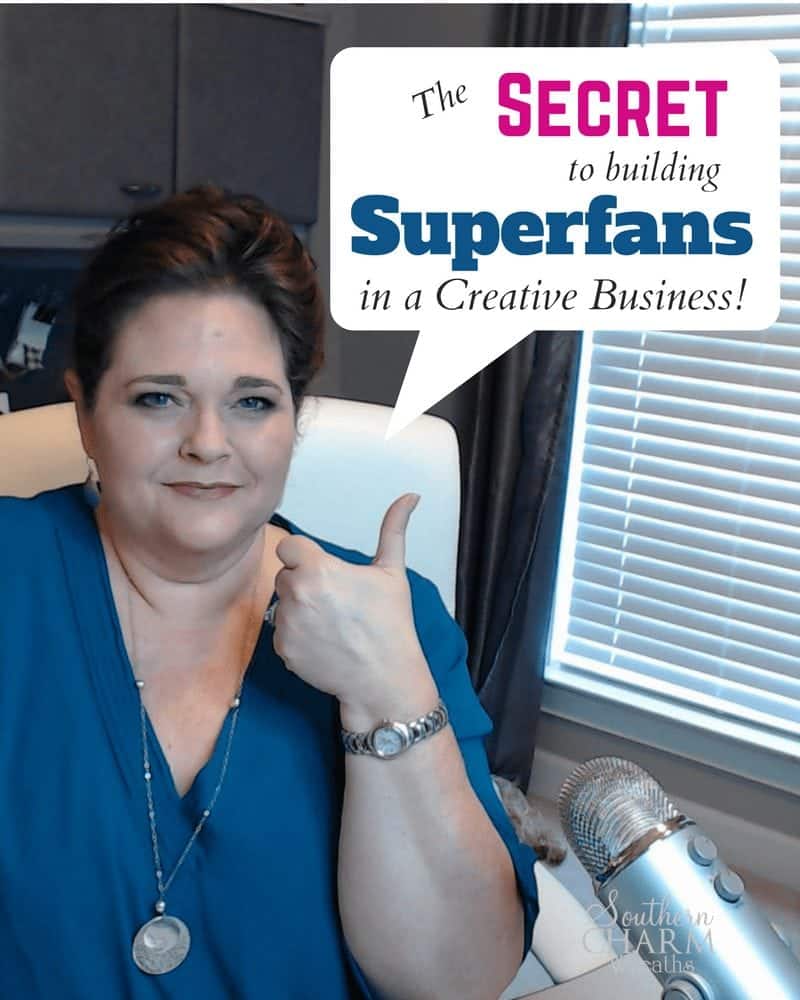 Superfans are people who love what you do so much they want to buy everything you produce and want to hear everything you have to say.  When building your creative business, don't focus on just making a sale but instead work on building superfans by giving great content and building a good reputation.  This post contains some affiliate links for your crafting convenience. Click here to read my full disclosure policy.
I'm a superfan of all things Disney!  I follow Disney Facebook groups. I visit Disney World way too much and I buy Disney crap and then never even use it. Ugh. I mean, why did I think I needed matching Mickey Mouse canisters for the kitchen? LOL  I'll tell you why…because I love all things Disney.  I even go to the Disney movies made for kids.  I consume ALL their content.  I'm one of their superfans.
I realized the importance of superfans by accident when a few of my first ebook customers started promoting my ebook without me even asking them too.  They were promoting it because I was giving such great free bonus information to them they felt they had to share it.
I'm just a regular person and I have superfans. You are a regular person and you can have superfans too.  It doesn't matter how big or small your creative business is, you can have superfans.
My tips for Building Superfans in a Creative Business:
Remember who you're speaking to.
Your followers, your subscribers, your customers are people.  People with lives, people with problems, people with pets and kids, people who are lonely, people with feelings, etc.  Normal everyday people struggling to live their lives.  We as business owners will do much better when we try to relate to them instead of 'sell' to them. When you relate to your fans, customers, followers, they can help you to build your brand and your message. It's not about you but always about them.
Give great content.
You want to always give a great product, fast shipping, respond to emails quickly, give freebies when you can, give bonuses.When you give more than what they expect in return, it will always come back around to you ten fold.
Switch it up on what you offer your fans.
If you normally just do a written blog post, start to add videos.
If you sell digital products give away one or two for free to your fans.
If you offer something to sell, give extras.
The Secret to Building Superfans in a Creative Business video

The power of superfans is amazing. For example, they can help you sell your product, spread your message bigger and further, and help you create a movement. Amazing things happen to you when you begin to impact people's lives.
If' you need a more hands on approach and would like to know how to open an Etsy shop or how to make additional money with your creative business, join me in my Business Inner Circle here.
XOXO,
Julie
If you enjoyed this post, you might also like:
3 Signs You Might Be Ready for Creating a Membership in your Creative Business
10 Mistakes Etsy Sellers Make | Etsy Tips for Beginners