How to Make a Tree Topper Bow
A tree topper bow is very popular and really adds a finished touch to your Christmas tree. I get asked a lot how to make them and below, I'm sharing my instructions for making a tree topper bow. This bow will fit a 6-7 foot tree. For trees larger than this, keep adding more layers to the bow increasing each layer by one inch. This post contains some affiliate links for your convenience. Click here to read my full disclosure policy.
Supplies
2.5" ribbon 20 Yards (I got mine from Sam's)
1.5" Ribbon 20 Yards
Zip Tie
Two pipe cleaners, doubled up
Scissors
Please watch the video below for exact instructions.
[Tweet "How to make the perfect Tree Topper Bow"]
How to Make a Tree Topper Bow
Make the Bow Tails
Cut two 4 yard strips of each ribbon. Pinch in the center and loosely tie off with a pipe cleaner. Set this aside.
Layer 1
Make two 6" loops to look like a bow tie.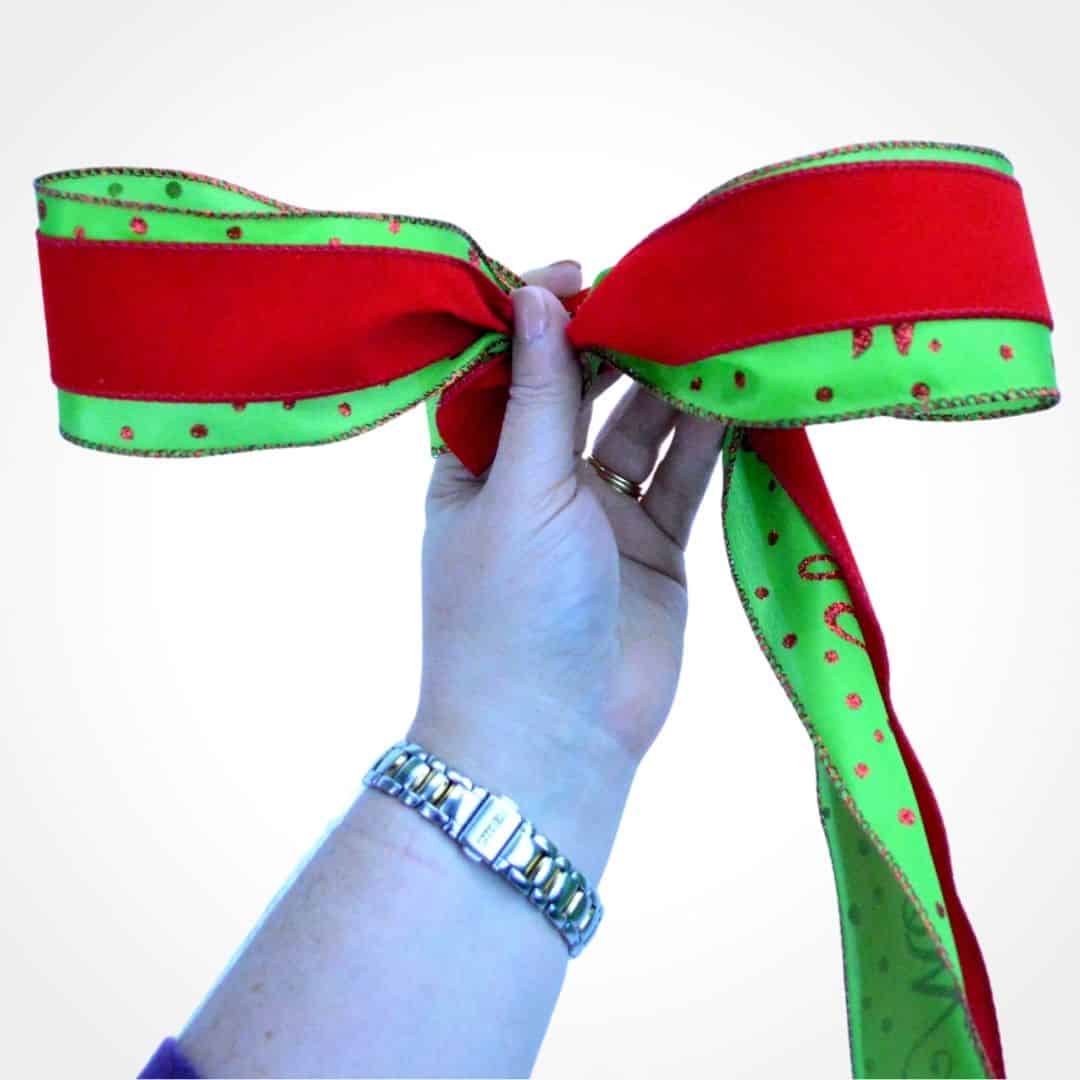 Layer 2
Make four 7" loops to form an X shape behind layer 1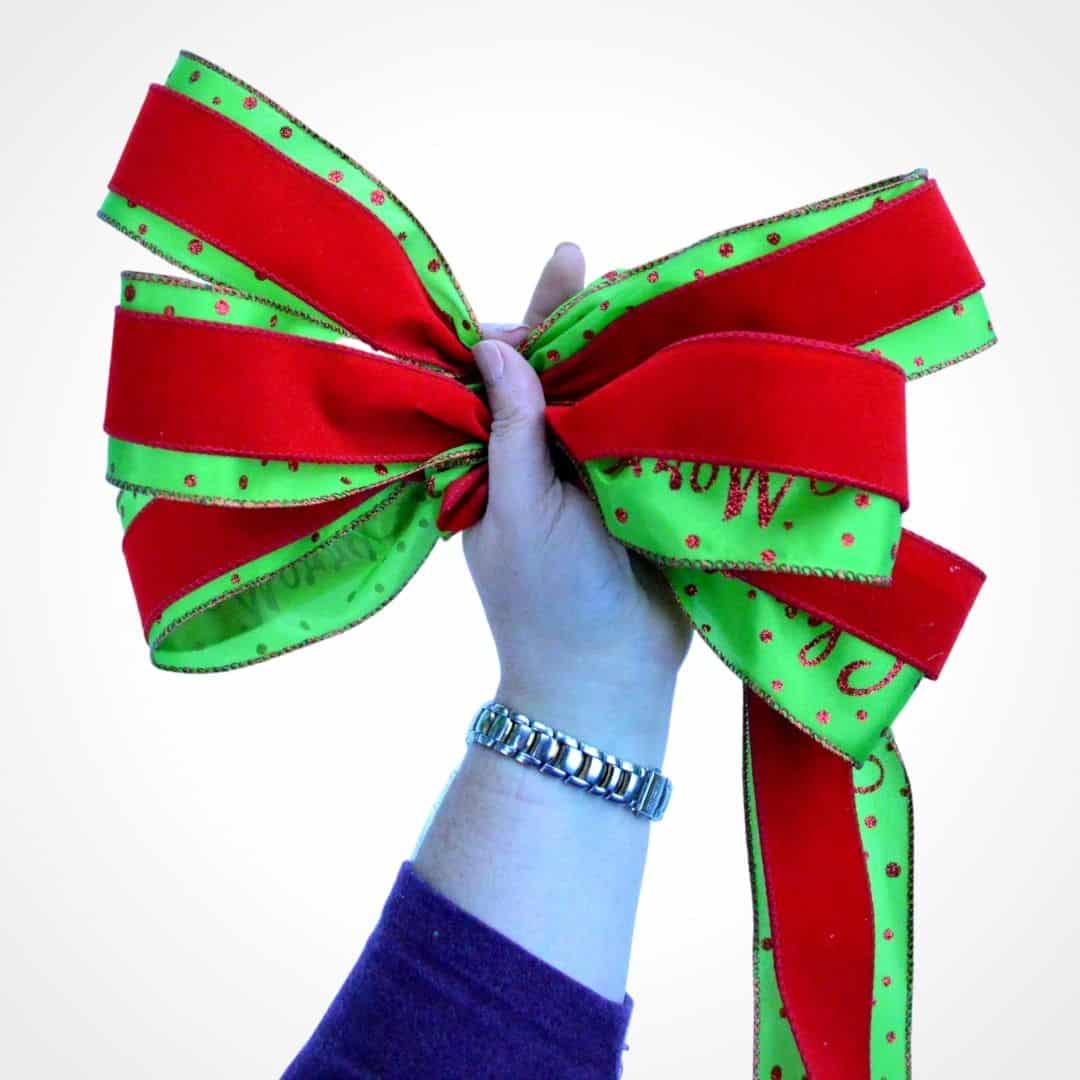 Layer 3
Make two 8" loops to go behind layer 2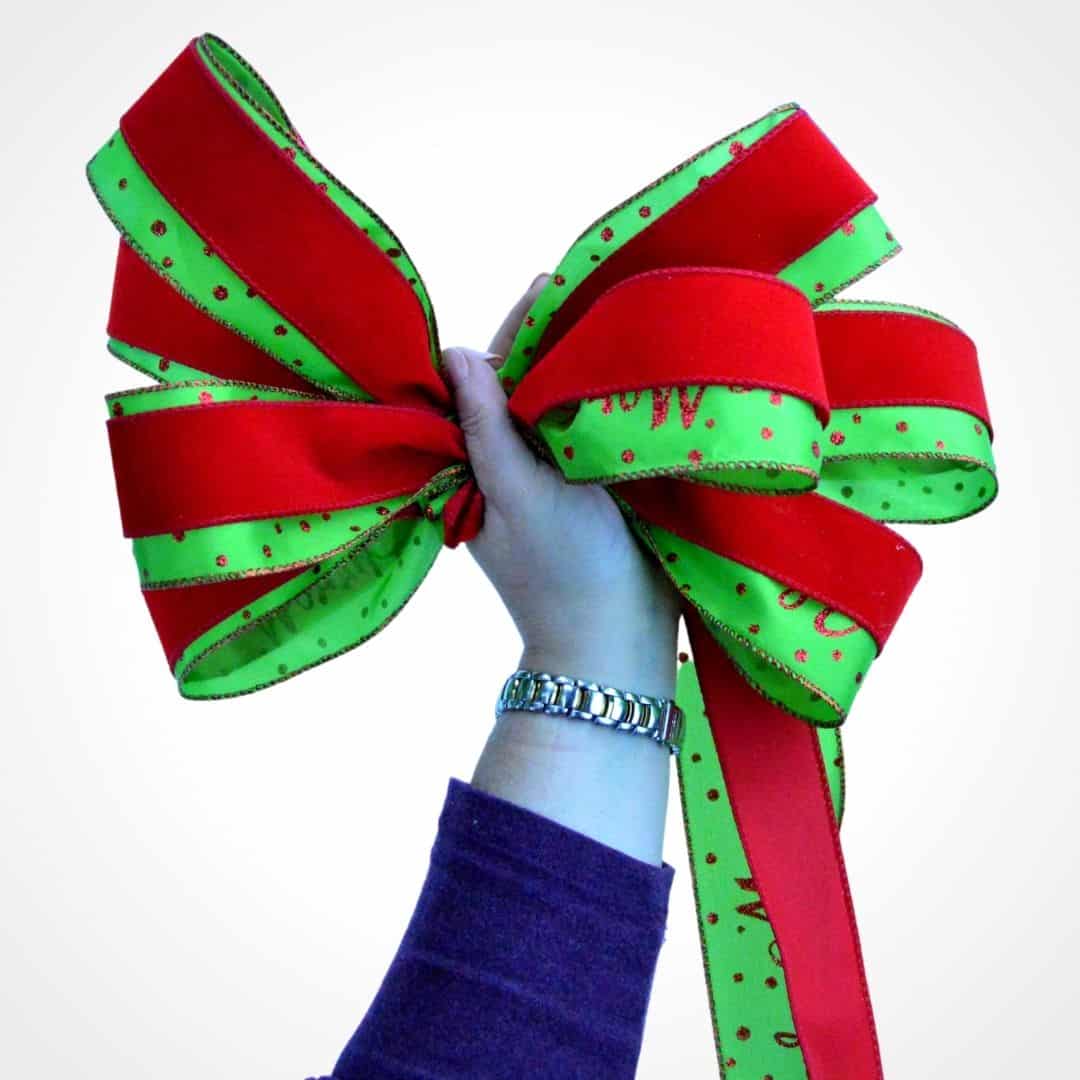 Layer 4
Make four 9" loops to form an X shape behind layer 3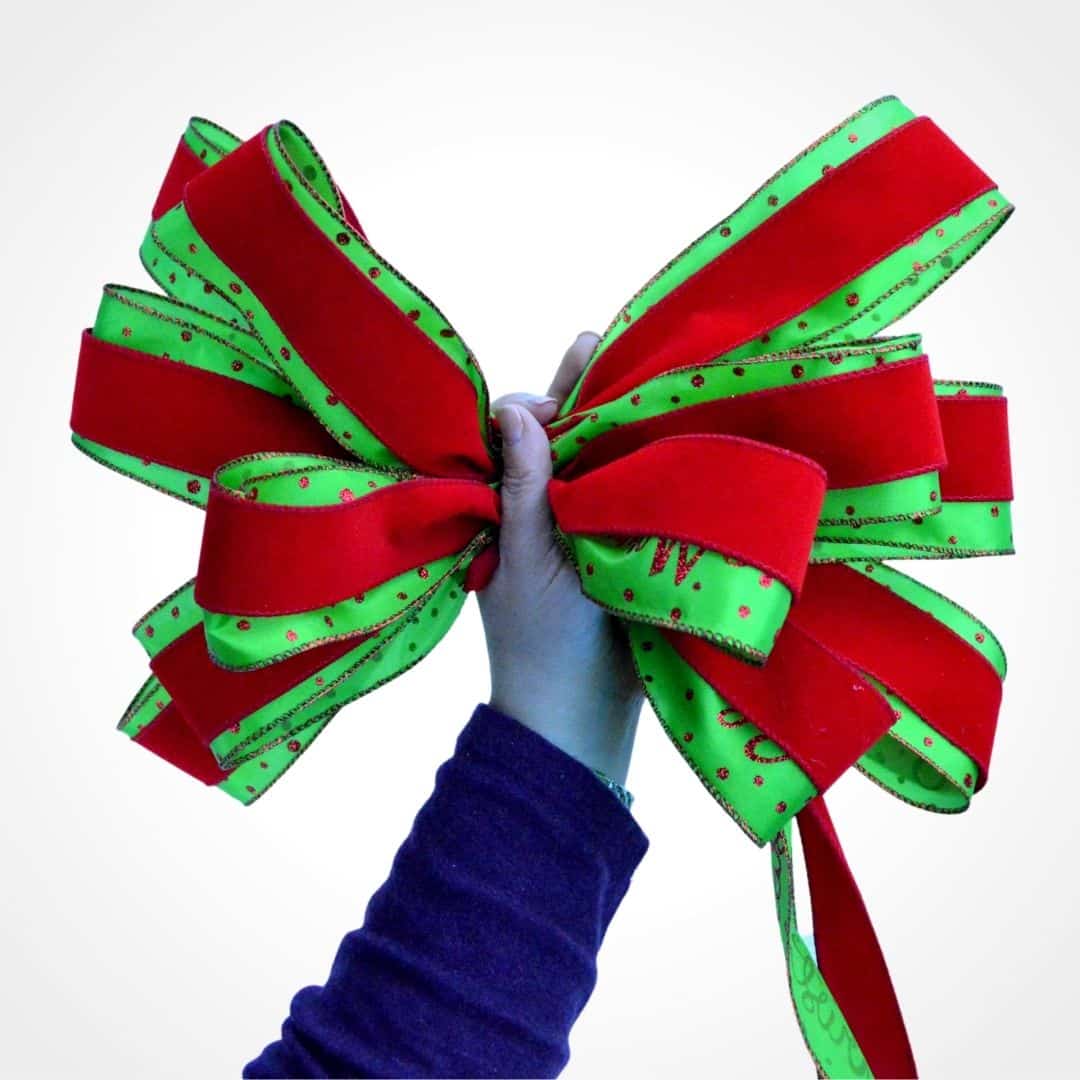 Layer 5
Make three 10" loops to go behind layer 4.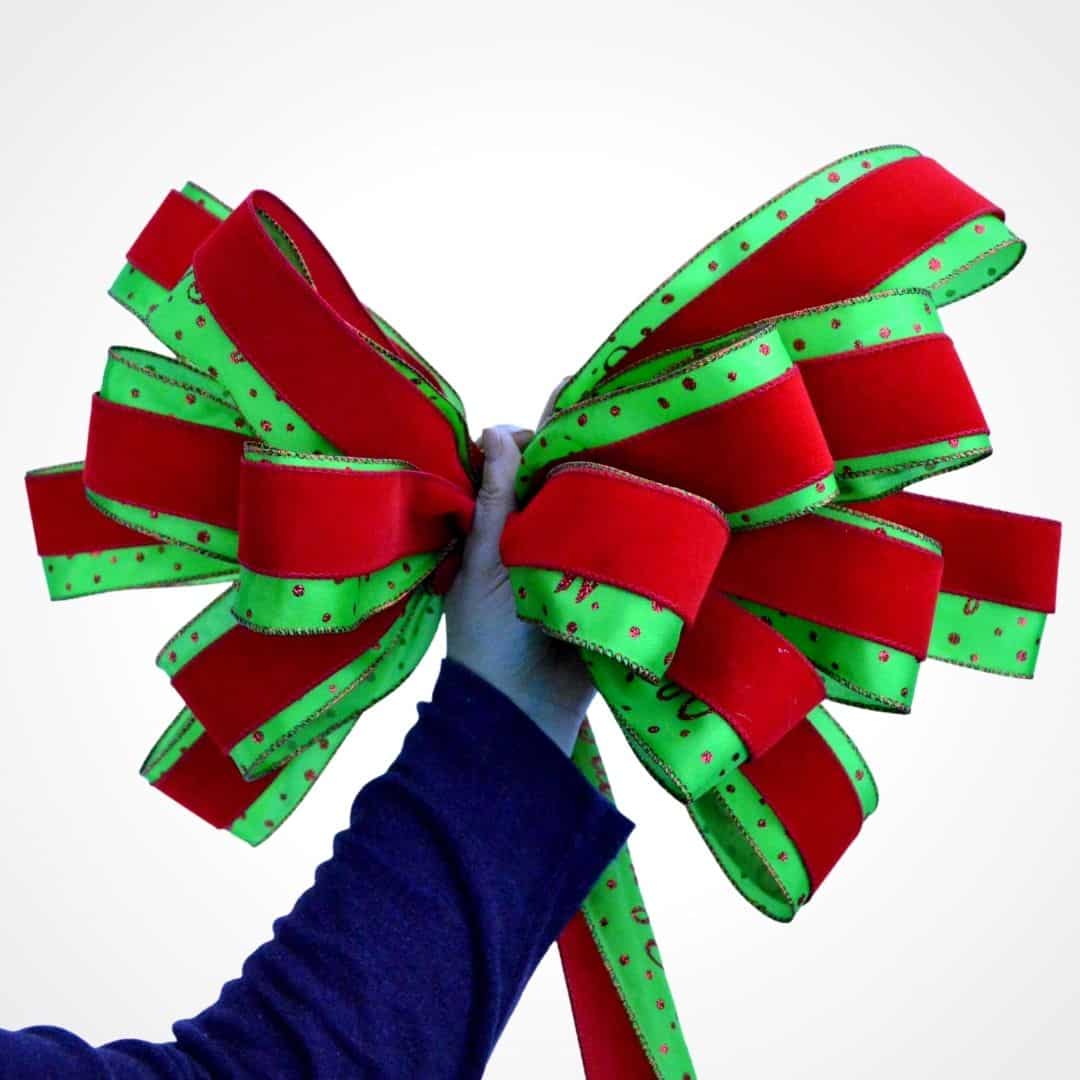 Zip tie together and then use the doubled up pipe cleaner or long florist wire to attach to the bow. Use the pipe cleaner to tie the bow on the tree about 12" from the top.
Watch my How to Make a Tree Topper video below:
Do you use a bow as a tree topper? If not, what do you use? Comment below and let me know.
You might also like how to make a tree topper bow with multiple ribbons here.
If you want to learn to make smaller bows for your Christmas wreaths or garlands, here's my free 9 Ways to Make a Bow video.
Happy Wreathing,
Julie
If you liked this post, you might also like:
How to Make a Designer Tree Topper Bow with Multiple Ribbons
How to Make a Christmas Lantern Topper