How to Prepare Gnomes for Wreath Making
In this video, learn how to prepare your Gnomes for wreath making. It's a simple solution and will make all the difference in the weight of your wreath. This post may contain affiliate links for your convenience. Click here to read my full disclosure policy.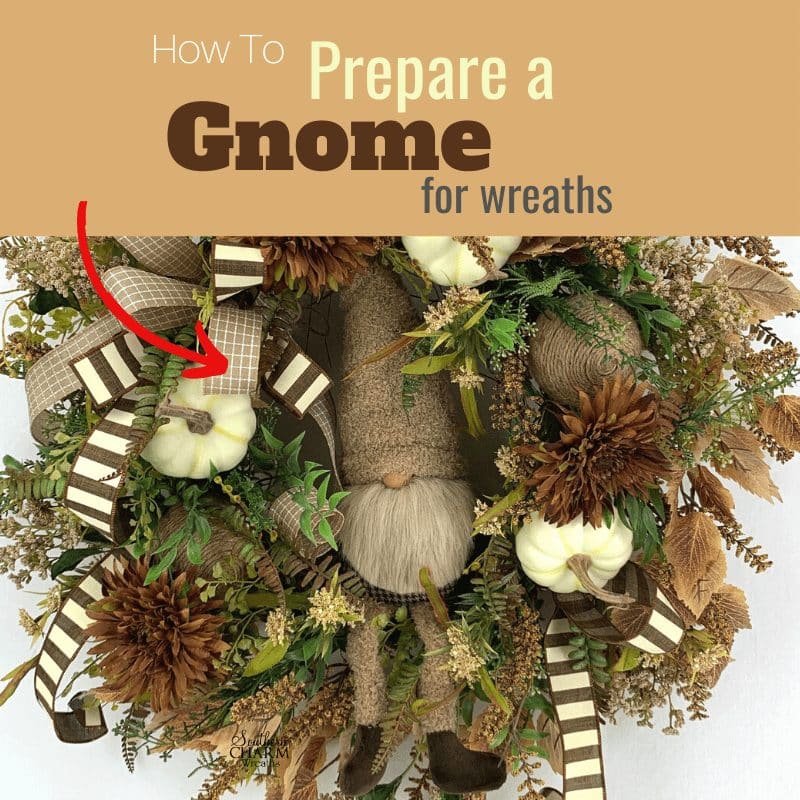 Today we're preparing a gnome for wreath making. Gnomes are very popular and will be popular on into 2020, so let me help you use them in your wreath making.
Supplies for Preparing Gnomes for Wreath Making
Gnome (I purchased mine on Etsy)
Scissors
Batting
Stapler
Steps for Preparing Gnomes for Wreath Making
Step 1 – Begin by feeling around the gnome to see where the majority of the sand is. Once you find the heaviest sand area, try to shake as much of the sand toward that area as you can.
Step 2 – Using scissors, cut the fabric along the seam in a small area opposite where the majority of sand is. Pull out the bag of sand.
Step 3 – Add a bit of batting to the gnome to fill in where you pulled the sand out.
Step 4 – Staple the fabric to close the area that you opened. Note: If you would prefer to sew it closed, you can. Keep in mind this will not be seen once it is in the wreath.
Watch the video below for detailed instructions.
Video How to Prepare Gnomes for Wreath Making
That's all there is to it! Now you have your gnome ready to put in a wreath. 
If you enjoyed this and want to learn to wreath the professional way, join me in our exclusive Wreath Making of the Month Club!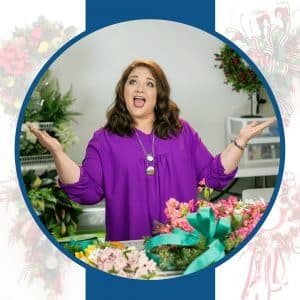 Happy Wreathing,
Julie
If you enjoyed this post, you might also like:
Wreath Supply Haul from Trendz and Gemz
DIY Quick Simple Wreath Making Ideas Like a Pro
Top 15 Wreath Making Tools Needed for Beginners
Liked this How to Prepare Gnomes for Wreath Making tutorial? Pin it for later!