DIY Quick Simple Wreath Making Ideas Like a Pro
In this video, learn how to make wreaths fast using pre-made wreaths you can embellish which comes in handy when you need to make lots of wreaths very fast. This post may contain affiliate links for your convenience. Click here to read my full disclosure policy.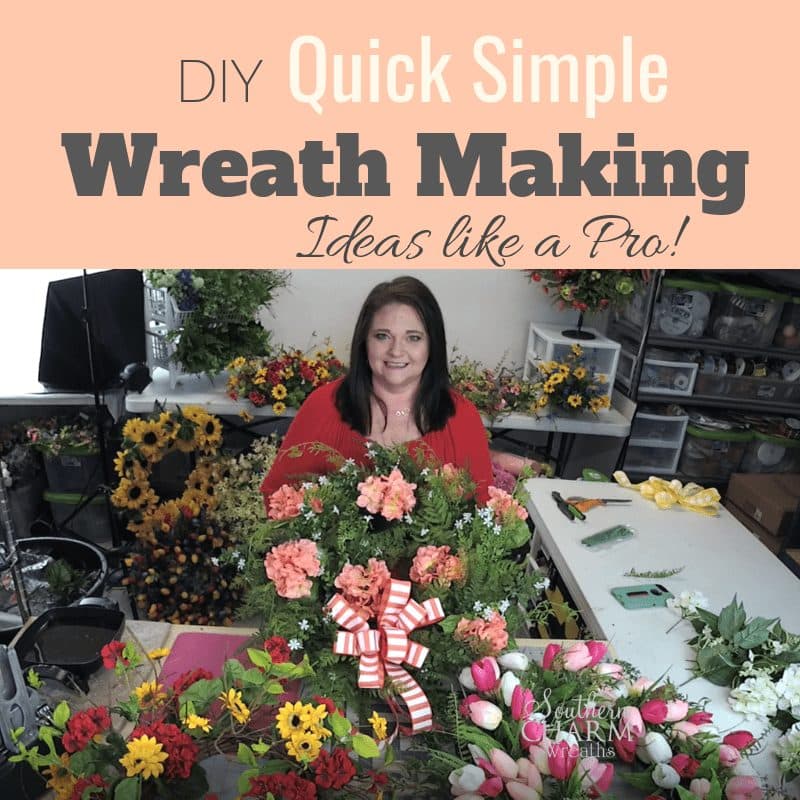 If you need to make wreaths very fast for a craft fair, gift giving or to sell online in an Etsy shop, my secret tip for quick simple wreath making will help get the ball rolling for you.

In this video, I'll show you simple quick and easy wreaths to make in order to up your wreath-making game. I purchase my pre-made wreaths wholesale but you can start with any inexpensive wreath you find in local craft stores wherever they sell flowers.
[Tweet "DIY Quick Simple Wreath Making Ideas Like a Pro"]
Supplies
Pre-made wreaths
Silk flower bushes
Silk greenery bushes
Steel Pick Machine
Silicone mat
Wire Cutters
Hot Glue Gun
DIY Quick Simple Wreath Making Ideas Like a Pro
Step 1 – Take out your pre-made wreath and touch every piece of it fluffing it up and bringing it to life. Normally when you unpack a new pre-made wreath it is flat and lifeless.
Step 2 – Trim flower stems or greenery stems from the bush.
Step 3 – Dip stems in hot glue and insert into the pre-made wreath keeping the flowers in one direction.
Note: if you have a wreath that's pre-made but it's too thin to hot glue flowers into, you can zip tie it to a grapevine wreath for adding thickness and surface.
Feel free to use whatever flowers you can find on hand and don't forget a filler flower for added softness and texture.
That's it, you're done! Three easy wreaths to make quickly.
Video DIY Quick Simple Wreath Making Ideas Like a Pro
This is just the tip of the iceberg for the style of wreaths you can make by starting with a pre-made wreath. Use your imagination and pull in colors and items from the season.
Let me know if you enjoyed this and don't forget to join me on Facebook so you can watch me Live!
If you enjoy watching me and/or learning to make wreaths of various styles, join me in my Wreath Making of the Month Club!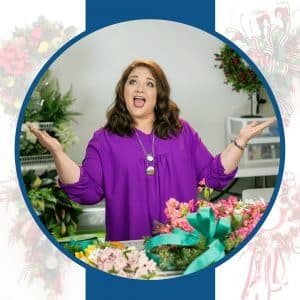 Happy Wreathing,
Julie
If you enjoyed this post, you might also like:
Controlling Overwhelm in a Creative Business
How Selling Online with My Creative Business Has Changed My Life
30 Craft Show Tips for Beginners