Simple Spring Candlestick Topper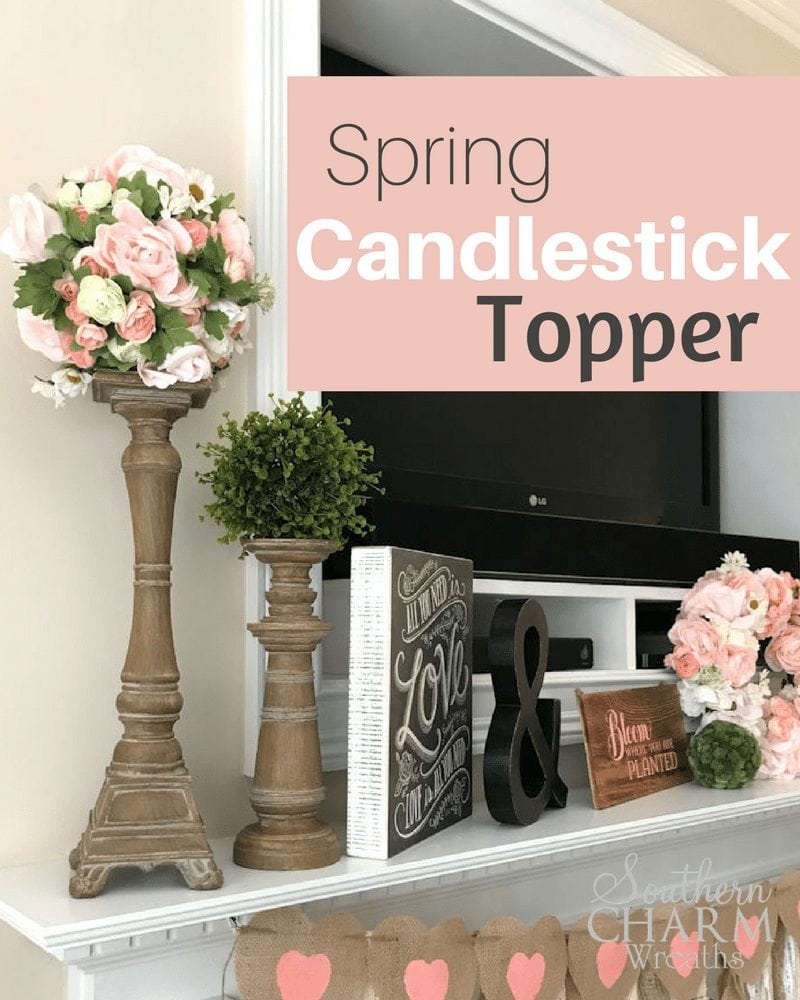 If you can't find the perfect candle for your candlestick, why not make a super simple Spring Candlestick Topper? Today we're breaking out beautiful Spring colors to make this fun DIY Silk Flower Easter Door Hanger! This post contains some affiliate links for your crafting convenience. Click here to read my full disclosure policy.
Simple Spring Candlestick Topper
In this tutorial, we're making a simple Spring Candlestick Topper to replace your candles. Here's how:
Supplies
3 Peony Rose Bundles from Hobby Lobby (I only had 2)
1 Rinuculus bush (not needed if you use 3 Peony Bushes)
5″ Styrofoam Ball
Small Leftover Green Leaves
[Tweet "How to make Simple Spring Candlestick Topiary"]
Decorating for Valentine's Day is always so much fun. But this year, I wanted to keep it super simple and use pastel colors instead of the traditional red and pink.  So I chose pale peach, creams and burlap for my Valentines Day mantle.  In this tutorial I want to tell you how I made the Candlestick topper that I plan on leaving up through spring.
Simple Spring Candlestick Topper
To begin, cut the flowers off of the bouquet and remove the fat plastic stems.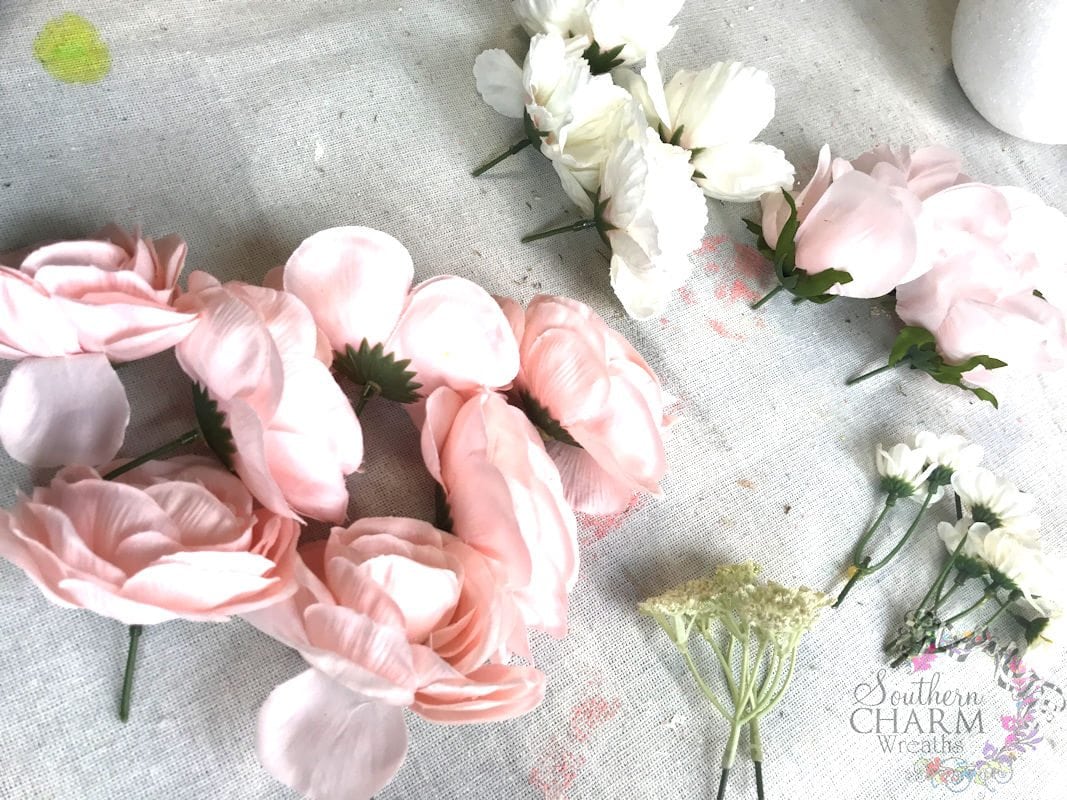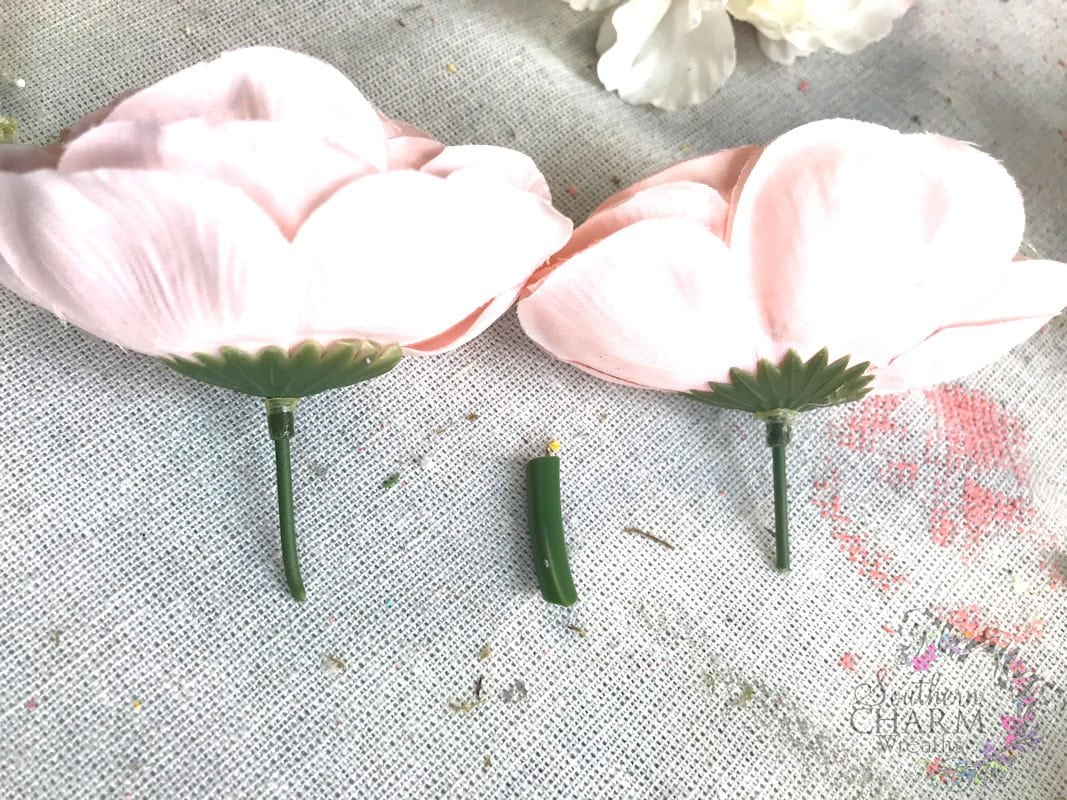 Sort the flowers by type to help with placement.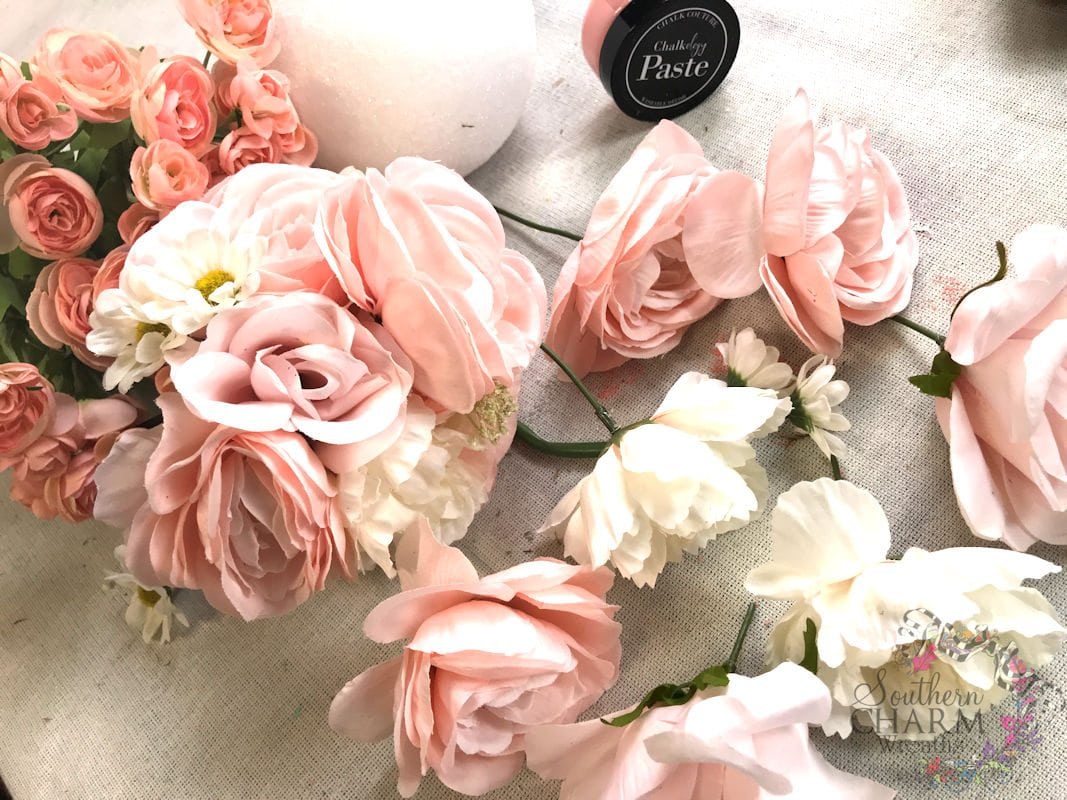 Starting with the larger pink flowers, push the stems into the styrofoam base. Make sure to evenly space them around the sphere.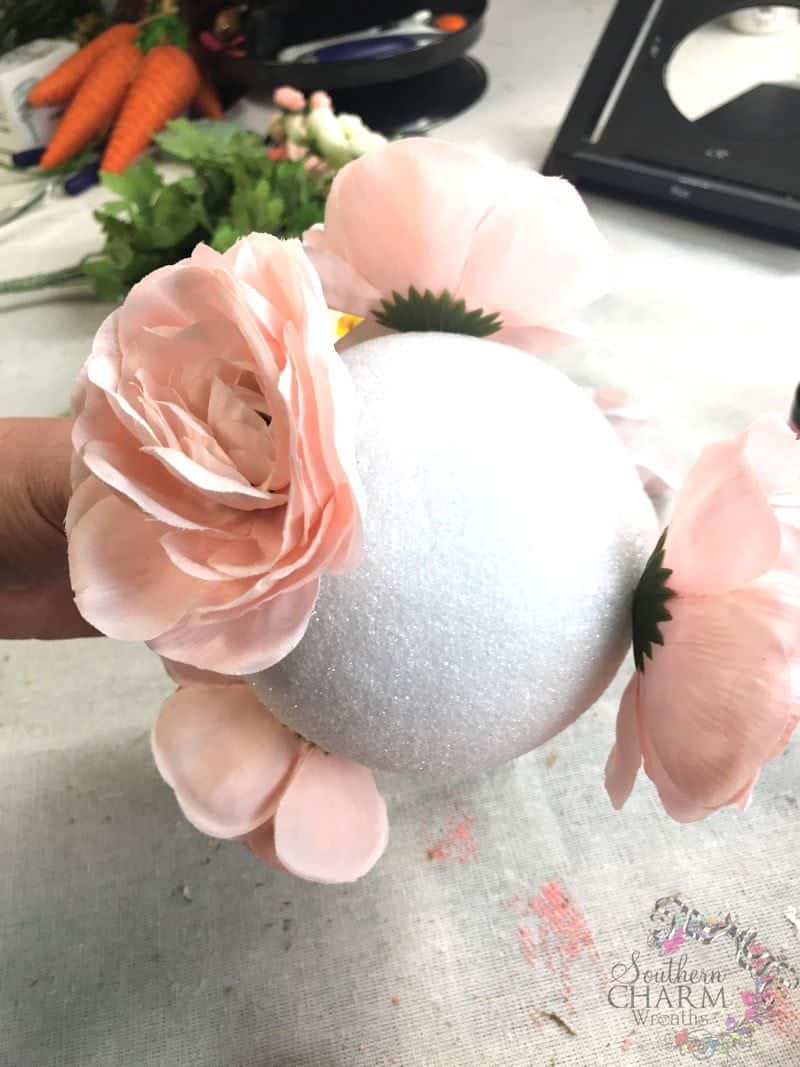 Next, begin to add the large white flowers the same as above, evenly spacing them around.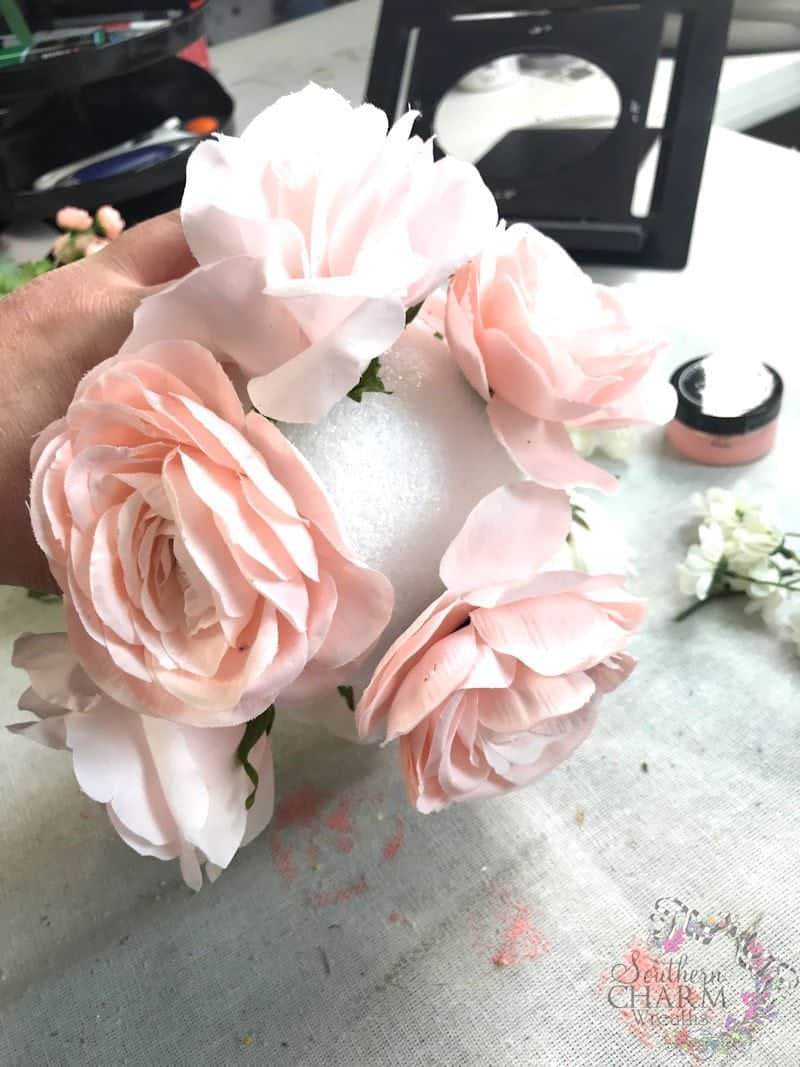 Then fill in with smaller flowers. I like these from Hobby Lobby.  Since the stems are not strong enough to pierce the sphere, use an awl to first punch a whole and then add hot glue to the stems and insert.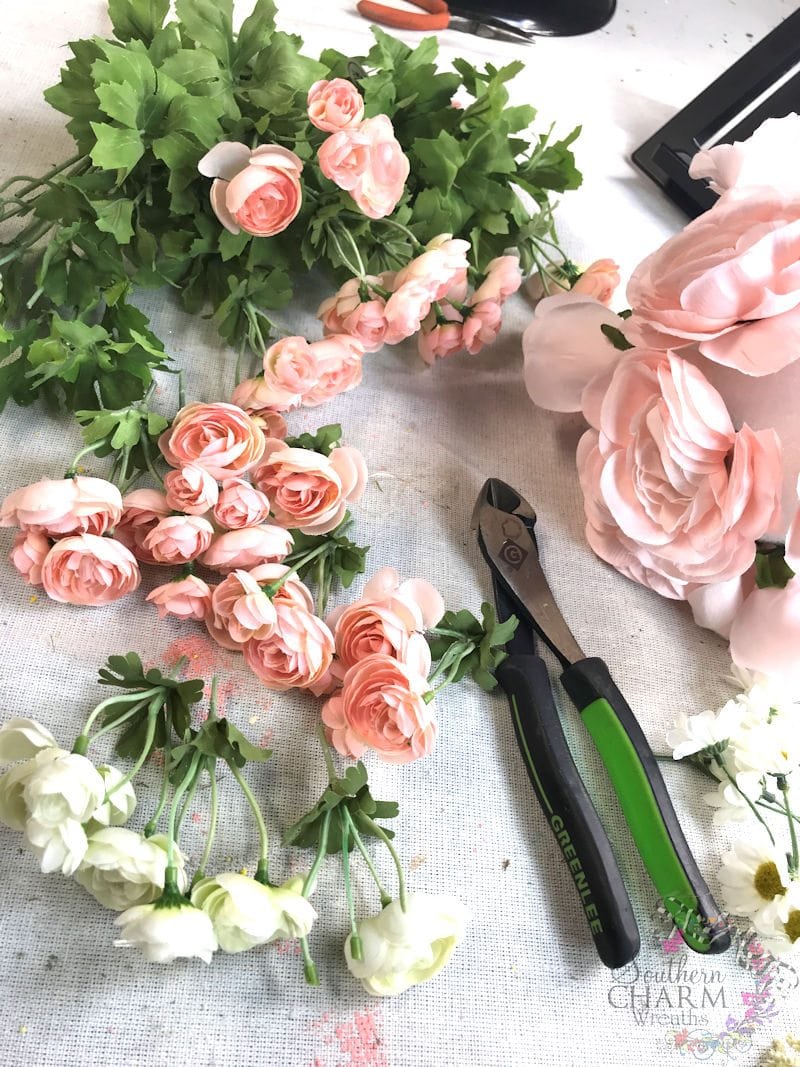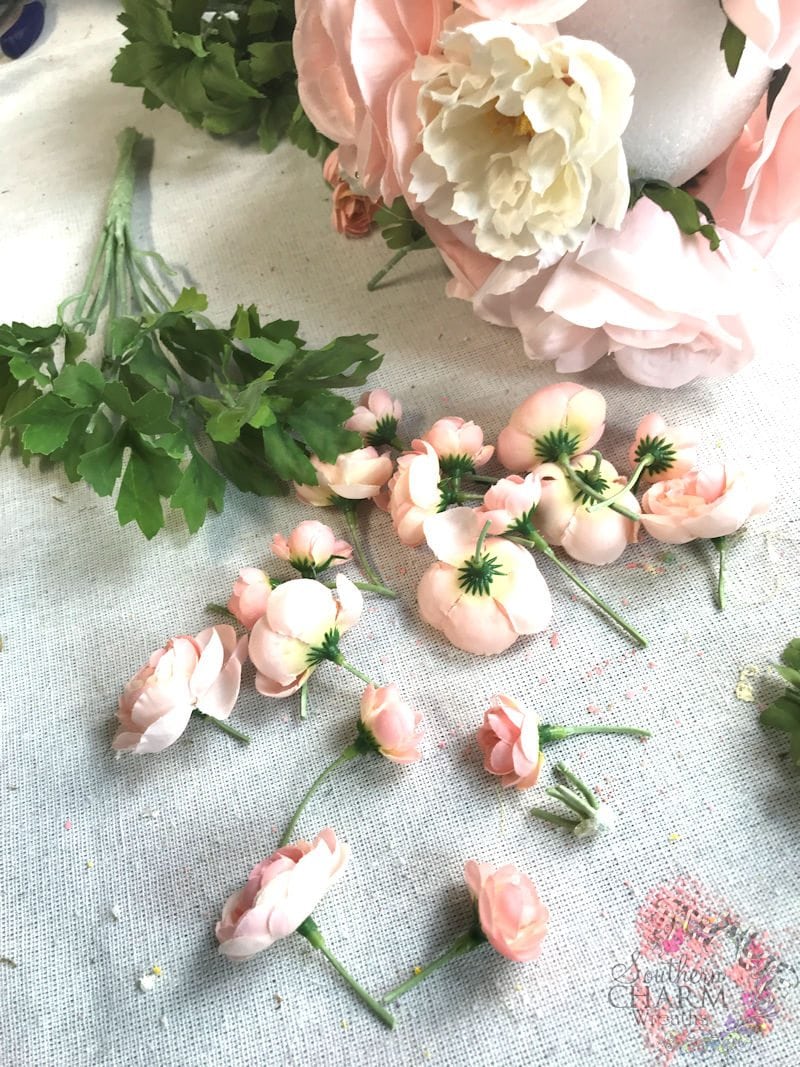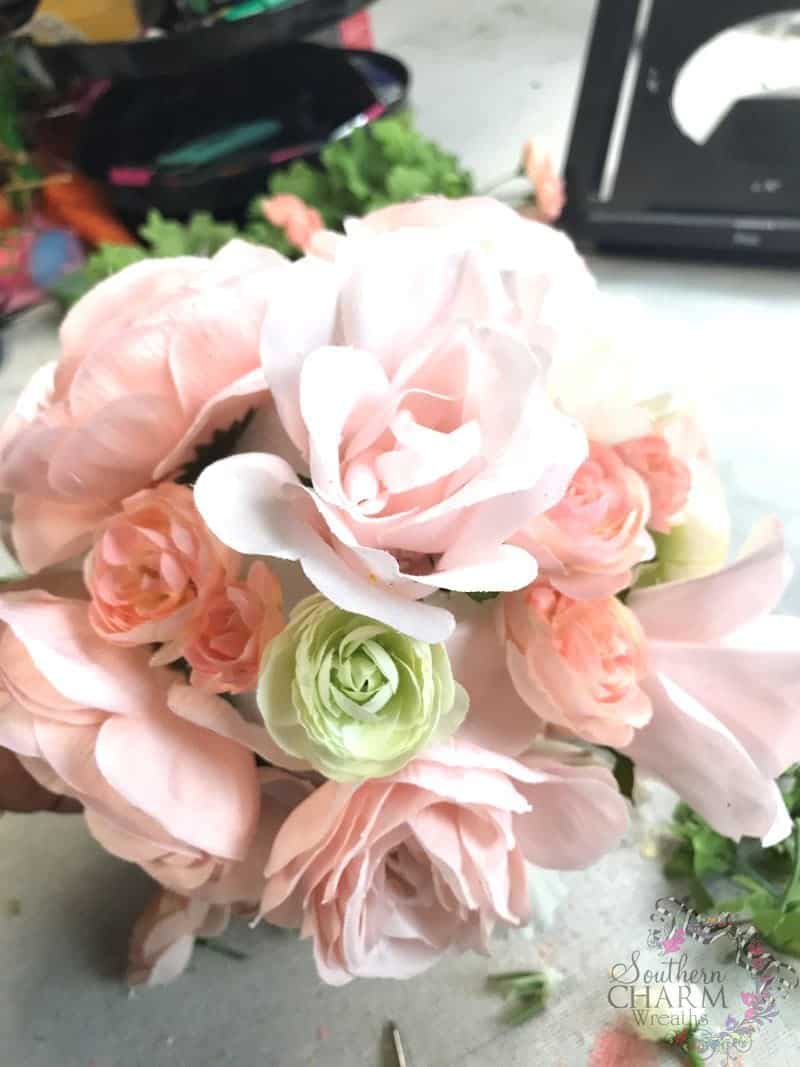 I added leftover leaves from the bush to fill in any wholes and then hot glued very small flowers using tweezers from this kit into the leaves to help break up all the green.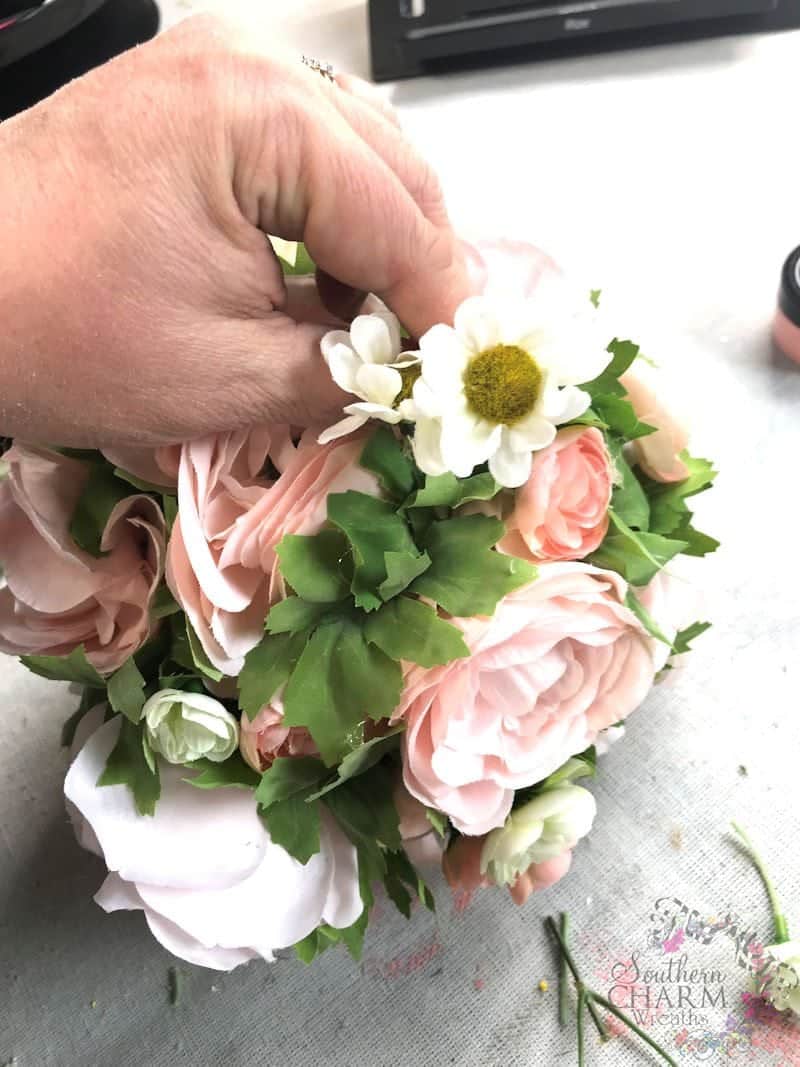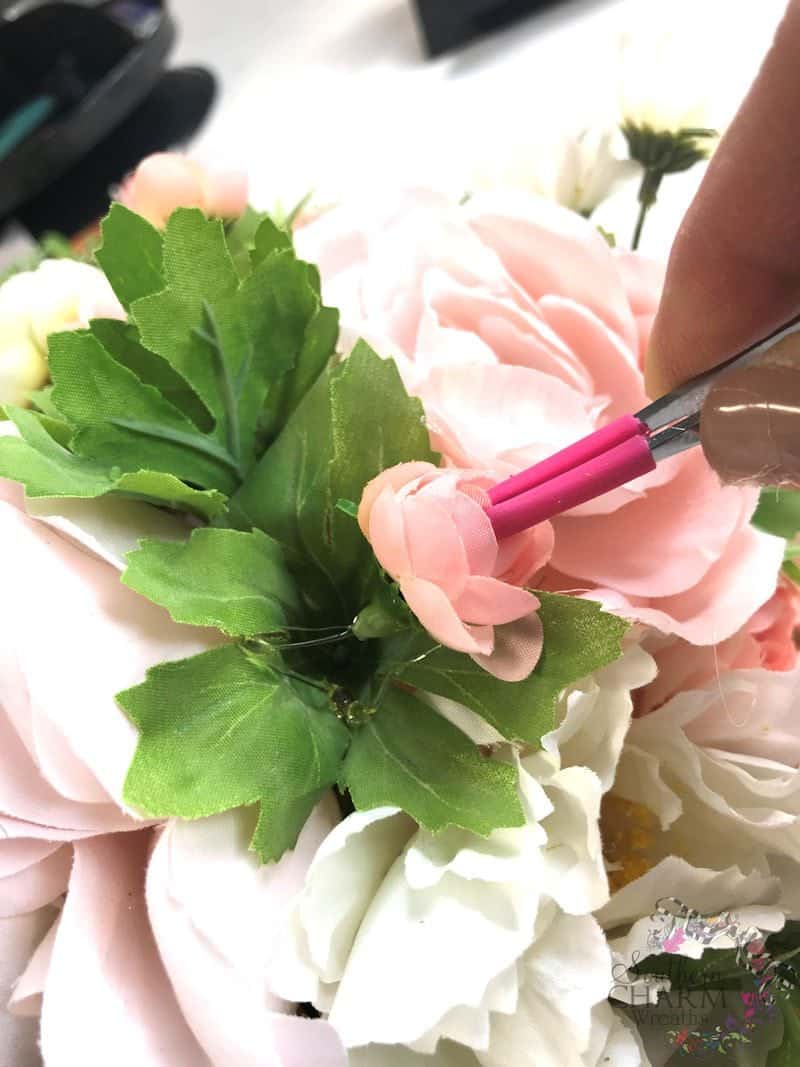 I hope you enjoyed this Simple Spring Candlestick Topper idea! You could easily use this same concept for any season by changing out the flower or you can even add ribbon streamers to the bottom and call it a kissing ball.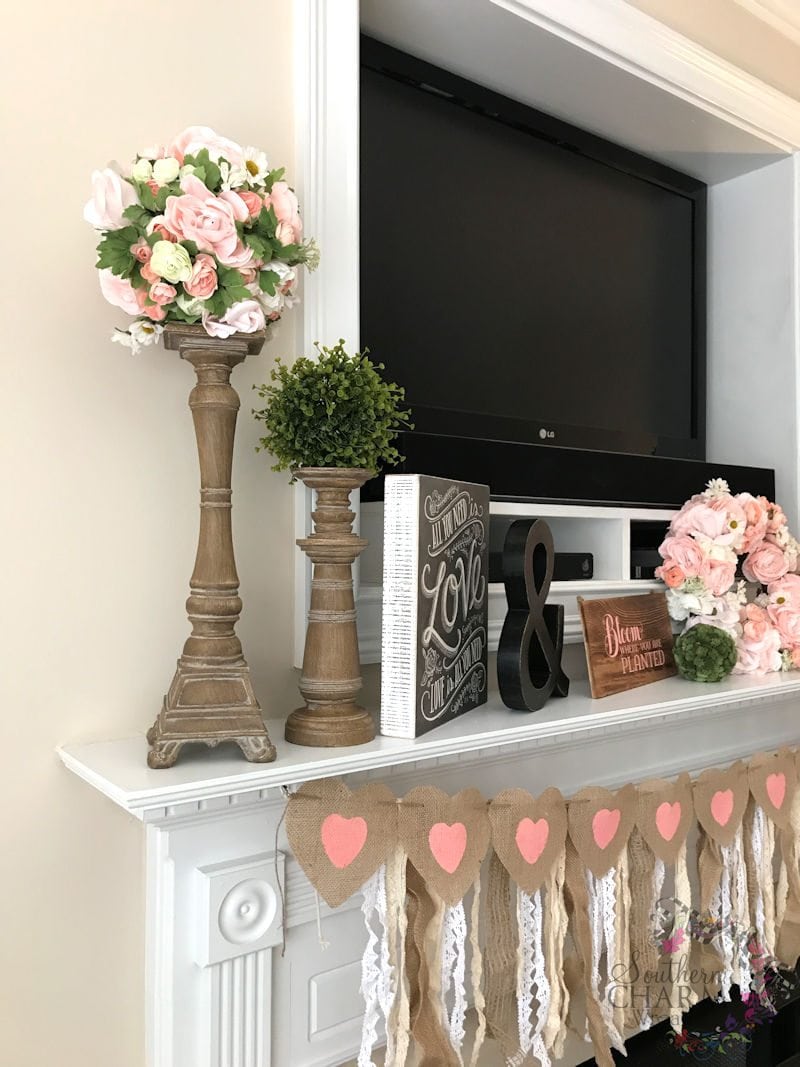 For those asking, I purchased the candles from Grandin Road.
If you would like to learn more about wreath making, join my Wreath Making Club.
Don't forget to join me on Facebook Live, for my other DIY tutorials. Even better, join our messenger bot HERE and we'll send you a message on Facebook the next time we go live. It's always more fun to join in on the conversation.
Happy Wreathing,
Julie
If you enjoyed this post, you might also like:
Valentines Day Mantle Decor Idea
DIY Compact Decorative Spring Wreath Idea