Valentine's Day Mantle Decor Idea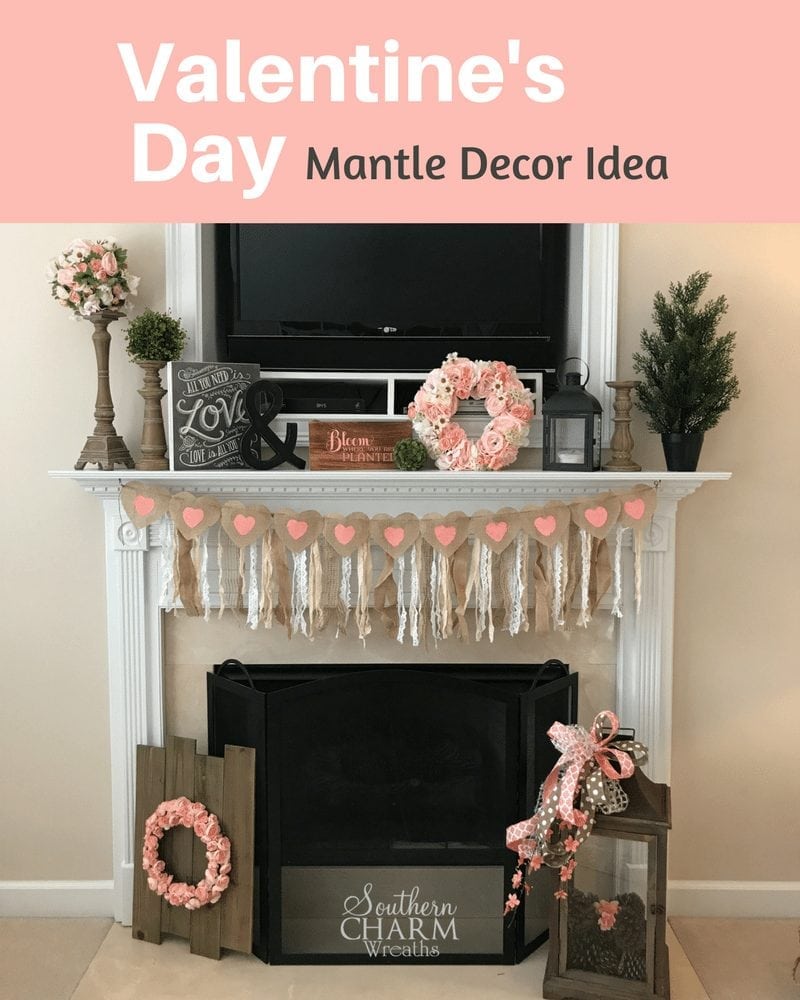 Decorating your fireplace mantle with a TV can be tricky. Today I want to show you how I decorated my mantle for Valentine's Day.  This post contains some affiliate links for your crafting convenience. Click here to read my full disclosure policy.
Valentine's Day Mantle Decor
In this video, I want to welcome you into my family room and show you how I decorated my fireplace mantle.  You see, I always struggle with decorating it because it has the ugly TV.  I personally hate the TV and would get rid of all of them in the house if I had a chance but the hubs HAS to watch his football, so we compromise.  He can have the TV and watch his stupid football and I get to decorate the house anyway I want.  I think that is totally fair! What say you???
There are a few tips and tricks I learned and I want to share them with you while I decorate with my Valentine's Day Mantle Decor Idea.
While I couldn't locate the exact supplies I used, I came up with some good substitutes:
Bloom Where you are Planted Sign
Valentine's Day Mantle Decor
First, I place taller items on either side of the TV on both ends of the mantle as anchor pieces.  This forms a triangle from the top of the TV to either side of the mantle.
Then I place something just a little shorter beside those anchor pieces so that the eye gradually moves up towards the ends of the fireplace and then to the top of the TV.
I then place items just under the TV and make sure they are short enough so they don't interfere with viewing the TV while its on or the remote control signals.
I place various heights some tall like this compact decorative wreath I taught you how to make HERE and then some short like the small mossy covered spheres.
Then in order to bring the peach color throughout, I made a spring candlestick topper to place on top of the candlestick. Learn to make a candlestick topper HERE.
Under the mantle I layered a burlap and lace garland with a burlap heart garland where I used my Chalk Couture paste and transfer to add peachy colored hearts.
Valentine's Day Mantle Decor Idea Video…
Other pictures of my Valentine's Day Mantle Decor Idea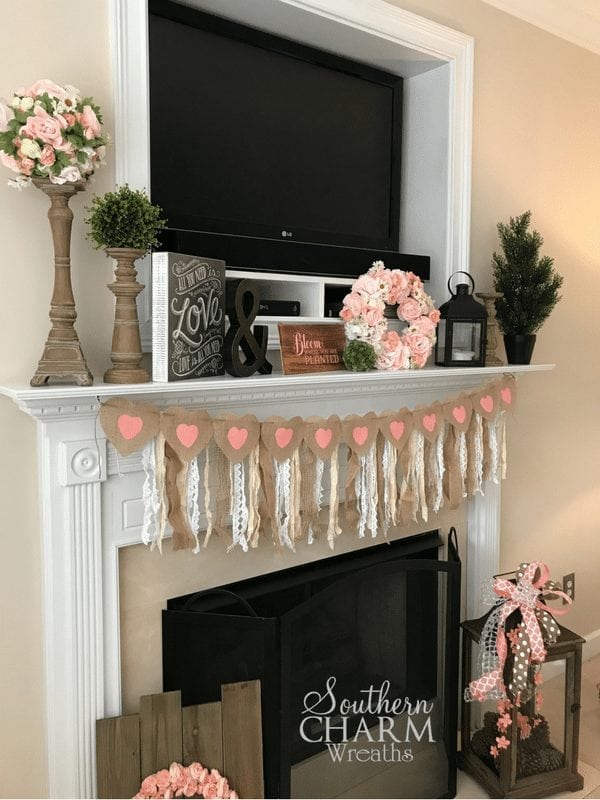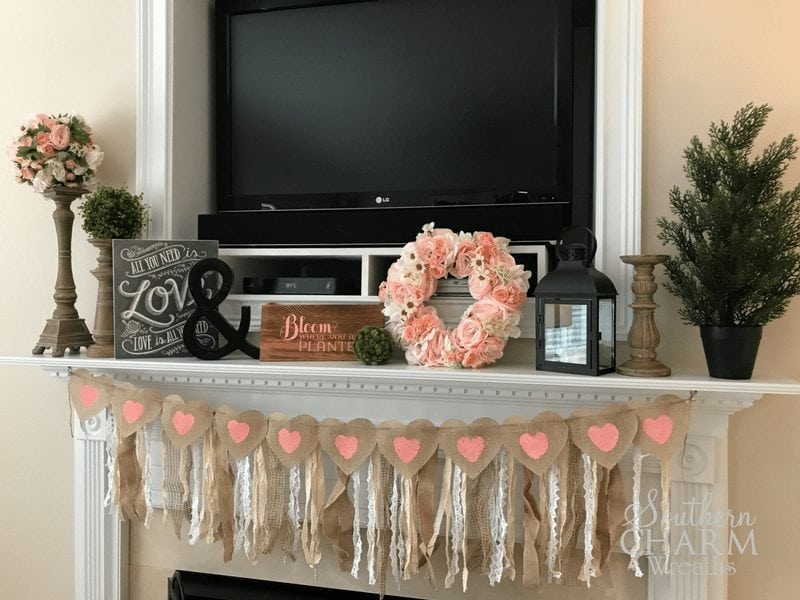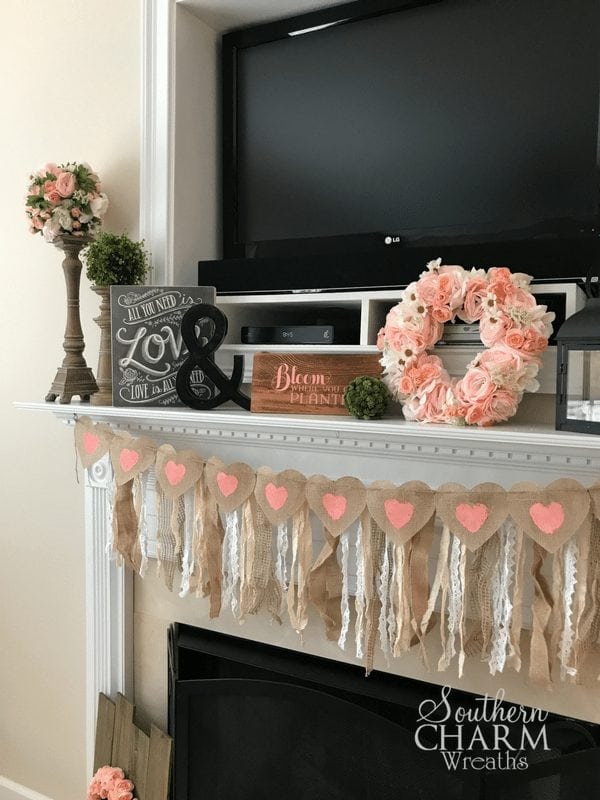 I hope you enjoyed this Valentine's Day Mantle Decor Idea and wonder how you decorate your mantle for Valentine's Day??? So now that this is up, I can just change out the hearts and love sign with something more springy and use this decor throughout Springtime.
If you would like to learn more about wreath making, join my Wreath Making Club.
Don't forget to join me on Facebook Live, for my other DIY tutorials. Even better, join our messenger bot HERE and we'll send you a message on Facebook the next time we go live. It's always more fun to join in on the conversation.
Happy Wreathing,
Julie
If you enjoyed this post, you might also like:
14 DIY Valentines Day Wreath Ideas
How to Make a Deco Mesh Valentine Wreath