How Do You Make a Bow with Multiple Colors of Ribbon?
Learn how to pair colors, patterns, and textures with this easy multi-color ribbon bow tutorial!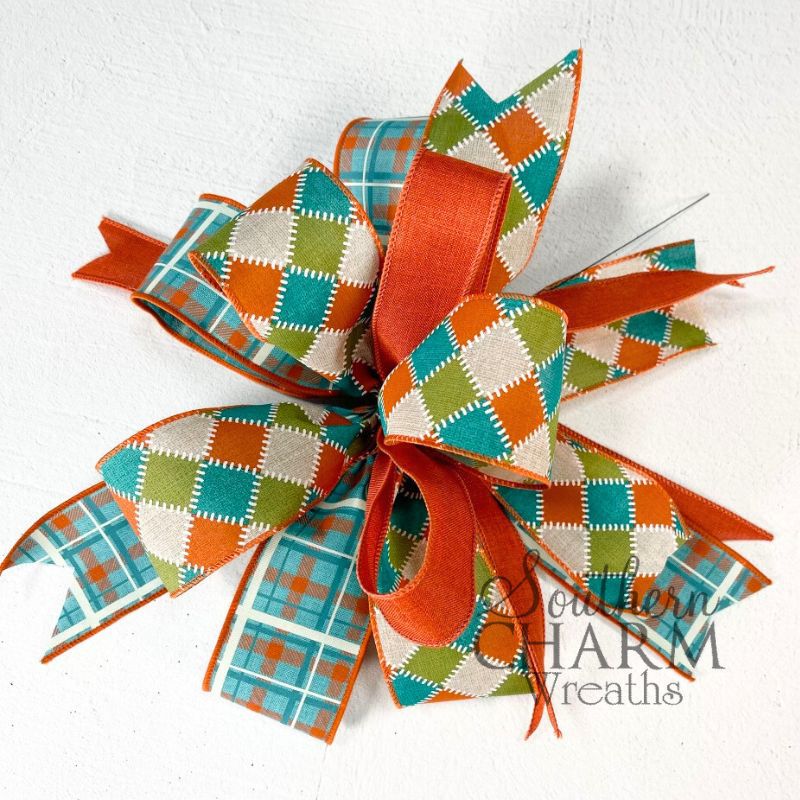 Multi-color ribbon bow
If you're a beginner bow-maker, it can be intimidating trying to match ribbons on your own. But once you learn how, you'll see just how simple it really is!
By learning how to play with color, pattern, and texture, you can begin creating your own designs without needing to follow a tutorial.
This is a wonderful way to get creative and share your unique creations with the world! And in this post, I'm showing you how to do just that.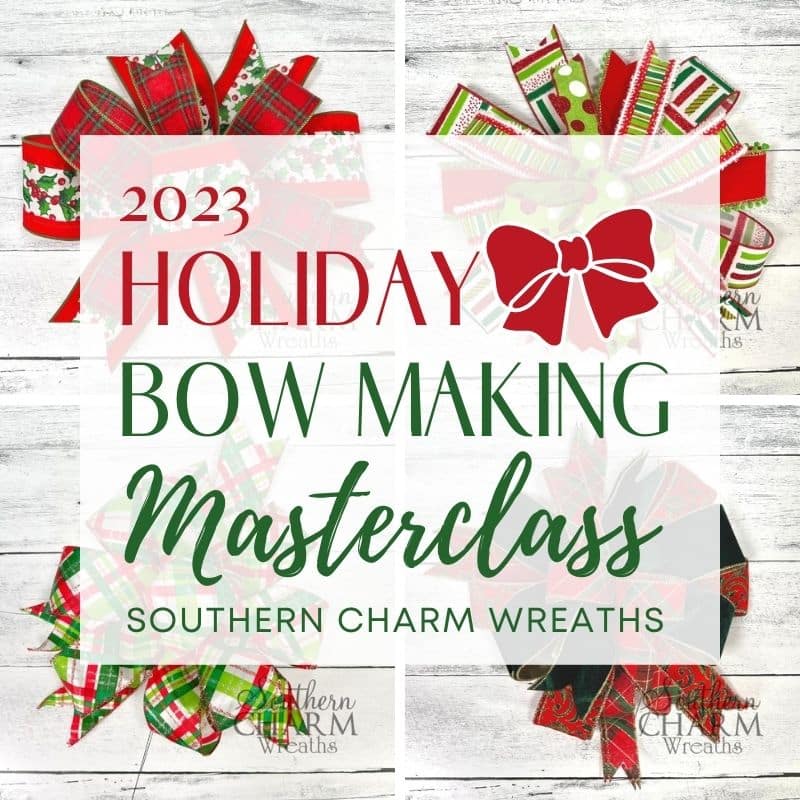 Make sure to join our Holiday Bow Making Masterclass for all of your holiday projects!
This post may contain affiliate links for your convenience. Click here to read my full disclosure policy.
Supplies for this project
You'll need:
How to make a bow with multiple colors of ribbon: Step-by-step tutorial
1. Choose a ribbon that speaks to you
First, choose a ribbon that makes you feel inspired!
This ribbon will be the base for your bow as you'll choose coordinating colors from its pattern.
2. Find complementary colors
When pairing colors, pay attention to both color and shade.
Match ribbons to the colors in your inspiration ribbon, ensuring they're the same tone for a unified look.
3. Experiment with texture
Coordinating ribbons with glitter, velvet, copper, and more can add interest to your bow without any added pattern.
4. Pair a pattern
To pair two patterns, choose two ribbons with the same, or similar, color story. Then, match them with a solid ribbon that ties the patterns together.
5. Tie together with your focal sign
If you're using a sign, you can pull ribbons that match the colors of this focal piece.
6. Make your multi-color ribbon bow
It's time to put what you've learned into practice!
Step 1
First, cut an 8-inch streamer of your "inspiration ribbon." Pinch and pleat, measuring 16 inches for an 8-inch loop. Pinch and twist between loops, repeating this process for a total of three loops. Then, trim your streamer.
For the rest of the loops, you're going to be working off this base. Hold your ribbon in your non-dominant hand while your dominant hand makes the loops.
Step 2
Repeat these steps with a new ribbon with a coordinating pattern, working on top of your base bow.
Step 3
Then, grab a thinner ribbon and repeat these steps, this time making two 6-inch loops.
Step 4
For the finishing touches on your multi-color ribbon bow, bring back your original pattern ribbon, measuring a streamer, then 10 inches a final 5-inch loop. Secure the center with florist wire, pulling tight.
You can always go back in with more colors, adding more layers, until the bow is to your liking!
Watch the video: How Do You Make a Bow with Multiple Colors of Ribbon?
If you enjoyed this post, you might also like:
Like this post? Pin it for later!