20 Best DIY Fall Wreath Ideas for Your Front Door
As the heat slowly comes to an end (hopefully!), I am always ready to start decorating for Fall. Of course for me, a huge part of that decorating includes making Fall wreaths!
I've rounded up the 20 Best DIY Fall Wreath Ideas below for your inspiration.
This post contains some affiliate links for your convenience. Click here to read my full disclosure policy.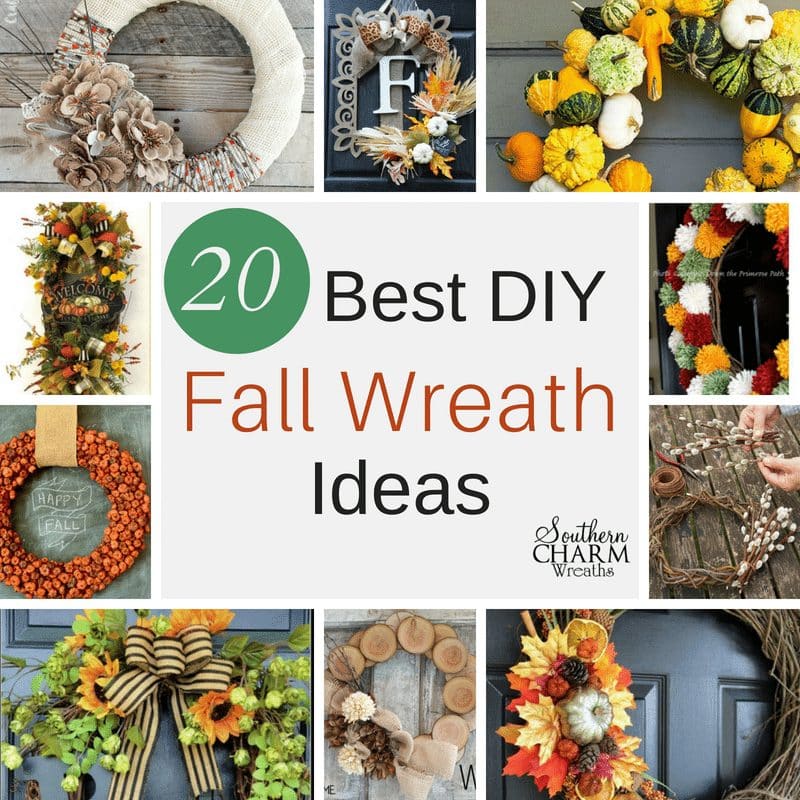 20 Best DIY Fall Wreath Ideas
1. This simple wreath avoids the usual orange colors of Fall and instead goes more neutral but with a pop of bright green.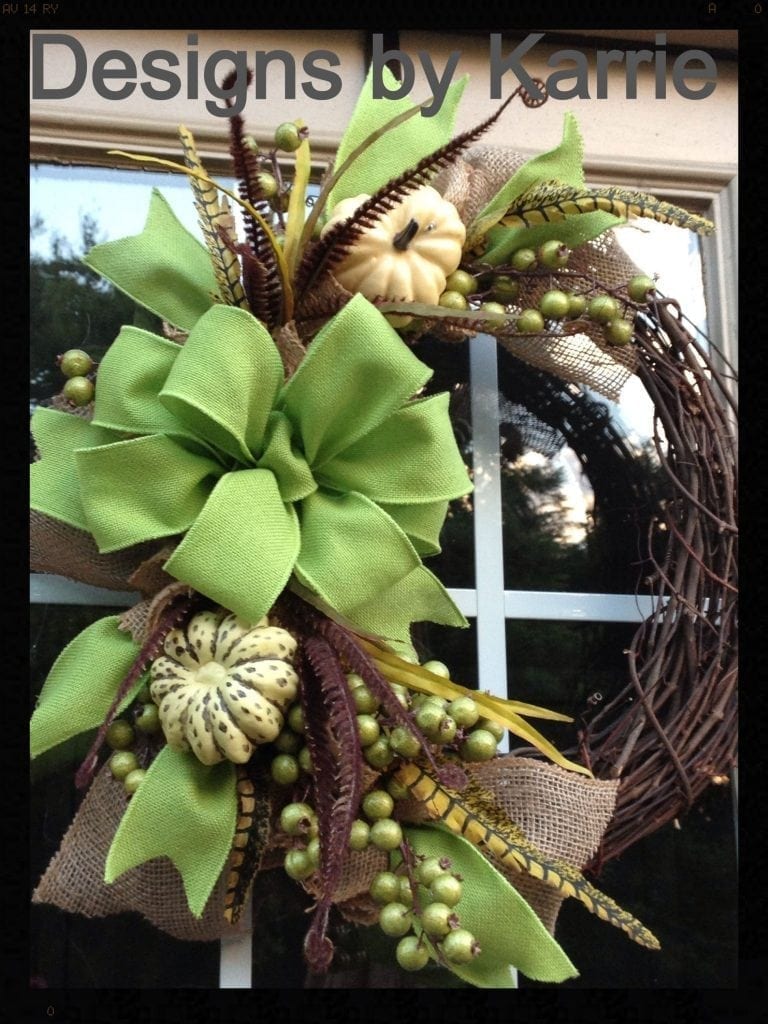 2. I love this rustic Fall wreath full of fun embellishments and burlap flowers.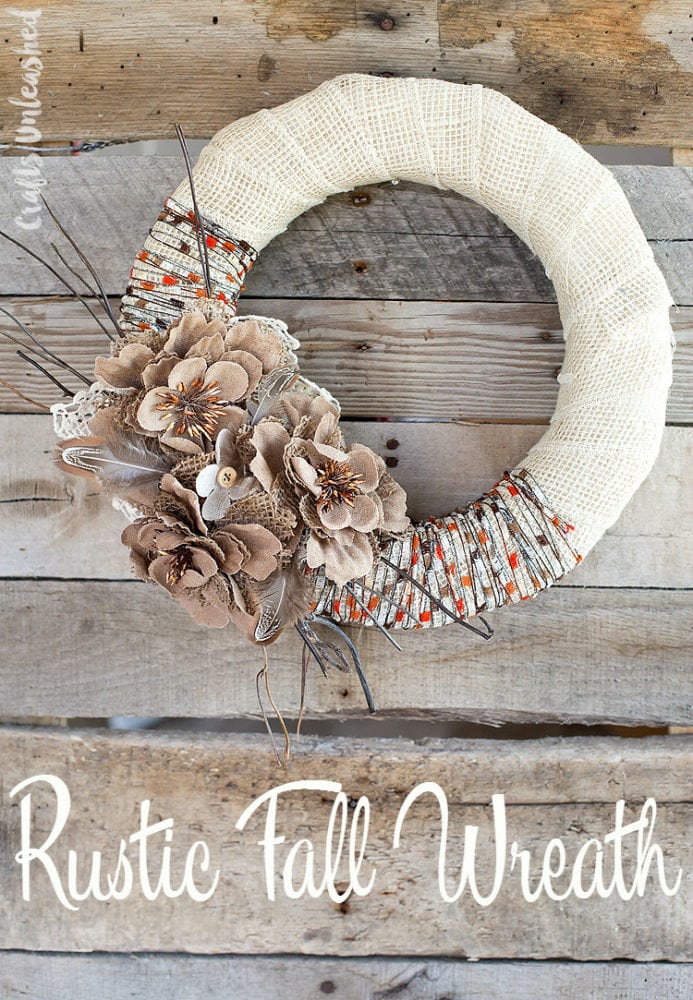 3. Say hello to Fall with this fun wreath using a chalkboard.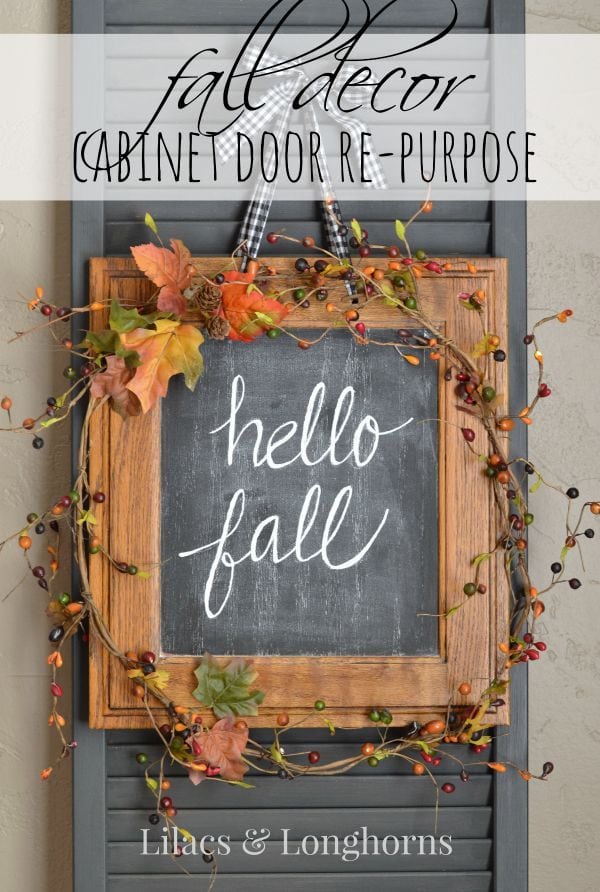 4. Who can resist hydrangeas? Check out this Fall Hydrangea wreath in romantic colors.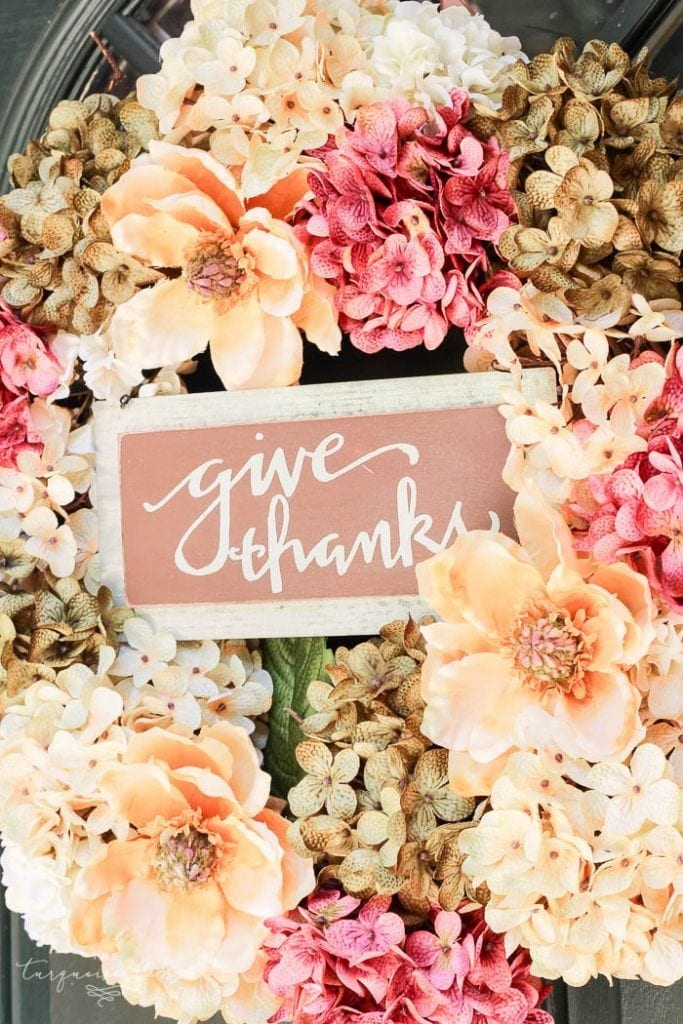 [Tweet "Check out the 20 Best DIY Fall Wreath Ideas"]
5. Neutral more your thing? This pretty Fall wreath with muted tones is for you.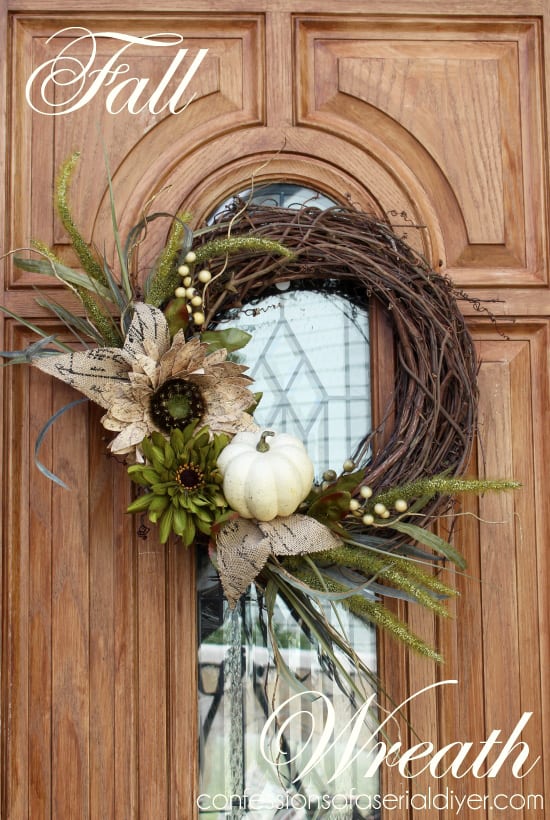 6. All natural and rustic, this DIY Pussy Willow wreath is simple and beautiful.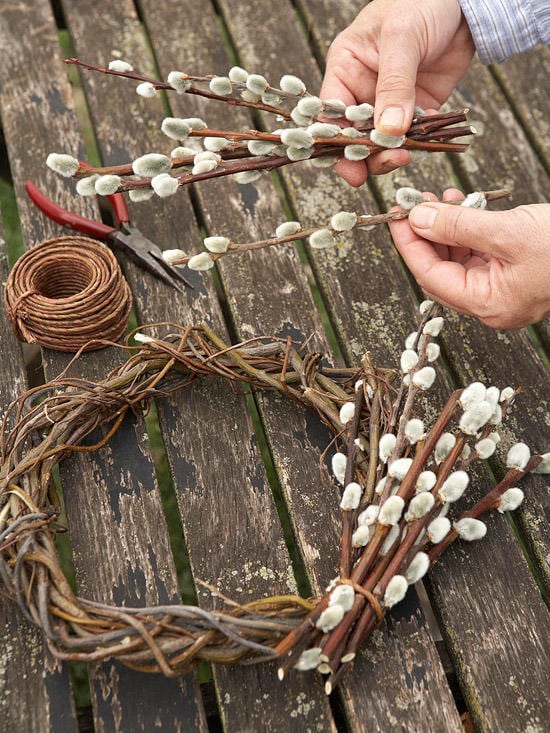 7. Showing off my favorite Fall colors – gold, moss green and orange in this Fall Oval Front Door Wreath featuring a Welcome sign from Hobby Lobby.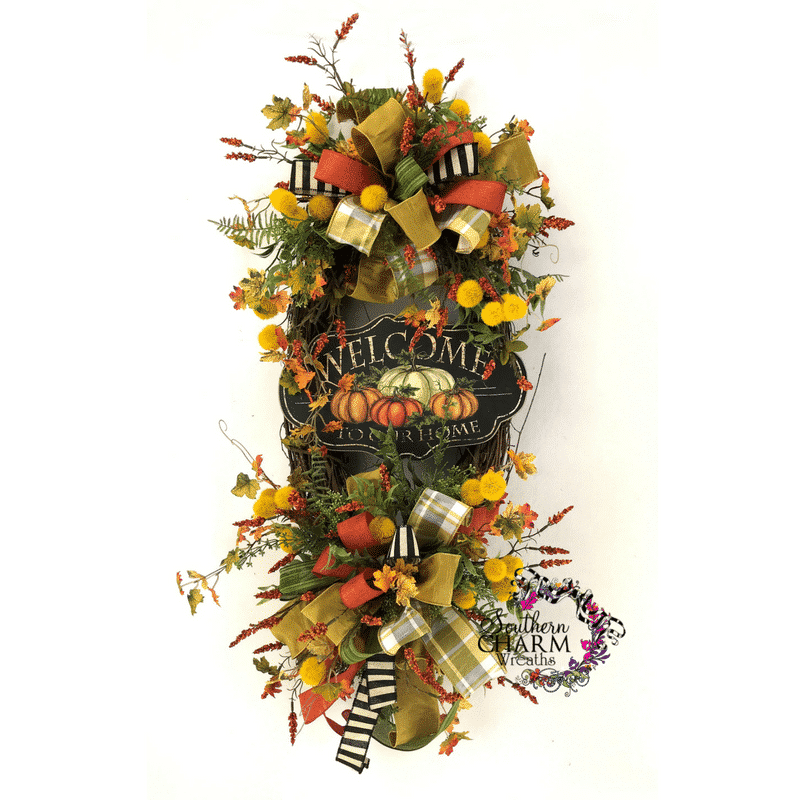 8. It doesn't get simpler than this, straight from the farm a Corn Husk Wreath.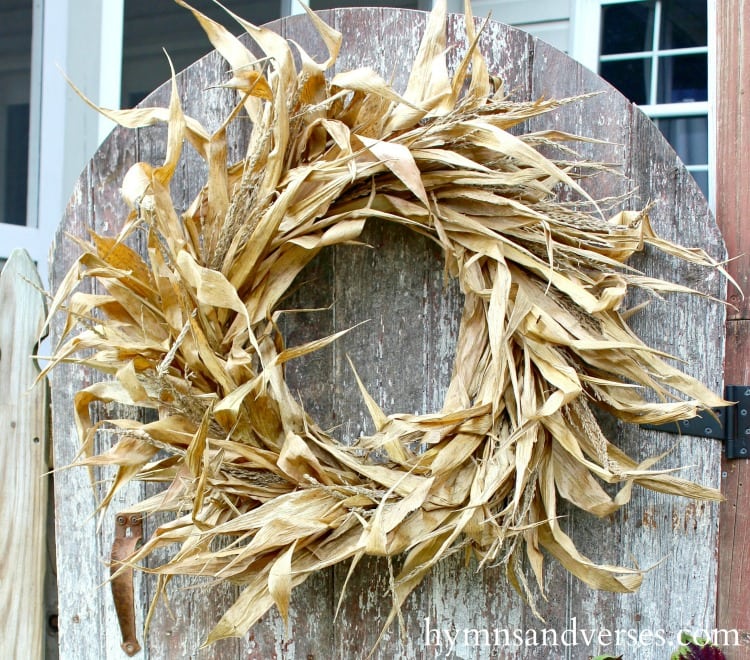 9. These wood slices are super easy to find now in craft stores so no need to dry out your own log unless you want to!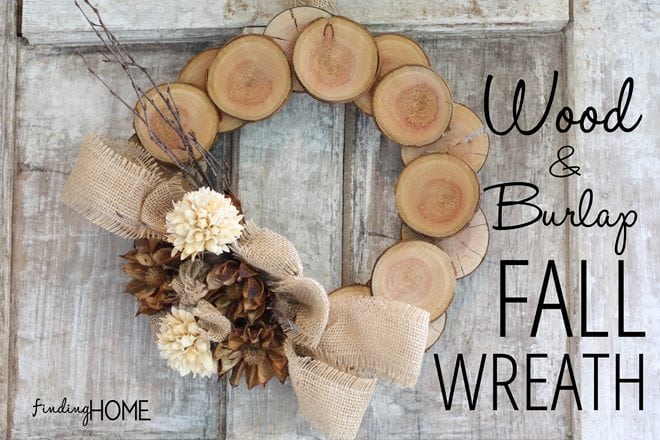 10. Who can resist pom poms?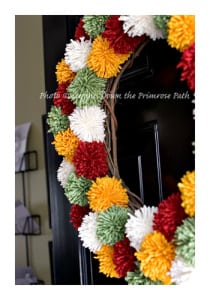 11. Have the kids go out and collect acorns for this fun acorn wreath (or just go to your local craft store).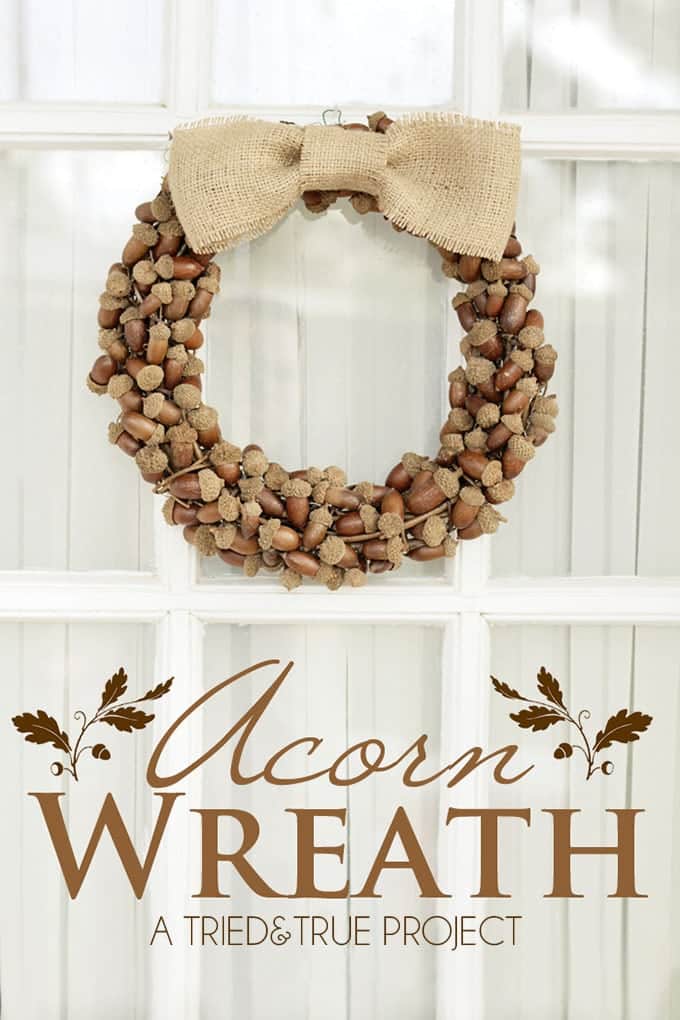 12. A craft pumpkin is featured in this fun Fall wreath.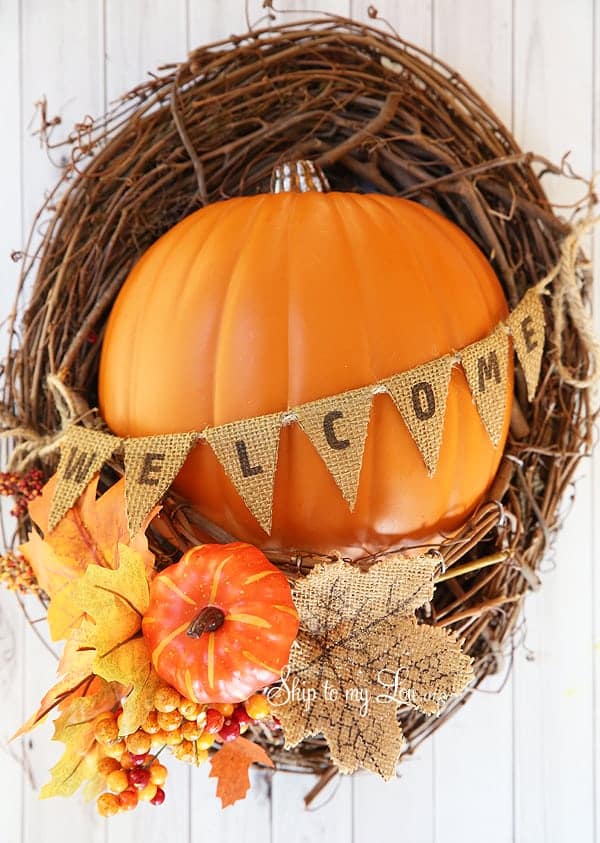 13. Fall means football time is here! Take this fall wreath idea and customize it with items for your favorite team.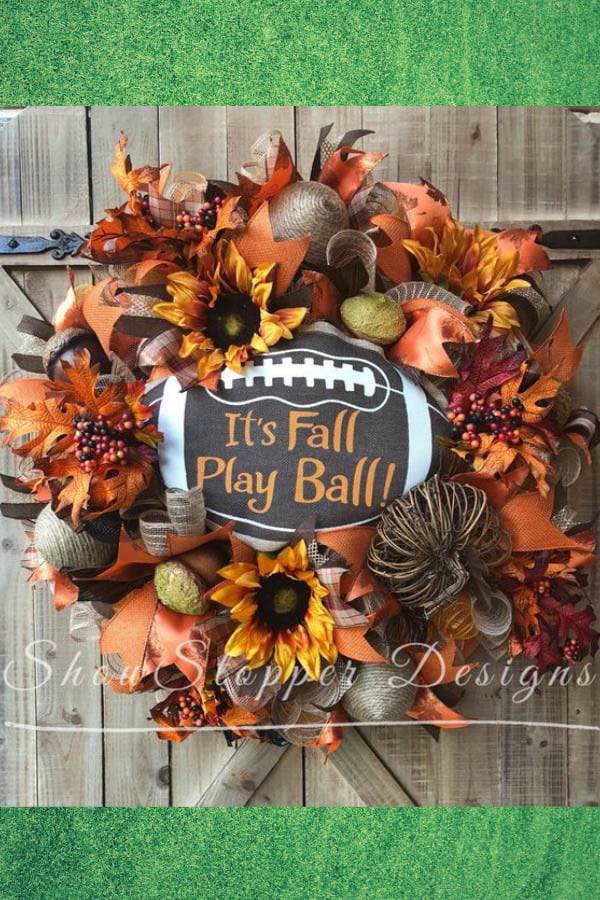 14. Use dried mini pumpkin pods for this simple but eye-catching wreath.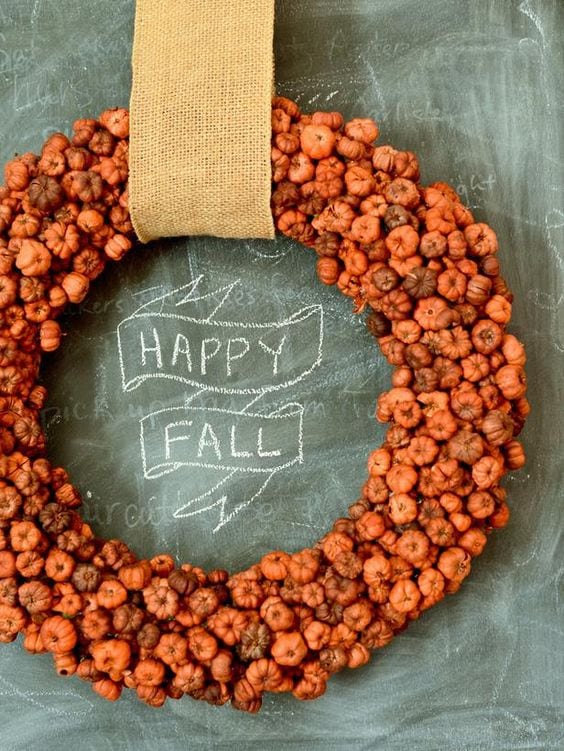 15. Mini pumpkins and gourds in a variety of colors are featured in this Fall wreath.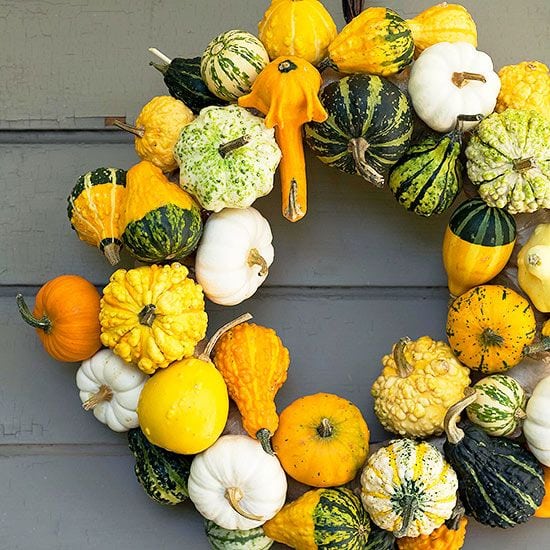 16. This cotton stem wreath perfect fit for the farmhouse look.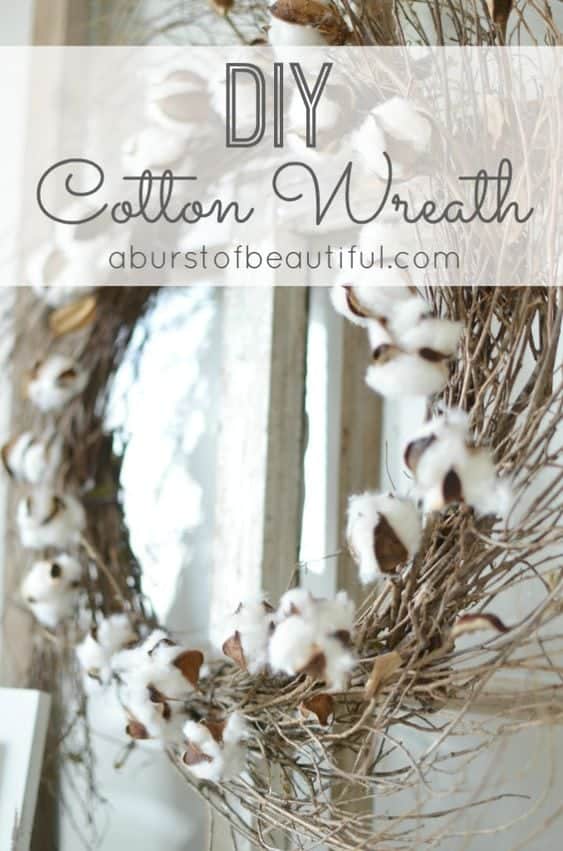 17. Prefer a more traditional Fall wreath? This one just might be for you.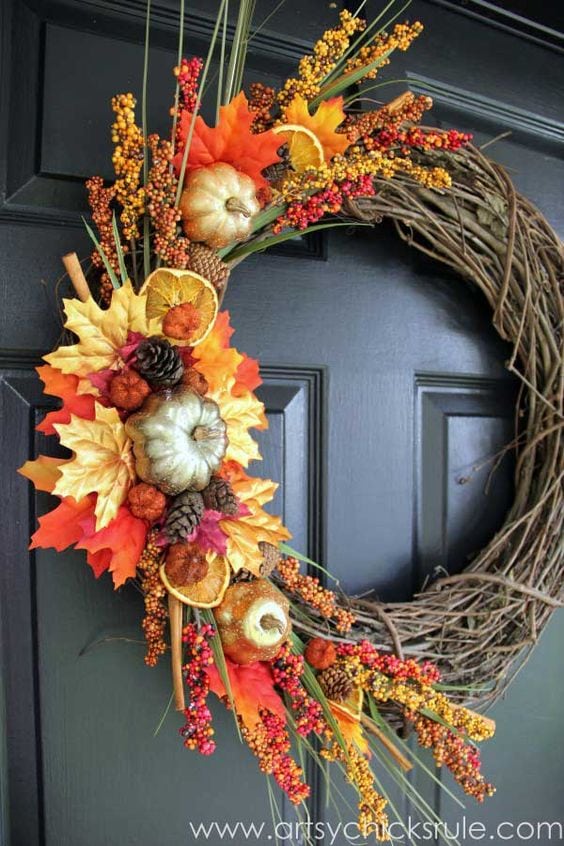 18. Antlers your thing? This is a great alternative to a round wreath.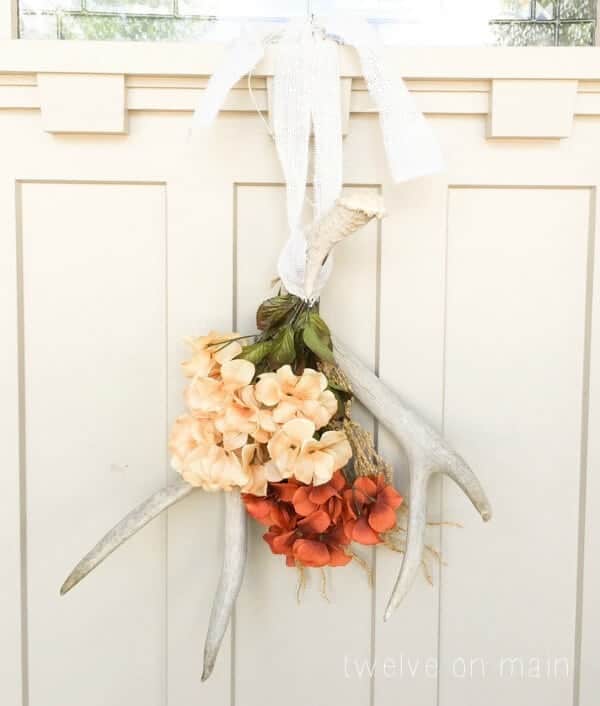 19. Sunflowers and apples are perfect for your Fall wreath.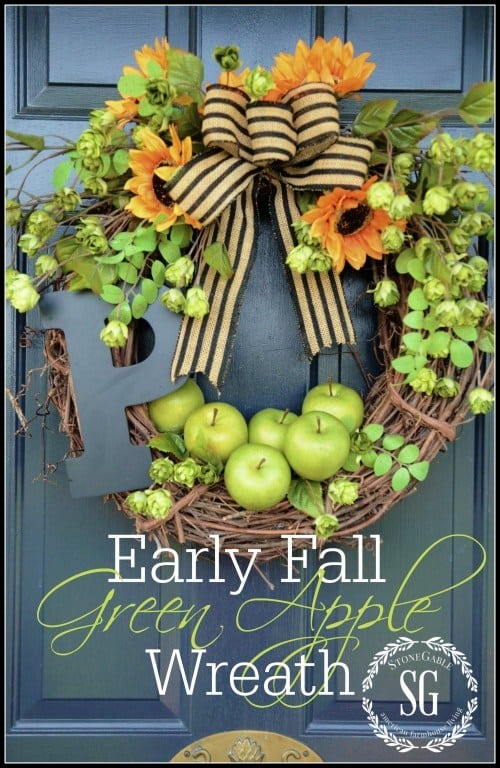 20. Use a wooden frame for the base of this fun wreath.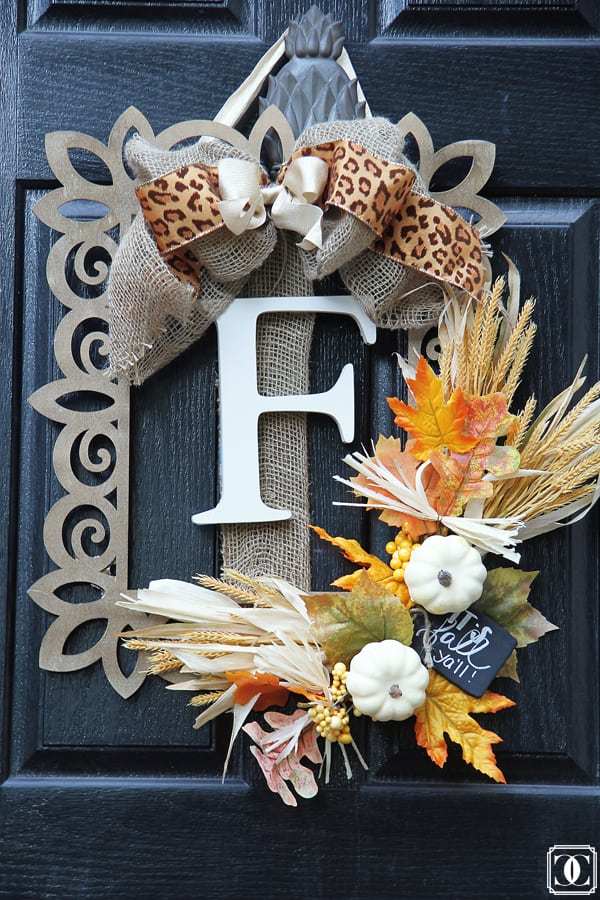 I hope you enjoyed this list of 20 Best DIY Fall Wreath Ideas! Which one will you make?
Happy Wreathing,
Julie
If you enjoyed this post, you might also like:
15 Gorgeous Fall Porches to Inspire You
Easy Tips on How to Make a Fall Door Hanger