DIY Compact Decorative Spring Wreath Idea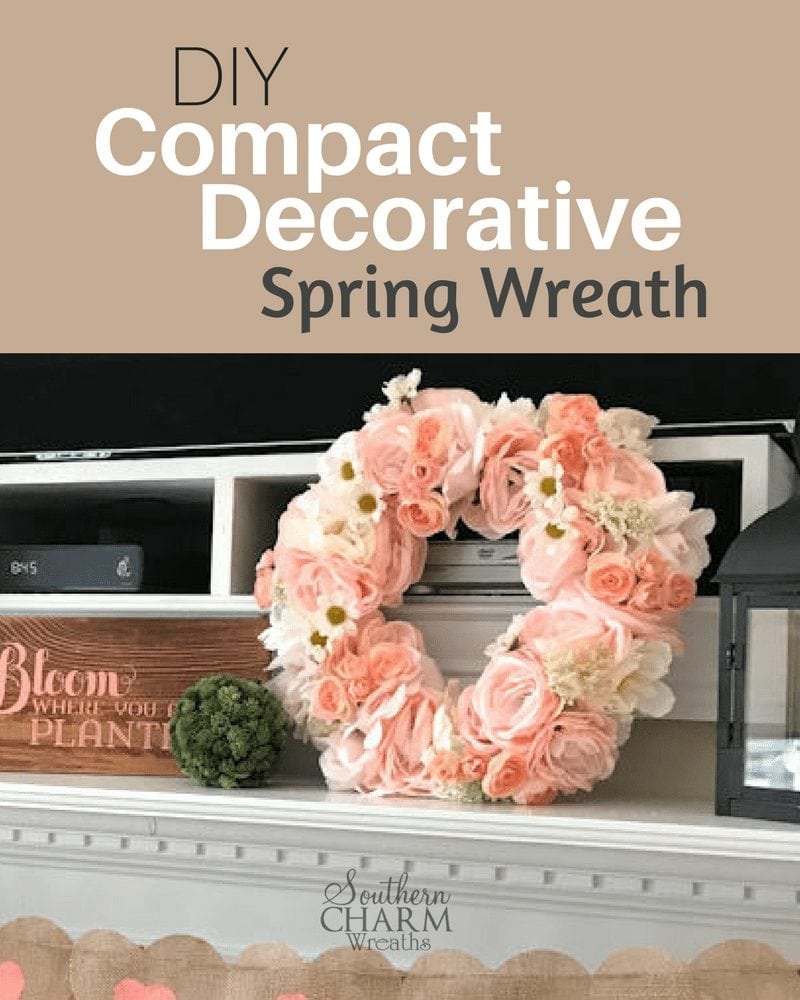 As we all prep for Spring, let's make a small mini wreath perfect for propping up on a bookcase, a kitchen counter or entryway. This post contains some affiliate links for your crafting convenience. Click here to read my full disclosure policy.
DIY Compact Decorative Spring Wreath Idea
In this video, we're making a DIY Compact Decorative Spring Wreath. This would make a pretty accent on a bookshelf or a fireplace mantle like this. You could also hang this from ribbon on a mirror or set it on a table with a candle in the middle. Here's how to make it:
Supplies
Grapevine wreath 10 inch (Hobby Lobby)
Silk flowers (Hobby Lobby)
DIY Compact Decorative Spring Wreath Tutorial
If you are using silk flower bunches or bouquets, detach each flower so you have single stems.
Cut the stems short since this is a small wreath. Note: If the flowers have a thick plastic piece on the stems, just slide it off.
Start adding individual flowers to the wreath, dipping the stems in hot glue first. I find it easiest to add the larger flowers first and then fill in with the smaller sizes.
Work your way around the wreath filling in all of the empty space. As you see in the video, I added flowers at four points around the wreath and then filled in from there.
Be sure to fill in all the way around the sides of the wreath so it looks good from every angle.
DIY Compact Decorative Spring Wreath Video…
I hope you enjoyed this DIY Compact Decorative Spring Wreath tutorial! Wouldn't this also be fun for a wedding? You could carry it or hang it with ribbon on the back of chairs.
If you would like to learn more about wreath making, join my Wreath Making Club.
Don't forget to join me on Facebook Live, for my other DIY tutorials. Even better, join our messenger bot HERE and we'll send you a message on Facebook the next time we go live. It's always more fun to join in on the conversation.
Happy Wreathing,
Julie
If you enjoyed this post, you might also like:
Simple Spring Candlestick Topper
14 Valentine's Day DIY Wreath Ideas