20 Best DIY Summer Wreaths You Can Make at Home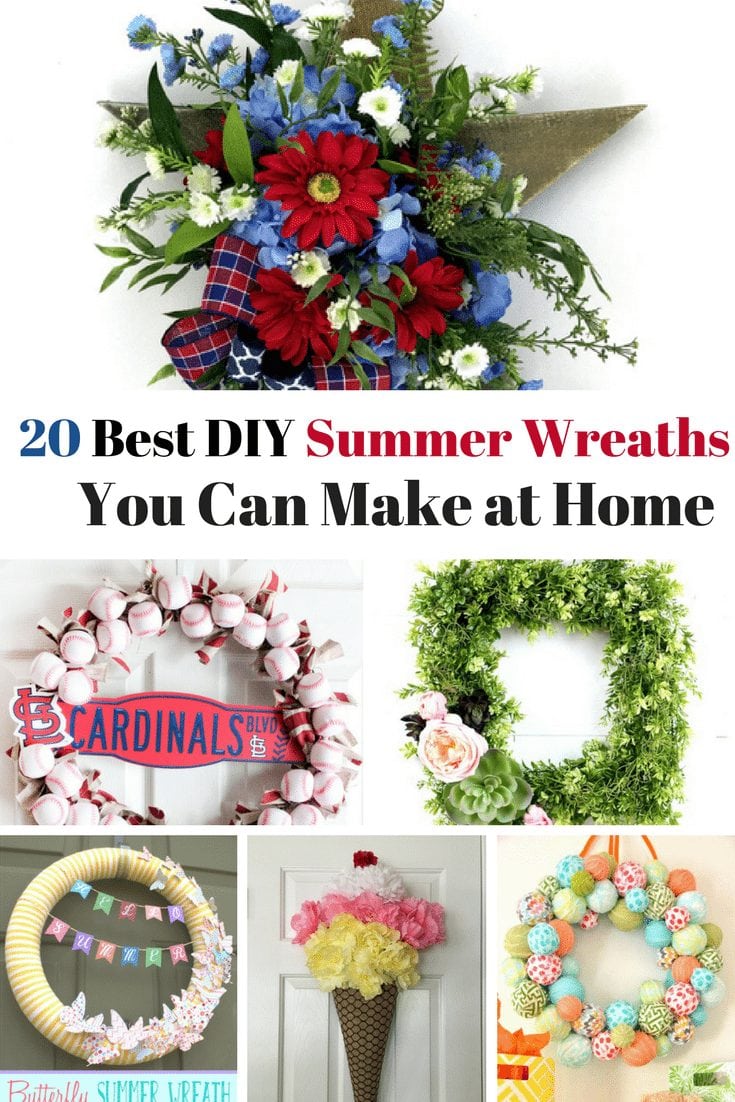 I swear that the first day of Spring was yesterday, but believe it or not Summer is right around the corner. Summer is my favorite season. I love being outside, backyard BBQs and spending quality time with family. I also love making Summer Wreaths. They are by far the most colorful and just make me happy.
Below I have rounded up 20 Summer Wreaths You Can Make At Home for inspiration.
This post contains some affiliate links for your convenience. Click here to read my full disclosure policy.
20 Best DIY Summer Wreaths You Can Make at Home
1. This Butterfly Wreath is filled with summer colors and looks amazing against a pastel door.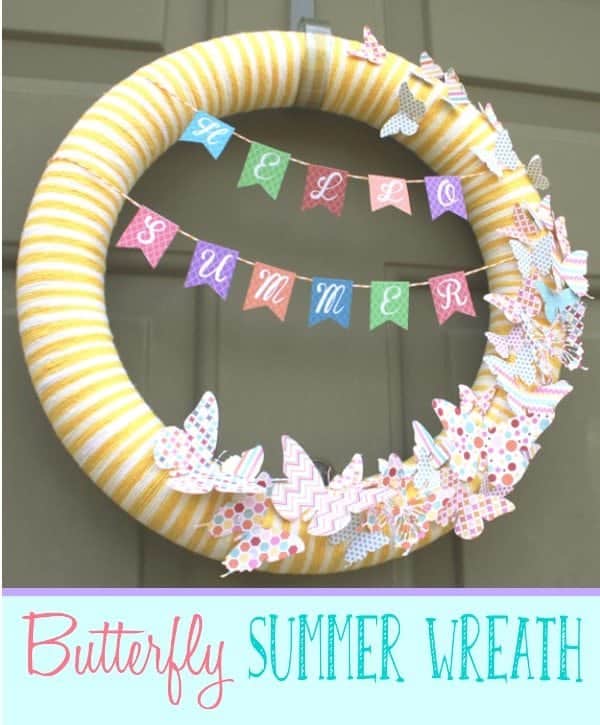 2. A simply stunning Live Succulent Wreath.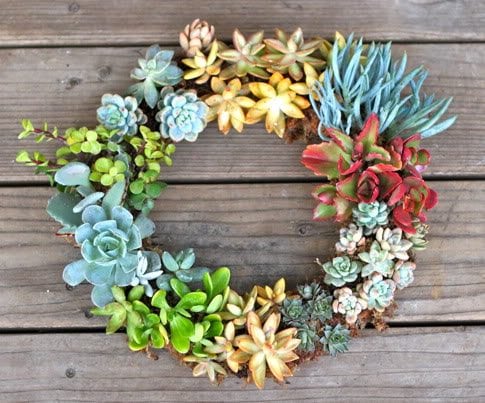 3. The weather is finally warm enough outside to play. Which makes this Bicycle Wreath perfect for your front door.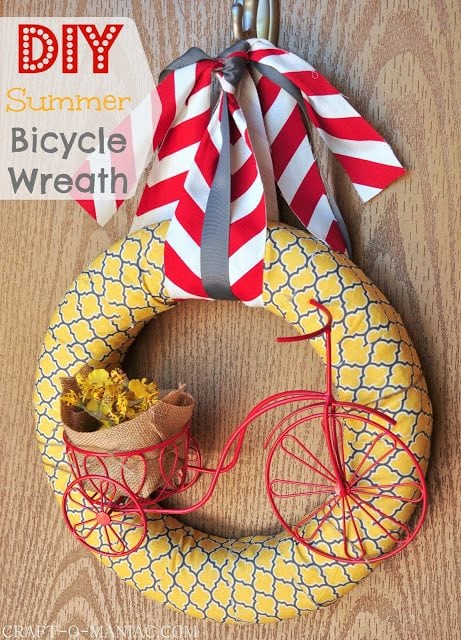 4. This Hydrangea Wreath can be made with fresh or fake flowers.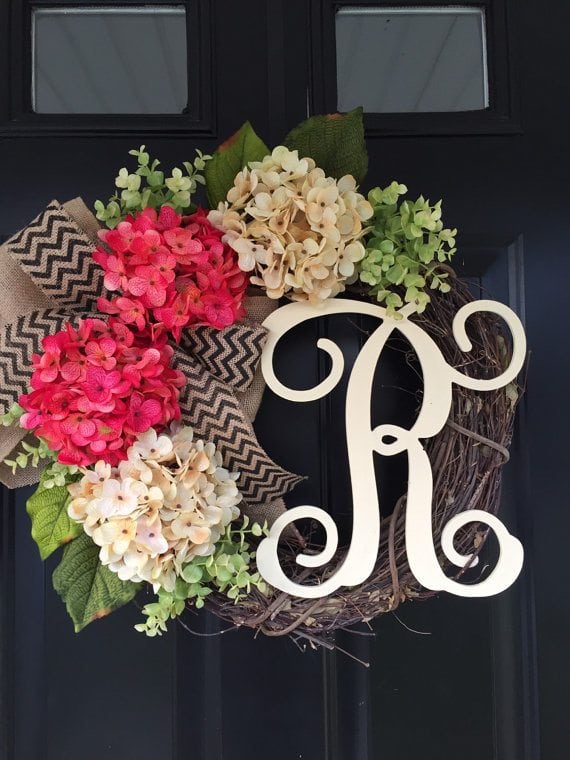 5. If you are looking for a wreath that will make your entire house smell like summer, this Lemon Wreath is for you.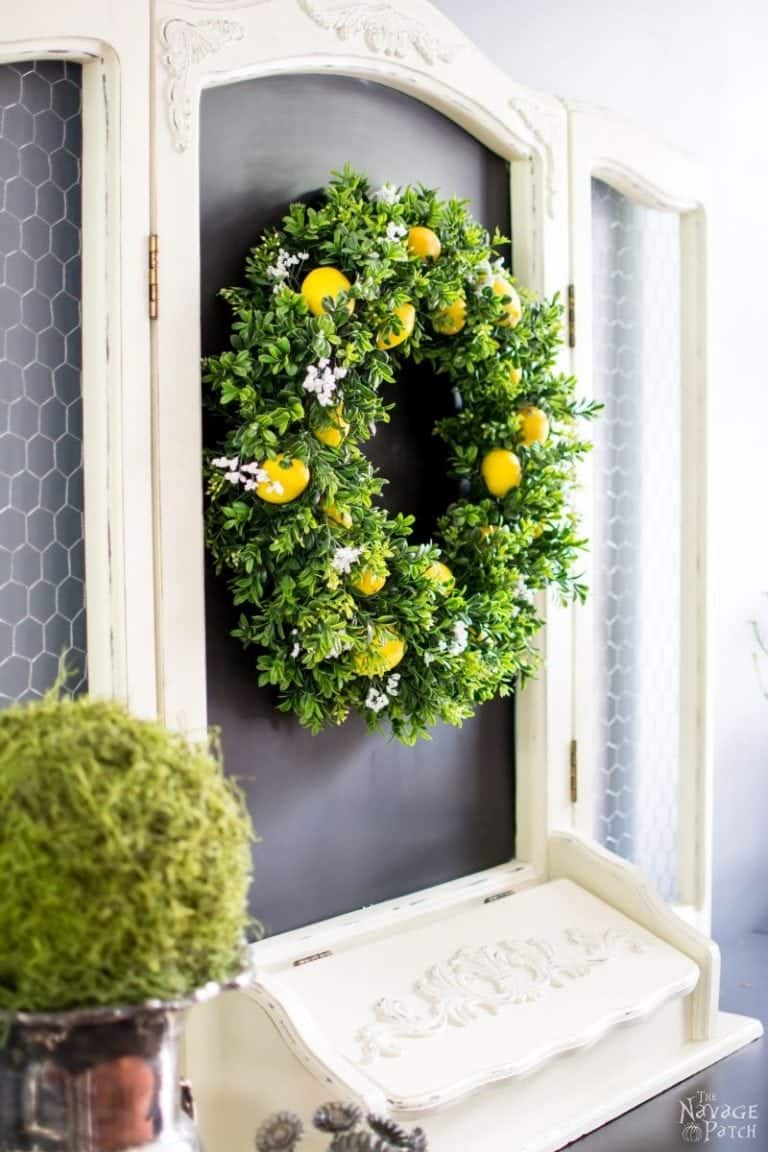 [Tweet "Check out the 20 Best DIY Summer Wreaths You Can Make at Home"]
6. Quick and easy Fabric Ball Wreath.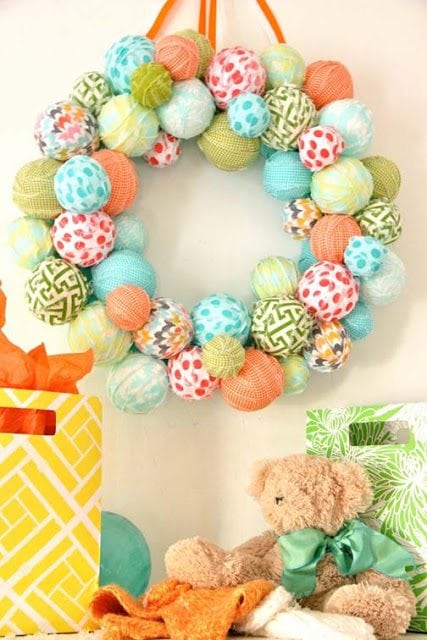 7. This Twig Coastal Wreath will make you feel like you are at the beach every time you see it.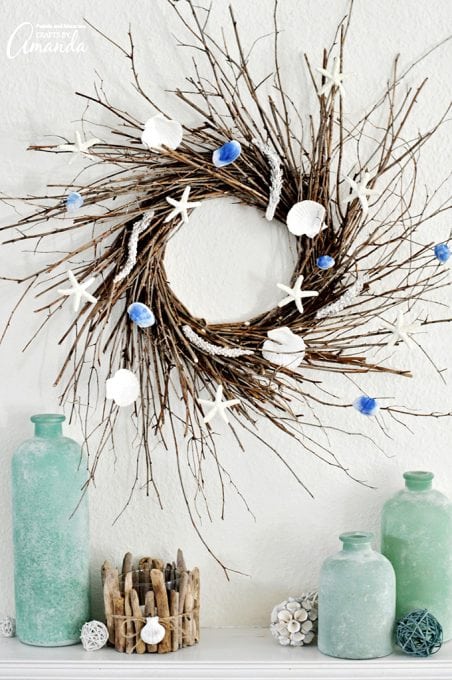 8. A Baseball Wreath if you're a Cardinals Fan.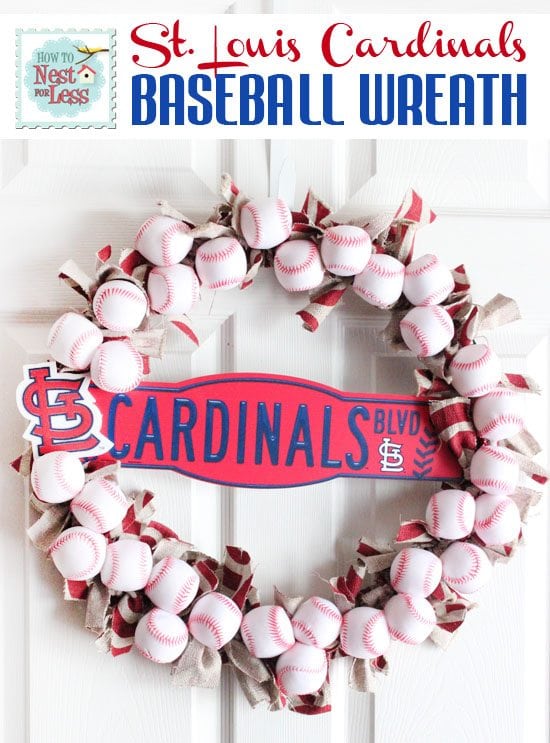 9. Patriotic Door Hanger will make a huge impact this 4th of July.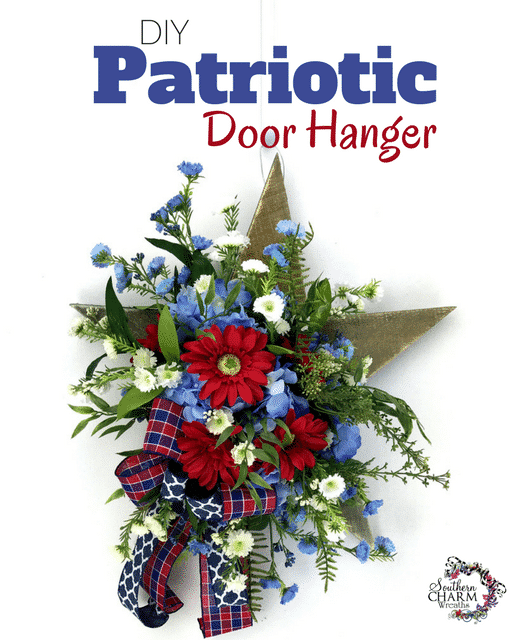 10. Nothing screams summer like this Sunflower Wreath.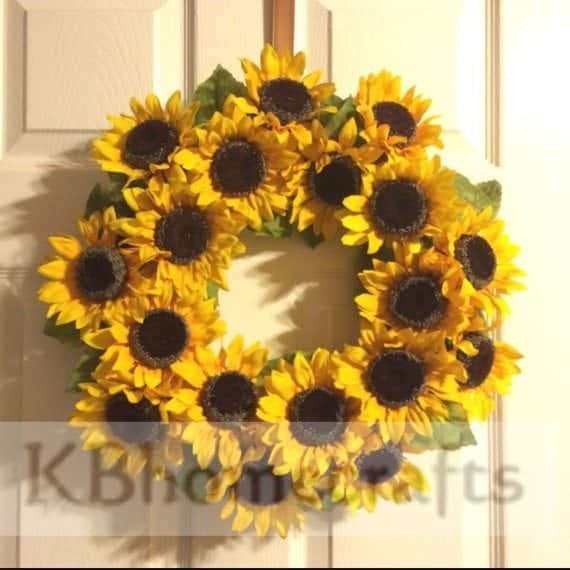 11. Believe it or not, this Sunburst Wreath is made with plastic forks.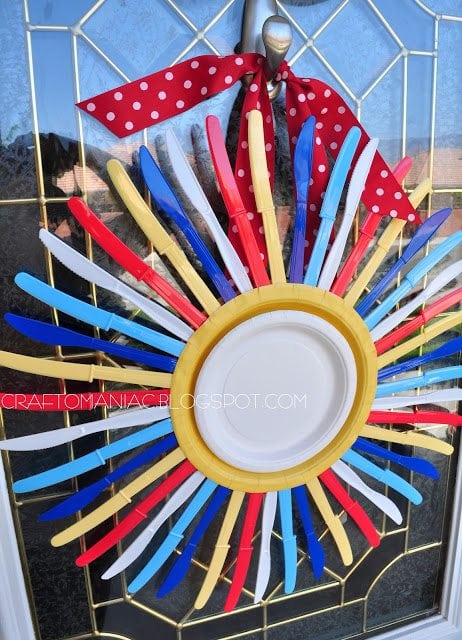 12. This Ice Cream Cone Wreath is made with fake flowers.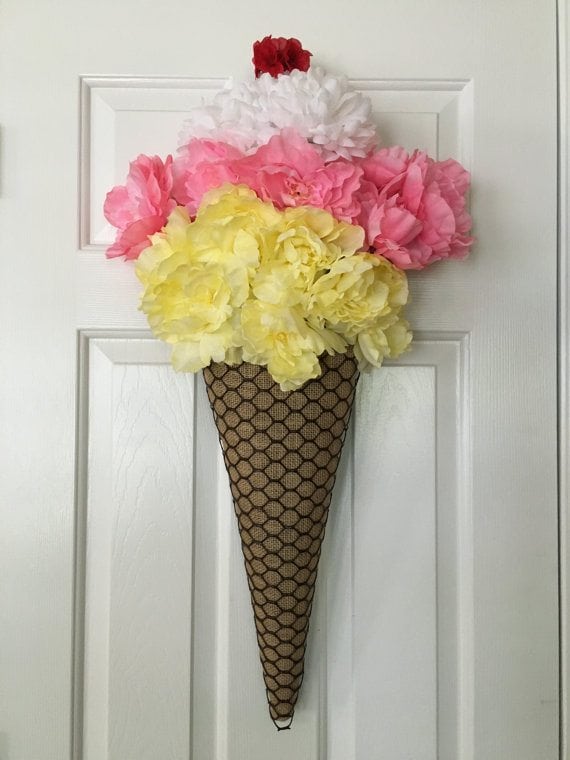 13. If you love mixing colors and patterns, this Fabric Wreath is perfect for you.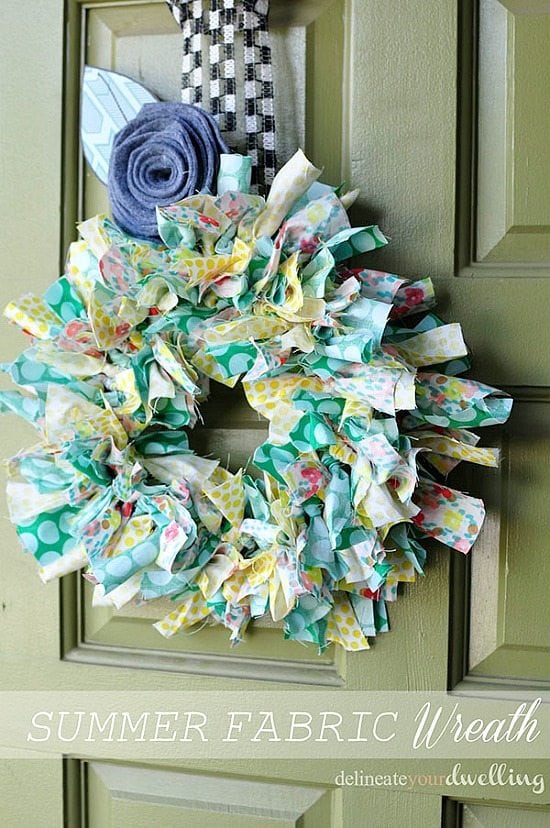 14. This Boxwood Wreath adds charm to any décor.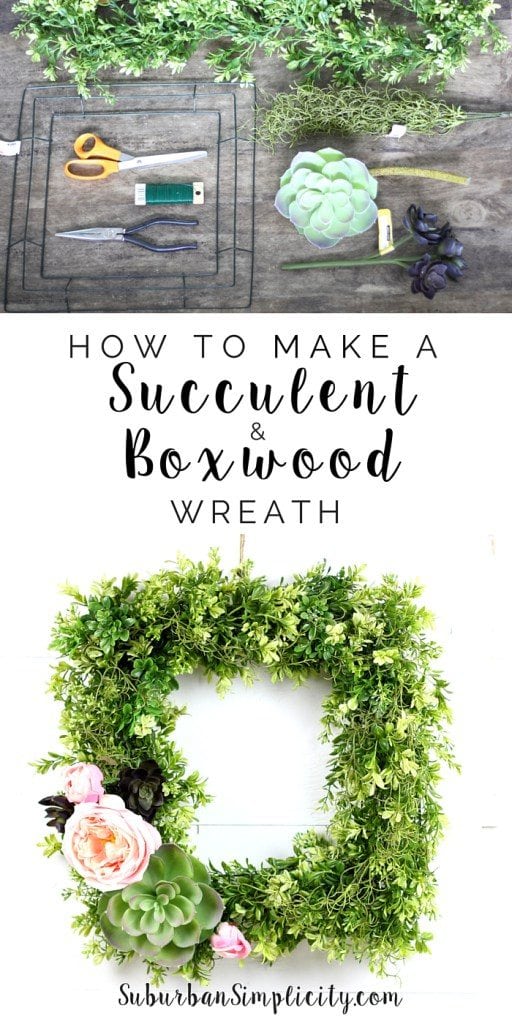 15. Made entirely of burlap this Burlap Wreath is accented with a huge flower.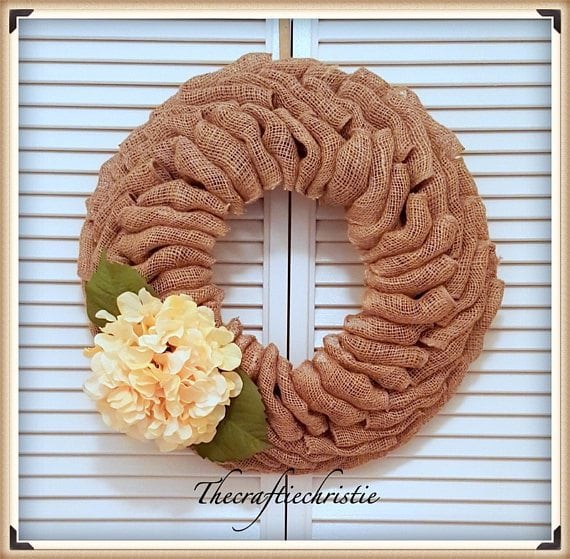 16. Collect rocks at your favorite beach to make this Beach Rock Wreath.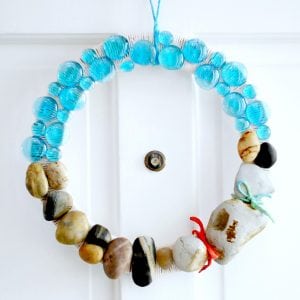 17. I never thought I'd say this, but you can make a Balloon Wreath in just under 15 minutes.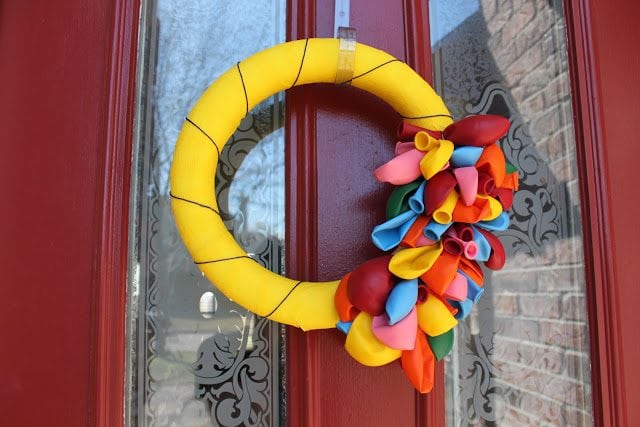 18. Growing tired of floral décor? Try this Starfish Wreath.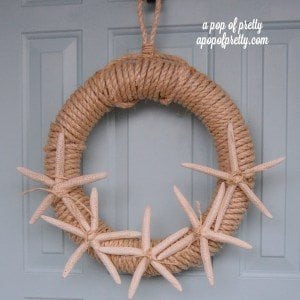 19. This Pinecone Wreath will take some time, but the end result is amazing.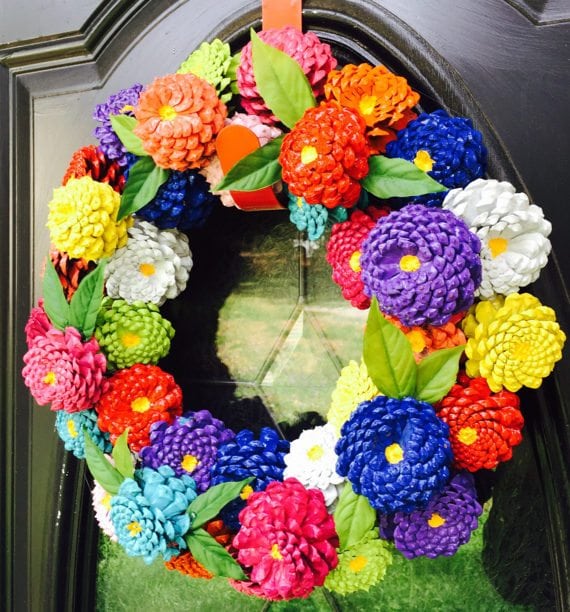 20. This Fabric Scrap Flip Flop wreath uses up your leftover fabric pieces.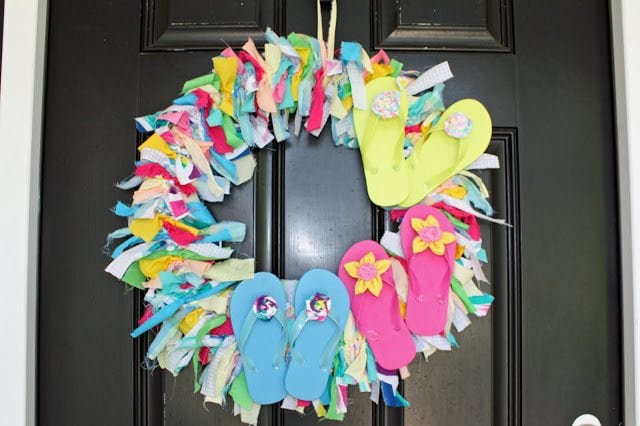 I hope you enjoyed this list of 20 Best DIY Summer Wreaths You Can Make at Home! Which one will you make?
Happy Wreathing,
Julie
If you enjoyed this post, you might also like:
Easy 4th of July Wreath Tutorial
DIY Summer Flower Basket for Front Door
How to Make a Summer Sunflower Lantern Swag