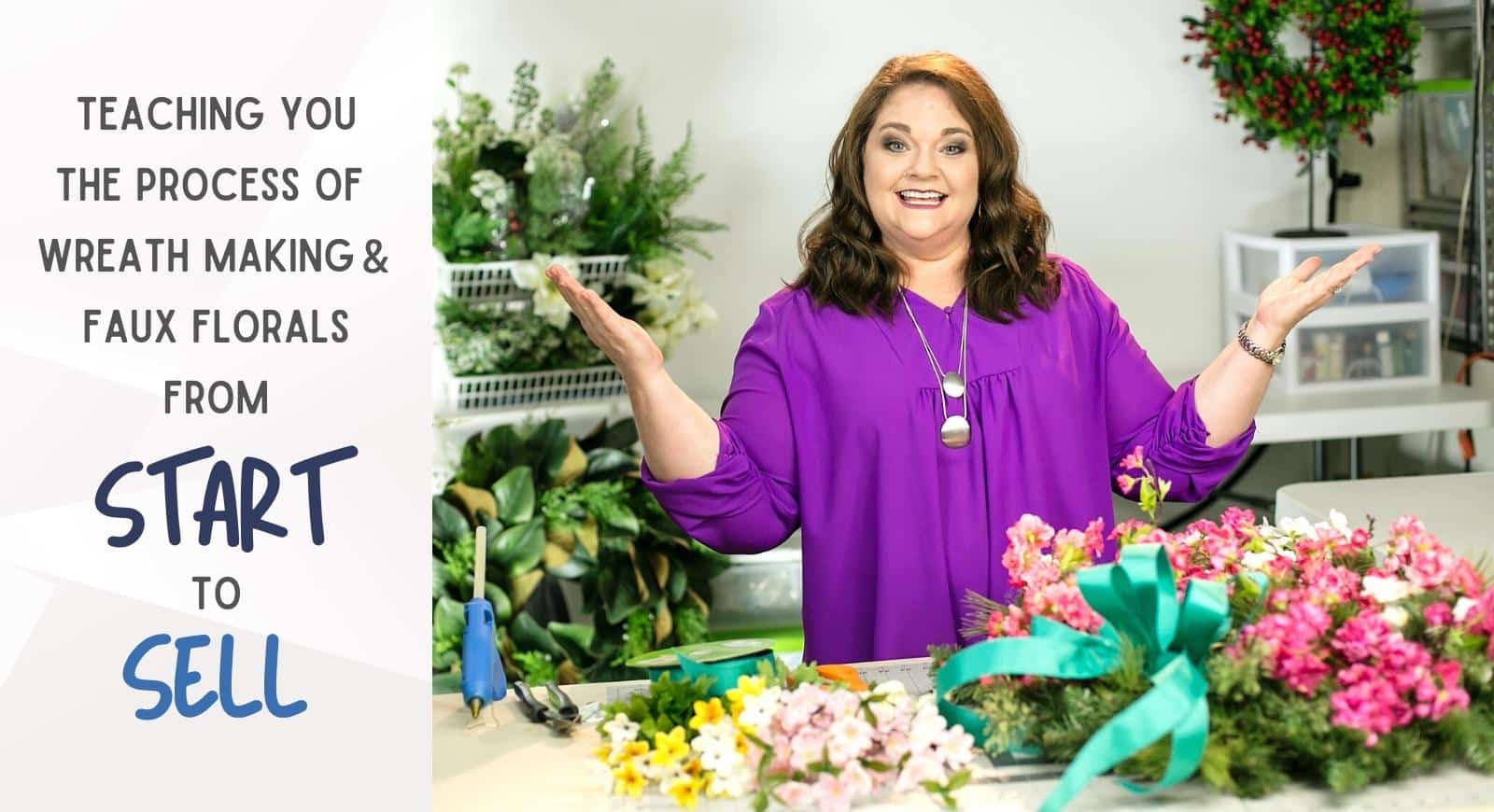 join the wreath making of the month club!
FREE TUTORIAL! Sign up below for our Wreath Maker's Guide to Greenery.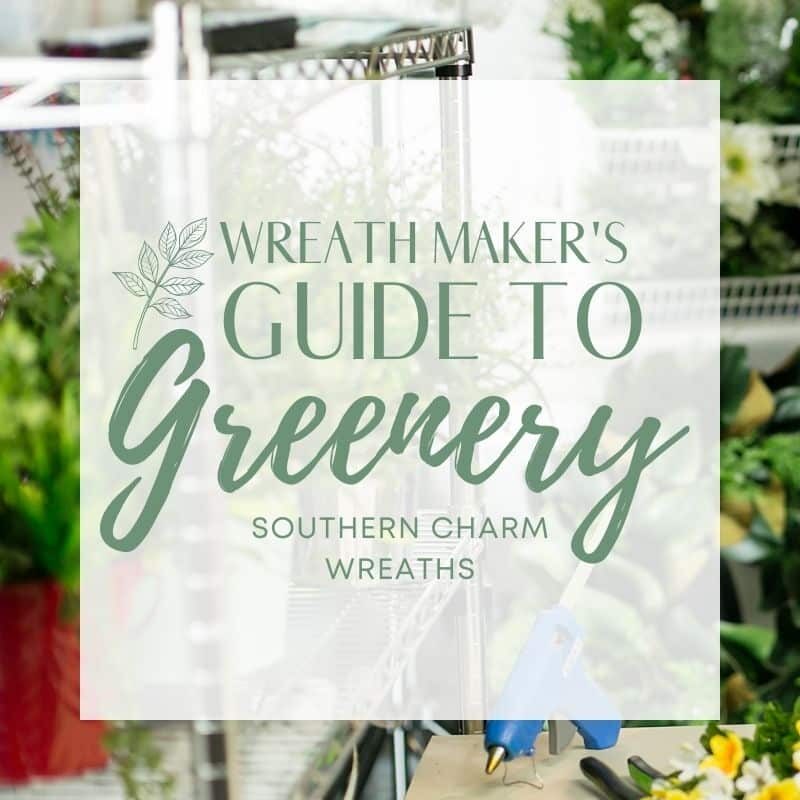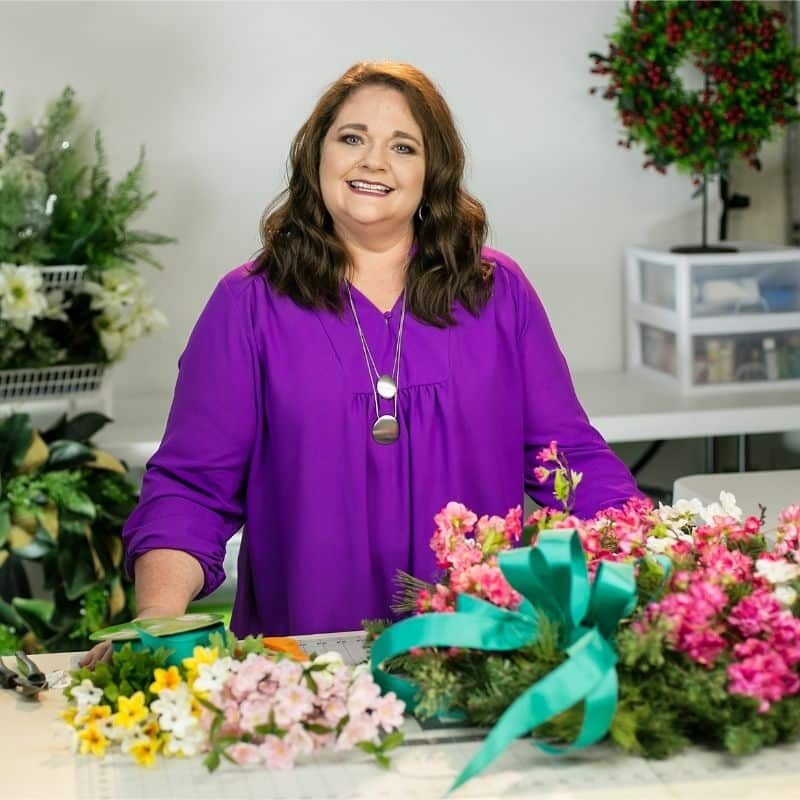 Julie Siomacco started creating wreaths to make her home warm and inviting while being a stay-at-home mom of three. In 2009 she turned her hobby and passion for wreath-making into a full-time business after her neighbors purchased her wreaths off her door.
She's now the queen of wreath making and do-it-yourself holiday decorator. A master of producing quality works of art on the fly with the heart of a teacher. Julie has turned her passion of faux floral design and holiday decorating into Southern Charm Wreaths, a thriving faith-based business that inspires thousands of crafty people every day. She's trained in several product lines and stays up to date on trends, products, techniques, and online selling strategies in her industry to give her audience the best advice possible.

Are you a wreath making newbie? Not sure where to start? Take our Wreath Making 101 Workshop.
This 4-part video series is a beginner guide to Wreath Making. Learn the mechanics and elements of wreath making, how to set up your work station, and how to start.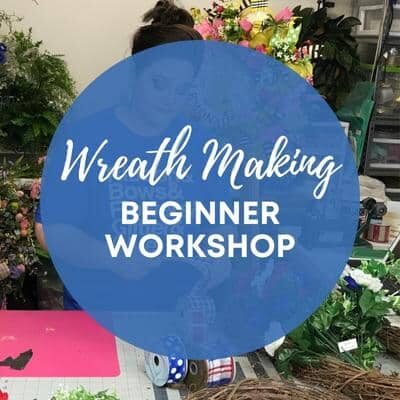 Ready to take your new found wreath making skills to the next level?
Take one of our Masterclasses to improve your wreath making skills. Need to perfect your bow making skills? We have a class for that! Ready to tackle teardrop swag wreaths? We have a class for that too! Want to improve your arrangements and centerpieces? Join the upcoming Spring Centerpiece Masterclass.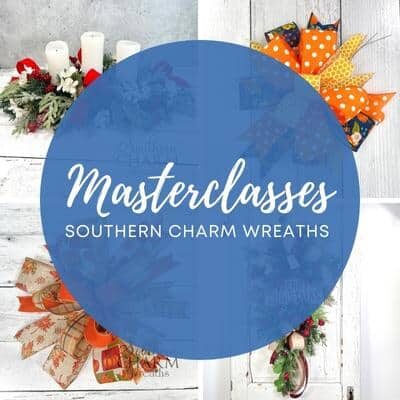 Now that you have 'mastered' your skills, let's take it to the next level. Join Julie's Wreath Making of the Month Club!
Become a wreath making expert and wow your friends and family with your own faux flower creations! Each month in the wreath club, we give 5 to 8 new, detailed step by step tutorials. Members learn to make wreaths, garlands, swags arrangements, etc. for every holiday and season using various bases. Always learning something new to improve their skills, making them more confident in making and buying supplies!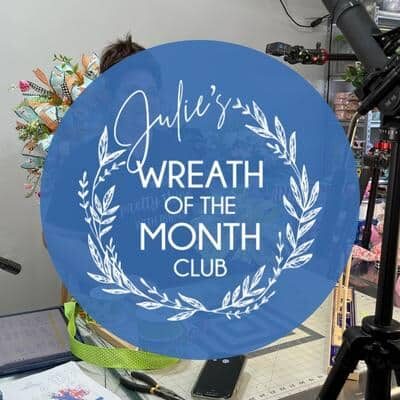 Learn steps and strategies on how to turn your crafting into a Handmade Business. Join our community of like-minded handmade business owners as I give you the tools, training, and advice needed to continue growing and scaling a handmade business. Using our signature system for success, you will be increasing your sales in no time.
Join Julie's Business Success Circle.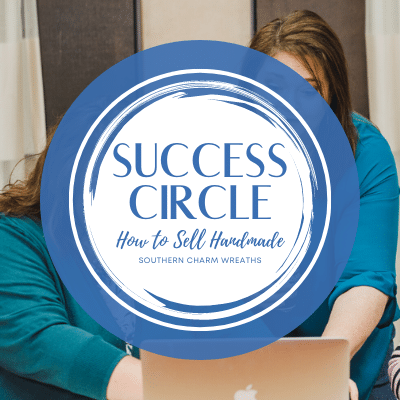 An Exclusive 12-Month Program teaching you ways to scale your Creative Business by implementing additional revenue streams using your God-given talents so that you can have more freedom, flexibility, and money.
Apply for Julie's Makers Mastermind.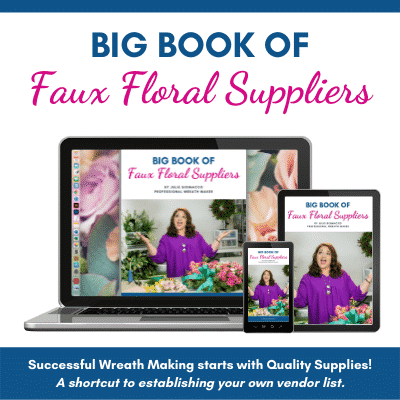 Big Book of Faux Floral Suppliers
$48.00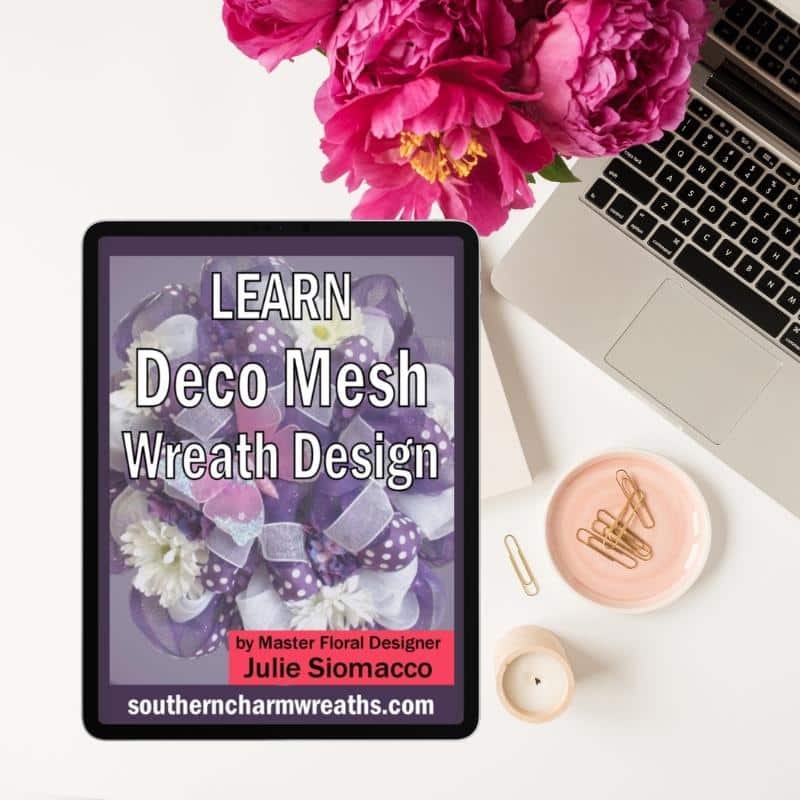 Learn Deco Mesh Wreaths eBook
$37.00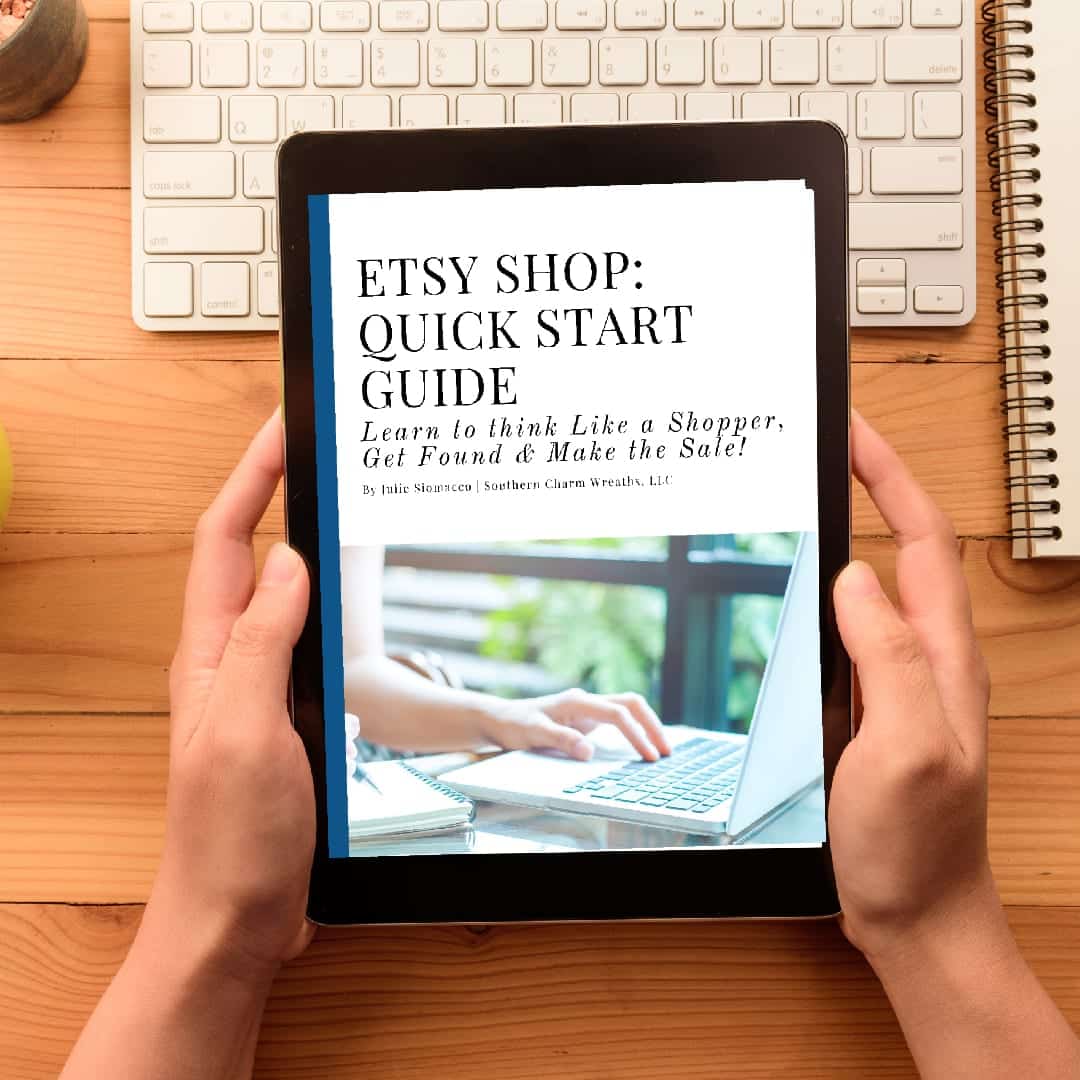 Etsy Shop Quick Start Guide
$9.97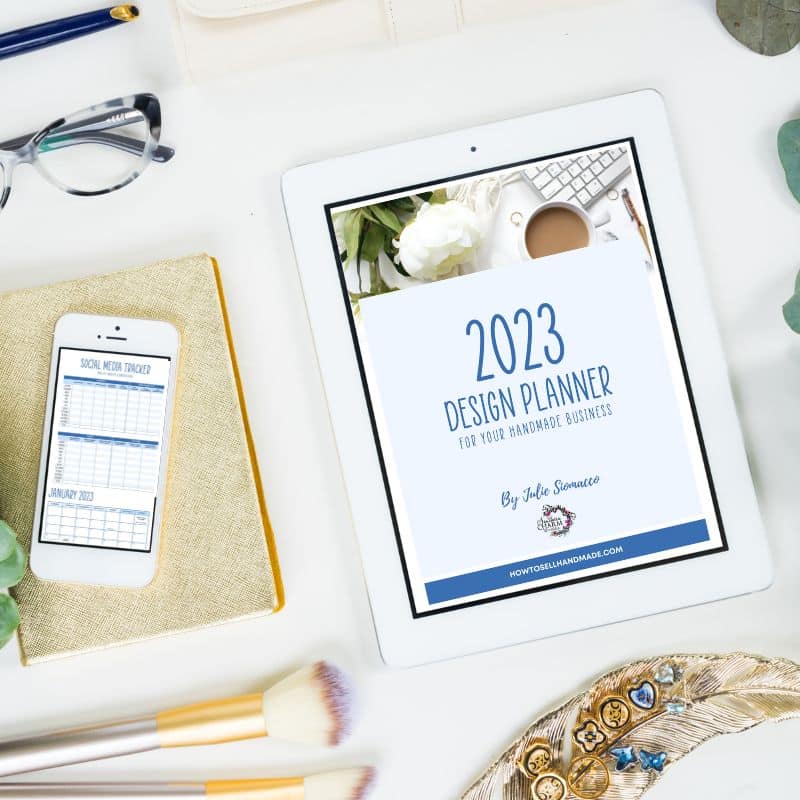 How to Sell Handmade Design Planner
$29.00$14.50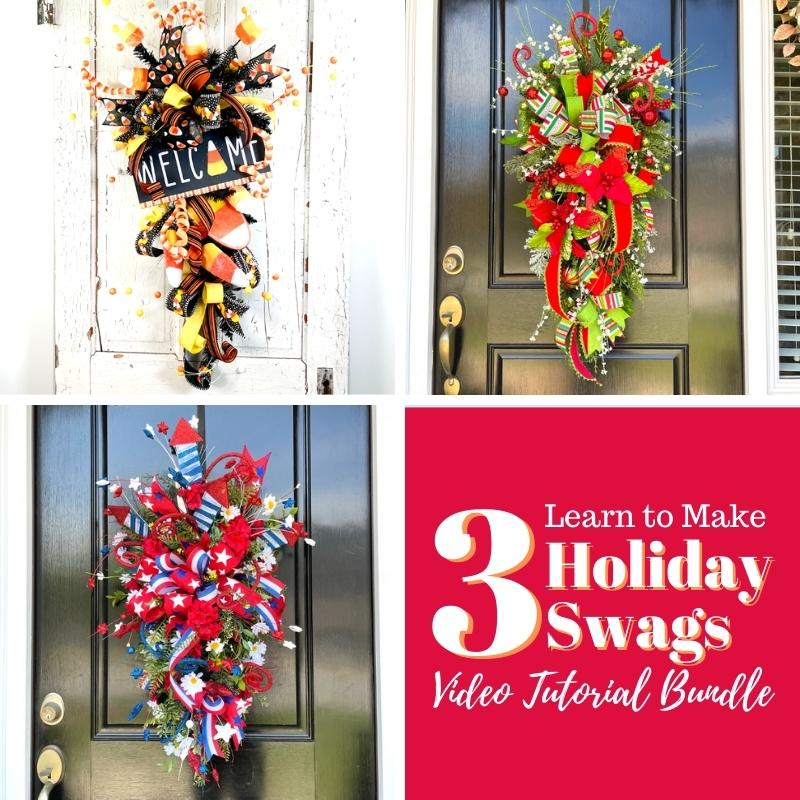 DIY Video Tutorial Bundles
Prices Vary